What happens to my insurance when I sell my business?

And other ownership-change questions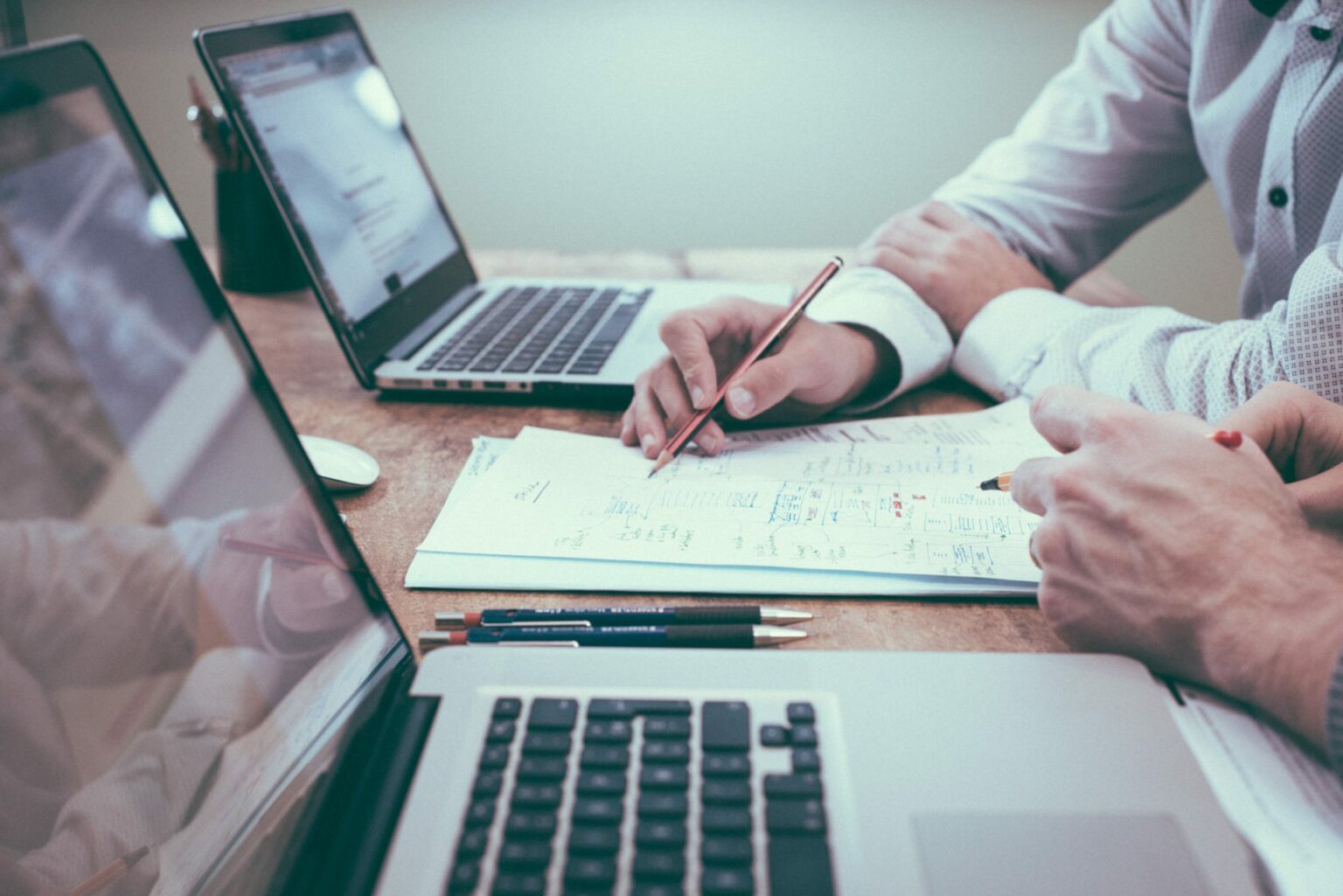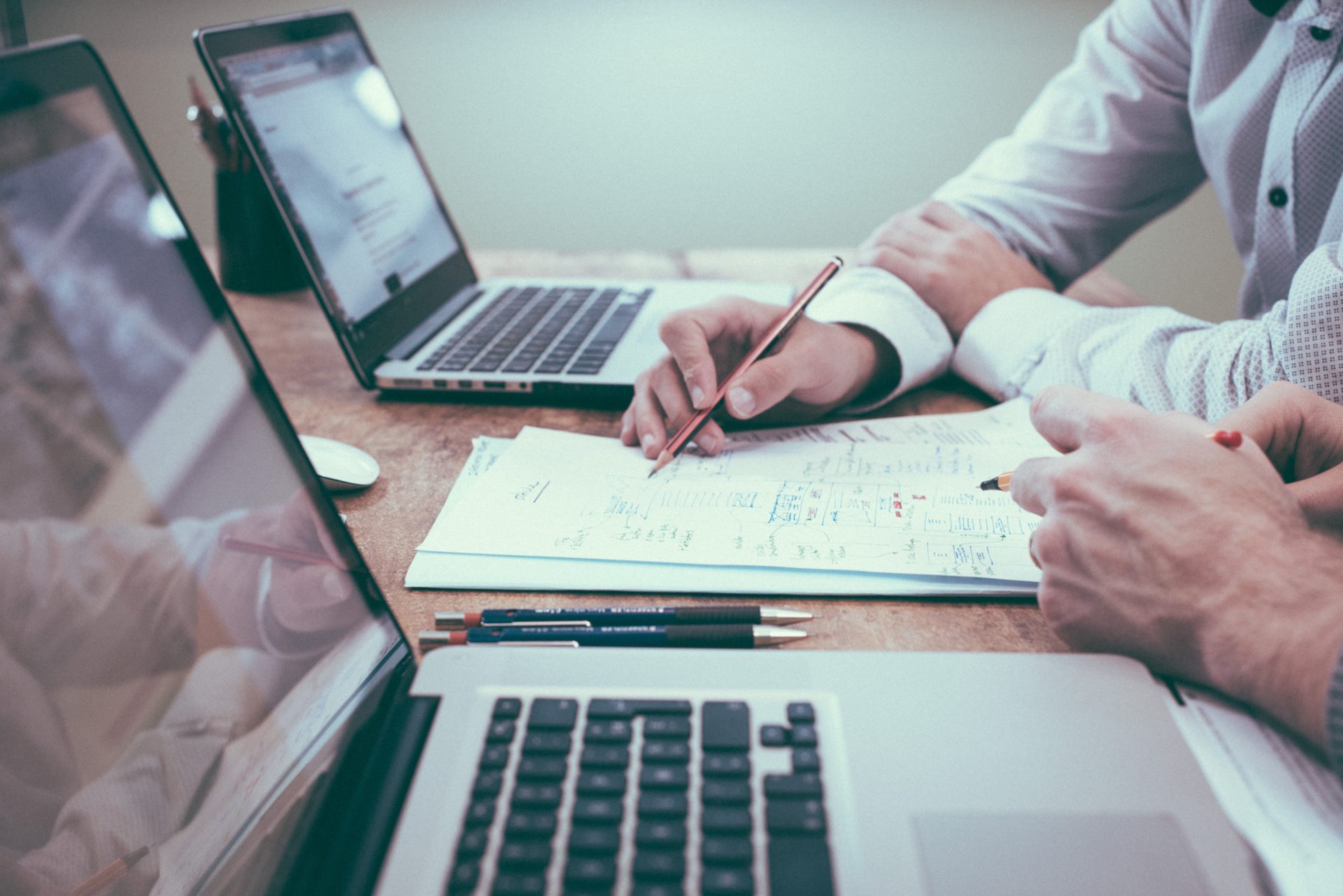 Could or have one of the following scenarios happened to you?
The owner of the home inspection company that you work for dies unexpectedly.
When he retires, the owner sells his home inspection business to you, his employee.
To get into the business, you buy the name of a prominent home inspection company in your area.
Whether you're considering entering or leaving the business or simply preparing for the future, it's important to know what your insurance policy says about changes in business ownership. Knowing your policy's conditions will better prepare you and your company for both unexpected tragedies and unforeseen opportunities. It will help you choose how to protect against liability, whether you choose to carry tail coverage or transfer that liability. In this article, we give you the basics.
You need to let your insurance company know when there's a change in ownership.
Under the section Who Is An Insured, your policy defines who automatically receives insurance coverage. For typical home inspection insurance coverage, your list of insureds looks something like this: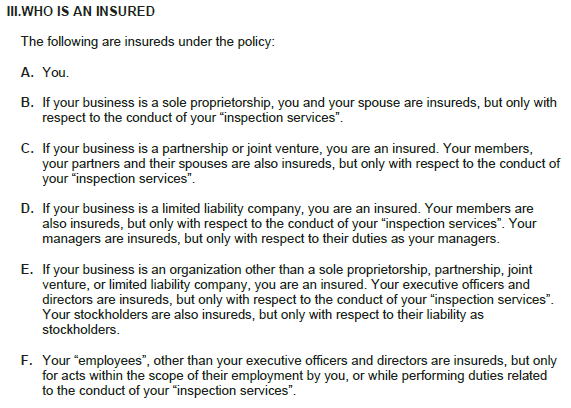 When an owner dies or a new owner inherits a business, insurance coverage doesn't automatically transfer into someone else's name. Thus, when an owner dies or changes, you need to let the insurance company know so that the new owner(s) can receive proper coverage. And, more importantly, you need to let the insurance company know who will take on the liability of the business going forward.
Be sure to make plans for your retroactive coverage.
When a business loses or gains a new owner, there are a lot of considerations to take into account. One important consideration is who's liable for the retroactive (prior acts) coverage for the business. In most cases, business owners can choose one of two options:
The original owner can keep the liability for past inspections and receive coverage for that liability with an extended reporting period (ERP) endorsement, or tail coverage. In cases in which the original owner has died, the owner's legal representative may purchase tail coverage on the deceased insured's behalf. (See "Transfer Of Your Rights And Duties Under This Policy" in the Conditions section of your insurance policy.)
Alternatively, the original owner may pass all liability, including past inspections performed by the business, to the new owner. That owner, who purchased the business, is responsible for all claims, including claims for the original owner's inspections. To protect against such claims, the new owner can carry continuous insurance coverage with a retroactive date reflecting that of the previous owner.
Owners should specify who will take on retroactive coverage in their purchasing agreements, which should be written by or with the help of professional legal counsel. As such, insurance companies may ask new owners for copies of their purchasing agreements to ensure proper coverage is given.
If you do intend to purchase tail coverage, it's better to buy coverage sooner rather than later.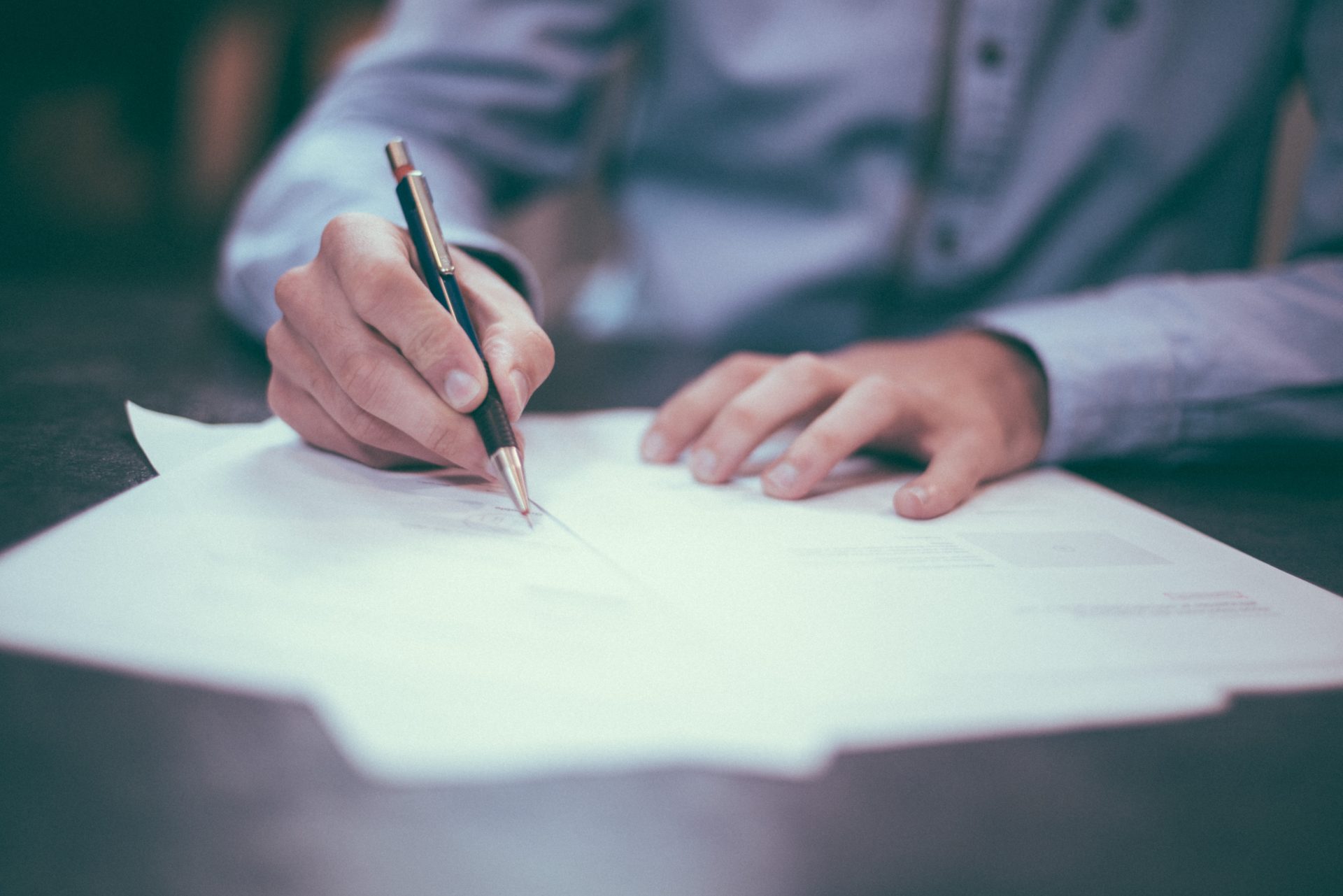 Formally known as an extended reporting period (ERP) endorsement, tail coverage allows home inspectors to report claims for inspections that would have been covered prior to their last policy's expiration. If you're maintaining responsibility for prior acts after your death or the sale of the business, it is wise to purchase tail coverage so that you don't have to pay potential claims out of pocket.
Typically, your insurance company requires you to request an ERP endorsement in writing within a certain time period. Here at InspectorPro, home inspectors can request tail coverage within 60 days after the end of the policy period.
However, whenever possible, underwriters recommend purchasing tail coverage before your policy expires. Why? If you receive a new or unknown claim after the expiration or cancellation of your policy but during your 60-day window, you may not have coverage for the claim unless you have already purchased the ERP endorsement. Additionally, if claims are reported during the 60-day window, underwriting may restrict the number of years of tail coverage available to you.
You can learn more about tail coverage in our stand-alone piece on the subject here.
Every home inspection insurance policy has terms for cancellation.
Every insurance policy⁠—including those for home inspector errors and omissions and general liability⁠—have terms for cancellation. You can find those terms in the Conditions section of your policy.
Typically, insurance carriers require insureds that want to cancel to submit their request in writing. (Here at InspectorPro, we prefer to receive cancellation requests via email or fax so that we can process them promptly.) However, if you mail your cancellation notice, proof of mailing may not be sufficient proof of notice. Rather, you may need to obtain delivery confirmation.
In your cancellation request, it's important that you specify when you would like the policy to be cancelled. And, if you're planning to buy an ERP endorsement, it's wise to purchase it on the same day you cancel. (See earlier section on tail above.)
Note that most policies have a minimum premium earned, such as 25 percent of the total premium. Should you cancel your policy, you may be eligible to receive a refund for any premiums paid minus the total premium earned.
What if I change my business name but keep inspecting?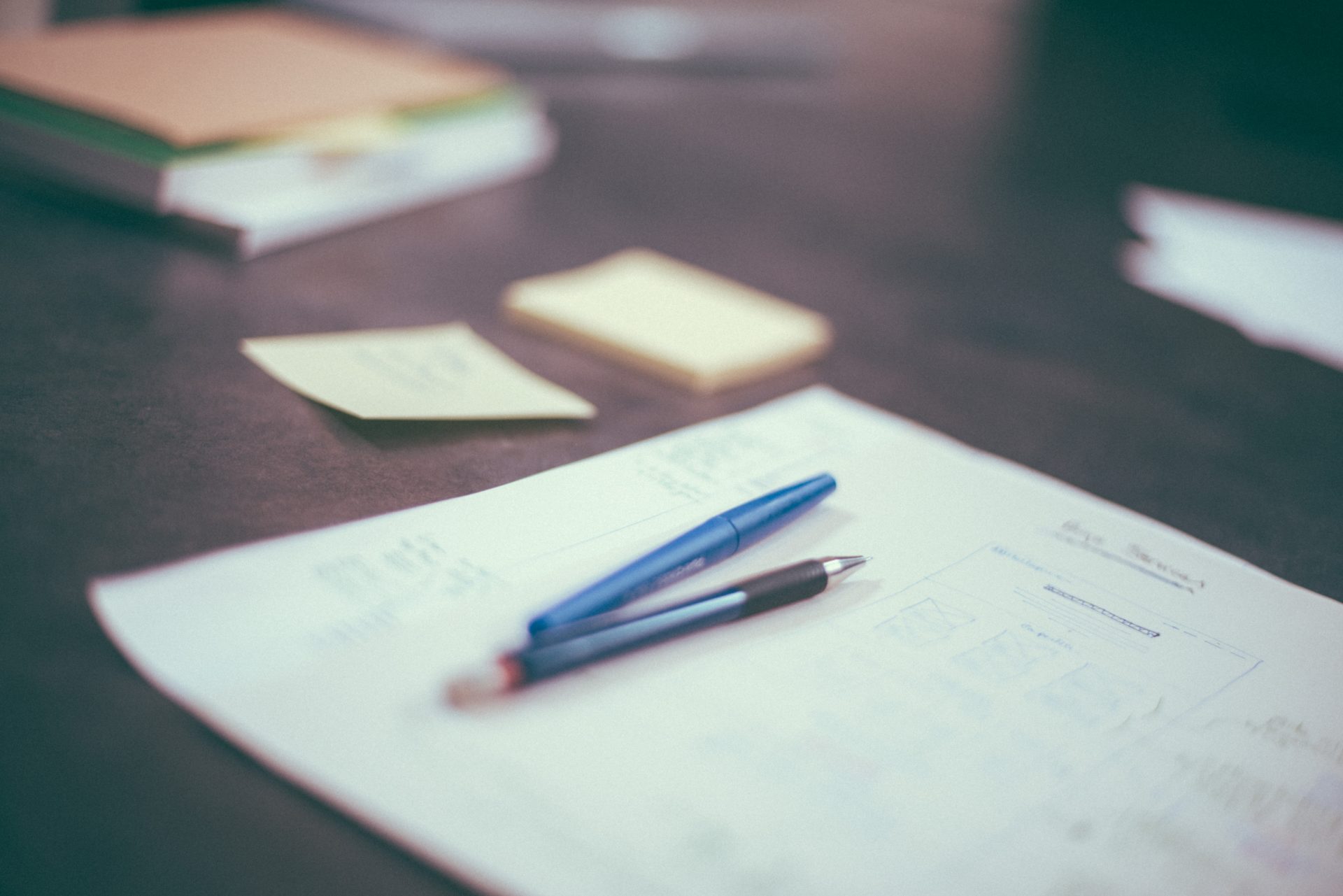 When you decide to change your business name, let your insurance company know. They will add an Inactive Entities Retroactive Date Endorsement to your policy. This endorsement will allow your policy to continue to provide coverage for inspections performed under your old name as you begin inspecting under the new name. Here at InspectorPro, inactive entity endorsements can be added at no additional charge.
Additionally, if your business functions under more than one business name, you should inform your insurance provider. To ensure that each name receives policy coverage, that provider will then provide you with a Multiple Entities Retroactive Endorsement. Here at InspectorPro, those endorsements, too, can be added at no additional charge.
Keep your insurance company in the loop.
As an insurance provider, our goal is to provide home inspectors with the coverage they need. Prepare for planned (and unplanned) changes of ownership by talking to your insurance provider about your retroactive coverage. Doing so will help them better serve your business.
Related Posts