How to become a
home inspector in Kansas
Are you wondering what it takes to join the home inspection industry in Kansas? It turns out, up and coming Kansas home inspectors have a few options. 
Because it isn't a regulated state, you don't have any strict Kansas home inspector license requirements or state-mandated prerequisites to navigate. Even so, you'll find numerous opportunities for distinguishing yourself as an insightful and reliable professional.
In this guide, we're addressing ways to set yourself up for success as a new Kansas inspector. We're covering education, associations, and insurance coverage.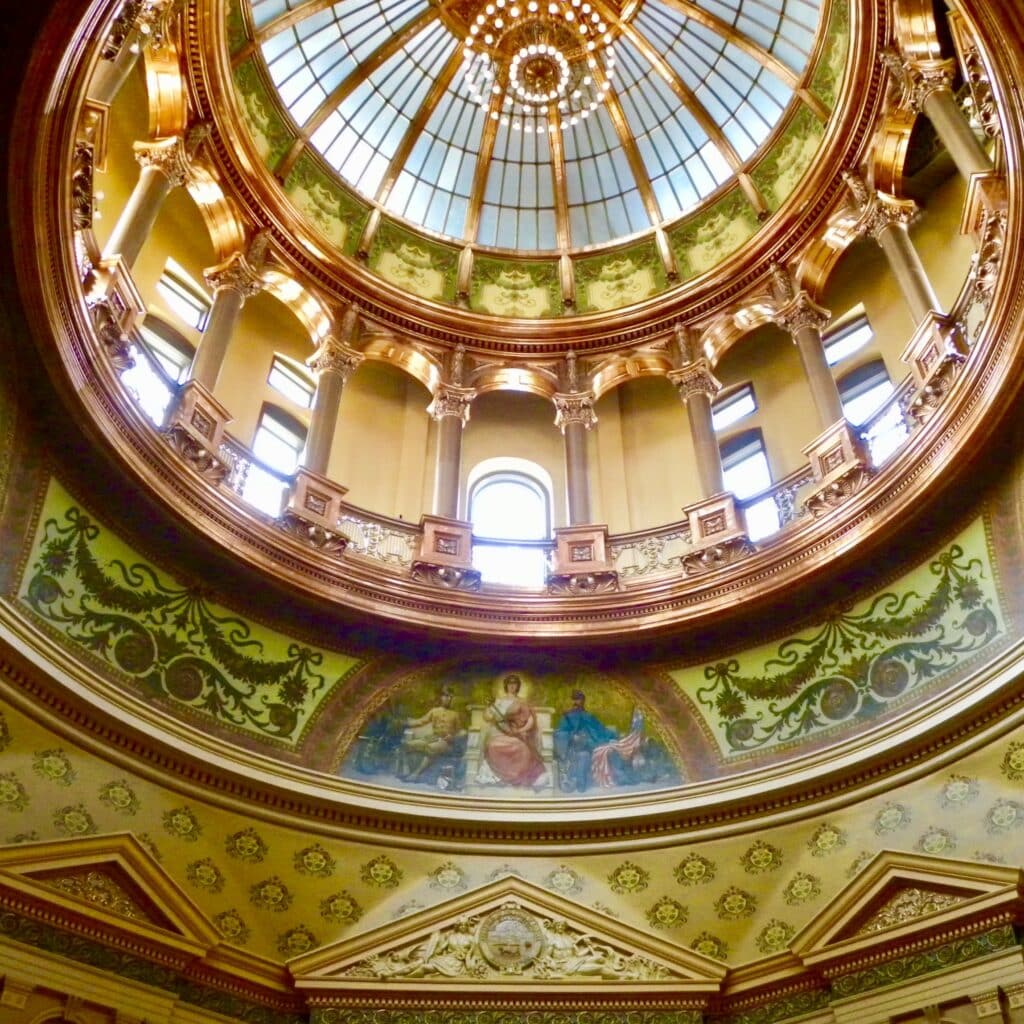 Why should you exceed Kansas' home inspector requirements?
In Kansas, a license is not required to become a new home inspector. Nevertheless, many in your state still opt for professional education and certification. Such courses are designed to give you the tools you need to inspect homes with confidence–from recognizing defects, to performing ancillary services and abiding by legal business practices. 
Furthermore, many prospective clients look to hire home inspectors with further education or certifications. It shows you're willing to go the extra mile to offer top-tier services for buyers, sellers, and realtors.
An online search will reveal several home inspection schools to choose from. Some popular options for education, training, or certification include:
American Home Inspector Training (

AHIT

)

The International Association of Certified Home Inspectors (

InterNACHI

)
Some choose to go beyond Kansas' home inspector requirements by joining one of these organizations. Note that ASHI and InterNACHI memberships come with their own fees and requirements separate from the state's. 
They also offer unique benefits to members. ASHI, for example, makes it easy to network with other Kansas home inspectors, participate in continuing education (CE), and purchase discounted insurance under InspectorPro with the ASHI Advantage. Visit ASHI's member benefits and services page for more details.
While ASHI is a national organization, you'll also find a valuable resource in the Kansas Association of Real Estate Inspectors (KAREI). KAREI's code of ethics and continuing education cater specifically to your state.
What's next?
While the state does not mandate it, some schools require you to pass the National Home Inspector Exam (NHIE). Prepare to pay test-taking fees. 
After that, you're free to network and launch your career. Decide if you want to register an independent sole proprietor or LLC, or join an existing inspection firm as an employee. 
Kansas Home Inspector Insurance Requirements
E&O and GL: The Perfect Duo
Kansas does have home inspector insurance requirements. You must show proof of your ability to financially address claims with the following:
At least $10,000 through either errors and omissions (E&O) insurance, a bond, credit, or an Escrow account, and
At least $100,000 in general liability (GL) insurance.
Why are these two types of coverage essential? When you choose E&O insurance, you're covered against claims arising from negligence, breach of contract, and failure to make appropriate recommendations in your reports. Although you have other options, like a bond, E&O looks out for you as the home inspector. 
By comparison, bonds protect third parties. They act as proof that you can cover losses by yourself up to the bond's value (in Kansas' case, up to $10,000). If you opt for E&O coverage, your insurance takes the financial loss and defense responsibilities off your shoulders. Read our article for a more in-depth analysis between bonds and insurance policies.
On top of that, Kansas' home inspector requirements obligate you to carry GL coverage. This insurance protects you from claims where someone on the inspection property endures a bodily injury, or the property itself becomes damaged, as a result of your services. Together, E&O and GL form the ultimate duo against common claims in the home inspection industry. Explore their differences and combined strengths in our comparative blog post.
Ready to meet Kansas' home inspector insurance requirements? Click the button below to apply for a free, no-obligation quote and get in touch with an InspectorPro broker.
Workers' Comp
Per the Kansas Department of Labor Workers Compensation Division, if you decide to hire employees, you'll most likely need workers' comp coverage. Read the FAQ for employers on the Kansas Department of Labor's website to find out if this includes you. 
Or, if you know you're ready for workers' comp, click the button below to get started. We're happy to assist with all workers' comp needs!
Above and Beyond
This may be the end for your required coverages. However, the best home inspectors plan for more than their basic expectations and requirements. Should you invest in high-quality tech for your inspection services, like a drone, consider equipment coverage for peace of mind against breaks or theft. 
Going above and beyond also happens on our side. As an insurance provider dedicated to your industry, and your industry alone, we, too, strive to plan ahead for our insured inspectors. Between our customer service, state-specific pre-inspection agreements and related discounts, free pre-claims assistance, risk management resources, and forward-looking tail coverage, the InspectorPro team aims for quality at every turn.
Ready to learn more? Read about our program and find out what sets us apart from other insurance providers.
Alternatively, if you have more specific questions, click to get in touch with a team member. We're ready to discuss how to become a home inspector in Kansas, Kansas home inspector insurance requirements, and the value of certifications in an unregulated state. Every conversation happens with a real person–this means no robots or automated systems. We hope to chat with you soon!