Tail Coverage: Preserving Claims Coverage When Leaving the Industry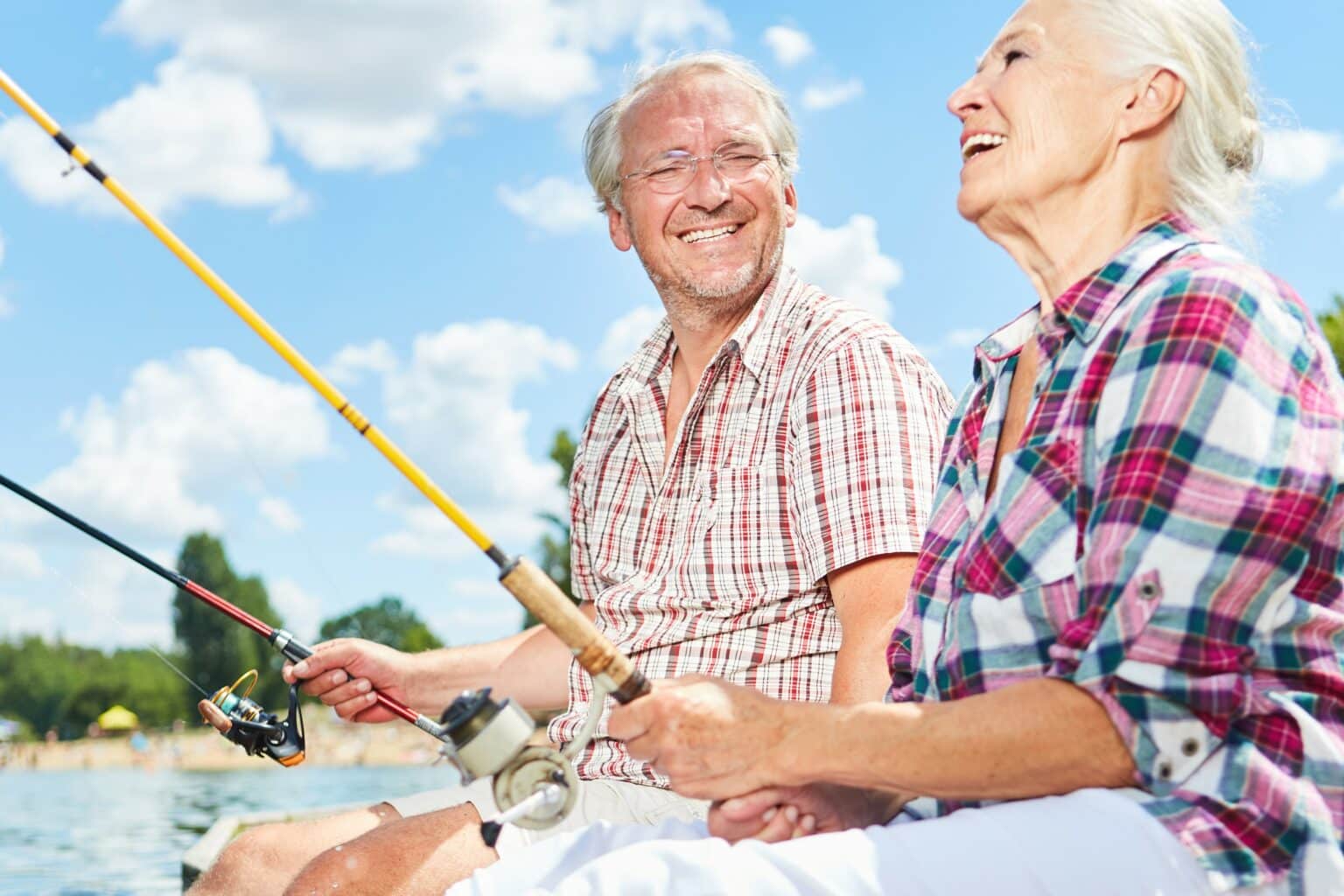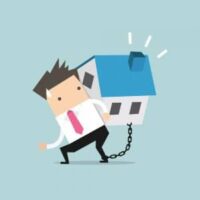 Planning for retirement? Interested in another field? Thinking about selling your business? Then you should consider home inspector tail coverage.
No matter your reason for making a career shift, it's important to know how the change could affect your insurance coverage. After all, no one wants an uncovered lawsuit from an old client to damper their new job or retirement.  Find out how home inspector tail coverage can preserve your claims protection below.
What's tail coverage?
Formally known as an extended reporting period (ERP) endorsement, tail coverage allows home inspectors to report claims for inspections that would have been covered prior to their last policy's expiration.
Why's tail coverage necessary in the first place?
Remember from our earlier article that most errors and omissions (E&O) insurance is claims-made. That means inspectors need to have a current policy and continuous coverage for protection from claims. Unlike occurrence coverage, which responds to claims that occur during your policy period no matter when the claim is filed, claims-made coverage covers claims that occur on or after your retroactive date and until your policy expires. Therefore, it is important that home inspectors carry continuous E&O and general liability (GL) coverage to ensure that their future tail endorsement covers the most inspections possible. (Click here to learn more about claims-made coverage.)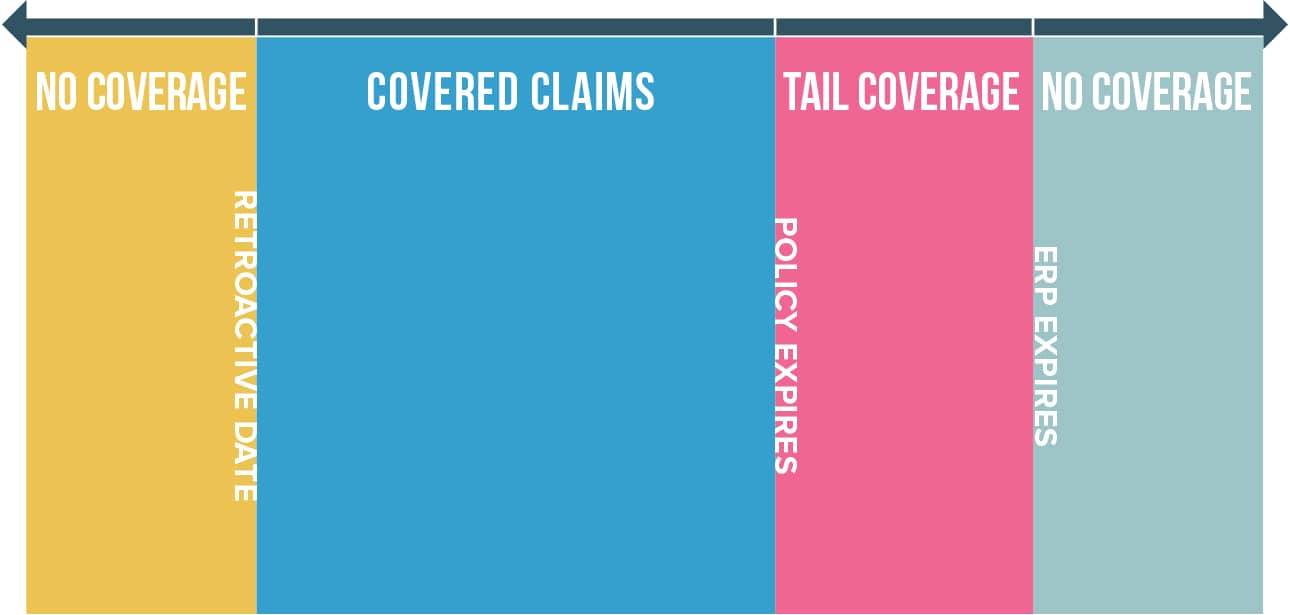 Note that claims-made tail coverage only insures inspections that would have been covered by the expired policy. Therefore, it's not possible to receive coverage for new inspections through the ERP endorsement.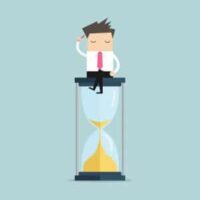 How does it work?
When a home inspector is ready to leave the industry, their business, or their franchise, they let their insurance company know. Typically, inspectors purchase extended reporting period endorsements in lieu of their insurance renewal.
If the policy's still effective, the insurance company may cancel the policy and have the tail endorsement begin on that same cancellation date. If the inspector lets their insurance lapse at renewal, the inspector may still have time after the policy expires to purchase tail. Review your policy or ask your insurance broker for their tail purchase deadline.
When purchasing home inspector tail coverage, you often have options. Typically, ERP endorsements come in packages of one, two, or three years of coverage. Which package to purchase depends on your individual risk tolerance. (To learn about risk tolerance, see the conclusion of our article on insurance limits here.) However, there are a few things to consider when making your decision:
Once you've bought tail, you can't extend the coverage. For example, if you buy one year of tail, you can't buy a second year at the end of that term.
Whatever option you decide often has to be paid in full. Check with your insurance company to determine if they offer financing options for tail coverage.
Some home inspection franchises have minimum tail coverage requirements. If you're a franchise owner, be sure to check to make sure you fulfill franchise tail coverage requirements.
Once your policy expires and your tail coverage goes into effect, you cannot perform additional inspections and receive coverage under that same expired policy. If you receive claims during your endorsement period, you will report them to your insurance company as you would normally. Once your tail coverage expires, so does your home inspection insurance protection.
How can tail coverage protect me?
We asked members of the inspection community to weigh in on the importance of home inspector tail coverage.
It protects you and your clients.
According to Paul Duffau of Safe@Home Inspections, LLC in Washington, tail coverage is an essential risk management tool.
"I've had inspector friends chasing the next, latest deal on insurance without realizing that they had opened a door to risk by not carrying tail coverage," Duffau said. "It's critical to have tail coverage, both to protect your retirement and to protect your clients, when you retire…. The modest cost for the coverage is more than worth the reduction in risk."
It protects you during a common claims period.
For Brian Persons of Front Range Home Inspections in Colorado, tail coverage is particularly important for the last year's inspections.
"It seems, if someone runs into an issue, it is usually 90 days to a year after the inspection," Persons said.
Persons' observation may have something to do with the limitation of liability and statute of limitation provisions common in home inspection contracts. (Read more about managing risk through contract provisions here.)
It protects you from your worst case scenarios.
When selecting tail coverage, our home inspectors' preferences vary. While a year of tail coverage is the most common purchase, some inspectors think it's wise to opt for more.
"Tail coverage [helps] ensure protection of what [you] have built and saved," said Jim Troth of Habitation Investigation, LLC in Ohio. "Even if it is frivolous, that claim could come in right near the end of your coverage for your first year of retirement."
Dan Howard of Howard Building Testing & Inspections, LLC of Pennsylvania agrees.
"PA law establishes a one year past the date of inspection window for clients to sue inspectors for errors In the cases of 'gross negligence.' Longer statutes of limitations apply," Howard said. "Why have insurance ,[including tail coverage]? I like my house, and the weather in PA is too cold for me to live in a tent if I get sued for everything I own."
Make your decision with the future in mind
Deciding to opt in or out of home inspector tail coverage is up to you. None of us can predict the future, so your choice depends on how much you're willing to leave to chance.
As an insurance provider, we've watched inspectors with decades of inspections under their belt not purchase tail and regret it. On the other hand, we've also seen brand-new inspectors with a handful of inspections completed buy tail coverage just for the peace of mind.
Whatever you decide, make your choice with the future in mind. Whether that means you're saving for a future tail policy or saving for a potential claim, we'll leave up to you.
About InspectorPro
InspectorPro Insurance is the leading provider of home inspector insurance in the nation. Why? Above all, we recognize that obtaining or switching insurance providers can be stressful for you. What's more, we understand that you, as a home inspector, have unique needs when it comes to having adequate protection from claims.
For this reason, with InspectorPro, you get tailored insurance for your home inspection business at a reasonable price. And, since our team of licensed professionals specializes in insurance for home inspectors, we are able to give you the personalized attention you deserve. Moreover, we offer benefits like free pre-claims assistance, diminishing deductibles, early claims reporting discounts, and a risk management blog. In short, insuring with anyone else simply isn't worth the risk.
Related Posts