How to become a
home inspector in Massachusetts
In Massachusetts, home inspectors are regulated through licensing. Because of this, every new Massachusetts inspector must meet a list of prerequisites before launching their careers.
Though daunting at first, the state's Board of Registration of Home Inspectors instituted these Massachusetts home inspector requirements to ensure quality and professionalism across the industry. Many who've accomplished this before you are ready to share their support. Many will also join after you, giving you an opportunity to give back to Massachusetts' newest inspectors down the road. 
We're here to help, too! That said, we've created this guide to walk you through the basics of how to become a home inspector in Massachusetts. If you have any questions not answered here, we'd love for you to reach out.
That being said: How does one get their Massachusetts home inspector license?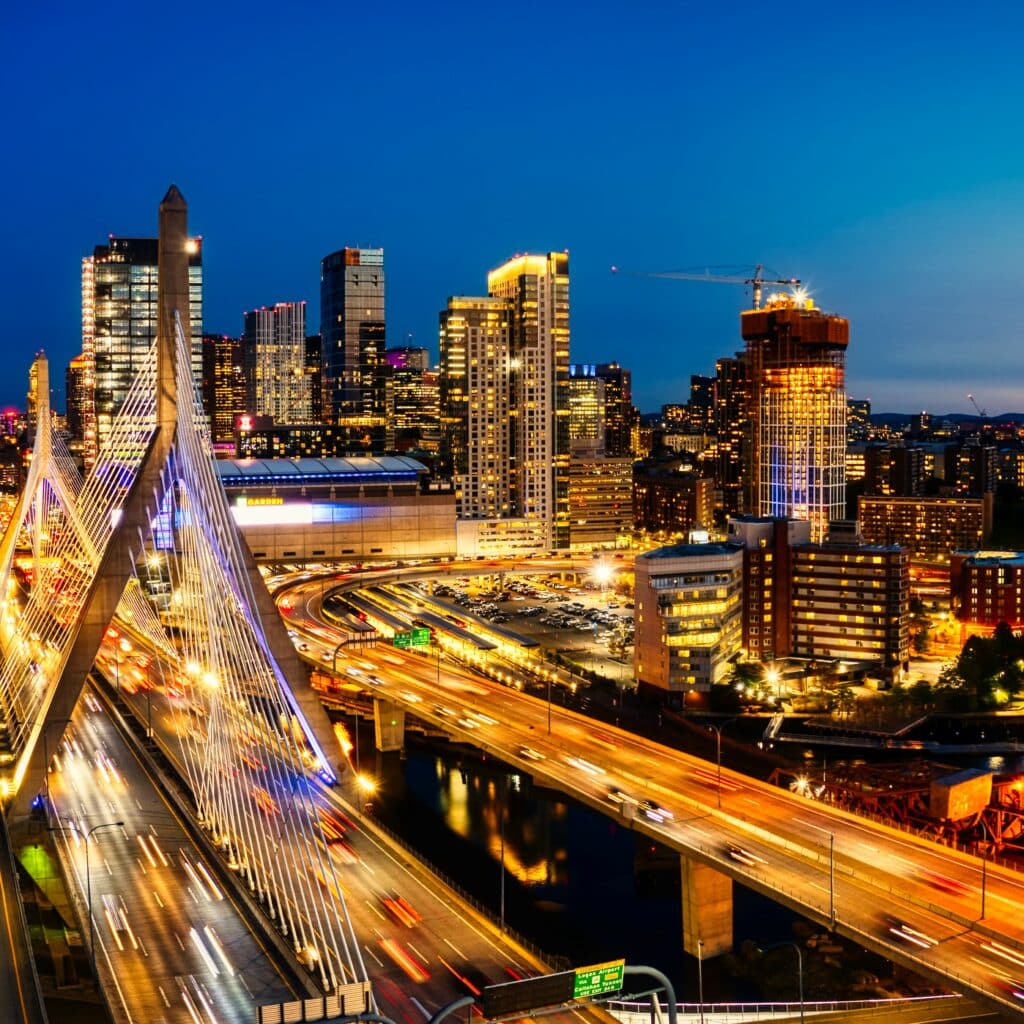 Licensing Requirements for Massachusetts Home Inspectors
Your state's regulating body is the Consumer Affairs and Business Regulation Board of Registration of Home Inspectors. One of the most important distinguishing factors for Massachusetts: The Board does not approve distance education. This limits your licensing path slightly compared to other states.
Your initial title will be an associate home inspector. To get this license, do the following:
Complete 75 hours of education. Choose a course from the

Board's approved list

. Get a certificate of completion.

Pass the National Home Inspector Exam (

NHIE

).

Perform 25 supervised home inspections. Your supervisor must be licensed in the state of Massachusetts.

Send in a notarized Criminal Offender Record Information (CORI)

Authorization Form

as a background check.

Acquire proof of insurance. Massachusetts requires at least $250,000 in errors and omissions (E&O) coverage. We explain

E&O insurance for Massachusetts

in more detail below.

Include a colored, passport-size photo with your app.

Pay associated fees for your application and license. Note that your app should be notarized.
You'll wait at least 10 business days to find out if the Board has approved your application. Find a list of documents necessary for your license app. 
Upon accomplishing the above Massachusetts home inspector requirements, you'll receive an associate home inspector license. To move up to a fully licensed home inspector, perform 100 inspections and hold your associate license for at least one year. You can access the next license application instructions, among other helpful forms, on the Board's website.
Renewing Your Massachusetts License
Now that you know how to become a home inspector in Massachusetts, let's discuss how to stay one. Every two years, prepare to renew your license. During these renewal periods, complete 12 continuing education (CE) hours. 
The Board published this list of approved CE programs on their website to connect you with resources. Note that, like your pre-licensing education, CE hours cannot be done online or remotely. 
Among the accepted CE providers mentioned in the list above, you'll see the American Society of Home Inspectors (ASHI) for New England. Though you cannot use their online training for CE, ASHI New England maintains a calendar of events. Many of these in-person events include CE opportunities. Locate their calendar for in-person opportunities near you.
Ready to renew? Visit Mass.gov's licensing portal.
E&O Insurance for Massachusetts Inspectors
As we mentioned above, Massachusetts home inspectors need proof of at least $250,000 in E&O coverage to receive their licenses. You might be wondering: Why do I need this? If my state didn't require it, would this insurance really benefit me?
Besides being part of Massachusetts' home inspector requirements, E&O has so much to offer every home inspector–even the most seasoned and well-studied.
When you invest in E&O coverage, you're protected against accusations regarding the quality of your home inspection services. Think: breaches of contract, negligence, and making insufficient report recommendations. Unfortunately, these claims are common and can become quite costly–especially for a small business owner. With an E&O policy, the most you'll pay for a covered claim is your deductible. 
Even better: With InspectorPro, if you report conflicts before they turn into full-fledged claims, our pre-claims assistance program will help you resolve them quickly and at no cost to you. Visit our pre-claims FAQs to learn more.
Click the button below to get started.
General Liability (GL) Insurance
Though not required for Massachusetts home inspectors, we highly recommend general liability (GL) coverage with your E&O. Unlike E&O, GL protects you if your work causes damage to the inspection property or bodily injury to a realtor, client, seller, and etc. In a litigious industry like this, exceeding Massachusetts' home inspector insurance requirements can only help, not hurt. Together, E&O and GL provide the full spectrum of protection against claims. This also means more peace of mind for you as your home inspection business grows.
Read our comparative article to learn more about E&O and GL, how they're different, and why every inspector needs both.
Workers' Compensation
Do you see hiring employees in your future business plan? Read the Massachusetts Executive Office of Labor and Workforce Development's requirements for workers' comp. When you're ready to add workers' comp insurance, click the button below.
Have questions?
Wherever your home inspection journey takes you, we wish you the best success. 
If you have additional questions about anything covered on this page, please don't hesitate to get in touch with an InspectorPro team member. We're happy to talk about Massachusetts home inspector insurance requirements, tips for getting and renewing your license, and other details about how to become a home inspector in Massachusetts.
We hope to hear from you soon!