How to become a
home inspector in Minnesota
Minnesota's real estate would not be the same without its home inspectors. Inspectors give home buyers a clearer picture of what investment they're walking into. Meanwhile, their reports inform sellers about the defects that keep their homes from leaving the market in a flash. Without a home inspection, real estate transactions are muddied with uncertainty–often expensive uncertainties, at that.
In order to become this trusted, informed guide, every inspector must start somewhere. But, because your state does not regulate home inspectors, learning how to become a home inspector in Minnesota isn't a clear-cut path.
The good news? With minimal Minnesota home inspector requirements to navigate, you have lots of avenues to choose from. We suggest pursuing the avenue that boosts your credibility, confidence, and marketing from the start.
In this page, we aim to answer important questions about becoming a Minnesota real estate inspector.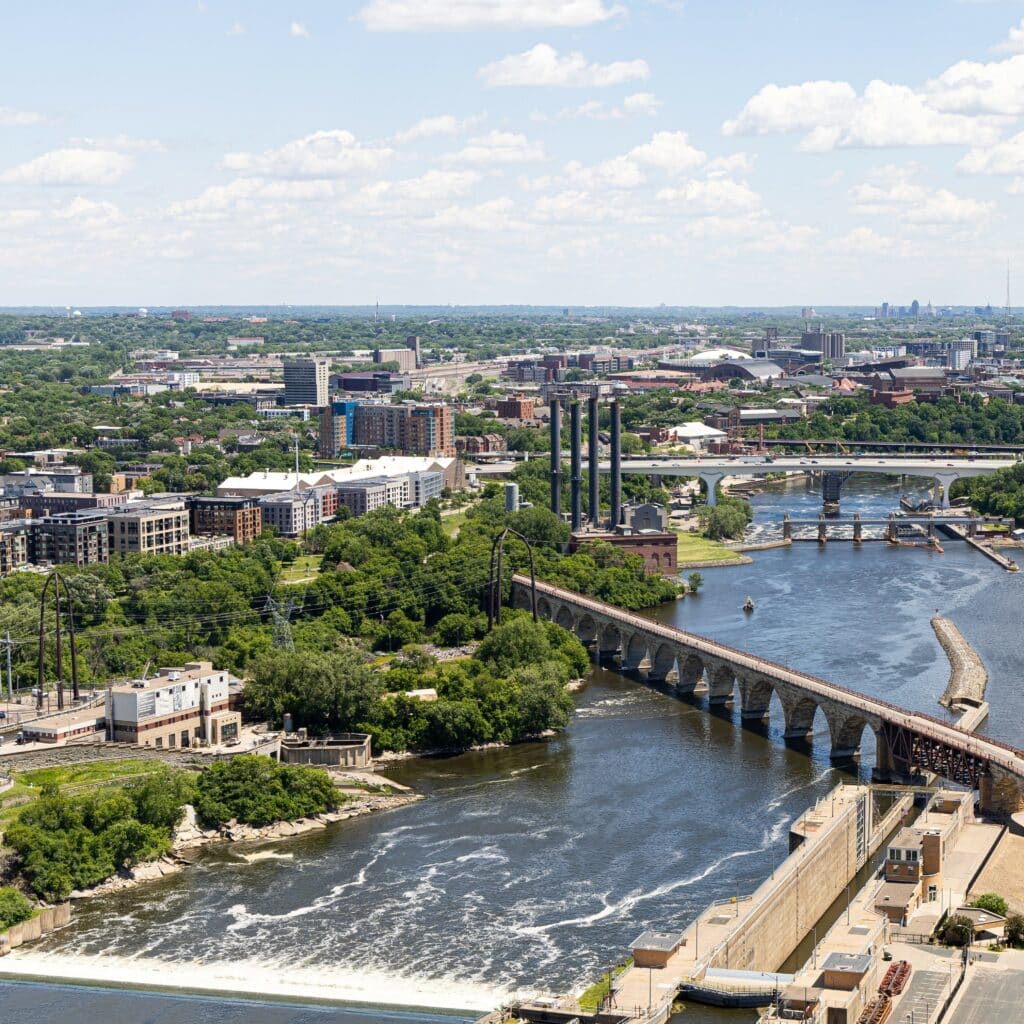 Set Yourself up for Success
Minnesota does not regulate or issue licenses to its home inspectors. Unlike some other regions in the U.S., which mandate certain hours of education, a passed test, and specific insurance limits, Minnesota leaves more free reign.
As such, you might feel tempted to skip certifications and insurance. It saves time and money, right?
Only in the short-term. Long-term, choosing not to pursue extra education will set you back from others who did. Minnesota home inspectors with certifications and organization memberships to their names stand out as being more professional, qualified, and confident. To the prospective buyers and sellers who find you online, it illustrates your commitment to exceeding the bare minimum for quality services. Furthermore, it'll help prepare you for the everyday challenges you'll navigate on the job.
Lacking Minnesota home inspector license requirements, you get to pick the school and courses you wish to follow. These schools are popular options, though there are several more out there:
Popular Schools
What's next?
Learning makes an excellent first step for certification. But what comes next?
Though not forced through Minnesota's home inspector requirements, several inspectors will:
Pass the National Home Inspector Exam (

NHIE

)

Join a professional organization like ASHI. Membership with ASHI opens up lots of exciting doors, such as ongoing education, networking, discounted insurance through InspectorPro with the ASHI Advantage, discounted tickets to in-person conferences, and more. To become ASHI or InterNACHI certified, classes, education hours, and fees are required.

Get an insurance policy. Learn why it matters even without

Minnesota home inspector insurance requirements

below.

Register as an independent LLC or sole proprietor. Or get employed with an existing, multi-inspector firm.
Minnesota lacks home inspector insurance requirements. Why is coverage still essential?
Compared to home inspectors who just want to check off an insurance requirement box, Minnesota inspectors who purchase unregulated and unrequired insurance reap as many benefits. Having a policy in place alleviates stress, unnecessary expenses, and time investments off an inspector's already-busy shoulders. 
And, sadly, stressful claims aren't uncommon in this industry. We've read countless cases of home buyers and sellers who disregarded or entirely misunderstood an inspector's standards. They often expect reports to serve as guarantees, then retaliate when their inspector can't provide a guarantee.
For these reasons, we believe a full-coverage policy–including both errors and omissions (E&O) and general liability (GL) insurance–is a must for everyone who wants to inspect real estate properties. See our survey and interview results to find out why inspectors opt for coverage, even when their state doesn't require it.
Here's an overview of what an InspectorPro policy can offer.
Workers' Compensation
Minnesota's home inspector requirements mention one type of coverage: workers' compensation. Essentially, it aids employees who've become injured or ill as a result of their work activities. 
If you plan to hire employees down the road, read about requirements and exemptions set up by the Missouri Department of Labor & Industrial Relations.
E&O and GL
Errors and omissions (E&O) and general liability (GL) is completely optional in Minnesota. 
Regardless, it instills peace of mind against common claims. More specifically, E&O would come into play if you're accused of leaving out a defect, engaging in another form of negligence, or breaching a contract. Meanwhile, causing bodily harm or property damage falls under GL.
Some of Minnesota's most skilled, experienced, and confident of home inspectors have found themselves in situations identical to these. That's why it's better to prepare for the unexpected, so a claim can never catch you off-guard. Learn more about these two coverages and hear what other inspectors have said about them in our article. 
Ready for insurance? Click the button below to start the process with a free, no-obligation quote.
Protect Your Equipment
Technology like crawl bots and drones is expensive already. But for new home inspectors just launching their careers, the investment feels extra nerve wracking. If something's broken or stolen, how will you bounce back?
Equipment coverage relieves this worry. For items you own, lease, or rent, it reimburses you for the cost of replacing technically you've accidentally damaged or lost. We explain the mechanics of this coverage in our article.