How to become a
home inspector in Utah
We are so excited that you decided to become a home inspector in Utah! At InspectorPro, we've helped a lot of people who have made a fulfilling career out of inspecting homes, and we know you can, too. However, have you started worrying about all the preparations you have to make? Maybe you are thinking about the equipment, the training, and everything else you need to get started. To help take some of the stress off your shoulders, we've researched an important question so that you don't have to, namely, "What are the Utah home inspector licensing requirements?"
The simple answer to that question is that Utah doesn't offer a license to home inspectors, so you don't need to meet any specific standards to begin inspecting homes right away. Even if it is easy to start inspecting immediately, you may want to self-impose some requirements to set you up for success and efficiency, license or not. With that being said, here are some recommended steps to become a home inspector in Utah:
Set up errors and omissions and general liability insurance.

Successfully pass a home inspector training course.

Test your knowledge by passing an exam.

Join a professional association.
By getting the proper coverage, learning your profession, and joining a community, you can prepare for a successful career as a home inspector in Utah. We explain below how each of these steps can help you start out on the right foot.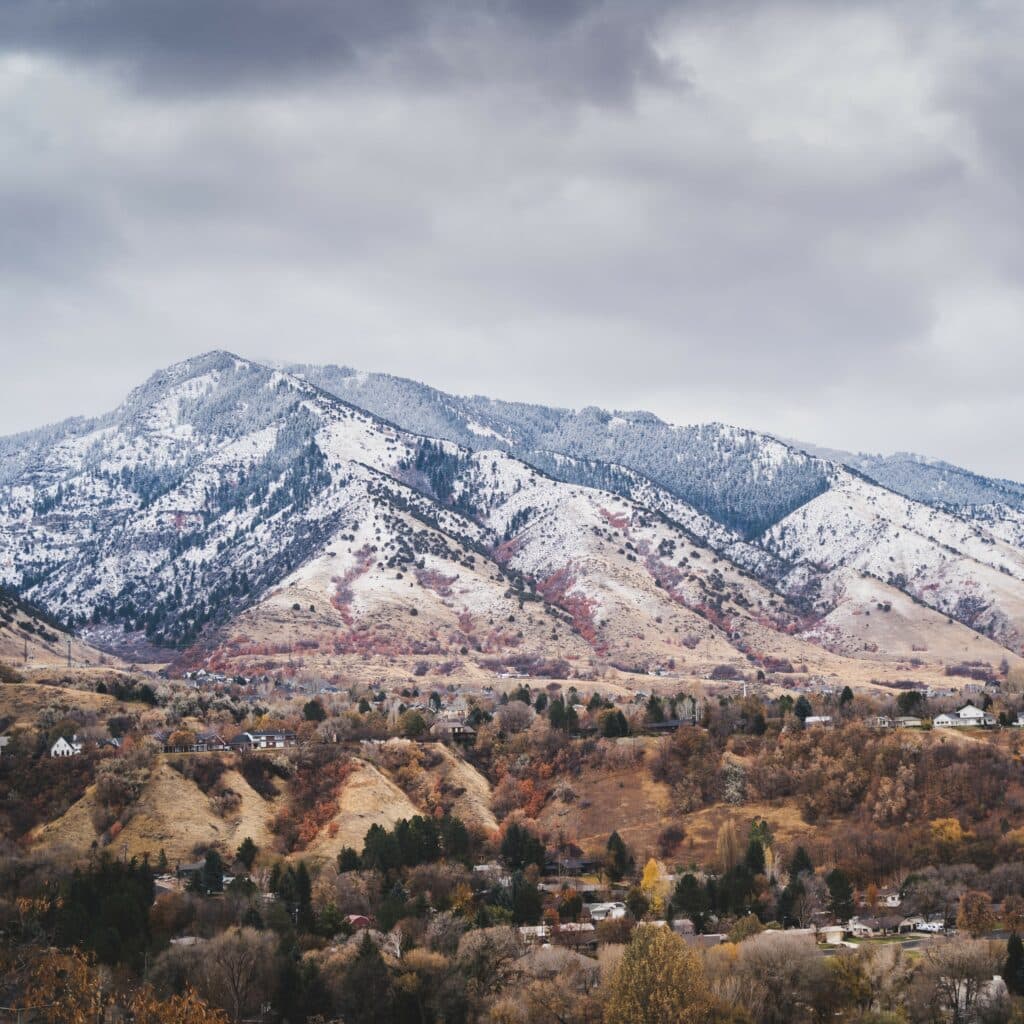 Complete a home inspector training course.
You should prioritize your education if you want to become a home inspector in Utah. Even if you come into the field with relevant past experience, there are many inspection-related skills and topics that are unique to the home inspection industry that you should learn. These skills include report writing, risk management, and inspection practices.
One of the best ways to get educated is through a home inspector training course. Luckily, there are many options for you to choose from when picking a course provider. You can expect opportunities to learn, find mentors, network with fellow inspectors, and get valuable experience to start out your home inspector career.
Popular providers include:
When picking a provider who can help you to become a home inspector in Utah, do your research and look into what they offer. Many will have both in-class and in-field learning experiences that will help you get a well-rounded education. We particularly recommend field experience courses, as they can help you see multiple home inspections in action.
Get Insurance.
The first thing that you should do to become a home inspector in Utah is to set up reliable protection for your business. Home inspectors may often deal with upset clients, and these clients will often seek financial recompense for errors or damages. That is why many home inspectors in Utah carry insurance even though the state has not established any Utah home inspector insurance requirements.
The incentives for carrying insurance are many: Investing in coverage saves you big in the long-term–not just in time and money, but also in stress.
Uninsured home inspectors are responsible for resolving and paying for claims on their own. It can be extremely stressful and expensive to deal with a lawsuit, or even just an angry client.
Exceeding Utah's home inspector requirements by carrying errors and omissions (E&O) and general liability (GL) insurance is always the safe move. It guarantees that you will have all the coverage necessary to keep you, your business, and your clients safe. For example, E&O has your back when clients accuse you of doing your job poorly, making errors in your report, or giving bad advice or suggestions. Meanwhile, GL comes into play if a person suffers bodily harm, or the property gets damaged, as a result of your inspection services. 
These scenarios can–and have–happened to the most seasoned of Utah's home inspectors. With a dedicated claims handling team just a phone call or email away, InspectorPro's policies put a plan in place so you can inspect without stress. As such, even if the Utah home inspector requirements do not require you to carry insurance, your peace of mind should.
Interested in learning more? Explore the differences between E&O and GL in our article. Or, click the button below to receive a free, no-obligation quote. It'll also put you in touch with one of our licensed brokers, who are ready to answer your Utah insurance questions.
Join a home inspector association.
While an education course is a great start as you work to become a home inspector in Utah, but that course will eventually end. After it is over, you should create opportunities to network with other inspectors and hone your skills. One of the best ways to do this is by joining a home inspector association. These associations will offer chances for certification, too, which improves your marketability. Whether you choose a national association or a local one, you will definitely benefit. Some popular options for national associations include the American Society of Home Inspectors (ASHI) and the International Association of Certified Home Inspectors (InterNACHI).
Pass an exam.
Do you feel ready to become a home inspector in Utah? If you feel like you are ready, how can you communicate that to your clients? A great way to do so is to pass an exam. There are many exams that can both test you, and validate your skills by giving you a certificate. Yes, the certificate will help with marketing, but the experience of studying for and passing the test can also give you the confidence you need as a new Utah home inspector.
A popular exam for home inspectors in the National Home Inspector Exam (NHIE). The exam has around 200 questions designed to test you on home inspector practices, knowledge, report writing, and professional responsibilities. To study, we recommend that you consult with other inspectors who have passed, and review the study material that the NHIE offers.
Good luck!
We are so excited for your new journey to become a home inspector in Utah! We at InspectorPro are rooting for you! Don't hesitate to reach out if you ever need help, have questions, or would like a quote. We are always happy to help you protect yourself and your business.