How to become a
home inspector in Colorado
The path to a successful home inspection business in Colorado starts at the beginning. For all home inspectors, new and experienced, we at InspectorPro Insurance strive to support you. We're here to answer your questions about not only Colorado's home inspector insurance requirements. We're also sharing insight on how to become a home inspector in Colorado. We're confident you'll reach amazing heights!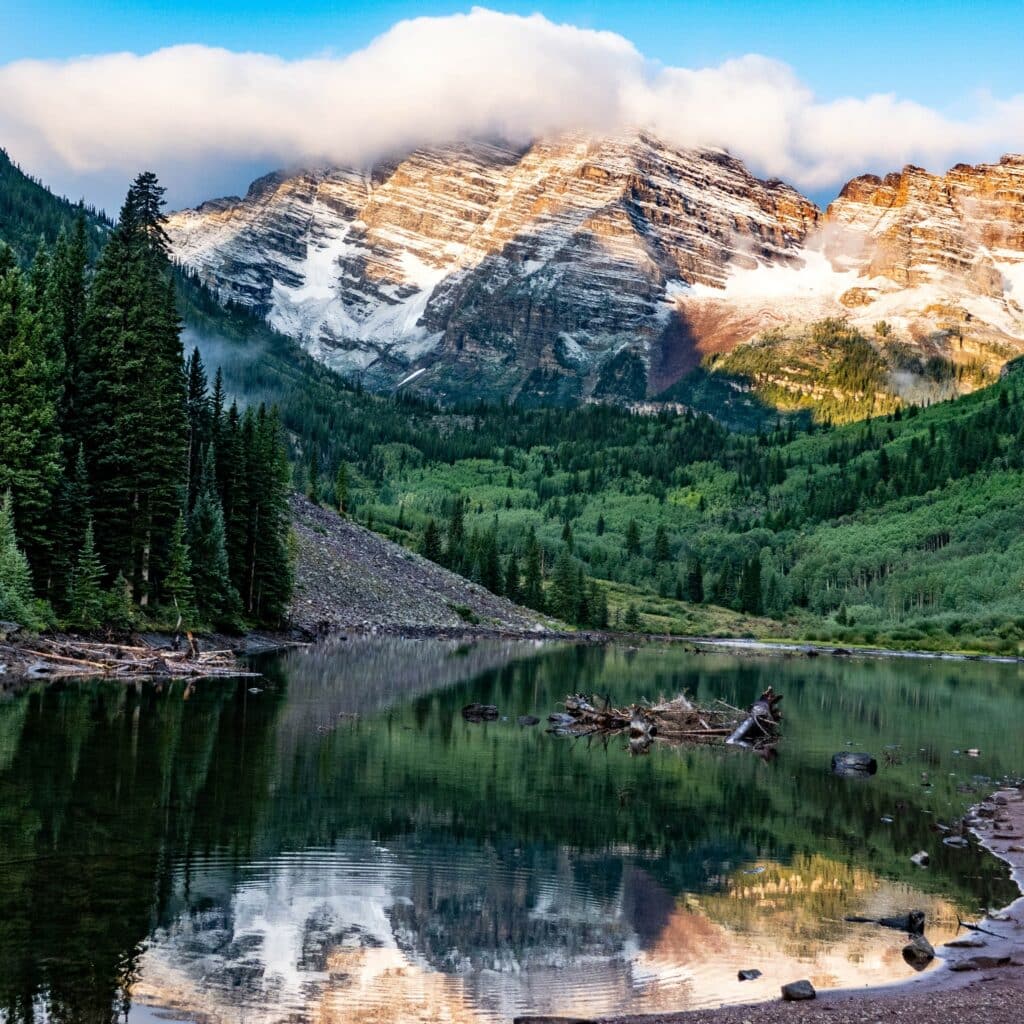 Colorado Home Inspections: Education in a Non-Regulated State
Unlike other states, Colorado does not regulate home inspections. Because of this, you don't have traditional requirements to worry about. You don't have to complete any prerequisites to become an inspector; nor are you required to achieve any formal licensing, license renewal, or continuing education (CE) hours.
The one exception for Colorado's home inspector requirements: testing for radon. If you wish to offer radon measurement and/or mitigation services in Colorado, you must be licensed by the Colorado Department of Regulatory Agencies (DORA). View the Colorado Office of Radon Professionals for additional details.
Regardless, certification courses remain popular in your state. That's because home buyers, sellers, and realtors often prefer to hire certified inspectors. In a market that doesn't require a license, choosing to become certified will help you stand out as a trained, qualified professional in your field. It shows you aren't afraid to go the extra mile to offer quality services for your clients. Furthermore, education helps ensure you're abiding by legally mandated business practices.
Steps to Becoming a Colorado Home Inspector
Training sets you up for success and distinguishes you from Colorado inspectors who don't choose certification. So where should you start?
For learning how to become a Colorado home inspector, you have a few options. You can follow a certification course through programs like the Professional Home Inspection Institute or American Home Inspectors Training (AHIT).
Or, you can become a member with a professional organization, like the American Society of Home Inspectors (ASHI) or the International Association of Certified Home Inspectors (InterNACHI). The ASHI and InterNACHI schools both offer avenues to prepare you for taking the National Home Inspector Exam (NHIE), following your standards of practice, and writing quality reports.
Take the NHIE
As you work to exceed Colorado's home inspector requirements, you'll want to pass the NHIE. Each attempt at taking the test comes with a fee. However, if you're a veteran, you may be eligible for reimbursement through the GI Bill.
Network
After you pass, consider looking for experienced, certified home inspectors in Colorado to network with. Membership with ASHI or InterNACHI opens up resources for connecting with mentors in your state. ASHI, for example, offers chapter meetings to make learning and networking easy. Find the chapter nearest you here.
Work Independently or With a Firm
You'll also need to ask yourself: Do I want to start my own home inspection business and be self-employed? Should I create an LLC or become a sole proprietor? Or would I rather join an existing multi-inspector firm?
Whichever you choose, we know you're off to an exciting start. Find out what to expect in your first year of inspecting homes in our article. We cover popular equipment, average revenue, independent vs. multi-inspector firms, and other helpful topics for new inspectors.
Radon
Finally, remember that you must become licensed with the Colorado Department of Regulatory Agencies (DORA) to measure for radon or offer radon mitigation services in your state. View the Colorado Office of Radon Professionals for additional details.
Why You Still Benefit from Home Inspection Insurance

You don't have Colorado home inspector insurance requirements. As such, your state does not establish specific errors and omissions (E&O), a.k.a. professional liability, or general liability (GL) minimums.
But that doesn't mean you're immune to claims. Home inspection insurance is worth so much more than a simple requirement. In the event of a claim against your Colorado inspection business, having a qualified team will reduce your time, financial, and emotional burdens. In fact, here at InspectorPro, our team does most of the work handling upset home inspection clients and resolving conflicts, so you don't have to.
Additionally, with a covered claim, the most an insured inspector has to pay is their deductible. Yet, with InspectorPro's pre-claims assistance program, we aim to resolve most conflicts before they turn into claims, at no cost to the home inspector. Without insurance, you're expected to handle and pay for claims on your own.
Claims can happen to any home inspector–regardless of how many inspections you perform or have many years of experience you have. In this litigious industry, you'll face clients who try to corner you with frivolous and unrealistic accusations. You might just make a genuine mistake; it happens to the best inspectors from time to time. An InspectorPro policy means never facing a storm alone.
Types of Coverage
Our coverage offers everything you'll need to start and run your home inspection business in Colorado with peace of mind.
If a client accuses you of missing a defect, errors and omissions (E&O) defends the quality of your services. If a buyer gets hurt following you up to a sketchy attic, general liability (GL) will take care of the claim. On top of that, Colorado's home inspector insurance requirements do, by law, include workers' compensation insurance for multi-inspector firms.
Furthermore, you may decide to purchase equipment to elevate your inspection services. Drones, sewer scopes, and other such equipment can be pricey for small business owners. If dropped or stolen, our equipment coverage protects your investments so you can get back to work sooner. Finally, if you leave the industry or retire down the road, tail coverage can watch your back against claims for years to come.
Here at InspectorPro, we strive to offer solutions that meet home inspectors' specific needs. We live and breathe the home inspection industry. We offer Colorado-specific pre-inspection agreements, written with over a decade of claims-handling experience for home inspectors, and home inspectors only. See how we address and debunk common home inspection insurance myths in our article.
Have questions?
Interested in learning more about exceeding Colorado's home inspector insurance requirements (or lack thereof)? Do you have general inquiries about how to become a home inspector in Colorado? Call to get in touch with one of our experienced and licensed brokers.
Or, click the button below to submit a free application for E&O and GL home inspection insurance: