How to become a
home inspector in Maine
Starting a new home inspection business isn't always easy sailing. You may have rough waters to navigate. Thankfully, you'll find a host of resources available to guide your way. Our team here at InspectorPro aims to be one of those resources you can count on.
So if you're wondering how to become a home inspector in Maine, we're ready to help. Continue reading to explore the basics of this journey for new home inspectors.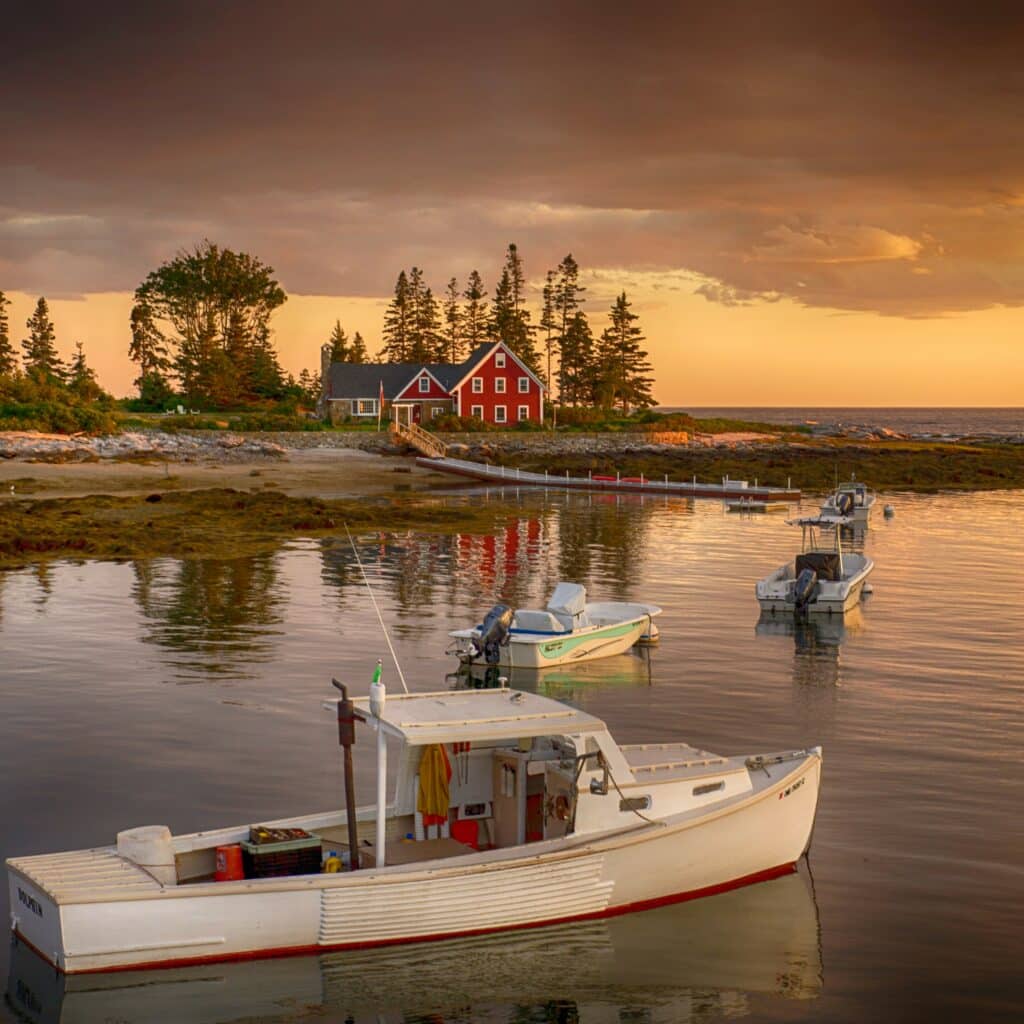 Getting Started Without Maine Home Inspector License Requirements
Many states regulate the home inspection industry through licensing. Maine, however, is not one of those states. Because of this, you don't have nearly as many Maine home inspector requirements to check off before you can start your new career.
Even though you don't need a home inspection license in Maine, many have pursued education, training, and certifications, anyway. You might wonder: Is it worth the time? Why can't I just start inspecting homes right away?
In a state without formal licensing or prerequisites, completing a state-recognized education course sets you apart from the competition. It demonstrates your commitment to going above and beyond to offer quality, reliable services. And, when prospective clients search for home inspectors near them, finding a professional association and certifications attached to your name gives them more green flags for hiring you. 
Overall, not only will you walk away with strengthened knowledge and industry connections; you'll also boost your marketing prowess.
Popular Schools
Training and certification programs offer different advantages. Some popular options include:
The American Society of Home Inspectors' School (ASHI School) for

Maine

. Membership with ASHI also gives you access to mentors, chapter meetings, and continuing education (CE). Note that additional

Maine home inspector requirements

and fees may come with an ASHI membership.

American Home Inspector Training (

AHIT

). AHIT's Maine program features "14 key components of a home inspection plus business and marketing guides to help launch your home inspector career," per their

website

.

The International Association of Certified Home Inspectors (

InterNACHI

). InterNACHI's membership includes their certification program, along with CE requirements.
Basic Steps to Become a Certified Maine Home Inspector
If you don't need a Maine home inspector license, what process can you expect for joining this industry? Many choose to do the following:
Take a state-recognized education and training course.

Pass the National Home Inspector Exam (

NHIE

). Prepare to pay test-taking fees. Many who study through a professional school, like the ones listed above, pass on the first try.

Become a member with an organization like ASHI. 

Purchase errors and omissions (E&O) and general liability (GL) insurance. Learn more below.

Register as an independent LLC or sole proprietor. Or get employed with an existing, multi-inspector firm.
If Maine home inspector insurance requirements aren't a concern, why should you still get insurance?
E&O and GL
Because Maine does not regulate home inspectors, neither licensing nor insurance is mandatory. But Maine home inspectors have just as much to gain from insurance as inspectors in mandatory-licensed states.
The biggest incentive: Investing in coverage saves you big in the long-term–not just in time and money, but also in stress.
After all, uninsured home inspectors are responsible for resolving and paying for claims on their own. Sadly, paying for this out of pocket can generate enough emotional and financial burden to make inspectors go out of business. 
On the flip side, exceeding Maine's home inspector requirements with errors and omissions (E&O) and general liability (GL) insurance guarantees you have all the coverage necessary to keep you, your inspection business, and your clients safe. E&O, for example, has your back when clients accuse you of negligence, breach of contract, or improper report recommendations. Meanwhile, GL comes into play if a person suffers bodily harm (or the property gets damaged) as a result of your inspection services. 
These scenarios can–and have–happened to the most seasoned of Maine's home inspectors. With a dedicated claims handling team just a phone call or email away, InspectorPro's policies put a plan in place so you can inspect with peace of mind.
Interested in learning more? Explore the differences between E&O and GL in our article. Or, click the button below to receive a free, no-obligation quote. It'll also put you in touch with one of our licensed brokers, who are ready to answer your Maine insurance questions.
Workers' Comp
As your business grows, you may decide to hire home inspectors and expand your business. In this case, you'll face one Maine home inspector insurance requirement: workers' compensation. Even with just one part or full-time employee, Maine employers are legally obligated to purchase workers' comp. 
Equipment Coverage
Home inspection equipment can be expensive–even more so for small business owners. If someone steals your sewer scope from your locked inspection vehicle, if you drop your new drone while trying to record inspection footage on-site, or if someone swipes your work laptop or tablet from the inspection property, equipment coverage can reimburse you for the cost of replacing these tools. In many cases, this coverage applies to not only items you've purchased, but also items you're leasing or renting.
Read our article to find out how equipment coverage works. 
Have questions?
Can we answer any remaining questions about how to become a home inspector in Maine? Do you want to chat about InspectorPro's program? Let us know and we'll connect you with one of our team members. 
In the meantime, we want to welcome you to the exciting and rewarding community of home inspectors. We wish you all the best with your business in Maine! Don't hesitate to reach out if there's anything we can do to assist you.