How to become a
home inspector in Idaho
Idaho, your housing market has climbed to record-highs in recent decades. According to data, homes in Boise, for example, are the second-least-affordable in the country, second only to Vancouver, British Columbia. The demand for homes exceeds the existing supply, and even new construction homes rack up higher and higher material costs. 
It's more important than ever to verify the value of these highly priced investments through home inspections. This has driven many of the state's residents to look into how to become a home inspector in Idaho.
If you've found this guide, we imagine you may be one of these residents. Continue reading to learn about Idaho's home inspector requirements, both for licensing and insurance. Do Idaho home inspectors have any such requirements? If not, why should you pursue formal education and purchase coverage anyway? We aim to answer your questions as you enter this exciting and rewarding industry.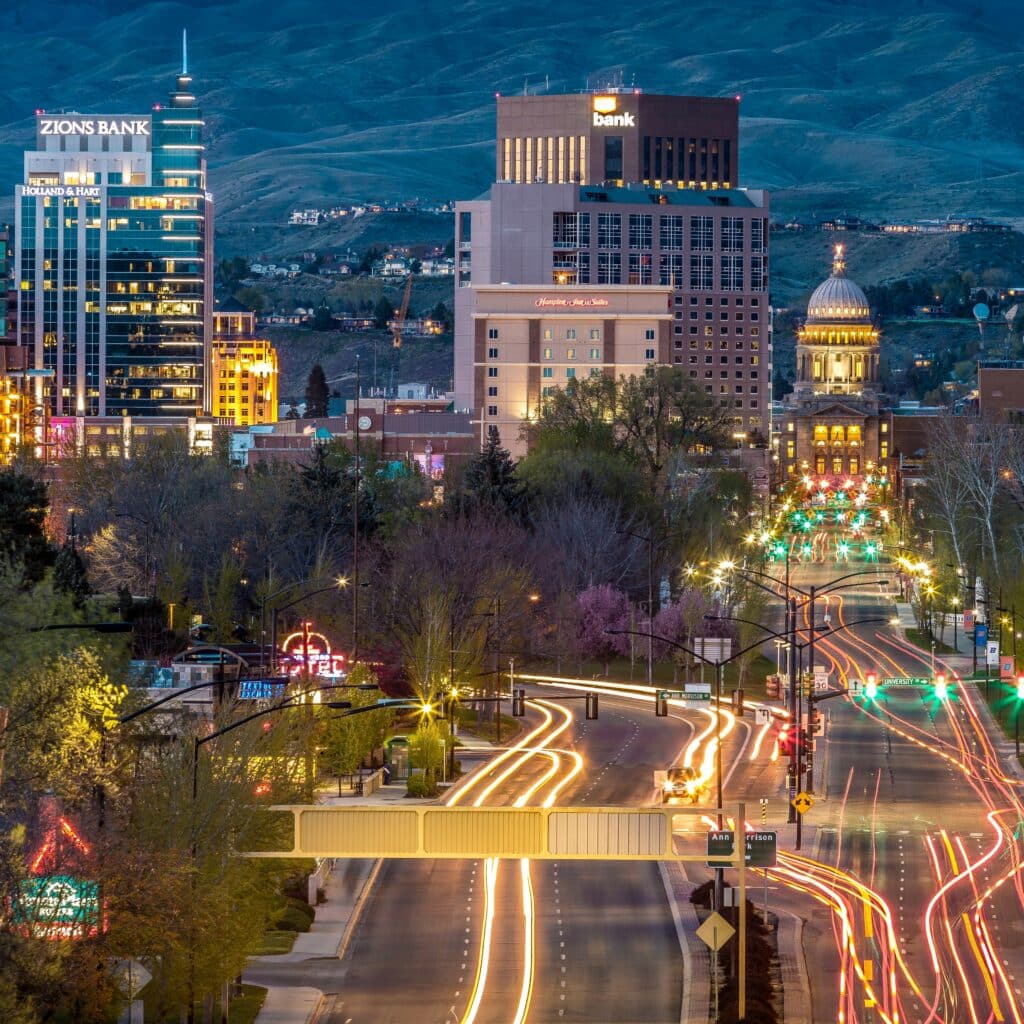 Do you need an Idaho home inspector license?
Idaho, unlike other states, does not regulate home inspectors. Because of this, Idaho home inspectors have fewer barriers to entry. You don't technically need to acquire or renew an Idaho home inspector license. Nor do you have to meet formal prerequisites or pursue continuing education (CE) hours. 
Even so, many home inspectors in your state still choose education and training. Why? Here are a few reasons.
One, because Idaho home inspector license requirements are not in place, choosing this path distinguishes you from others in your field. In addition to jump-starting your business practices, many education programs–like certifications offered through the American Society of Home Inspectors (ASHI) school–prepare you for writing reports, marketing, and navigating real-life experiences. It establishes your expertise as a reliable, thorough inspector who isn't afraid to go the extra mile for your clients.
Second, American Home Inspector Training (AHIT) says it's important to learn about the legal obligations associated with various inspection services and business practices.
So, what does this process look like?
Basic Steps for Becoming an Idaho Home Inspector
If you want to exceed Idaho's home inspector requirements and put your best foot forward, you have a few options:
General Path
Complete state-recognized education, like through the

ASHI School

or

AHIT's online Idaho license courses

.

Pass the National Home Inspector Exam (

NHIE

).

Though not required, joining a professional organization and attending chapter meetings, like those of

Idaho's ASHI chapter

, are a great way to network, find mentors, and stay on top of Idaho's regulations and changes. Note that annual CE hours may be required to renew membership or certification through an organization like ASHI or InterNACHI. These associations may also offer resources for Idaho's radon certification requirement. See "Radon Requirements" below.

Purchase errors and omissions (E&O) and general liability (GL) insurance. Your association, if applicable, may require this.
Some find it easier to start with Idaho's IAHI, which requires you to perform at least 250 inspections to join. Membership comes with several benefits, such as a member certificate, classes, networking opportunities, education, and a listing on the association's website. Its Idaho home inspector requirements include these steps: 
Submit an online form

to apply for membership.

Provide two realtor references and a copy of your report.

State how many inspections you've performed. This will put you in either the junior (200+ inspections performed), member (500+), or charter (1,000+) level.

Take and pass a test proctored by the Idaho Association. This requires a one-time testing fee and gives you the Idaho Certified Expert Inspector status.

Pass a criminal background test.

Get eKey access.

Provide proof of insurance.

Pay the annual membership fee.
According to the association's website, their members are "The most experienced, professional, and knowledgeable inspectors Idaho has to offer. Our home buying clients enjoy the professionalism only IAHI inspectors can provide."
If Idaho doesn't have home inspector insurance requirements, why should I still get insurance?
Idaho does not require insurance for home inspectors. But that doesn't mean you don't need it. Really, when you factor in the time, financial, and emotional burdens of resolving claims on your own, having coverage helps Idaho home inspectors save big against claims. We debunk common arguments against insurance in our article.
In truth, we can see why some inspectors view insurance as an unnecessary purchase. Many have received cookie-cutter insurance policies with few resources and incentives for preventing claims. But InspectorPro was created to offer so much more.
Understanding Idaho home inspectors' unique risks is our area of expertise. We've been advocating for inspectors, and inspectors alone, for over a decade. As such, we've catered our program's benefits specifically to your industry.  For example, through our pre-claims assistance program, if you report an incident or complaint before it becomes a claim, we'll help you de-escalate that complaint at no cost to you. We've even written our own state-specific pre-inspection agreements, available exclusively to our insured inspectors at no additional cost.
In what kinds of scenarios does home inspection coverage come in handy? Here are some examples:
Equipment Coverage:

Someone steals your drone out of your locked inspection vehicle.

Tail Coverage:

You're retiring and don't want to worry about claims during your first years out of the inspection business.

Workers' Comp:

Your employee slips and falls from a roof during her inspection. She needs x-rays and physical therapy. Read the Hawaii' Disability Compensation Division's FAQ

here

.
Radon Requirements
Do you plan to offer radon measurement, testing, or mitigation? If so, note that the Idaho Department of Health and Welfare requires AARST-NRPP or NRSB certification for these radon services. Some associations, like InterNACHI, offer professional training courses that are free to their members.
Have questions?
Are you interested in learning more about how to become a home inspector in Idaho ? Ready to discuss why your home inspection business needs insurance, even though Idaho doesn't have home inspector insurance requirements? Fill out a form here to get in touch with an InspectorPro team member. We're always happy to answer your questions!