How to become a
home inspector in Hawaii
Hawaiians, you've recently witnessed a skyrocketing housing market with few signs of cooling down. Thankfully, although many on the mainland U.S. report a spike in waived home inspections around 2020, these invaluable investments remain a common practice across Hawaiʻi. 
In addition to wear and tear from humidity and saltwater, homes in cities like O'ahu require close attention due to their age. Without an inspection, buyers risk investing in homes built in the 50s, 60s, and 70s with dazzling exterior upgrades and serious, internal defects hiding beneath, one source explains.
With this in mind, it makes sense that many residents would show interest in learning how to become a home inspector in Hawaiʻi. Yet your state does not impose Hawaiʻi home inspector requirements like licensing and continuing education (CE) to join the industry. This gives new inspectors some flexibility.
That said, new professionals typically share similar questions about how to start offering home inspections in Hawaiʻi. If you don't have any licensing requirements, what should you do? Why is it important to get insurance, even if it isn't mandatory in your state? We're here to answer these questions and more.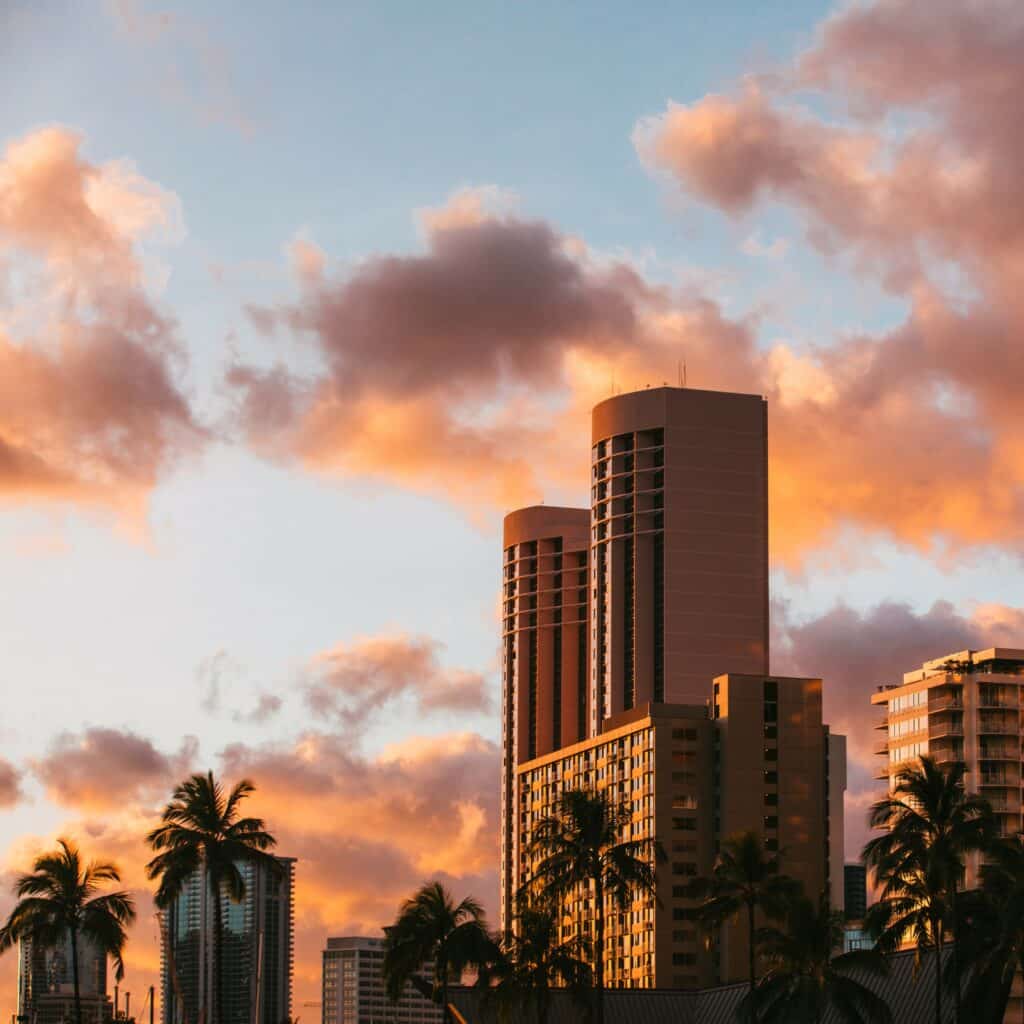 What are Hawaiʻi's home inspector requirements?
As of 2022, Hawaiʻi does not have any licensing requirements for new home inspectors. As such, you do not have to meet a specific set of prerequisites, acquire and renew a license, take a home inspection exam, or complete annual CE hours. Still, many in your community suggest pursuing education, certification, and training before jumping into an inspection business .
Why is training valuable if your state doesn't mandate it? There are a few reasons.
First, you'll find that realtors and clients feel more confident hiring home inspectors who've acquired non-mandatory certifications. In fact, they typically prefer working with accredited inspectors. It not only distinguishes you as a more qualified professional. It also shows clients you aren't afraid to take that extra step in providing high-quality services. Therefore, even if you have previous experience related to this field of work, getting certified can boost your marketing prowess and subject matter expertise.
Second, state-recognized courses should prepare you for the business practices you're legally and ethically expected to adopt, explains American Home Inspector Training (AHIT).
So, where do you begin?
Basic Steps for Becoming a Hawaiian Home Inspector
When learning how to become a home inspector in Hawaiʻi with certification, anticipate the following steps:
Take a state-recognized home inspection course, like through AHIT or ASHI.

Pass the National Home Inspector Exam (

NHIE

) and pay test-taking fees. Note that veterans may be eligible for reimbursement through the GI Bill.

Join a professional home inspection association to network and find mentors in Hawai'i.

ASHI

and the International Association of Certified Home Inspectors (

InterNACHI

) are both popular options.

Either register your independent business as a sole proprietor or LLC, or work for a multi-inspector firm as an employee.
Read our article to find out what to expect in your first year of offering home inspections in Hawaiʻi. We review popular equipment, average revenue, single vs. multi-inspection firms, and other helpful topics for new inspectors.
Without Hawaiʻi home inspector insurance requirements, why does insurance still matter?
We understand that starting a small business comes with its fair share of costs. As such, not having insurance may seem like one less cost to worry about. On the contrary, just because it's optional in states like Hawai'i, doesn't mean insurance is any less important for the home inspectors who work there. In reality, the cost of buying insurance weighs significantly less than the financial, emotional, and time burdens it relieves you of. 
Read our article to see how we debunk common myths home inspectors have about insurance.
Kinds of Insurance
In what circumstances might a Hawaiian home inspector need insurance? Here are some examples:
Equipment Coverage:

Someone steals your drone out of your locked inspection vehicle.

Tail Coverage:

You're retiring and don't want to worry about claims during your first years out of the inspection business.

Workers' Comp:

Your employee slips and falls from a roof during her inspection. She needs x-rays and physical therapy. Read the Hawaii' Disability Compensation Division's FAQ

here

.
Why InspectorPro?
Should a former client file a claim against your home inspection business, an InspectorPro policy equips you with a team of professionals who know your industry's risks inside and out. 
Unlike other insurers, we work exclusively with inspectors. We don't cover any other line of work. For over a decade, we've stepped in to handle and resolve claims, talk to claimants, and take care of everything on the insured inspectors' behalf. 
With a covered claim, the most our inspectors ever have to pay is their deductible. In fact, if you report an incident or complaint before it becomes a claim, we'll help you de-escalate that complaint at no cost to you. Our pre-claims assistance, quality customer service, state-specific pre-inspection agreements, risk management resources, and commitment to the inspection industry are not just a mantra; they're our lifestyle. Read more about our program here.
Have questions?
Interested in learning more about the value of exceeding Hawaiʻi's home inspector insurance requirements (or lack thereof)? Do you have general inquiries about how to become a home inspector in Hawaiʻi? Call to get in touch with a member of the InspectorPro team. We hope we can serve you soon!