How to become a
home inspector in Mississippi
Have you wondered what the Mississippi home inspector requirements are? Maybe you are thinking about starting your own inspection business–if so, we are excited for you! It can be hard, however, to sort through everything that the Mississippi Home Inspector Division requires from you for a Mississippi home inspector license. To help, we've compiled a list so you can get started and become an inspector faster than you could  count to "one Mississippi!"
Before beginning the process, make sure you meet these basic prerequisites:
You must be at least 21 years old.

You must have obtained either a high school diploma, a GED, or the equivalent.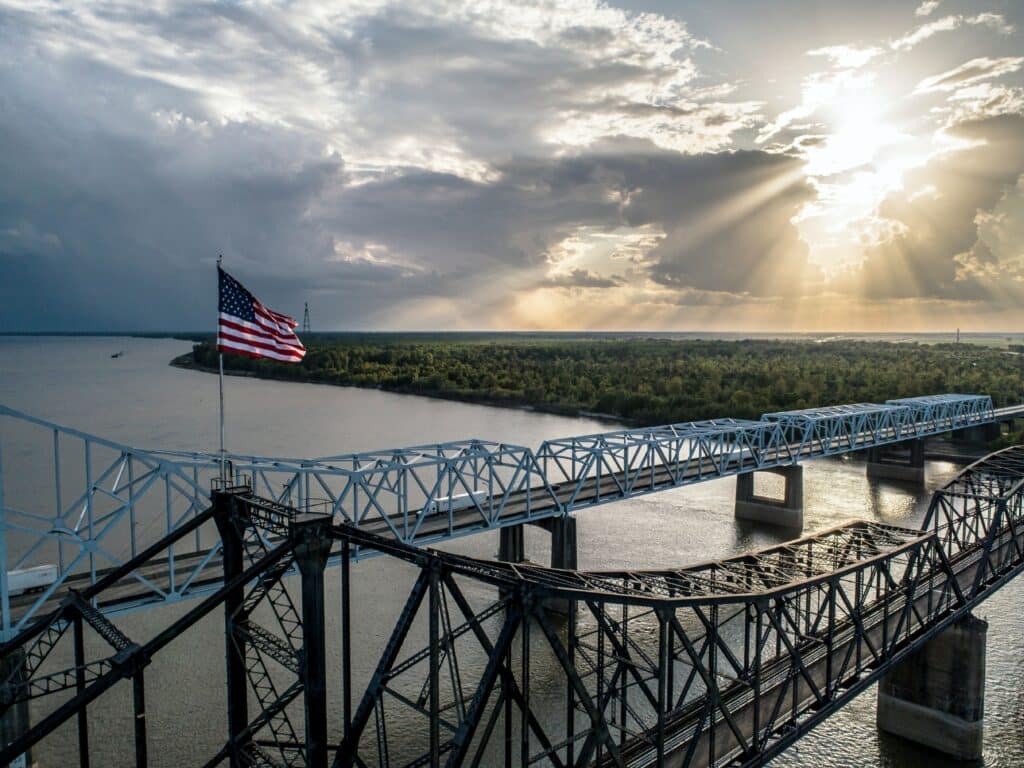 Mississippi Home Inspector Requirements
Thankfully, the steps to obtain a Mississippi home inspector license are relatively simple. Their instructions break down the requirements into just four steps: coursework; examination; background check; and obtaining insurance.
Coursework
Before applying, the Mississippi home inspector requirements state that you must successfully complete 60 hours of pre-licensing coursework for home inspectors. Thankfully, they do not restrict your options, so long as the course is approved by at least one of the following:
Any state home inspector board.

Any home inspector association or group.

The U.S. Department of Education.
Examination
After taking your coursework, the next Mississippi home inspector license requirement is to pass the National Home Inspector Examination (NHIE), a national exam that typically has around 200 questions. The NHIE must be passed within 3 years of applying for a license. There are many study materials on their website, so put on your studying hat! Once you pass, you are required to present verification of your passing score along with your application.
Background Check
All applicants must submit a fingerprint-based background check. You must submit a full set of the fingerprints in a form and manner prescribed by the commission, which shall be forwarded to the Mississippi Department of Public Safety and the Federal Bureau of Investigation Identification Division. Look on the MHID website for the forms and instructions.
Obtaining Insurance
The Mississippi home inspector insurance requirements state that you are required to carry errors and omissions insurance and general liability insurance to be licensed. To become a home inspector in Mississippi, you must carry these coverages in the following limits:
Professional Liability / Errors and Omissions
Limits of $250,000 (per occurrence)/ $250,000 (aggregate) or more.
General Liability / Bodily Injury and Property Damage Liability
Limits of $250,000 (per occurrence)/ $250,000 (aggregate) or more.
To get a quote, apply now.
Renewal
You will need to renew your license every two years. Before filling out the renewal application and paying the renewal fee, ensure that you have completed 20 hours of approved continuing education courses.
Congratulations, Mississippi Home Inspector
We are so excited for you as you begin this journey to become a home inspector in Mississippi! Remember to network with other inspectors and get reliable mentors along the way. And if you ever have questions or concerns about protecting your business, we at InspectorPro are happy to help.