There are lots of things that differentiate us from other home inspection insurance providers. Here are just a few of our customers' favorites:

We know the inspection industry.
Our employees work with home inspectors and only home inspectors. With such a tight focus on the inspection field, our team is better equipped to meet your insurance requirements and answer your questions.
And it's not just our brokers, underwriters, and admins that are committed to home inspectors.
It's our claims team, too. Because our adjusters only handle pre-claims and claims in the inspection industry, they're better able to understand your clients' complaints and how to best handle them. Our claims team's knowledge of the inspection field makes them better able to close claims quickly and cheaply for our insureds.
Click here to learn more about our team.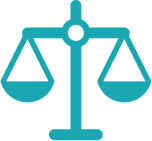 We have the best pre-claims assistance on the market.
Pre-claims assistance is exactly what it sounds like: It's free help responding to unhappy clients in a way that may prevent said clients from making any demands. Since beginning to offer the service in 2016, our team has stifled 85 percent of inspection client complaints before they could turn into claims.
In the open market, help with pre-claims can cost an extra $500 a year or more. And oftentimes, that outside help doesn't give you the same benefits. In fact, addressing a client's complaint with a third party can violate your insurance policy's reporting requirement.
At InspectorPro, there is no need to pay for a separate complaint handling service in addition to your insurance coverage. Our pre-claims assistance comes free with most insurance policies without penalties at renewal. That means that incidents submitted to pre-claims assistance will not result in deductible charges and premium increases so long as the complaint 1) is an incident, not a claim, and 2) doesn't turn into a claim.
Learn more about how pre-claims assistance works and why it's beneficial here.
We advocate for our inspectors.
You don't know the true value of your home inspector insurance until you have to file a claim. And, if you haven't had a claim already, it's likely you will. Over half of home inspectors face at least one claim during their careers. But with us, a claim doesn't have to be the end of your business.
Here at InspectorPro, our thorough and experienced claims handling procedures make sure your claims resolve in your best interest. Our claims adjusters have the professionalism and commitment to advocate for your inspection business, no matter what the covered cause. With our dedicated and knowledgeable team in your corner, you can inspect with more peace of mind.
We reward inspectors for managing their risk.
While not having claims is a reward in and of itself, it would be nice if your insurance provider acknowledged everything you do to prevent claims. So, we do. Here are some of the rewards we give our inspectors who are taking their risk management seriously:
Contract Discounts: As we mentioned earlier "We have state-specific pre-inspection agreements.", we've used our claims defense know-how to create state-specific pre-inspection agreements to protect our home inspectors. We're so confident in our contracts that we award any insured who properly executes them a $1,000 deductible discount on covered claims. Click here to learn more about our pre-inspection agreement best practices.
Diminishing Deductibles: Our diminishing deductible endorsement—also referred to as a reducing, depreciating, or disappearing deductible—rewards you for your consecutive years with us and without claims. For each consecutive policy period that you do not have a claim, your E&O deductible will be reduced by 10 percent subject to a maximum
reduction of 50 percent. And, when combined with your early reporting discount, your potential deductible discount increases from 50 percent off to 75 percent off. Better yet, if you have the contract discount, too, you may pay as little as $0 on your deductible. Learn more here.
Early Reporting Discounts: When you report a claim, the most you will owe your insurance carrier is your deductible. However, there are ways to pay less. You can receive discounts by reporting your claims promptly. Since timing can play a pivotal role in claims handling, we offer early reporting incentives in the form of deductible waiver endorsements of up to 50 percent off to encourage insureds to quickly report potential claims to the insurance company. And, when combined with your diminishing deductible endorsement, your potential deductible discount increases from 50 percent off to 75 percent off. Better yet, if you have the contract discount, too, you may pay as little as $0 on your deductible. Learn more here.
State-specific pre-inspection agreements.
After over 10 years of handling claims against home inspectors, we know a thing or two about which characteristics of a contract offer the best defense. We've used our insight into the most recent claims, case law, and legislation to start creating state-specific pre-inspection agreements so that you can proactively prevent and protect against claims.
These contracts will include the essential provisions—like limitations of liability and arbitration clauses, where applicable—to safeguard your home inspection business.
And because the agreements will be state-specific, you don't have to worry about being out of compliance with any of the rules and regulations in your area.
In fact, we're so confident in these upcoming pre-inspection agreements that we'll be awarding any insured who uses them with a deductible discount.
Click here to learn more about our state-specific pre-inspection agreements.