How to become a
home inspector in Indiana
If you've started researching how to become a home inspector in Indiana, you likely realized that the journey involves a few different hoops. That's because Indiana regulates its home inspectors. It does so by setting specific Indiana home inspector requirements, like acquiring a license, renewing it, and purchasing insurance.
What does this entail? We have your Indiana home inspector guide below.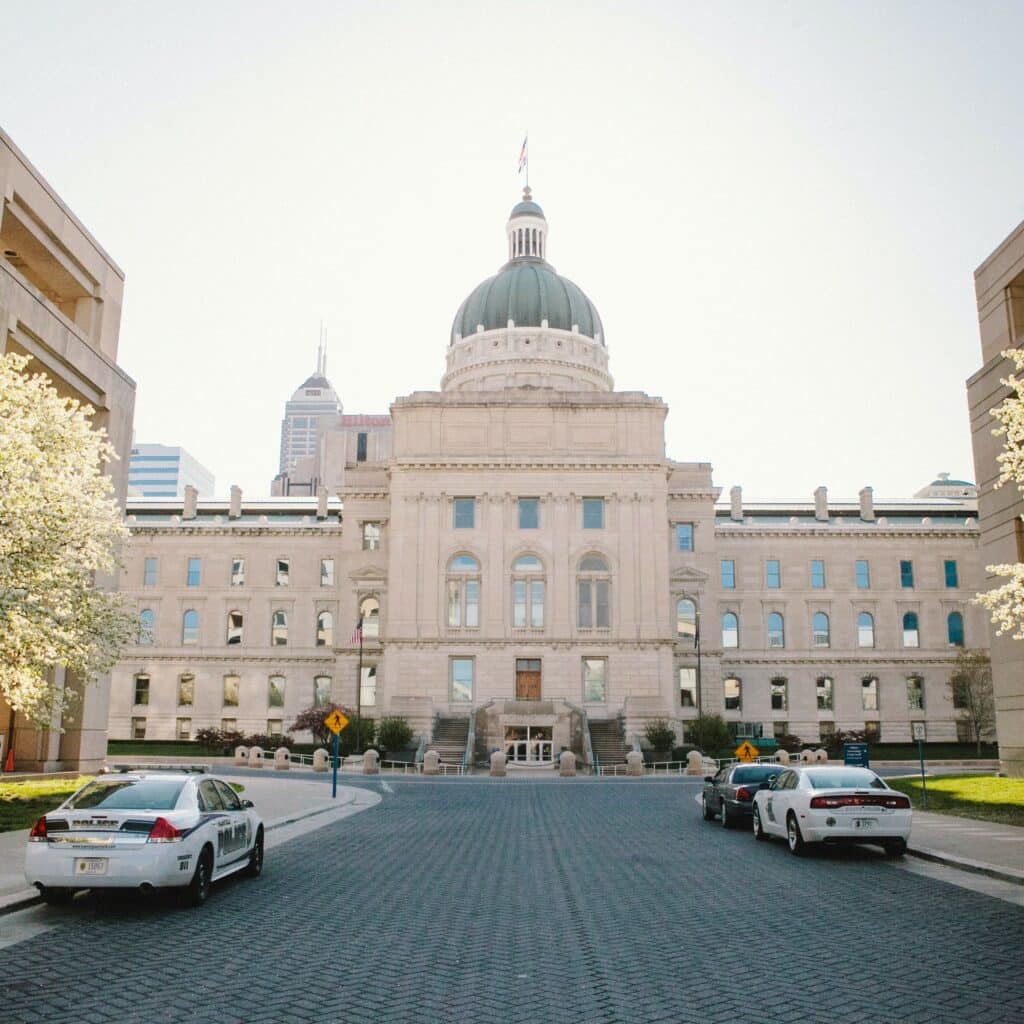 How to Get a Home Inspector License in Indiana
Indiana's home inspector license requirements regulate individuals in this profession. It happens through the Indiana Professional Licensing Agency. Under Indiana law, performing inspections for compensation without a license qualifies as a Class B Infraction. 
Before you can qualify for a license, you must meet the following prerequisites:
Be 18 years of age (or older)

Have a high school diploma or GED

No crime convictions

Take an Indiana-approved home inspection education course. This includes 60 hours of education and 12 hours of practical field training.

Pass Indiana's adopted test, the National Home Inspector Examination (

NHIE

). You'll need to submit a copy of your score report with your application.

Acquire proof of insurance.

Indiana's home inspector insurance requirements

include at least $100,000 in general liability (GL) coverage. You must also list the state as an additional insured. You'll upload a certificate of insurance with your application.

Note: If you choose to offer wood destroying organism inspection services, Indiana expects minimum GL coverage of $300,000 for bodily injury and property damage. Visit the

Office of Indiana State Chemist for Pesticide

to read more.

Pay the application fee.
Visit the Indiana Professional Licensing Agency's instructions to get started. Note that you must submit all required documents and materials within one year of filing your application. Otherwise, your license will be abandoned and you'll need to submit a new one. Read Indiana Codes Title 25. § 20.2-5-2 (3) for more details.
Indiana's CE Hours for Renewal
Once you've acquired your Indiana home inspector license and have connections for learning and growth, prepare yourself for requirements to renew your license. Indiana asks inspectors to renew their licenses every two years. During each renewal period, you must complete 32 hours of CE education. One of the organizations mentioned above may offer resources for this requirement.
Networking for Indiana Home Inspectors
It's one thing to meet your basic Indiana home inspector requirements. But great home inspectors seek to exceed those requirements. This, in part, includes making connections.
Consider joining a professional organization like the American Society of Home Inspectors (ASHI), which has an Indiana-specific chapter, the Indiana Association of Building Officials (IABO), or the International Association of Certified Home Inspectors (InterNACHI). Many such organizations offer pre-licensing courses, such as the ASHI School. 
Furthermore, they offer an avenue for connecting with other home inspectors near you, including scheduled events, discourse regarding industry changes, and completing continuing education (CE) hours, which are needed to renew your license.
Go Beyond Indiana's Home Inspector Insurance Requirements
As we've covered, one crucial investment for meeting Indiana's home inspector requirements is insurance coverage. Indiana expects at least $100,000 in GL insurance, as well as $300,000 for wood destroying organism inspection services. But is that really everything you need?
While crucial for Indiana, GL alone cannot cover the full breadth of protections that the average home inspector needs. By itself, GL only protects you from property damage and bodily injuries that may result from your home inspections. However, some of the most common claims we've seen come from a different scenario: Clients calling into question the quality of your services. This is where errors and omissions (E&O) insurance comes into play.
E&O Insurance: The Crucial, Second Half
Although not yet included in Indiana's home inspector requirements, E&O is a must-have for full claims protection in the home inspection industry. It protects you against claims arising from negligence, breach of contract, and failure to make appropriate recommendations in your reports.
E&O claims happen for a variety of reasons. Sometimes, a home inspector may accidentally leave a defect out of their report. They may make a mistake in how they write their report. Though not ideal, these errors can happen to even the most seasoned of home inspectors. In other circumstances, clients try to pin frivolous accusations against their inspectors. Perhaps they didn't read your pre-inspection agreement. Maybe they misunderstood your standards of practice (SOP). Or, they made a regretful purchase and want you to pay for it. 
Whatever the case may be, no home inspector wants to resolve these conflicts alone. With E&O insurance by your side, you won't have to. In fact, with InspectorPro Insurance, if you report a conflict early, our pre-claims assistance team will help you resolve it for free–before it can turn into a claim.
Ready to learn more? View our comparative E&O and GL article to find out how they're different, and why they're both essential for every home inspection business. Or, click the button below to apply for a free quote. Upon request, we can help you achieve your minimum GL limit of $300,00 for pest inspections.
Workers' Comp
If you decide to expand your business and hire employees in the future, check the Workers' Compensation Board of Indiana's requirements. Click the button below to apply for our workers' comp coverage.
Have questions?
There's always something new to look forward to at InspectorPro Insurance. With more than a decade of experience handling home-inspection-specific claims, our policies are equipped with an ever-growing list of benefits. From our own pre-inspection agreements catered to each state, to our educational risk management resources and discounts, find out what sets InspectorPro apart.
Do you have questions about InspectorPro Insurance? Want to learn more about Indiana's home inspector insurance requirements? Looking for resources about how to become a home inspector in Indiana? A member of our team will be happy to talk.
 Click to get in touch with someone in real time: a real person, no automated systems. We hope to hear from you soon!