How to become a
home inspector in New Hampshire
If you plan to become a home inspector in New Hampshire, you probably have a lot on your plate: buying equipment; learning to inspect and write reports well; setting up your business entity; and, most dauntingly, getting a home inspector license for New Hampshire. With all of the other preparations you have to make, we thought we'd help you out by researching the New Hampshire home inspector requirements for you. Good luck on starting your home inspection journey!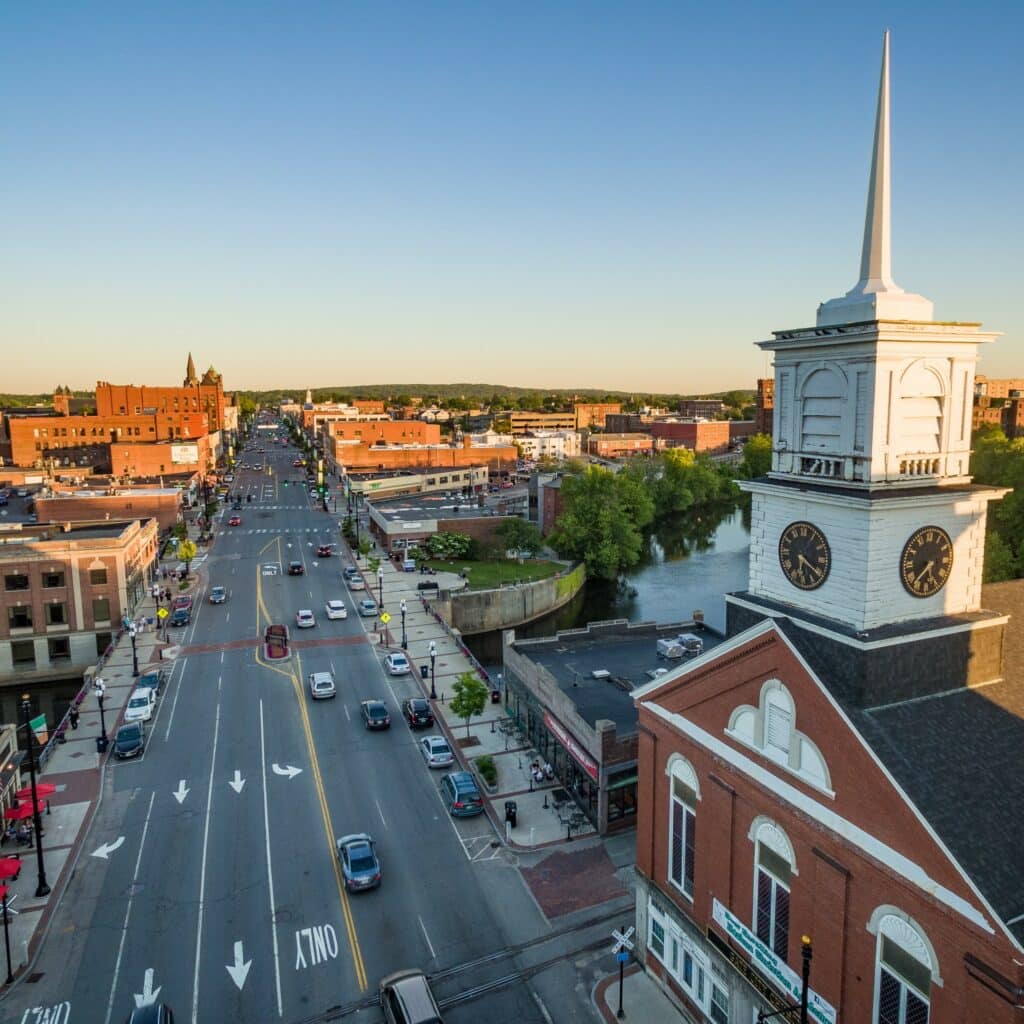 The New Hampshire Home Inspector Requirements
The New Hampshire Board of Home Inspectors is the regulating body for your home inspector license. While we will explain the specific New Hampshire home inspector license requirements in more detail, you can always reach out to them for clarification or further questions, if necessary. The list of requirements are as follows:
A high school diploma, a GED, or the equivalent.

You must be at least 18 years old.

Complete an approved 80-hour course for home inspectors.

Pass a state-approved examination.

Provide a notarized state background check.

Provide proof of liability insurance.
Once you meet these requirements to become a home inspector in New Hampshire, you can mail the License Application, along with the $200 application fee payment and the required forms, to the following address:
Office of Professional Licensure & Certification
7 Eagle Square
Concord, NH 03301
(forms of payment accepted for paper applications: personal check, money order or cashier's check)
But, as mentioned before, you will only want to mail your application once you have the other requirements met. We go into the major requirements in more depth below.
Complete an approved 80-hour course.
While an 80-hour home inspector training course is one of the biggest parts of meeting the New Hampshire home inspector requirements, it serves a much greater purpose than just "ticking off a box" on the list. Regardless of your background, getting training from experienced home inspectors can provide a solid foundation for your business and your skills.This course will teach you about the various systems and parts of a home that you will inspect, as well as report writing, and how to successfully manage the various parts of your business. But make sure that you choose a course from the approved list (linked here), otherwise it will not count towards this requirement.
While being trained look for opportunities to network, create relationships with mentors in your field, and ask as many questions as you can about how to run your home inspection business.
Pass the state exam.
Once you have completed your coursework, the next step to fulfilling the New Hampshire home inspector requirements is to take the state-approved exam. As stated in the License Application, the exam that you must pass should either be the National Home Inspectors Exam (NHIE) or the equivalent. The NHIE is a 200 question exam that covers various parts of home inspections, including aspects specific to your state. If you choose to take another exam, contact the board to see if it meets their standards.
To prepare for this exam, review the materials from your home inspector course, and also consider using study materials from the exam providers themselves. Also, ask other inspectors in your state about what parts of the exam they wish they had studied for more thoroughly. Doing all of this will keep you on track for passing the exam with flying colors!
Obtain a notarized state background check.
As you get closer to submitting your application to become a home inspector in New Hampshire, you will need to submit a notarized criminal record release authorization form (along with a $25 fee) to the New Hampshire Division of State Police. This will help you obtain a criminal background check, which you will submit along with your application. For information on how to obtain this, follow this link.
Obtain liability insurance.
The New Hampshire home inspector insurance requirement is simple to meet, as it only requires proof of "liability insurance." If you are familiar with business insurance for home inspectors, you will know that there are two popular types of insurance referred to as "liability insurance": professional liability, often called errors and omissions (E&O) insurance, and general liability insurance. Since most inspectors already plan to carry both of these types of insurance (which we recommend), and since there are no specific insurance limits listed by the state, you meet the requirement so long as you carry at least one of these two coverages.

To help you fulfill this New Hampshire home inspector requirement, it is important to know what each of these two types of liability insurance cover. General liability covers any property damage or bodily injury to others caused by your inspection. For example, whether you leave a running faucet on and cause water damage, or someone hurts themselves after following you up your ladder (which we do not recommend), you will be covered with general liability.

Errors and omissions (E&O) insurance for home inspectors, protects you when your clients accuse you of missing something during their inspection—or, at the very least, leaving it out of your report. In other words, you're protected when clients accuse you of not doing your job right. If you'd like to learn more about the difference between these coverages, read about the topic on our blog post.
Renewal
Once you have finished the requirements to become a home inspector in New Hampshire, and you have submitted the application, your license will be valid for two years. To renew your license, you will need to fill out the Online Application for Renewal, and provide evidence that you completed 20 hours of continuing education classes. Plan your classes ahead of time so you will be ready as you get closer to the renewal date.
Congratulations on becoming a New Hampshire Home Inspector!
We are so excited for this new journey in your life as a home inspector in New Hampshire! We hope that you will contact us if you ever need help protecting your business–have been protecting inspectors for well over a decade, after all, and we'd love to be on your team, too. InspectorPro is rooting for you!