How to become a
home inspector in Maryland
Maryland is a state of many national firsts: the first printing business, Post Office system, water company, and so much more. With such a historical precedent in place, it's natural that your state would strive for greatness in the quality of its professional standards, too.
To join the inspection industry in this state, you'll need to research and adhere to Maryland's home inspector requirements. That's where we come in! At InspectorPro Insurance, we work exclusively with home inspectors. Familiarizing ourselves with inspectors' risks and insurance needs is our specialty. After doing some research of our own, we're here to connect you with resources to help you become a successful Maryland home inspector. 
Continue on to read about licensing and insurance requirements for home inspectors in Maryland.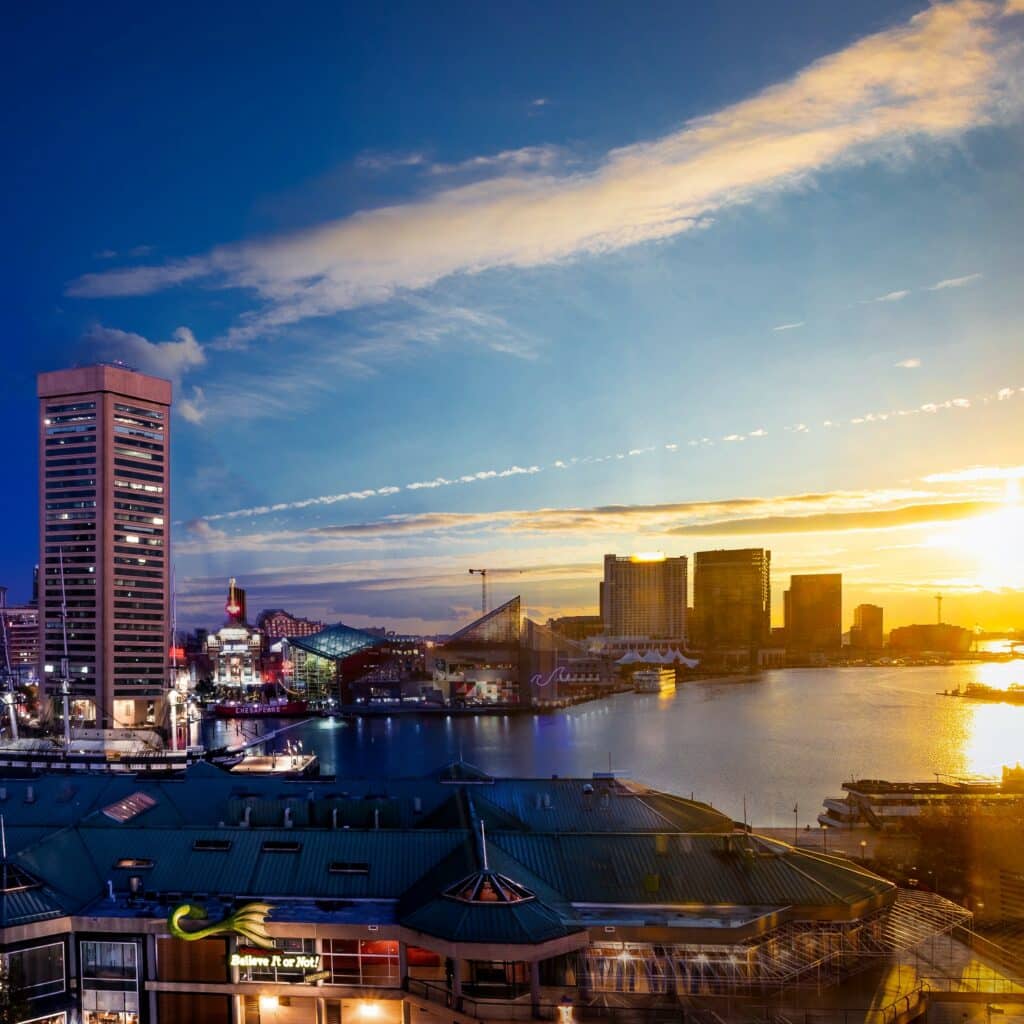 How to Get Your Maryland Home Inspector License
Your state regulates home inspectors through licensing. If you're currently licensed in good standing among a list of approved states, you can apply for a reciprocal license. Otherwise, to start inspecting homes, the Maryland Department of Labor, Licensing & Regulation expects you to:
Have a high school diploma or equivalent.

Submit photocopies of certificates from

approved home inspection education

courses. Note that Maryland does NOT allow distance or online learning for your pre-licensing education. Complete a 72-hour, in-person, classroom course.

Submit a score report proving you've passed the National Home Inspector Examination (

NHIE

).

Pay the application review fee of $50.00.

Fill out and submit your

application

.
Once you've met the Maryland home inspector license requirements, pay $325 to receive your license. You'll also need proof of insurance–specifically, at least $150,000 in general liability (GL) coverage. Next, the Department will issue a license valid for two years.
Renewing Your License
To remain licensed, complete 30 continuing education (CE) hours every two years. Up to 30% of these hours can be online; the rest must be done in-person. 
Pick a provider from Maryland's list of approved educators. View Maryland's renewal page for more information.
Maryland's Home Inspector Insurance Requirements
As stated above,  becoming a Maryland home inspector requires proof of GL coverage for at least $150,000. 
By itself, GL only covers claims from bodily injuries or property damage you may have accidentally caused on an inspection site. For this reason, we suggest going beyond Maryland's home inspector requirements and purchasing errors and omissions (E&O) insurance, too.
E&O claims happen when clients accuse you of negligence, breaching a contract, or failing to make appropriate report recommendations. Frivolous or valid, these claims are unfortunately common throughout the home inspection industry. Whatever you're up against, pairing E&O with GL means you don't have to resolve or pay for these conflicts alone.
At the end of the day, E&O and GL form crucial halves of a highly protective duo. We explore what makes them different and why they're both important for every home inspector. Read more in our article. Or start applying for one or both of these coverages by clicking the button below. 
Workers' Comp
You may want to hire employees and manage a Maryland home inspector firm down the road. Should you pursue this path, review Maryland's workers' compensation guide for employers. You'll need to provide workers' compensation in case of employee illnesses or injuries resulting from the inspection services they perform.
Ready for workers' comp with InspectorPro? We offer free, no-obligation quotes. Follow the link in the button below.
Have questions?
Looking for more information or resources about how to become a home inspector in Maryland? Want to chat about Maryland's home inspector insurance requirements? Curious how InspectorPro Insurance can help you manage your risk? Call to get in touch with one of our licensed brokers. 
InspectorPro has been serving Maryland home inspectors like you for over a decade. We know your industry's unique risks; we're also familiar with the policies and provisions uniquely advantageous to your line of work. You won't find cookie-cutter policies here.
From our own pre-inspection agreements customized to each state, to our educational risk management resources and discounts, find out what sets InspectorPro apart.