How to become a
home inspector in
Wyoming
Congratulations on your decision to become a home inspector in Wyoming! We at InspectorPro are incredibly excited for you, since we know many inspectors who feel fulfilled in this career. With all the preparations you have to make, you might be worrying, "What are the Wyoming home inspector licensing requirements?" Well, don't stress, because Wyoming does not actually require home inspectors to be licensed before they inspect.
With that being said, there are other, non-required steps to become a home inspector in Wyoming that you should absolutely consider for your new business:
Obtain errors and omissions and general liability insurance.

Successfully pass a home inspector training course.

Test your knowledge by passing an exam.

Join a professional association.
Completing these steps can earn you certifications, training, and experience that you can market to your clients as evidence of your skill and ability as a home inspector.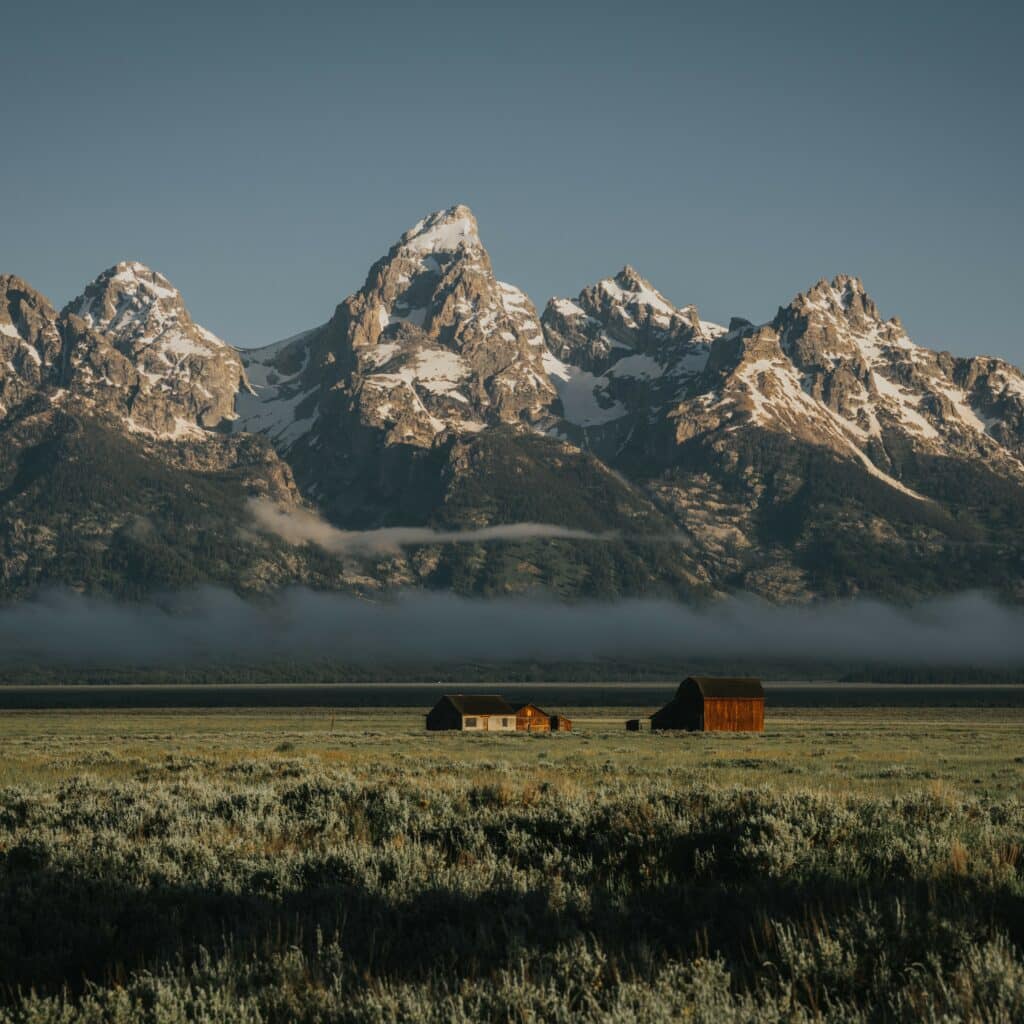 Obtain Insurance.
Just because there are no Wyoming home inspector insurance requirements doesn't mean that you should go without protection for your business. Wyoming home inspectors have just as much to gain from insurance as inspectors in mandatory-licensed states.
The biggest incentive: Investing in coverage saves you big in the long-term–not just in time and money, but also in stress.
Uninsured home inspectors are responsible for resolving and paying for claims on their own. It can be extremely stressful and expensive to deal with a lawsuit, or even just an angry client.
On the flip side, exceeding Wyoming's home inspector requirements by carrying errors and omissions (E&O) and general liability (GL) insurance guarantees you have all the coverage necessary to keep you, your inspection business, and your clients safe. E&O, for example, has your back when clients accuse you of negligence, breach of contract, or improper report recommendations. Meanwhile, GL comes into play if a person suffers bodily harm, or the property gets damaged, as a result of your inspection services. 
These scenarios can–and have–happened to the most seasoned of Wyoming's home inspectors. With a dedicated claims handling team just a phone call or email away, InspectorPro's policies put a plan in place so you can inspect without stress. As such, even if the Wyoming home inspector requirements do not require you to carry insurance, your peace of mind should.
Interested in learning more? Explore the differences between E&O and GL in our article. Or, click the button below to receive a free, no-obligation quote. It'll also put you in touch with one of our licensed brokers, who are ready to answer your Wyoming insurance questions.
Complete a home inspector training course.
If you want to become a home inspector in Wyoming, you need to prioritize your education. This is true whether you have experience in contracting and construction or not. There are many inspection-related skills and topics that are unique, such as how to write reports, how to avoid risk, and what to look for during an inspection.
The easiest way to get educated is through a home inspector training course. There are various course providers for you to choose from, and they will all give you an opportunity to learn, find mentors, network with fellow inspectors, and get valuable experience to start out your home inspector career.
Some popular providers include:
There are many other providers who can help you to become a home inspector in Wyoming that stands out, so do your research and look into what they offer, both for in-class and in-field learning experiences. We particularly recommend field experience courses, as they can help you see multiple home inspections in action.
Join a home inspector association.
While an education course is a great start to your home inspection career from both an educational and networking perspective, that course will end. How will you continue to build a network of relationships and hone your skills? We recommend that you join a home inspector association. There are many available, and they all offer chances to meet and learn as inspectors, as well as certification to increase your marketability. Whether you choose a national association or a local one, you will definitely benefit. Some popular options for national associations include the American Society of Home Inspectors (ASHI) and the International Association of Certified Home Inspectors (InterNACHI).
Pass an exam.
If you are uncertain about whether or not you are prepared to become a home inspector in Wyoming, why don't you test yourself? There are many exams that can both test you, and validate your skills by giving you a certificate. Yes, the certificate is mostly for marketing purposes, but the experience of studying for and passing the test can give you the confidence you need as a new Wyoming home inspector.
The most popular exam for inspectors in the National Home Inspector Exam (NHIE). The exam has around 200 questions designed to test you on home inspector practices, knowledge, report writing, and professional responsibilities. To study, we recommend that you consult with other inspectors who have passed, and review the study material that the NHIE offers.
Have questions?
Can we answer any remaining questions about how to become a home inspector in Wyoming? Do you want to chat about InspectorPro's program? Let us know and we'll connect you with one of our team members. 
In the meantime, we want to welcome you to the exciting and rewarding community of home inspectors. We wish you all the best with your business in Wyoming! Don't hesitate to reach out if there's anything we can do to assist you.