How to become a
home inspector in Michigan
Starting a Michigan home inspector career may seem like a walk in the park. Michigan, after all, does not regulate its home inspectors through licensing, education, or insurance requirements. As you learn the nuts and bolts of how to become a home inspector in Michigan, you may feel a breath of fresh air at the options available to you.
Meanwhile, for others, not having one strict, established path to inspecting homes may have the opposite effect. To set yourself apart from your fellow Michigan home inspectors, where should you begin? Why are education and certification programs still beneficial? Why does your business need insurance, even without any Michigan home inspector insurance requirements?
We answer these questions in our guide.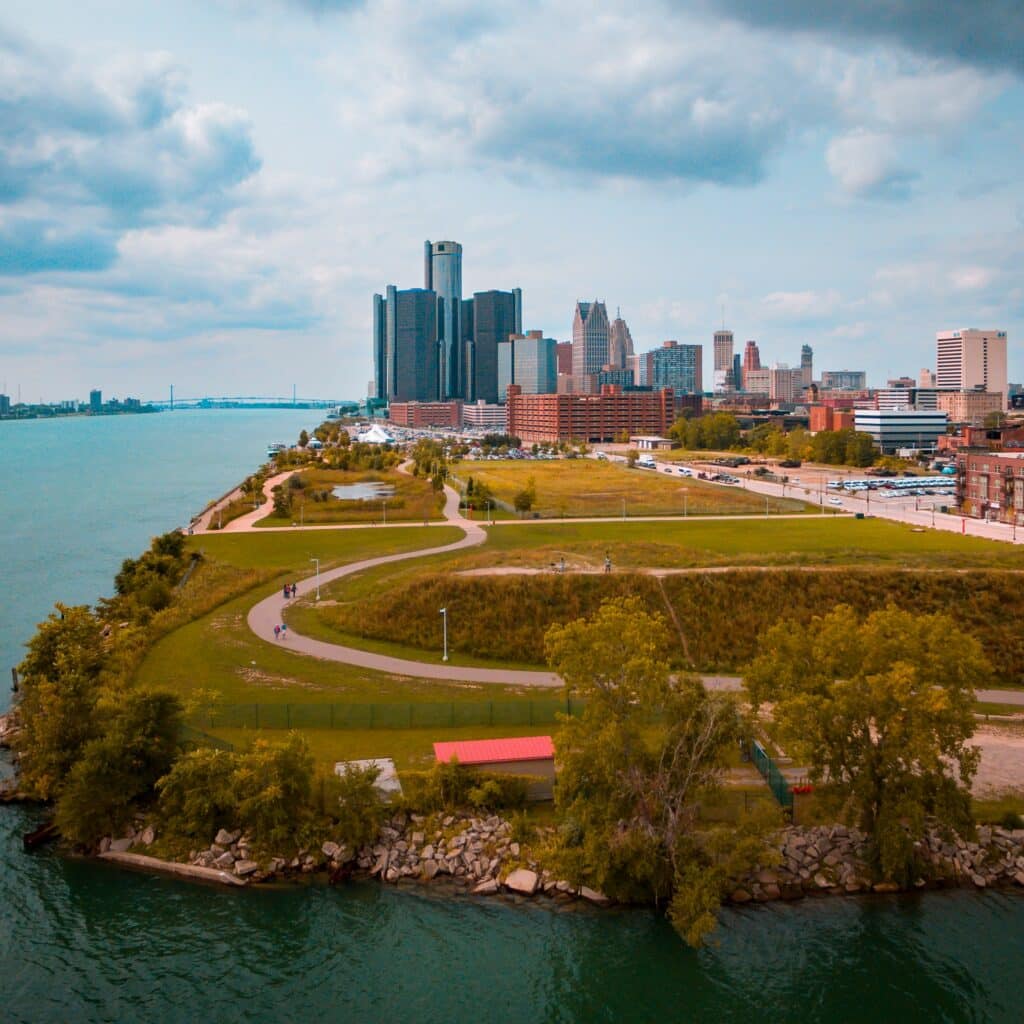 Without licensing requirements, how should I set myself up for success?
Michigan does not issue formal licenses. Still, because homes are an expensive and significant investment, and because many mortgage lenders require a home inspection to protect that purchase, clients often look for inspectors with certificates and professional associations to their names.
By taking educational courses and receiving certifications in a state that doesn't require it, you can more easily distinguish yourself from other inspectors in your region. It gives home buyers, sellers, realtors, and lenders extra confidence in your qualifications. It also shows you're willing and able to go the extra mile for them. Plus, many certification programs are designed to prepare you for real-life challenges, like marketing, writing reports, adhering to standards of practice (SOP), and hands-on inspecting.
Popular Schools
Here are some popular schools for Michigan home inspectors:
The American Society of Home Inspectors' (

ASHI

School)

for Michigan

American Home Inspector Training (AHIT)

for Michigan

. It

promises

training for the "entire home inspection process with a mix of engaging instructor presentations and GoPro video footage of actual inspections."

The International Association of Certified Home Inspectors (

InterNACHI

). InterNACHI's membership includes their certification program, along with CE requirements.
After Schooling: Basic Steps
Once you've studied and become certified, what should you do next? 
Though not mandated under Michigan's home inspector requirements, many choose to:
Pass the National Home Inspector Exam (

NHIE

).

Become a member with an organization like ASHI. ASHI members receive numerous benefits, such as discounted access to conferences like

InspectionWorld

, state chapter events, continuing education (CE), discounted insurance through InspectorPro with the ASHI Advantage, publications like the

ASHI Reporter

, networking, mentorship, certification (requires passing the NHIE), and more.

Purchase insurance. Learn why it matters even without

Michigan home inspector insurance requirements

below.

Register as an independent LLC or sole proprietor. Or get employed with an existing, multi-inspector firm.
Every home inspection business needs coverage: Exceeding Michigan's Home Inspector Insurance Requirements
Michigan home inspectors reap just as many benefits from insurance as those looking to fill their state's requirements. While it may seem like an unnecessary expense now, if you ever need to use it, your insurance policy will take time, stress, and unnecessary expenses off your shoulders.
Our most popular kinds of coverage: E&O and GL.
E&O and GL
Errors and omissions (E&O) and general liability (GL) protect against some of the most common claims home inspectors face. For example, imagine your client proceeds to buy the home you inspected. Later, they find evidence of mold and accuse you of failing to report it. But mold is excluded from your SOP. This would fall under your E&O coverage.
Or imagine your ladder falls during an inspection, causing an expensive lamp to crash and break. If the seller hands you the bill to replace the lamp, your GL would come into play.
Even the most seasoned of Michigan's home inspectors can find themselves in scenarios like these. When you purchase E&O and GL, you're protecting everyone: not just yourself or your business, but also your buyers, sellers, and the properties you're inspecting. According to an InspectorPro survey, this is the #1 reason why inspectors recommend getting both in one policy.
Ready to find out how InspectorPro's E&O and GL insurance can serve you? Learn more about these two coverages and hear what other inspectors have said about them in our article. 
You can also click the button below to get in contact with an InspectorPro team member. We'll provide you with a free, no-obligation quote.
Workers' Comp
As your business grows, you may decide to hire home inspectors and expand your business. In this case, you'll face one Michigan home inspector requirement: workers' compensation. Most employers in Michigan are required to provide benefits to employees who become injured or sick as a result of their job. Get more details about Michigan's laws in their guide to employers and business owners.
Need workers' comp now? Fill out the form through the button below.
Protect Your Equipment
Especially for small business owners, buying home inspection equipment like sewer scopes, drones, and crawl bots can be expensive. You can protect these tools and more with equipment coverage. For items you either own, lease, or rent, equipment coverage reimburses you for the cost of replacing them if they're broken or stolen. 
Explore how this coverage works in our article.
What else can InspectorPro help with, Michigan home inspector?
When you purchase an InspectorPro Insurance policy, you get so much more than cookie-cutter E&O or GL coverage. We offer a custom insurance solution to meet your industry's unique needs. This includes our premier pre-claims assistance program, which provides free help with resolving complaints before they turn into claims. 
Furthermore, we connect inspectors with resources for avoiding claims and reward you for successfully doing so. Just using our house-made, state-specific pre-inspection agreements for your contract, going consecutive years without claims, and reporting claims early can get you significant discounts on your deductible. In the event of a claim, some of our insured home inspectors have paid as little as $0 on their deductibles by combining these discounts.
Plus, we work exclusively with professionals like you. When you need help, we'll connect you to a real team member committed to answering your questions–not a robot, automated system, or call center. Scroll through our Facebook and Google reviews to see what others have said about InspectorPro's licensed broker and renewal teams.
While you're here, can we answer any other questions about how to become a home inspector in Michigan? Let us know! We're always eager to assist however we can.