How to become a
home inspector in Washington, D.C.
While not an official state, Washington, D.C. monumentally encapsulates America's political and cultural histories. As of June 2022, the district boasted a larger population than Wyoming and Vermont. Among these residents live several Washington, D.C. home inspectors.
Are you looking to join these numbers? Continue reading to explore D.C.'s home inspector insurance and license requirements.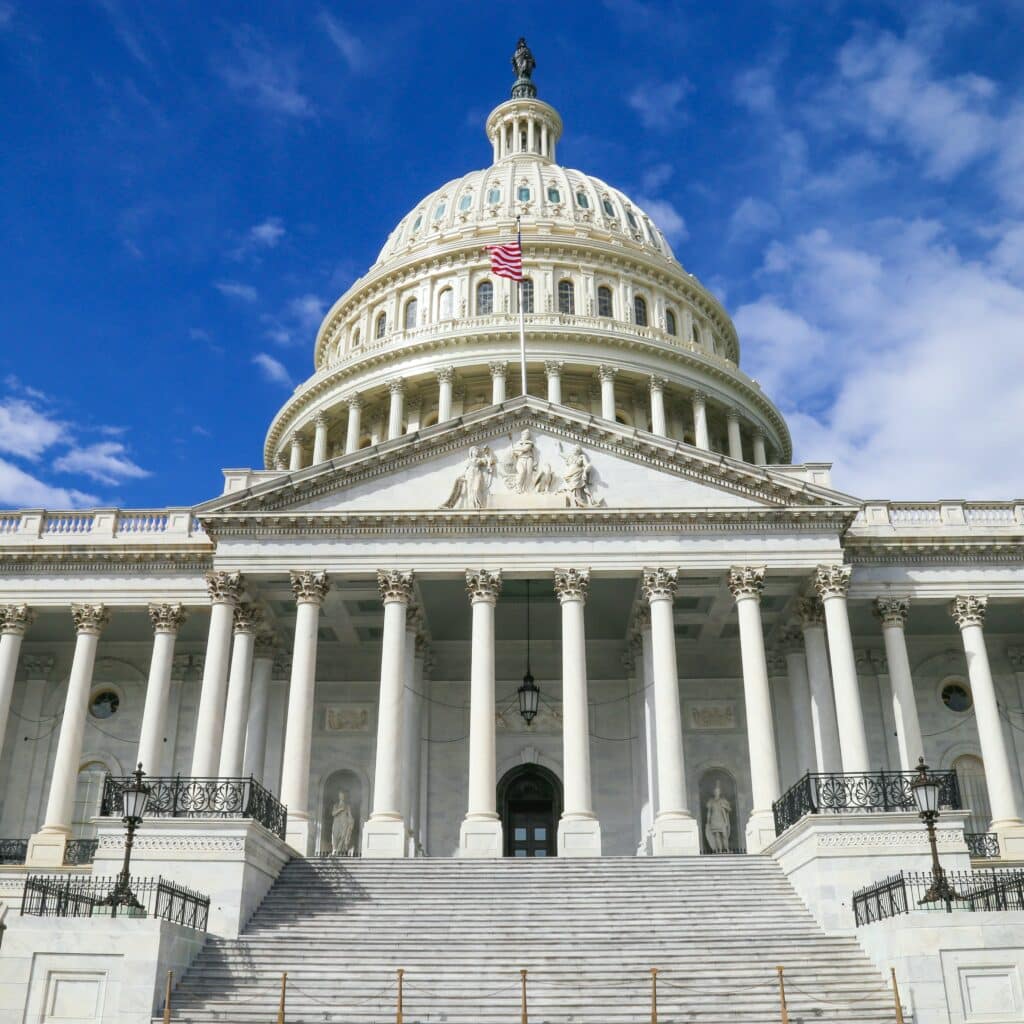 Home Inspectors in Washington, D.C.: Joining a Non-Regulated State
Unlike other regions in the United States, Washington, D.C. does not regulate its home inspectors with licensing requirements. The Department of Consumer and Regulatory Affairs (DCRA) of the District of Columbia maintains very few barriers to entering this industry.
As such, you won't find as much information regarding prerequisites, formal licensing, license renewal, and continuing education (CE) hours. Still, there are many things you can do to prepare yourself for a successful home inspection career–even without official Washington, D.C. home inspector requirements.
Membership
There are many places to begin your inspection journey. One popular option: Join a professional organization specifically for home inspectors, like the American Society of Home Inspectors (ASHI) or the International Association of Certified Home Inspectors (InterNACHI). Many of these organizations offer training programs, certifications, mentor connections, and more. Although joining may entail CE and insurance requirements, resources like the ASHI Advantage Insurance Program can make them more affordable.
Education
Have you considered completing a home inspector certification program? Although Washington, D.C. home inspectors don't need to address D.C. home inspector license requirements, many become certified to stand out among other, uncertified inspectors in their region. 
In a market that doesn't require a license, choosing to become certified will help you stand out as a trained, qualified professional in your field. It shows you aren't afraid to go the extra mile to offer quality services for your clients. Furthermore, education helps ensure you're abiding by legally mandated business practices.
Insurance
You might hear your fellow inspectors say that coverage isn't worth the money if it isn't required. On the contrary, having protections in place will reduce your financial, emotional, and time burdens, should you ever experience a claim. 
How? Insurance means you won't have to face claims alone. And, as you enter this litigious industry, even the most seasoned, trained, and experienced home inspectors receive claims at some point in their careers. Even so, a common claim or complaint never needs to feel career-ending.
Here at InspectorPro, our team does most of the work handling upset home inspection clients and resolving conflicts, so you can prioritize your business. For example, without insurance, home inspectors need to resolve and pay for claim resolutions on their own. On the other hand, with InspectorPro's pre-claims assistance program, we strive to de-escalate unhappy clients before their complaints can become claims–at no cost to you. If you need to pay anything, a covered claim will cost your deductible, at most.
Types of Coverage
What kinds of protections does an InspectorPro policy offer? The two most popular types of coverage are errors and omissions (E&O) and general liability (GL).
Here's how they work. Some claims are completely frivolous, questioning the quality of your inspection performance and reporting. If a client accuses you of failing to report a roof defect, but your report shows the roof was too snowy and icy to walk, E&O coverage would step in for you. Or, if a seller followed you up a ladder on that icy, winter day, slipped, and fell off the ladder, your GL insurance would take care of the seller's injury. Click the button below to complete a free quote for E&O and GL.
Does your long-term business plan include hiring more home inspectors? If so, then the D.C. Office of Workers' Compensation will likely require workers' comp for your employees' on-the-job injuries and illnesses. Use the button below to apply today.
Furthermore, you may decide to purchase equipment to elevate your inspection services. Drones, sewer scopes, and other such equipment can be pricey for small business owners. If dropped or stolen, our equipment coverage protects your investments so you can get back to work sooner. 
Finally, if you leave the industry or retire down the road, tail coverage can watch your back against claims for years to come. 
Learn More
Curious about what else an InspectorPro policy can do for you? Have any other questions about how to become a home inspector in Washington, D.C.? Interested how exceeding Washington, D.C.'s home inspector requirements can keep you ahead of future claims? Get in touch with one of our team members for real-time answers and resources.
To read about our program and what sets us apart from other insurance providers, visit our About page. Or see how we address and debunk common home inspection insurance myths in our article. With first-rate coverage, quality customer service, risk management tools, and a team dedicated to serving the home inspection industry, we have everything you need to inspect with peace of mind.