Military veteran finds joy in educating home buyers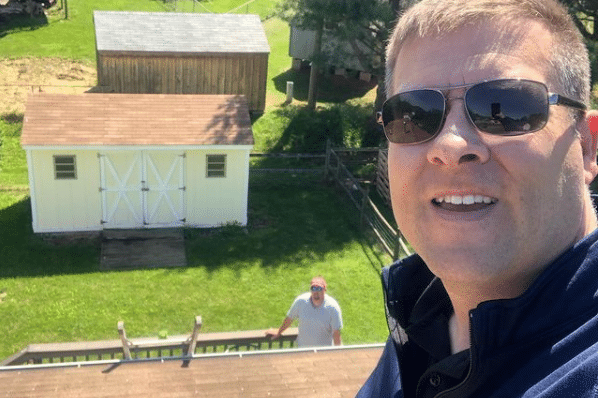 Welcome to our first home inspector profile. In our new series of profiles, we take a closer look at individual inspectors making an impact on the inspection industry.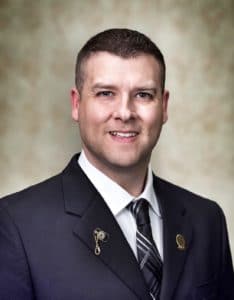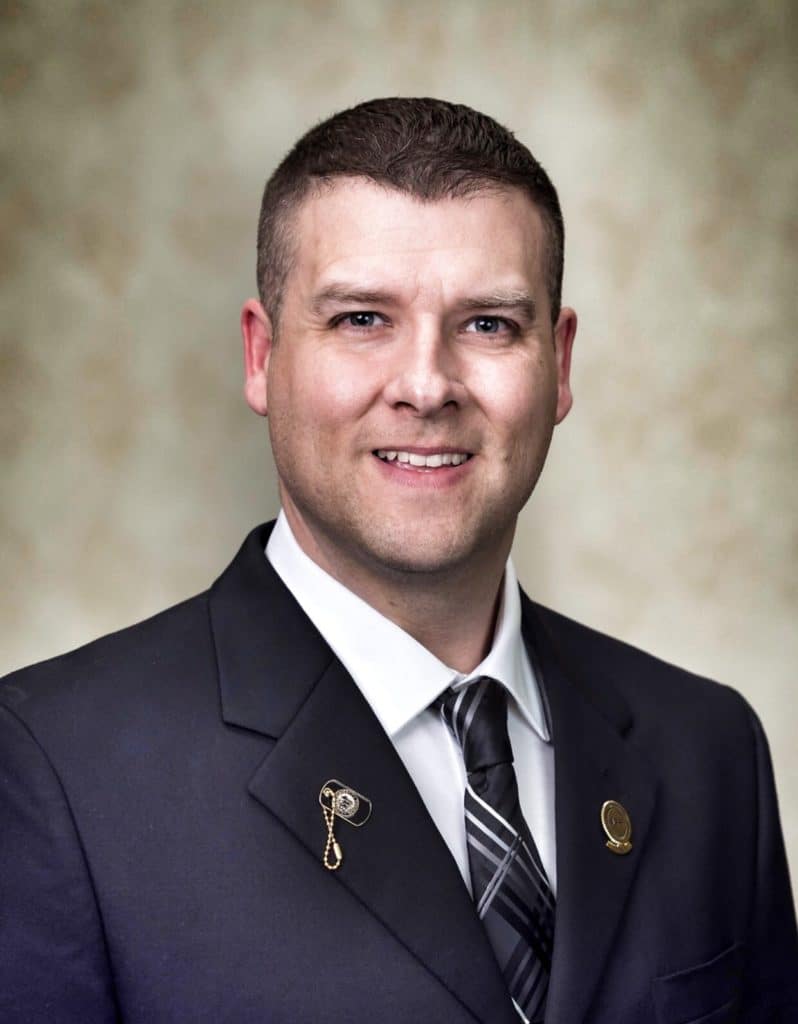 For military veteran Bronson Anderson, it was difficult to transition from military service to the private world. A former infantryman in Iraq, there were not many ways in which he could apply his training back home in Virginia. That's when his father, a home inspector, made Anderson an offer he couldn't refuse: payment to ride along during jobs and see if home inspections were the right career for him.
It took Anderson just a month to fall in love with property inspections. Anderson liked educating home buyers so that they were better equipped to make their purchases. Now, 18 years later, Anderson continues to enjoy passing knowledge to his inspection clients to help them better understand their future homes through his business Inspector Homes, Inc.
In this article, we take a look at how Anderson has developed a successful home inspection business through communication, community, and branding.
The human connection
For Anderson, communication is fundamental to serving clients and managing risk. According to Anderson, it's important to know your client before you deliver information regarding your inspection findings. Knowing your client allows you to better convey inspection details in a way the client can understand.
When he first arrives to a job site, Anderson begins to size his clients up by asking what he describes as "small questions."
"When you're dating somebody for the first time, you ask small questions to try to get to know them: 'What do you do for a living?' 'Do you have any kids?'" Anderson said. "Once I get to know them and I open that door of trust a little bit, we can communicate."
Depending on the client's background, Anderson will cater his responses to their needs. A first-time home buyer may require more time and attention to explain findings. Alternatively, a client with a construction background may be more apt to understand technical jargon.
"I'm giving the same information to them, but how I'm delivering that information changes," Anderson explained.
According to Anderson, it's not just communicating in person that matters. Written communication, particularly in inspection reports, makes a substantial impact to how clients understand home inspections.
"Your inspection isn't what comes out of your mouth; it's what goes into your report," Bronson said.
For those to whom communication does not come naturally, Bronson suggests using your personal life to hone the skill.
"If you're not good with people, become good with people. Practice on your wife or significant other. Practice on your family and friends," Anderson said.
Such practice, Bronson explained, will help home inspectors better perform and enjoy their jobs.
Finding mentors
Anderson's love of meeting new people extends beyond his home inspection clients to other industry professionals. Shortly after he became a home inspector, Anderson joined the American Society of Home Inspectors (ASHI) and joined a local chapter. Through the chapter's educational and networking opportunities, Anderson has developed key relationships that have aided his business' growth.
"I wouldn't be where I am today with a successful business if it wasn't for my local ASHI chapter," Anderson said.
When he was starting out, Anderson would call a more experienced member of his chapter three to four times a month to ask questions about specific defects, properties, and inspection practices. This inspector's mentorship continues to aid Anderson as he continues his inspection career.
Anderson recommends that all home inspectors find mentors within the inspection industry off of whom they can bounce ideas. While he has loved seeking guidance from inspectors that have been in the business a long time, Anderson also suggests creating relationships with younger, newer inspectors. Having a different perspective—and being a mentor yourself—can lead you to new and exciting ways to improve your business.
Creating a brand
In addition to his ASHI local chapter, Anderson attributes his business' success to his carefully cultivated brand. (In marketing, a brand is more than your business' name or logo. It's what comes to the public's mind when they hear your business' name or see its logo.) With a brand characterized by respect and professionalism, Anderson aims to differentiate himself from other inspection businesses.
"When we step onto the job site, we're selling ourselves," Anderson said.
Anderson's sale begins with how he presents himself. Rain or shine, Anderson is always clean-shaven and wearing khakis and a polo shirt. Upon entering the property, Anderson places an ASHI mat at the front door, upon which he removes his shoes and replaces them with indoor-only slippers. He photographs the thermostat to make sure he sets it at the same temperature when he departs.
Before climbing his ladder to enter the attic, he places fabric underneath the feet to prevent scratching. And if any insulation falls from the attic during the inspection, Anderson has a vacuum on hand to clean it up.
When finished, Anderson leaves his business card and a rack card, which thanks the home owner for accommodating him. The rack card also invites the owner to call if they find anything out of place, broken, or damaged.
"My goal is to leave the house the exact same way it was when the sellers presented it to me," Anderson said.
It's Anderson's consistency and process that attract clients and referrals to his business.
Championing the industry
While he did not grow up dreaming of being a home inspector like his father, Anderson enjoys being a part of the industry.
"I'm a people-person. I love to have conversations with people, but I also love to teach people. Being a home inspector really incorporates both of those aspects," Anderson said.
Anderson is excited to continue his career in the home inspection industry and to see how it evolves in the coming years.
Have a home inspector you'd recommend for our home inspector profile series? Let us know! Email our marketing team with the name of the inspector, their contact information, and how their story could inspire others.
Related Posts