Ray Kline:

The Home Inspection Guru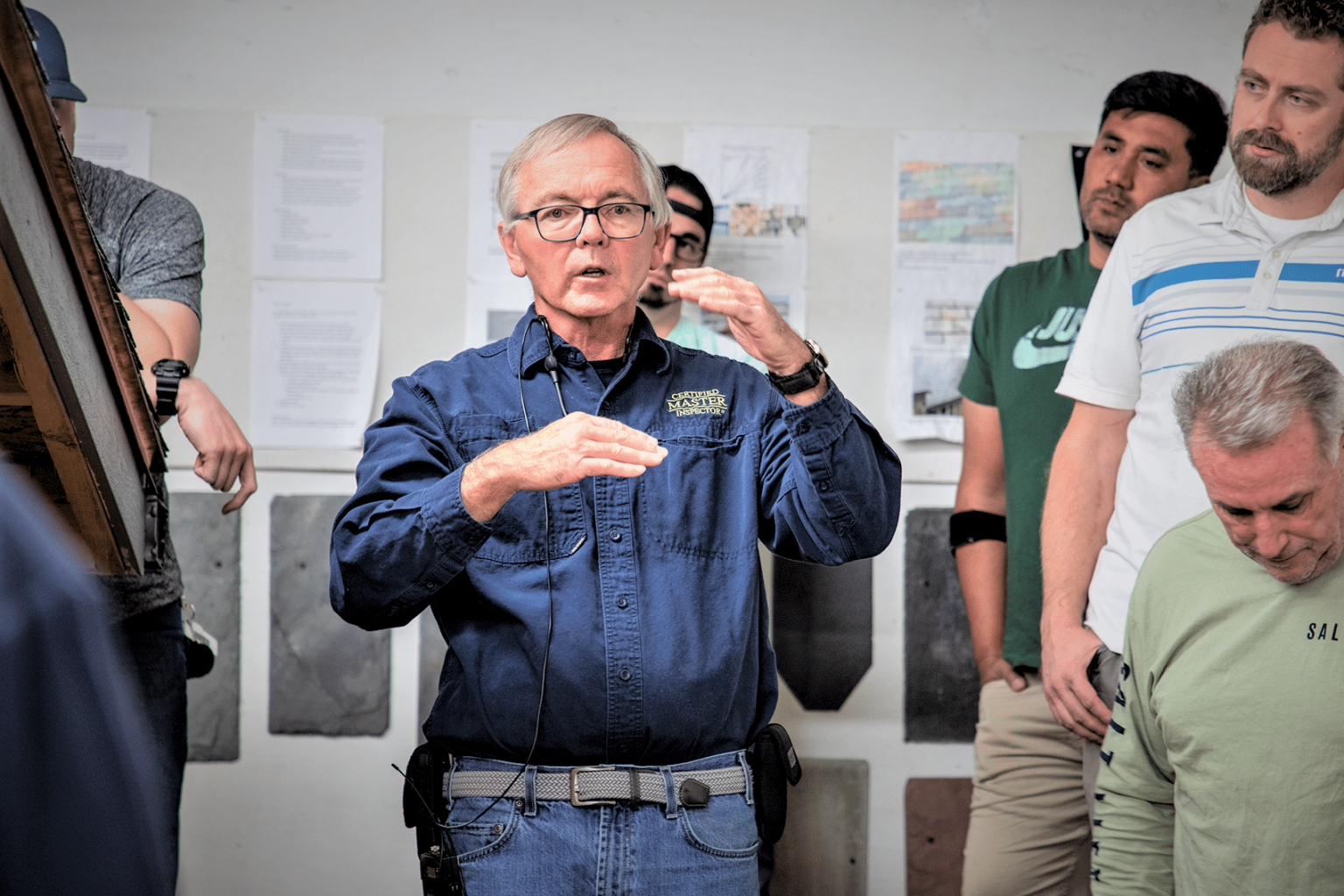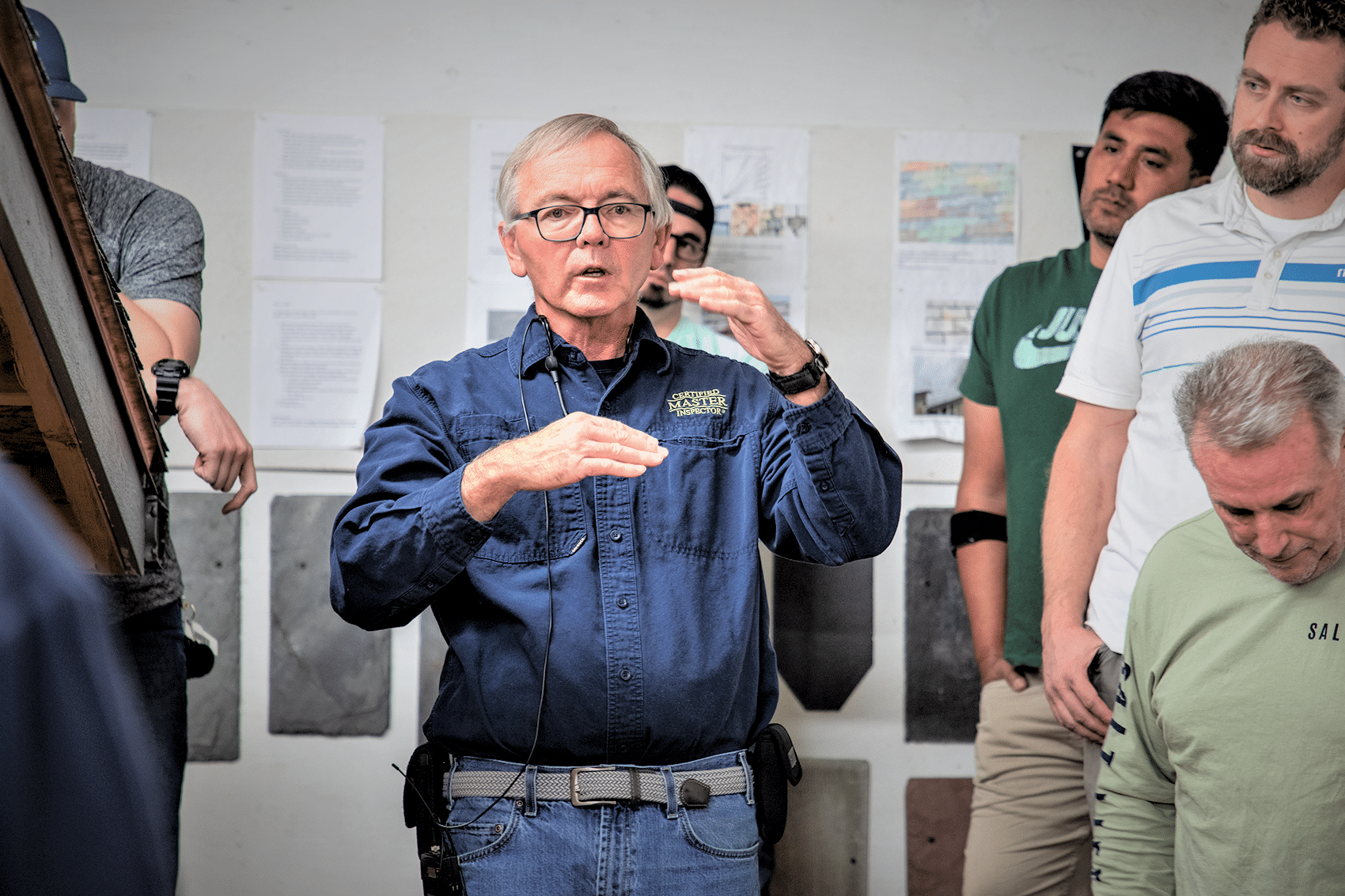 In our Inspector Spotlight series, we take a closer look at individual inspectors making an impact on the inspection industry.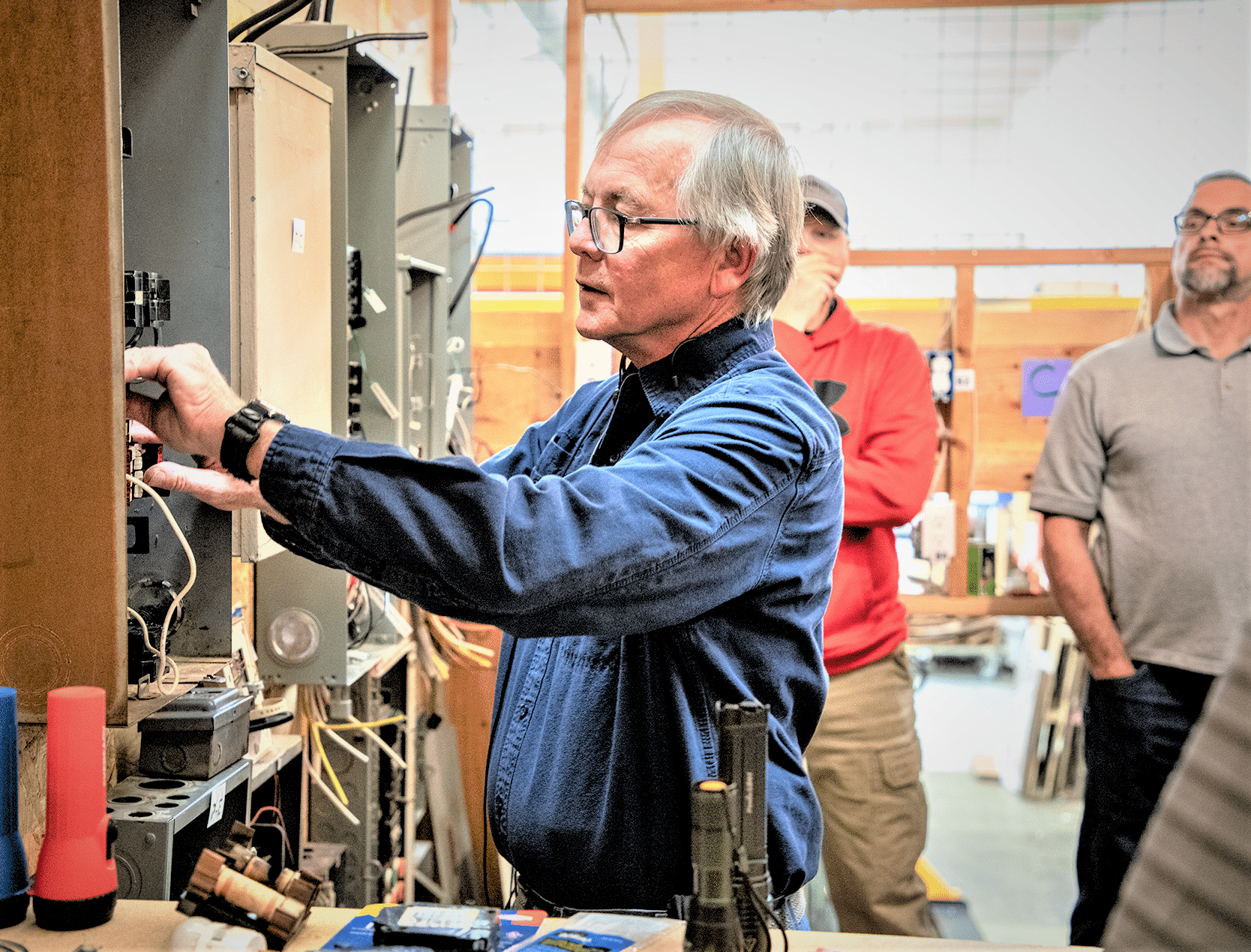 In the home inspection industry, the name "Ray Kline" has become synonymous with continuing education. However, his experiences and example extend beyond that. We interviewed Kline to shed light on his background as a home inspector and share his advice for fellow inspectors of all levels.
Kline's Beginnings
Like many inspectors in the industry, Kline started his career in the trades. Kline became an electrician in 1973. From there, he worked his way through an apprenticeship, got licensed as a journeyman electrician, and eventually became a Colorado Certified Master Electrician. In fact, he had his own electrical contracting business.
Unfortunately, with the economic downturn of 2010, Kline had to close his business and look for other means of employment. Because he had a deep interest in construction and already had plenty of electrical experience, Kline was soon led to the home inspection industry.
"At that point, I didn't want to go back into electrical work," Kline said. "I decided to look [for a job] where I could utilize my experience."
Flexibility, independence, and low overhead drew Kline to home inspecting. Most importantly, he wanted to help people. He saw an opportunity to inform clients about possible dangers and keep them safe. So, in 2011, Kline started his home inspection business All Phase Inspections.
Lifelong Learning
Because of his open-minded approach to learning, Kline's transition to becoming a home inspector was smooth and painless.
"Electrically-speaking, I was comfortable right away inspecting," Kline said. "And I learned so much [about] the trades and construction industry that I was ready to go practically from the beginning."
Over the years, Kline had obtained a vast amount of knowledge. He had made a point to be observant and thorough, picking up on aspects that would later serve him as a home inspector.
Indeed, his desire to learn and improve has been a guide for his entire inspecting career. In fact, it inspired him to become an instructor for The InterNACHI School in Boulder, Colorado with the International Association of Certified Home Inspectors (InterNACHI).
"I felt like I could really share my experiences with [students] and provide them with good information that they're going to need," Kline said. "It was an opportunity to get in front of new people that want to start [in] the home inspection business."
In the courses he teaches, Kline makes it a goal to transfer his affinity for learning to his pupils.
"Keep improving yourself," he says to his students. "Keep adding to your knowledge, your education, your ability to connect with people."
Valuing Relationships
No matter the relationship, Kline has built his service and success on valuing everyone he encounters.
For example, Kline goes into every inspection with the goal of establishing rapport with his clients.
"It's a people business," he said. "We really serve a great purpose trying to protect the buyer."
Kline also prioritizes relationships in the classroom. In fact, it is a staple in his teaching style.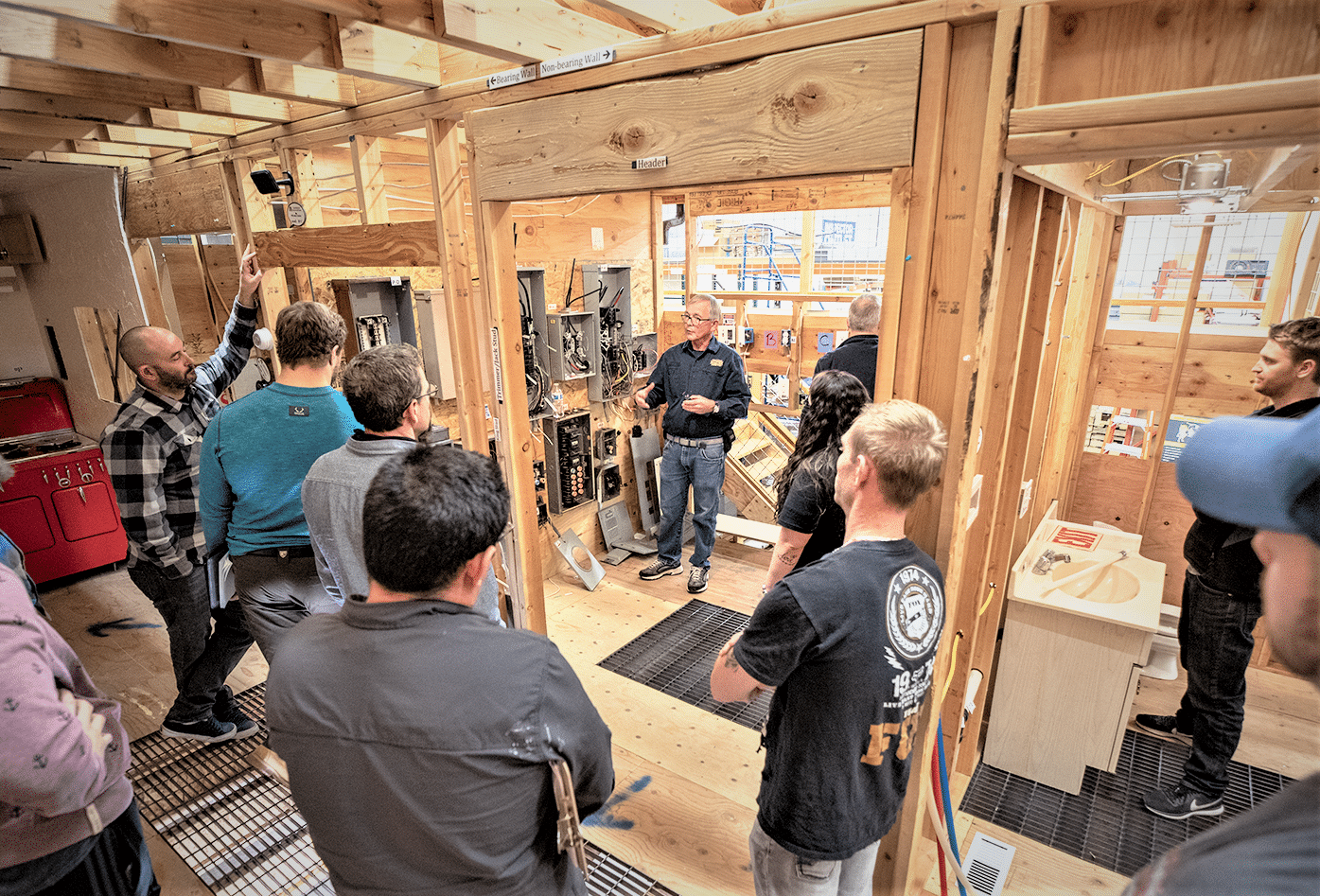 "I'm not afraid to really help students that are struggling," Kline said. "I teach in a [way that's] very comforting and allows them to learn easier."
Nick Gromicko, Founder of InterNACHI, asserts that Kline's personal approach to teaching makes him an invaluable member of InterNACHI's Education Team.
"In addition to being a first-rate home inspector with many years of experience, Ray's engaging teaching style is critical to helping student-inspectors succeed in our hands-on House of Horrors classes," Gromicko said. "His real-world experience, coupled with his ability to build genuine rapport, makes training memorable."
Similarly, the importance of relationships was built into the way Kline grew his business as a home inspector. From the beginning, he went out of his way to make genuine relationships with realtors.
"I've built my business mainly with grassroots work," Kline said. "I [visited] real estate offices, [knocked] on doors, [and went] to the Board of Realtors meetings. I [get to] talk to people and make connections."
Although this approach took patience to produce results, Kline was eventually able to bring in quality and consistent referrals.
Setting Himself Apart
Kline also ascribes much of his success to his efforts in setting himself apart to realtors and evolving with the industry.
To strengthen relationships with agents and stand out from competitors, Kline gives personalized presentations at real estate agencies.
"I choose different subjects, like mold inspecting, radon testing, sewer scopes—subjects that are interesting to the agents," he said. "That gets me in front of them. It allows me to explain to them the importance of those [services]."
To see which subjects agents are interested in, Kline contacts their offices and asks. And, if they don't have a preference, Kline, like the innovative home inspector that he is, has a solution.
"I like to do a presentation on a service that I'm just starting to offer," Kline said. "I try to find different methods of inspecting that are unique and up-an-coming [in the industry]."
Kline gives the example of using a drone for roof inspections. He is constantly looking for ways he can evolve with the industry.
"Open your mind up to new technologies, new methods of inspecting," he said. "That's extremely important."
Kline Leading by Example
Kline's influence on the home inspection industry cannot be understated. His willingness to evolve, get to know people, and learn has created a career beyond profits; it is full of meaning and possibility. Through his example, countless students have started successful careers and realized their potential.
"I will take any class that I see [Kline] teaching," said one student. "[His] ability to explain how [systems] function is exactly what I was looking for."
"Of all the courses I took, [Kline's course] was by far the best," said another student. "It was well prepared, well presented, and worth the time."
In summary, Kline's love for the home inspection industry and the people in it are reflected in this appeal:
"I would like to invite people to reach out to me. I'm always trying to improve myself, and we should share information and knowledge."
If you'd like to take Kline up on his offer, you can contact him by email at allphaseinspect@frii.com or by phone at (970) 744-1116.
Have a home inspector you'd like to recommend for our home inspector profile series? Let us know! Email us with the name of the inspector, their contact information, and how their story could inspire others.
Related Posts