Home inspections are a right:

Inspectors advocate for consumers.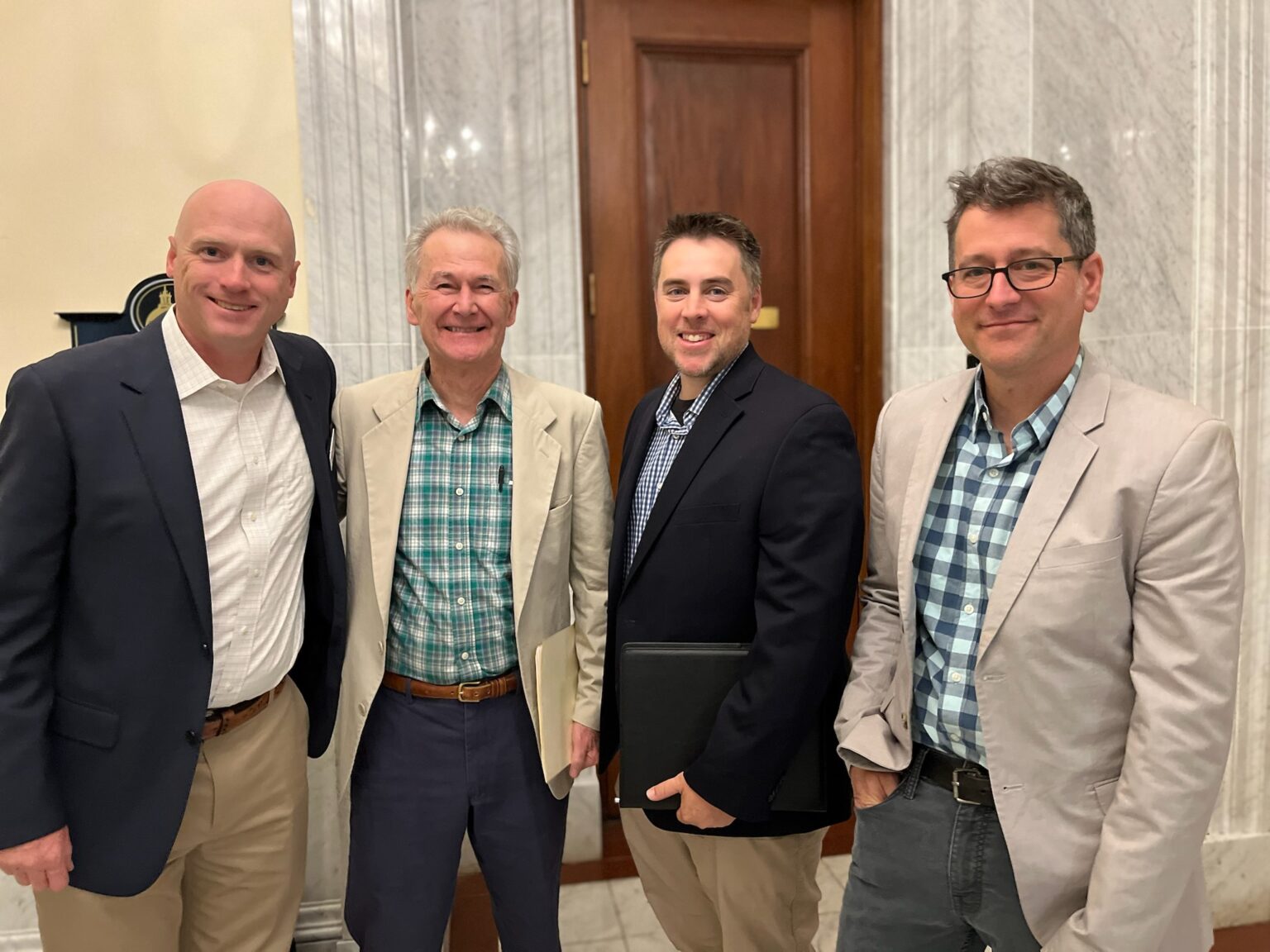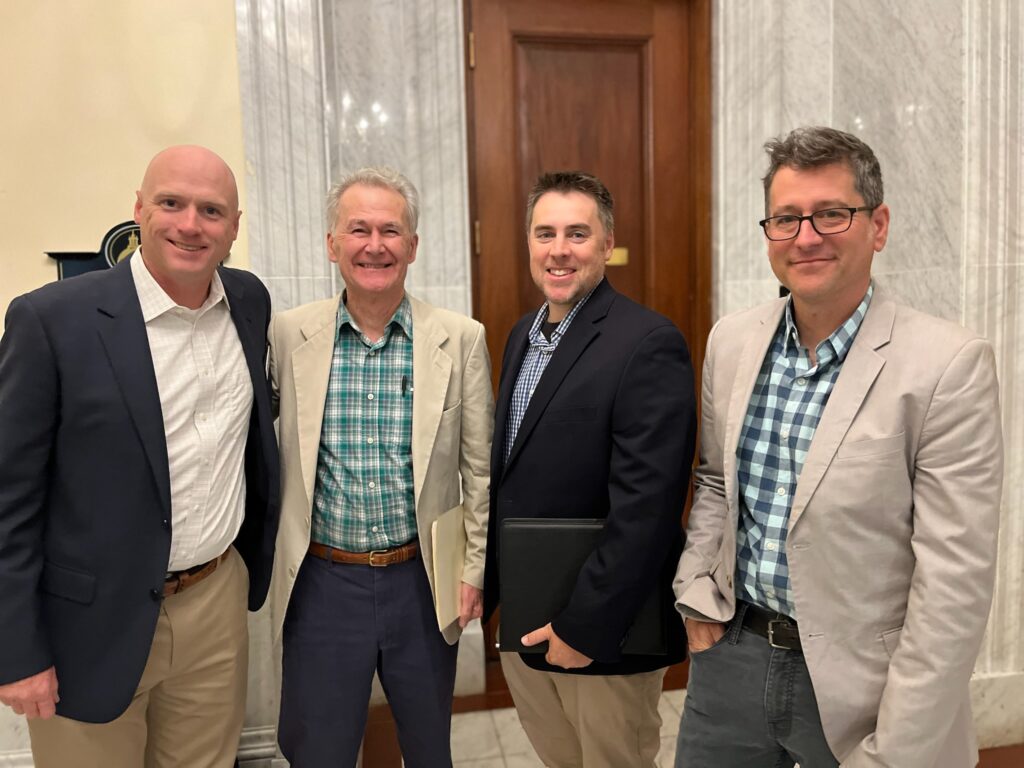 In our Inspector Spotlight series, we take a closer look at individual inspectors making an impact on the inspection industry.
For many years, home inspectors and buyers have combated the same problem: the pressure to waive inspections.
This trend of buyers skipping home inspections is nationwide. But it appears most often in regions with high real estate demand and low inventory. Homes sell fast, sometimes for hundreds of thousands of dollars over the asking price, and sometimes sight unseen. Buyers, in turn, look for ways to compete in stressful, fast-paced bidding wars. Real estate agents say they won't stand a chance if they submit offers with a home inspection contingency.
What's a buyer to do? You've guessed it: They waive the inspection. As a result, they've not only bought the home over budget. They're now also strapped with a laundry list of expensive repairs they didn't expect to find and possibly can't afford.
It's a remorseful and frustrating pattern. In Massachusetts, home inspectors had grown weary waiting for it to end. They've had enough, and they're doing something about it.
Following months of collaboration together, members of the American Society of Home Inspectors' (ASHI's) New England chapter drafted and promoted a new House and Senate bill designed to protect consumers' rights to a home inspection. We interviewed three of the inspectors behind the bill to learn more.
How It Works
Right now, when Massachusetts buyers submit an offer and want to waive the home inspection contingency, they check off a box indicating they do not want an inspection, explains Morgan Cohen of MKC Associates. This choice is visible to the seller, who may view that offer more favorably than those with the home inspection contingency.
Alternatively, the bill proposes removing the box from the offer so the seller won't know who's keeping the home inspection contingency and who's waiving it. This means offers could no longer use the contingency as a bargaining chip in their negotiations, writes Jason Law of Boston 25 News.
Many of the Massachusetts home inspectors involved in promoting the bill wanted a way to protect consumers without mandating their services, explains John Gallagher of Clark Hill Inspections. As such, this bill wouldn't change the state's current home inspection laws or licensing, nor would it make inspections a state requirement. If these inspectors can advocate for home inspections as a crucial, public good—rather than taking away the buyers' choice to have or skip an inspection—they hope buyers will also have more protection and incentive to make informed purchases.
"[The bill has] really no notable effect on the price, on the amount of transactions, or the market as a whole. It's part of just protecting people," Gallagher said. "I've heard stories from realtors of houses being listed at a price, going $150,000, $200,000, $300,000 over asking [and without home inspections]—not because these are underpriced, but because the market was so competitive that [buyers] felt there's no other way they could make an offer that would be considered unless they waived that last protection that they had."
How It Started
Drafting the bill has been a true labor of love. Massachusetts home inspectors, including several members of the ASHI New England chapter, have been happy to pitch in their time and efforts and to bring this vision to life.
It started in 2022, when Michael Atwell of J. May Home Inspections called a fellow chapter member to discuss the ever-popular waiving of the home inspection contingency. He knew the trend was taking advantage of buyers, and he was ready to intervene.
"I just thought this was very, very cruel what was happening to buyers," Atwell recounts. "When the state [of Massachusetts] came up with the idea of licensing us, it was a consumer protection idea. And so now, people weren't even getting the protections that the state put into law 20 years ago. I thought, 'Gee, they're not even getting the minimum state standard here, and that's not right.'"
Atwell began working with a lawyer to start drafting a potential new law. They needed a website, a separate corporation, a hired lobbyist, and several revisions until everyone agreed what the bill should look like, he said. At the same time, other ASHI New England members helped talk to realtors, legislators, attorneys, and more inspectors. Their collaborative efforts allowed them to reach a consensus on the best way to protect home buyers in Massachusetts, Gallagher explained.
A Chance to Educate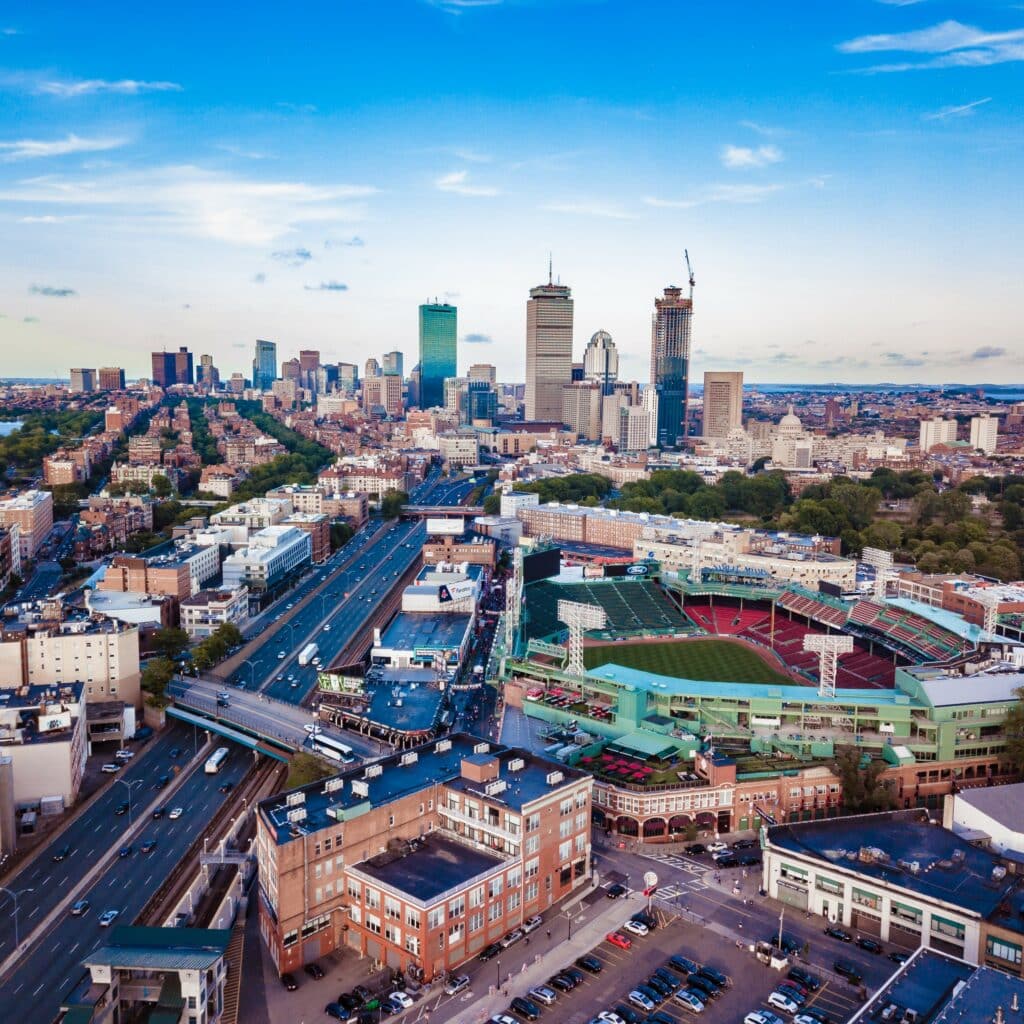 After asking others in the Massachusetts real estate circle, these inspectors discovered just how often buyers were skipping home inspections.
"Talking to different realtors, 70 percent of offers don't have inspection contingencies. I had a real estate closing attorney say that, in a six-month period, he did 50 closings and two of them had inspections," Gallagher said. "That's crazy, and ultimately, it's unfair."
Creating the bill has also given inspectors an opportunity to educate and advocate for consumers' actual rights to an inspection—not just their rights to ask for an inspection, Cohen clarifies.
"People here will say, 'We know that home inspectors have licensure and there's regulations and all this stuff. Don't you already have the right to a home inspection?'" Cohen said. "I think it was Mike Atwell [who] said, 'No, you don't have a right to a home inspection currently in Massachusetts. You have the right to ask for one.' … But it becomes meaningless because there's 20 or 30 offers behind you or in front of you that have waived the [home] inspection contingency. You're not going to get it. That's the main difference here. You have a real right to a home inspection if this [bill] passes—when this passes."
"I think the work is really educating people," Gallagher said. "Because I do feel that some default to be like, 'Oh, you're making inspections mandatory.' That's certainly not the case. There's nothing mandatory about it. We're [solidifying] a right to a person to protect themselves through normal due diligence."
Responses to Change
Public response to the bill has been positive overall. In Law's aforementioned Boston 25 News article, Sen. Michael Moore, who sponsored the bill, referred to it as "common sense" legislation and said he hadn't encountered opposition.
From the feedback Cohen heard, most people were simply surprised that such a law didn't exist yet. Others are less receptive to the change, Gallagher says.
"I think it's generally been well received. But there are certainly people that don't like change and are going to resist it," he said.
Atwell says he's received pushback from a few individual agents. It goes to show that, while some realtors have their eyes on the sale, many openly commend home inspections as a crucial protection for buyers.
"I know somebody who was in line to get into an open house, and the listing agent came to the door and said, 'Any offers with home inspection contingencies won't be considered,'" Atwell relates. "One [agent] told me, 'Why would I want an inspection if it gets in the way of my deal?' He just told me that right to my face."
"But I'm saying they're not all like that," he continues. "I inspected a house for a woman who turned out to be a real estate agent. And she said, 'I won't work with anyone unless they're going to get a home inspection. I've been doing this for 20 years, and I have to sleep at night. I know what turns up at a home inspection.'"
How It's Going
At the time of writing, Gallagher, Atwell, Cohen, and Jameson Malgeri of Another Level Home Inspection had recently spoken in front of the Senate Committee of Consumer Protection to advocate for the bill. The committee will decide whether to recommend it, not recommend it, or review it further, Gallagher explains. From there, the bill could pass through to another committee, and then to each house for debate, amendment, and a final vote, depending on how it's received.
Simultaneously, chapter members are calling every licensed inspector in the state to ask for support. Cohen also emailed ASHI leadership, both chapter and headquarters, and the International Association of Certified Home Inspectors (InterNACHI). He emphasizes that, although the ASHI New England chapter initiated the bill, they want it to include and benefit every home inspector in Massachusetts. The more support they get, the more likely it is to pass, Atwell suggests.
You can read more about the bill and ways to share your support in Cohen's blog article here.
Big Picture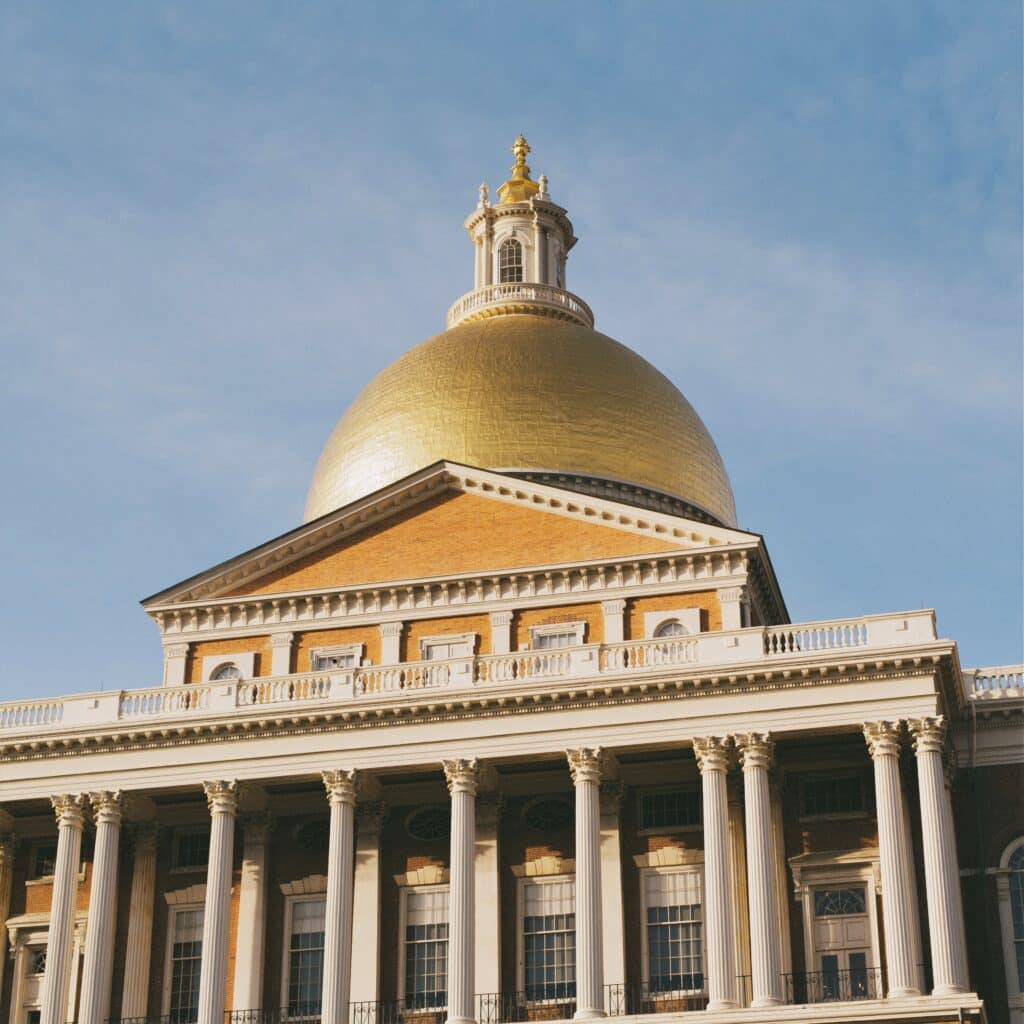 The ASHI New England chapter members who've worked on the bill noticed that buyers who can't afford major repairs experience the most pressure to waive their inspection rights. As such, Atwell explains, those who have the most to lose face the brunt of the consequences. Looking ahead, these inspectors hope to contribute to a more equitable system that sets up all buyers for success.
"You have a system in Massachusetts where, if you're wealthy, you get the protection of an inspection. … [But] the people who are most vulnerable, who are trying to get into the housing market—especially disadvantaged groups—they don't get due protection. And that's not right," Gallagher said. "There is an uphill battle, for sure. But this bill doesn't cost the state a nickel, and it does a real public good. We're hoping that, on those merits, the bill will continue on its path to be considered by the legislature."
The Massachusetts home inspectors also hope this bill can serve as a template for home inspectors wanting to achieve something similar in their areas. It may not work for every state, Gallagher clarifies. But the joint efforts of these ASHI New England chapter members show how much can be achieved for the industry's common good—how far a dream can go—when you have a supportive community to share it with.
As Gallagher says, it all starts with an openness to dialogue and teamwork, particularly among home inspectors.
"I think collaboration on ideas, not necessarily collaborating on the money-making aspect of inspections, but just that collaborative atmosphere, really helps us see big-picture items. Not walking into the meeting looking at the other 30 or 40 guys saying, 'Wow, I'm competing against all you guys,'" he said. "We can all work together on things that benefit all of us."
Keep up with the Community.
Looking for more stories about the home inspection community? Scroll down to the gray bar at the bottom of this page and sign up for our bimonthly newsletter. Then, check your inbox on the first and fifteenth of every month to read the latest InspectorPro articles. We enjoy talking with home inspectors who are making positive strides in the industry—and, best of all, sharing their wins and lessons with you!
Want to nominate someone for a future Inspector Spotlight? Fill out a contact form here and let us know!
Related Posts