Find What Fuels Your Fire:

Vince Cardone's Lessons and Challenges of Starting a Home Inspection Business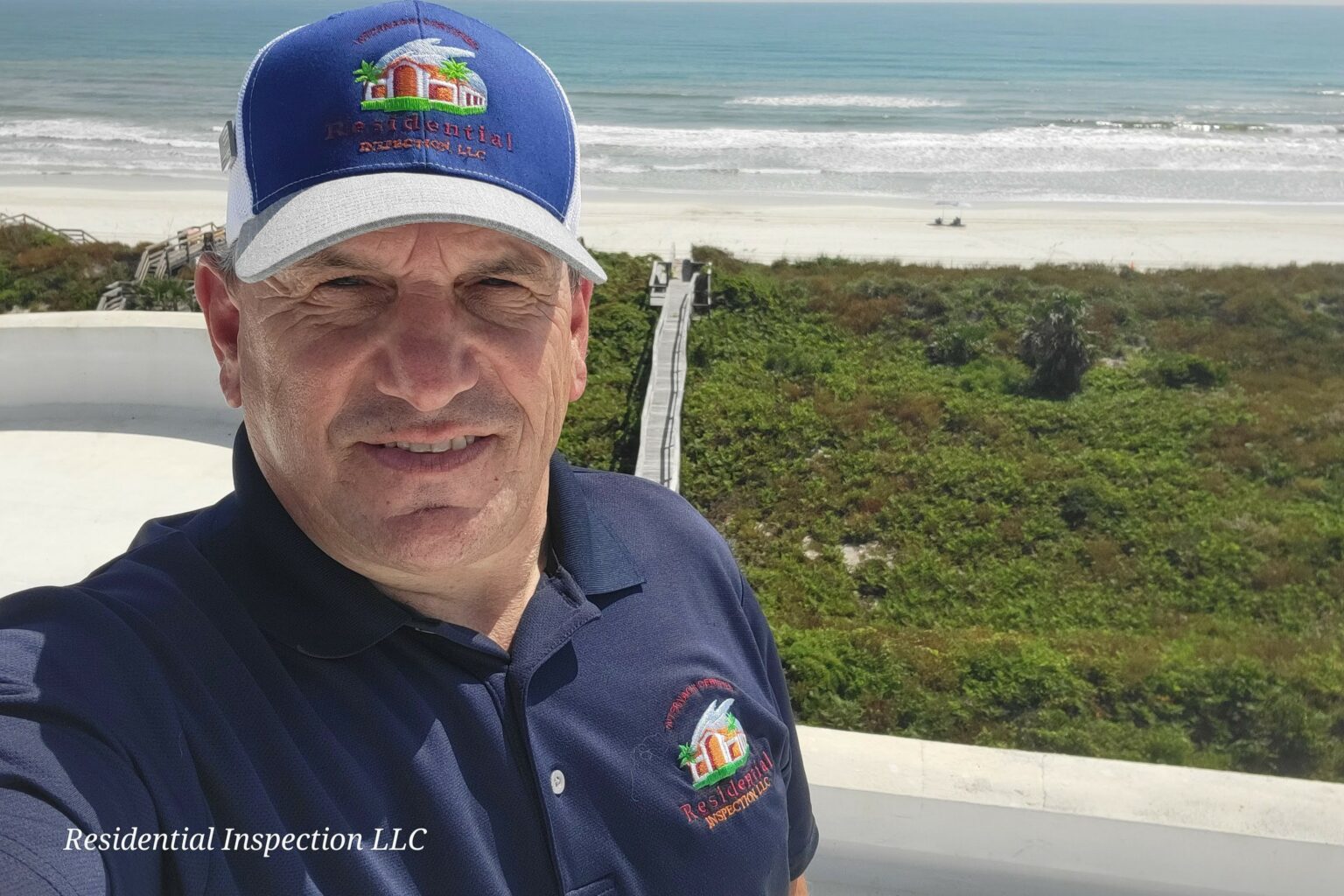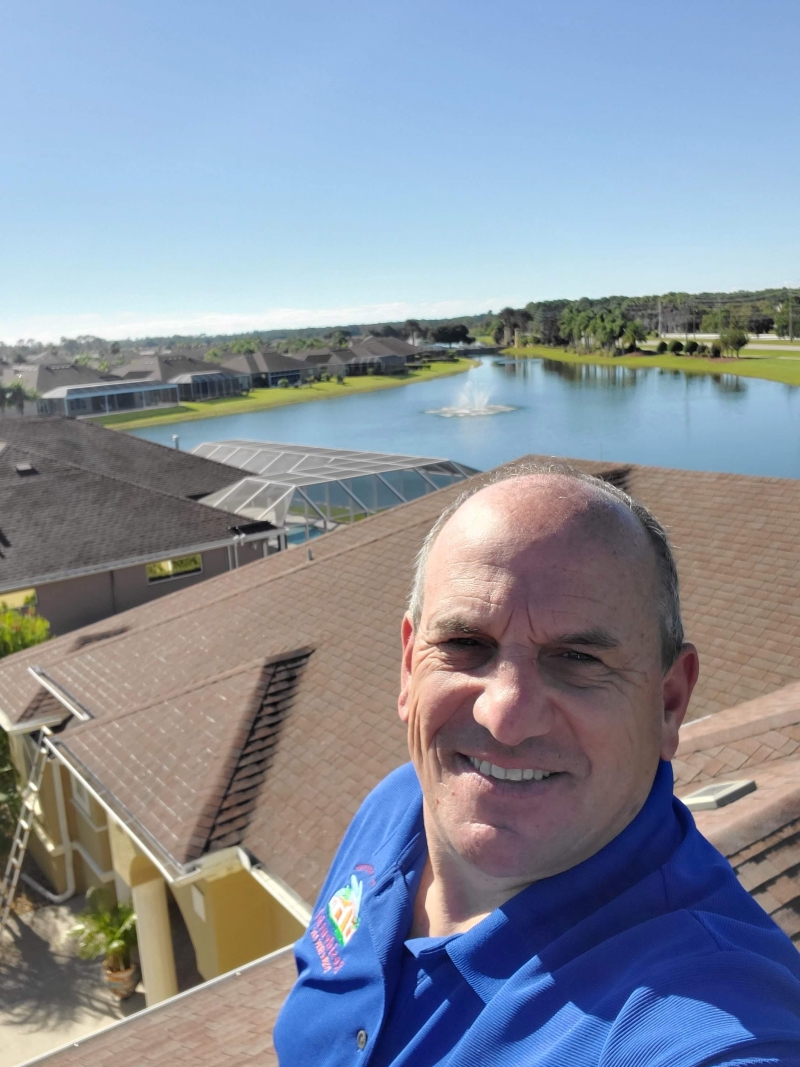 In our Inspector Spotlight series, we take a closer look at individual inspectors making an impact on the inspection industry.
Vince Cardone has always believed in giving 100 percent to everything he loves.
That's why, when Cardone's son committed to a college in Florida, the New York contractor and his wife agreed to follow him.
That was the family plan. But what would he do for work? That plan needed another plan, he realized.
During his time as a contractor, Cardone had performed elements of home inspections for banks and lenders. Whether an evaluation of the plumbing system or a full-fledged home inspection, Cardone worked with pre-foreclosure or post-real-estate-owned (REO) homes. With his background in the home improvement trade, his wife suggested a home inspection business. And just like that, Florida's Residential Inspection LLC went underway.
In preparation for the big move, Cardone spent almost a year creating and executing his business plan. He studied online with American Home Inspectors Training (AHIT) and passed his test. He researched the local home inspection market, moved from New York to Florida, and finished the startup process there. Finally, in February of 2017, the business went live.
But the work was far from over. Becoming a Florida home inspector would introduce no shortage of challenges–and with those challenges of starting a business, learning curves that shaped the family man and entrepreneur he is today. We interviewed Cardone to share his story and the business lessons he's learned from being a home inspector.
Lesson #1: Be Receptive to Change
Florida and New York are very different states. While it's one thing to know this, it's another thing to experience it.
One of Cardone's first challenges in starting a home inspection business was learning the "Florida way" of homes and buildings, he said.
"The challenges that we had were not knowing the topography…not having winters and falls, and not knowing how materials in Florida age differently than they do in New York. … [Also,] there's a lot of systems in Florida that aren't in the Northeast," he explained. "The mechanics of a home and building sciences of a home are vastly different."
At first, he wasn't thrilled about the change. Learning the nuances of his new state meant he needed more time to research, write reports, and get comfortable explaining things to clients. He didn't want anyone to question his confidence or expertise just because he was new to Florida. Cardone knew, however, that every new experience requires adjustment. Rather than dwelling, he jumped all-in and learned to welcome it.
"Anytime you start a new business or a new job, no matter where you are or what you do, you're always going to come across things that you may not have experienced before," Cardone said. "So I had to learn the Florida way. … When you look back, it was the best thing for me."
Receptiveness to change isn't limited to your first year in the business, he added. On the contrary, change is crucial to an inspector's growth every step of their career. So whether it's a new, time-saving software or an ancillary service you can add, don't object to change outright, Cardone advised.
Lesson #2: Embrace a Barrier-Free Work Ethic
Jumping all-in remained a pattern in setting up and running his home inspection business. As a single-income household moving several states away and supporting their son's education, the family's livelihood banked on a successful home inspection business. It was a lot of pressure.
"When we came from New York to Florida, keep in mind we knew nobody down here. I knew nobody. And so, I really didn't have an option to fail," Cardone said. "The moment I talk, you automatically know I'm not from the South. And so I had to overcome not being a local person, being new to the state without knowing anybody. I really had to go all-in and have a plan of attack in place to get our business off the ground with a no-failure option, because we put everything we had into making this business go."
Ultimately, his circumstances drove him to seize opportunities wherever he could find them. He refers to this as a barrier-free work ethic, and he attributes this mindset to his success.
"When you start a business, if you want to succeed, you have to give up certain aspects of your time to make it work. … Every obstacle that you throw your way, especially as a startup, is going to be something that's going to prevent you from growing faster," he expanded. "This is what I go by, and people know this. I don't create barriers for myself. What I mean by that is, I'm not one to be afraid to work on Saturdays and Sundays. I'm not one to say 'no.' If I have to drive an extra 20 minutes, I drive the extra 20 minutes. … I don't create barriers for myself. And in turn, my phone doesn't stop ringing."
Lesson #3: Seek Ways to Get Involved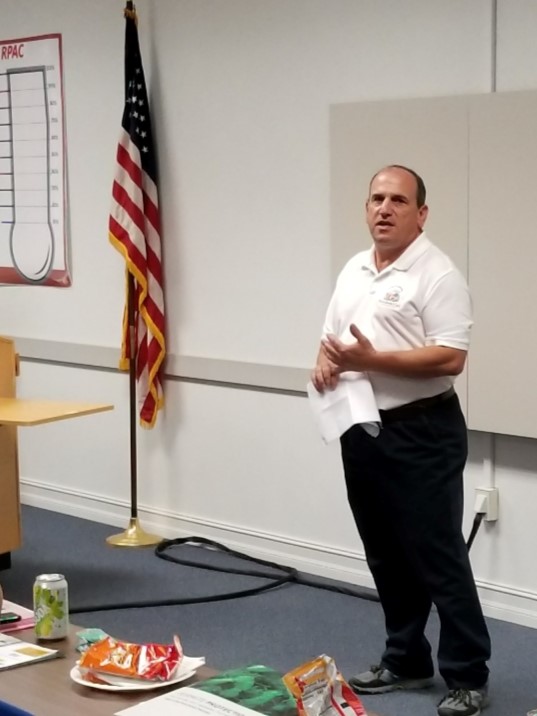 From the time he started growing accustomed to the "Florida way," Cardone knew learning was one barrier he could not afford. Education, he also learned, comes in many shapes and forms. One such form of education he encourages when setting up a home inspection business: active involvement in the community.
Cardone joined the International Association of Certified Home Inspectors (InterNACHI) before moving to Florida, and then joined the Florida Association of Building Inspectors (FABI). He also engages with multiple boards of realtors in his area, participates in multiple committees, and takes steps to give back to his community.
"I'm personally involved in three boards of realtors and two or three different community organizations where we feed families. We give back to schools and donations. I do fundraisers [to support] a strong, driven community," Cardone said.
He's found that the additional learning from his community engagement pays off in every aspect of a successful home inspection business. The more diverse his involvement is, the better he communicates, the more he learns, and the better service he can provide.
"I can hold a conversation with anybody when it comes to discussing the report with them. And that comes from the knowledge and the continuing education, InterNACHI, [and] FABI. The more I know, the better report I can deliver, the better inspection I can produce, and then that gives me, of course, more business," he said.
Lesson #4: Commit for the Long Haul
Cardone's experience, however, comes with a warning.
"Simply joining an association does not equal business. In my case, other people weren't…getting the ROI by just joining, because they weren't applying themselves to the associations," he advised.
To maximize your return from community involvement, the key is to apply yourself. Be an active participant. Become a recognizable name and face. In doing so, you'll demonstrate your commitment to the trade and portray yourself as a reliable member of the community. In Cardone's case, it's helped him stay top of mind when realtors need local referrals.
"By being involved, my name and my brand went across the different boards of realtors. I have become part of their conversation when they're looking to refer somebody in the local marketplace. I know that I'm never going to get every job. But I just want to be part of that conversation. I want to have a shot at it, and that's all you can ask for," he said.
Furthermore, get involved with the long haul in mind, Cardone suggested. Keep your commitments; people remember them for the better.
"Don't go into something and then walk away right away. Meaning, let's say you join something like an association. All of a sudden, you've got your name in there. And all of a sudden, you're gone. People recognize that. They want to see somebody who is part of a group, part of an association, part of a community. That adds a lot of value because it shows that you're there for the long haul. You're there for them," he explained. "If it's something that's going to drive business your way, you cannot do it for the short term. It has to be a continual part of your business to get continuing referrals."
Lesson #5: Plan Ahead
Surprisingly, some new home inspectors don't plan ahead. Beyond earning their licenses, they don't have a vision or end-goal in mind. They don't know how to differentiate themselves, nor are they familiar with their local home inspection market. This, unfortunately, creates obstacles down the road. These inspectors may lose motivation, run out of steam, stop challenging themselves, experience delayed growth, or all of the above.
Never overlook the power of a good plan, Cardone advised. It makes setting up a home inspection business that much easier in the long run.
"You have to just find a way to self-motivate, and you have to have a goal. If you don't have a goal, you have no starting point. And I tell it to people all the time, 'Well, where do you want to go? What do you want to do? How many inspections do you want do this year?' They're like, 'Well, I don't know.' 'Well then, how are you going to get there? If you don't have a plan, you're never going to get there,'" Cardone explained.
For Cardone, a business plan is not restrictive. On the contrary, he finds it freeing and inspiring. It gives him room to challenge himself. It gives him the numbers to make decisions and continuously evaluate the effectiveness of those decisions. Furthermore, it allows him to keep up with an ever-fluctuating home inspection market.
"I challenge myself: How can I get more market share? How can I get more business? … What ancillary can I learn or add to my business, that I can [use to] grab market share in case another part of my business goes down?" Cardone said. "You have to have a breadth of services to be able to insulate yourself against changes in the marketplace."
Lesson #6: Fuel Your Fire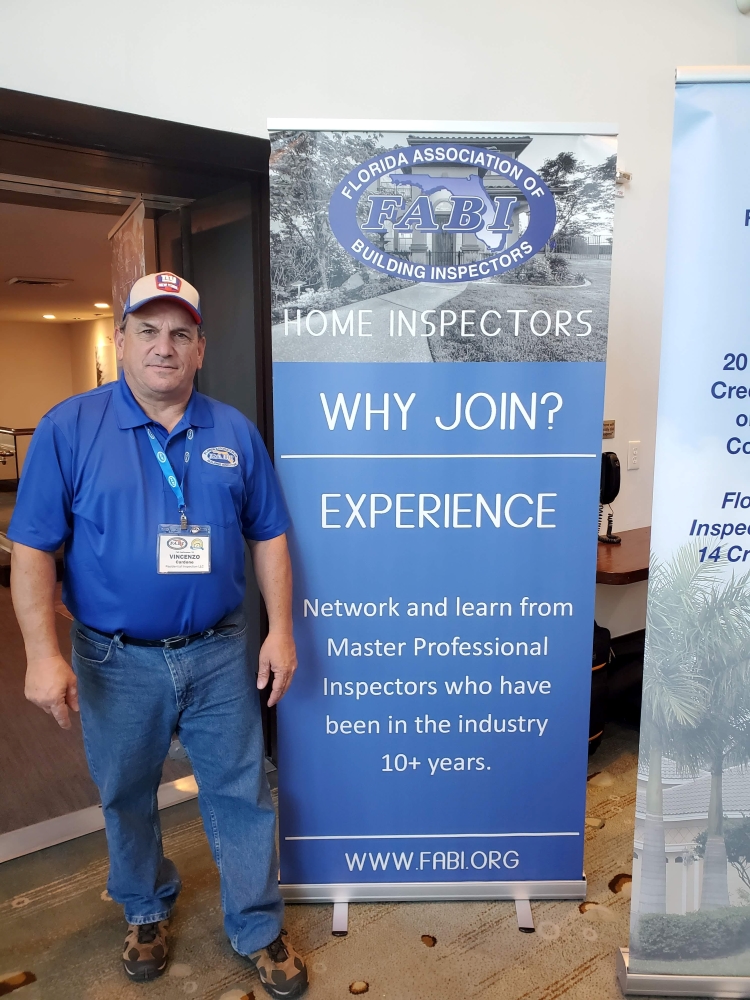 You'll face many challenges when starting a home inspection business. Every successful home inspection business owner must overcome them at some point. Ultimately, it all comes down to personal drive.
"When you work for yourself, you have to be driven in some way, and you have to keep yourself from being complacent," he said.
Cardone's fuel is his family. Having endured setbacks after the stock market crash of the early 2000s, Cardone is determined to always look out for his wife and children's long-term wellbeing. That inspiration has stayed with him every day of his home inspection career.
"My wife and my kids, at the end of the day, they're my world," Cardone told us. "We got hurt. We got hurt bad–just like a lot of Americans did back in 2007 and 2008. That was something that I couldn't control. But I promised myself, to this day, and clearly as I'm talking to you right now, that I will never, ever, ever put my wife and family through that ever again. It keeps me going every day."
"And so it's not a matter of the competitors that I have out in the marketplace. It's fuel from within to prevent what I went through, [that] gives me the fire and the energy that I have right now," he said.
Like Cardone, find what fuels your inner fire, and pour that fuel onto everything you do. When paired with a receptiveness to change, an all-in work ethic, and a solid business plan, that fire could open exciting doors for your business in any home inspection market.
InspectorPro: An Insurer That Shares Your Vision
At InspectorPro Insurance, our mission is to add fuel to your professional endeavors, too.
That's why we share stories like these. Whether you're running or just starting one, a home inspection business introduces challenges. Amid those challenges, we're here to offer guidance.
If you need some extra inspiration today, or if you have a question about protecting your business against claims, click one of the recommended articles below. Or, scroll down to the very bottom of this page and sign up for our bimonthly newsletter. We introduce new articles every month, each one with resources to support your growing and successful home inspection business. Subscribe to see what's coming down the pipeline next!
Related Posts