Like Father, Like Daughter:

A Family Home Inspection Business Spotlight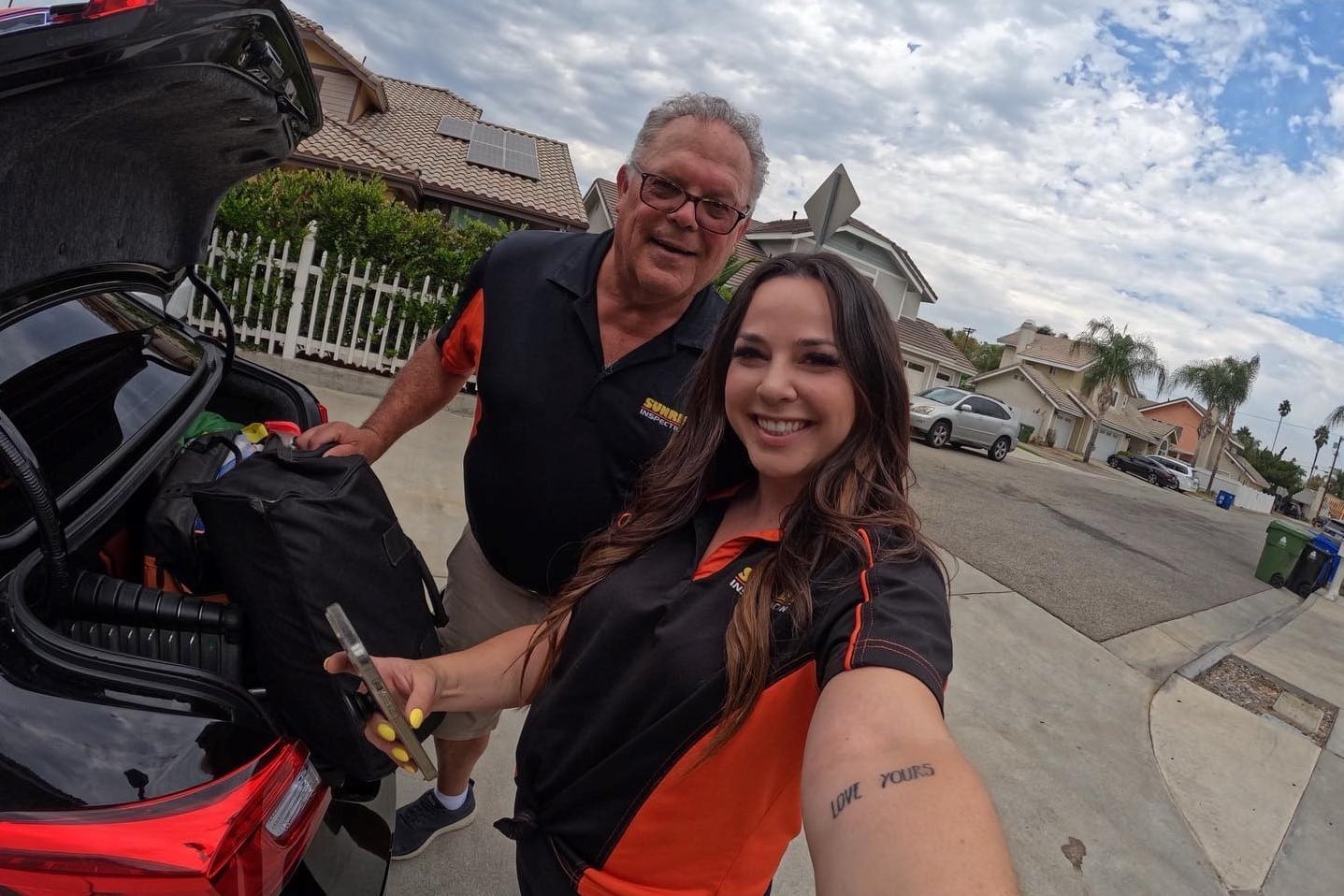 In our Inspector Spotlight series, we take a closer look at individual inspectors making an impact on the inspection industry.
A home inspector with 15 years of experience and a love for renovation. A former retail manager who wanted to set her own schedule.
What do these two have in common? They're father and daughter. Today, they run a family home inspection business.
While they say blood and business don't mix, one look at Edward (Ed) and Rebecca Castro of Sunrise Inspections in California shows that parents and children can form successful teams. Not only does this father-daughter inspection duo share a common passion for service; they also use their unique strengths and perspectives to make the family home inspection business the best it can be.
This Father's Day, we tell their heartwarming story.
Home Inspections: A Calling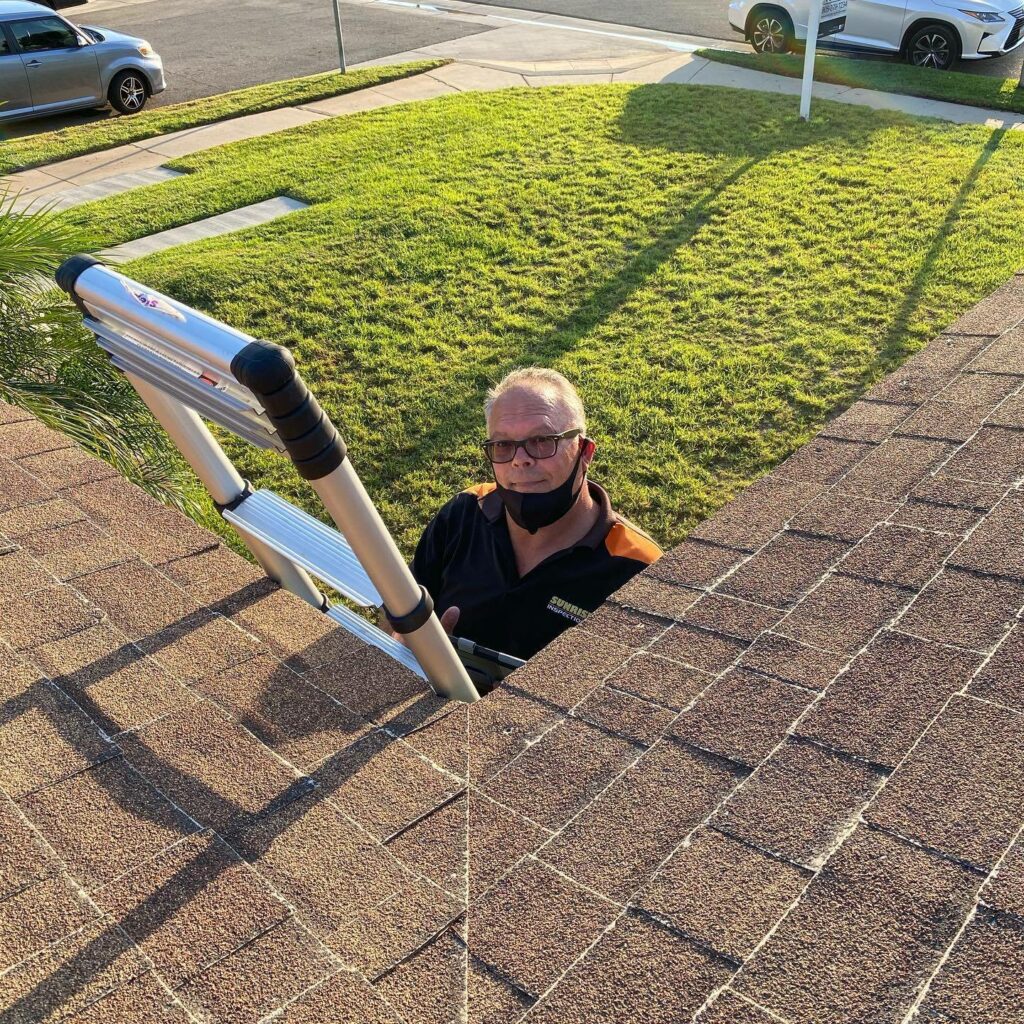 Ed became a home inspector almost 20 years ago. He'd left his previous job working for the city and was considering retirement. But something stopped him.
"I'm not very good at golf," Ed joked. "So I thought I should keep working."
He sought a different adventure. He'd always been a fixer, Ed realized; he loved exploring the ins and outs of how components and systems function together. One of his favorite pastimes was buying, repairing, and re-selling things that needed a tune-up—first cars, and later houses. When he wasn't working on a project of his own, Ed helped a close friend with his home renovations. Still, Ed continued his city job. His fixation on the finer details remained a hobby.
That was until the very same friend, who happened to be a realtor, saw something in Ed he didn't see in himself. The realtor friend told Ed he would make a great home inspector. From there, the rest was history.
"I found out what [a home inspector] was, I went to home inspection school, and I never looked back," Ed said.
Ed had found his calling. He loved that he could still examine the inner workings of a home and use his expertise. He loved even more that the job didn't require him to fix anything. Nearly 20 years later, and the job remains as fun for Ed as it was when he first started. Little did he know that his new enterprise had inspired someone else in the family: his daughter, Rebecca.
Following in Ed's Footsteps
Rebecca grew up watching her father run his home inspection business. She saw him leave for work in the morning and write his inspection reports at night. On occasion, when she was bored or Ed needed an extra hand, Rebecca would even tag along. Throughout the years, she listened intently as Ed pointed out defects in various components. She didn't realize at the time, but piece by piece, Ed was indirectly teaching Rebecca how to be a home inspector.
"I feel like I have just been doing this stuff my whole life," Rebecca said. "I've been familiar with [the business] for a long time, as long as he's been inspecting. But it wasn't until, probably five years ago, that I noticed how busy he was. He needed help."
Having worked as a retail manager, Rebecca knew how to hire and work with a team. So, about 15 years into Ed's career, she got an idea. She decided to reach out and find an apprentice or additional inspector to relieve some of her dad's workload. Rebecca received several job applications. However, as she started reviewing them, she began to worry: What if the applicants didn't work well with Ed? What if they weren't as patient with clients and realtors? Or as committed to developing and maintaining relationships? How could they be sure a new hire would come into every inspection with the same quality of service, the same commitment to thoroughness?
That's when it clicked. She could help him.
Becoming a Family Home Inspection Business
And she did. Rebecca jumped in, mostly with management processes like scheduling appointments. Next, she started joining him onsite, aiding with minor tasks to make his inspections easier. One day, while shadowing him on an inspection, Rebecca realized she was ready to follow in her father's footsteps.
"I was just like, 'You know what? I think I could do this,'" she recounted. "If I really paid attention and was listening and learning about the components, I think I could do this. And not only would I get to work with my dad, but I would [also] get to make my own schedule."
By this point, the entire Castro family already shared a tight-knit bond. As a result, the father-daughter duo had a strong rapport before she joined Sunrise Inspections. Still, there were a few items to sort out before Rebecca was inspection-ready. The biggest item on the docket: Rebecca needed to become certified like Ed, who was already certified with the California Real Estate Inspection Association (CREIA) and the American Society of Home Inspectors (ASHI).
"My dad told me, 'If you're going to do this and work under my company name, you've got to be certified. You've got to know what you're doing,'" Rebecca said.
The Father-Daughter Duo's Teamwork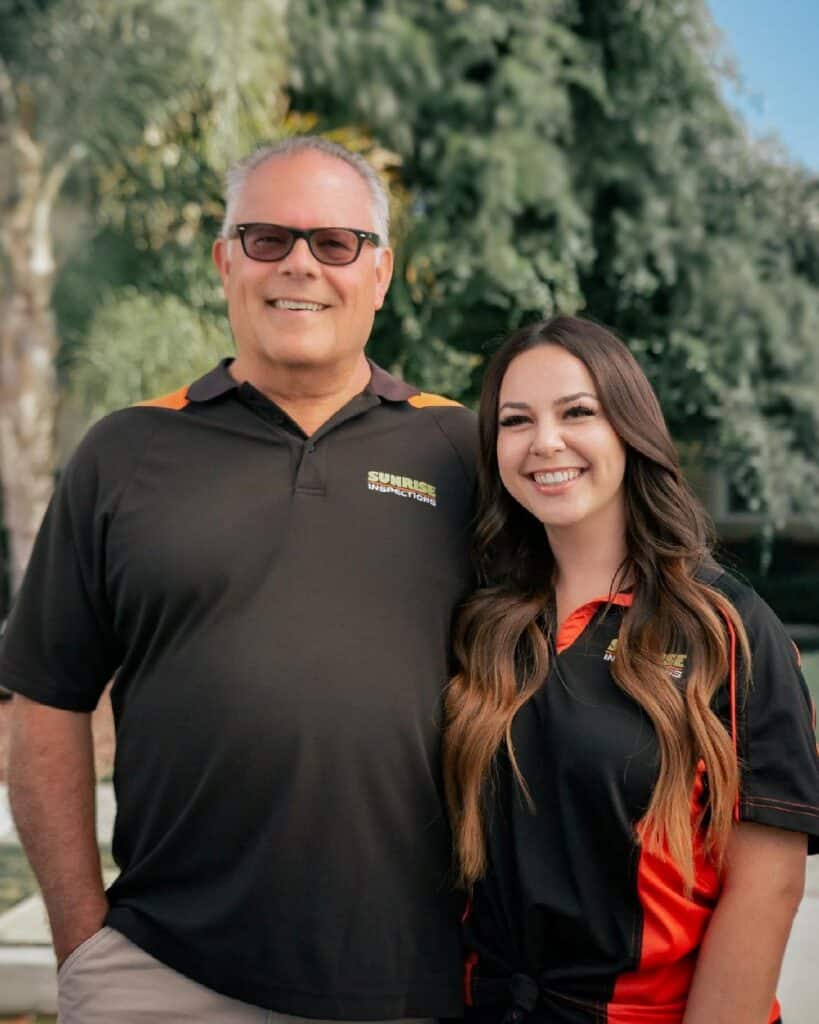 Rebecca spent her first year helping Ed and studying for her exam. Meanwhile, they developed a professional dynamic. The trick, they said, was finding their unique work styles and using them to their advantage.
They agree that Rebecca is the meticulous one. Having previously worked as a retail manager, she's organized, efficient, and knows exactly how she wants processes to happen. She excels at scheduling and executing successful plans. Plus, her customer service experience gives her extra insight when working with clients and realtors. Ed, by comparison, describes himself as "the worker guy." He's the laid-back one who enjoys teaching people about the inner workings of a home.
These differences help them assign aspects of the job that each does best. Ed was happy to pass off the scheduling responsibilities to his daughter. And, because Rebecca had developed a finely tuned process, she learned to tackle the interior while he inspects the exterior. Then, when clients and realtors are done talking to Rebecca, Ed can show them how to operate the house. Together, they're a well-oiled home inspection machine.
"We're kind of opposites. … I'm very patient and she wants it done five minutes ago. Rebecca … has a process of just knocking it out. So, between the two of us, when we're on the job, I just feel like we're 100 percent thorough and we can spend time with the people," Ed explained.
It also helps that, like father like daughter, they share a common passion for service.
"The fact that we are family and we are a small business, people really like that and appreciate that," Rebecca said. "Which is pretty cool because we both love our job and we love that our job consists of really just being able to help people. … We're very fortunate."
Quality Inspections, Quality Time Together,
For some people, blood and business just don't mix. But for this inspection team, turning Ed's solo venture into a family home inspection business has brought many blessings. When executed as well as it was for the father-daughter duo, this can boost a team's efficiency.
He believes it always helps to look at things from different angles. Although Rebecca prefers the interior and Ed prefers the exterior, they still trade off toward the end. This allows them to look at each house from multiple angles, which often leads to more thorough findings.
Ed continues on to say that, compared to inspecting alone, having two people onsite also offers peace of mind for safety. They always have another person to evaluate potentially unsafe areas or components. And, if someone gets into a precarious situation or gets hurt, they know they'll always have help.
Furthermore, inspecting homes with someone of good camaraderie—like a family member—makes for a less isolating experience.
"When you're working by yourself, which I did for many years, you're on your own. It's a very lonely thing. You're going through your routine, which is good—but, man, it's nice to bounce things off someone. … It just makes you feel like you've got backup," Ed said.
Since Rebecca joined the team, Ed has enjoyed sharing the career he loves and getting extra quality time with his daughter. They hold each other accountable for taking breaks and keep each other company on long drives, strengthening their bond more than ever.
Finally, if Ed ever wants to slow down, he knows the family home inspection business will be in excellent hands. Still, in our interview, he told us he doesn't plan to give up the work just yet.
"I'm not that good at golf," Ed reminded us jokingly, "and I love home inspections."
…and Quality Advice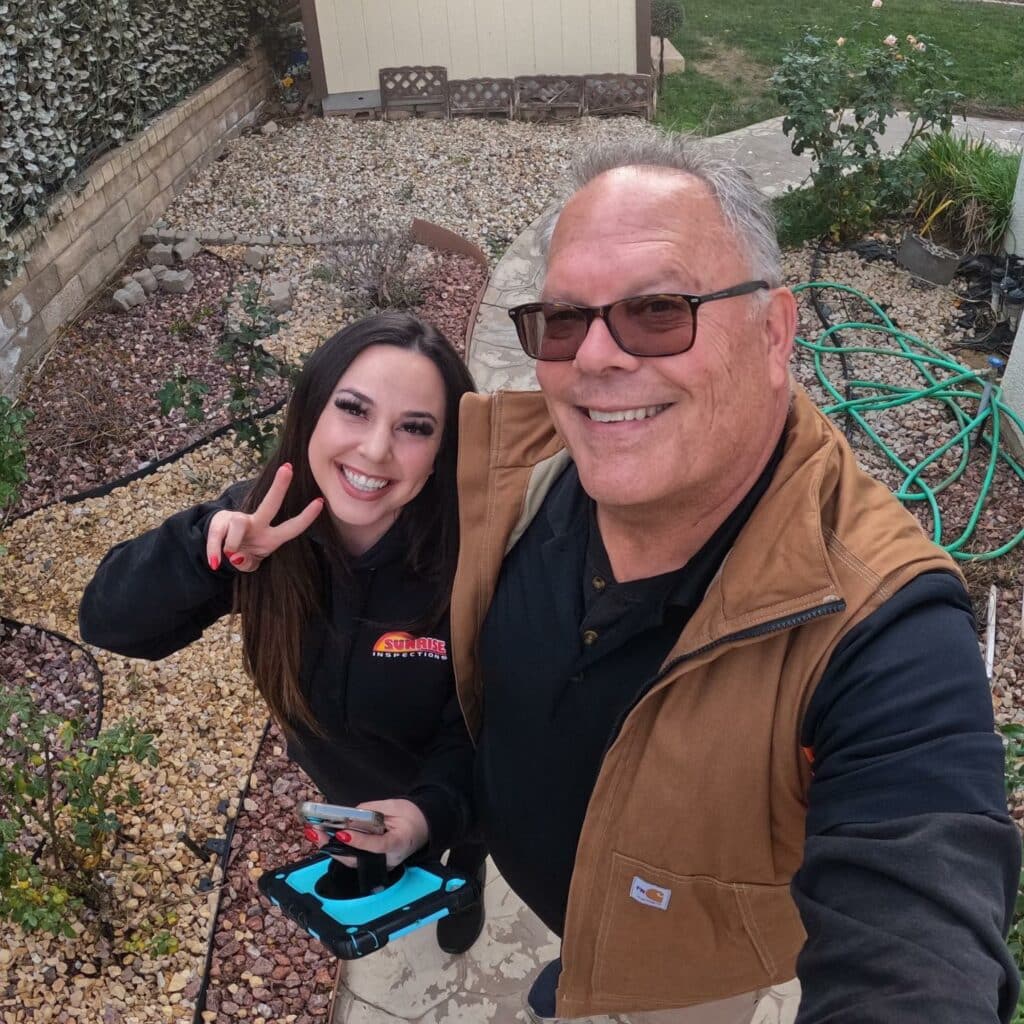 To every new and aspiring home inspector, Rebecca and Ed suggest making sure you're joining the industry for the right reasons. Inspect homes because you genuinely enjoy it, Rebecca explains. Do it because you want to set up clients for safe and healthy lives in their new home. Your honest, hard work will pay off in dividends, the father-daughter duo agrees.
"What I really learned from my dad is you just have to be honest and thorough about everything, and you do it for the clients that hire you. … You don't do it for the listing agent, you don't do it for the other people," Rebecca said. "And if you do a good, thorough job, the best thing that they can do is just give you a great review or tell their clients about you. And that's why I say that we're so blessed, because I'd say more than 80, 85 percent of our business is referrals."
"[Some inspectors] just want to do it for the money. Okay, you do whatever you want to do, but if you're going to work with me, no, you've got to love this thing. And if you have a passion for it, you're going to do a much better job," Ed added. "It isn't how fast you get it done; it's how thoroughly you get it done. … You've got to go the extra mile."
Similarly, don't add family to your inspection team for the wrong reasons, either. After all, a close friendship or familial bond doesn't always translate to a strong business team. If you hire a family member without considering their compatibility with the inspection world, it could create conflict.
By comparison, Rebecca didn't join her father's business for money. It wasn't due to any pressure from Ed. At the end of the day, although her love for her father first drew her in, it was their mutual passion for the work that ultimately pushed her forward. And, from Ed's perspective, he always wanted her daughter to find a job she loved.
"I want [my kids] to do something that [they] love," Ed shared. "Then you'll never work a day in your life."
Safeguard Your Family Business with InspectorPro
Whether you run a family home inspection business, a large inspection firm, or a solo venture, you can count on InspectorPro Insurance to have your back. We're the top home inspector insurance provider in the nation.
For over a decade, we've studied the most common and stressful claims that plague the industry. This allows us to curate risk management advice, resources, and coverage options just for home inspections. We specialize in your security and peace of mind—starting with claims protection and hitting home with top-of-the line, personalized customer service.
Curious how InspectorPro can safeguard your home inspection business? Fill out a contact form here and we'll happily get you in touch with a team member. Don't hesitate to reach out if you have any questions. We're here for you!
Related Posts