How to protect your tools and equipment with inland marine insurance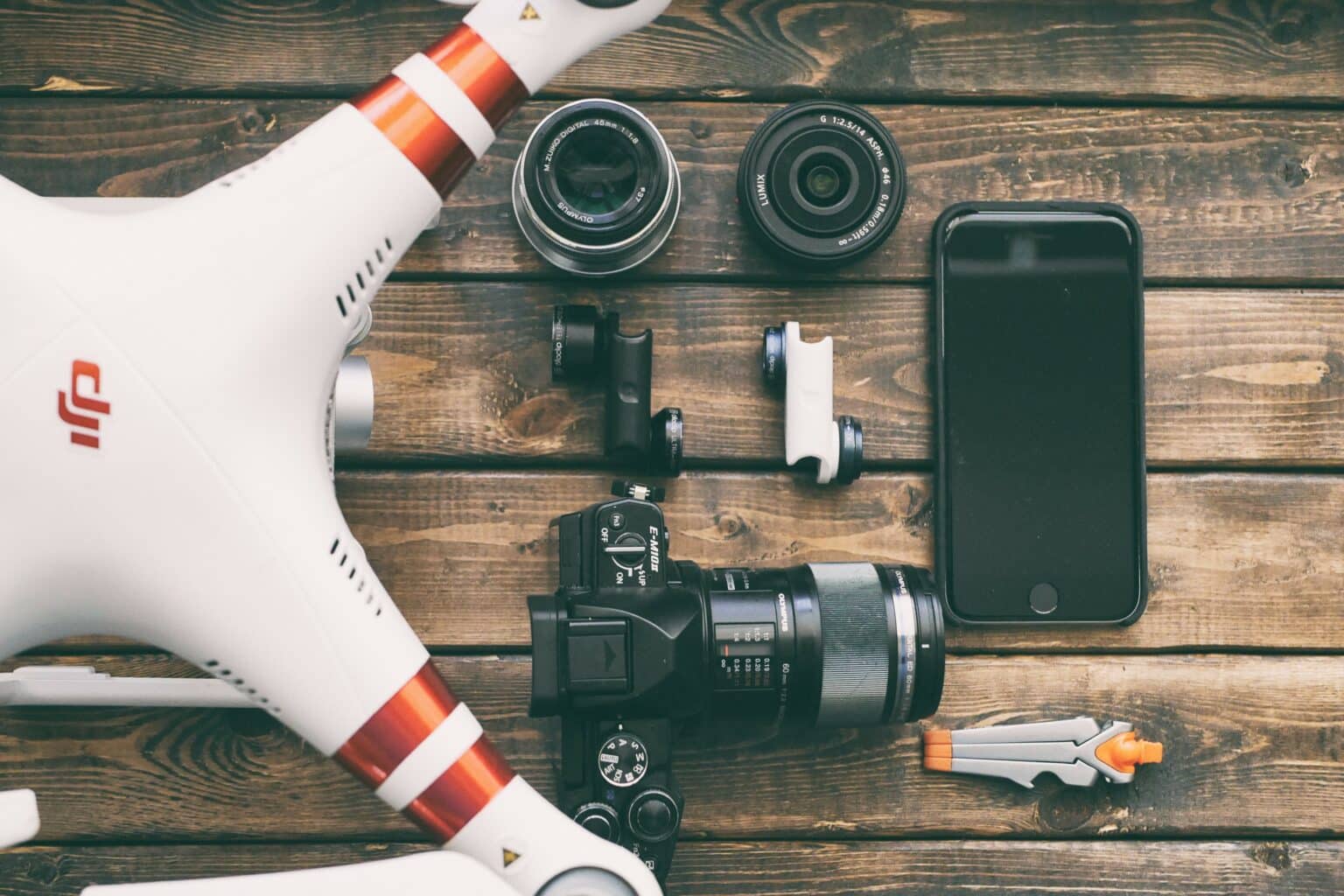 Earlier this year, one of our insured home inspectors sent his radon monitor in for calibration. When the servicing was complete, the manufacturer shipped the monitor back to the home inspector. But, when the inspector returned home, the radon monitor was nowhere to be found.
The inspector put in a claim with the radon monitor manufacturer, who subsequently put in a claim with the shipping company. Both the manufacturer and the shipping company denied any liability or coverage for the loss. So, the home inspector filed a police report with his county's Sheriff's Department and contacted us, his insurance provider, to see if we could cover the lost radon monitor.
What type of insurance covers equipment? What is an equipment insurance policy? How does equipment insurance work? Should I get equipment coverage? Learn the answers to these questions and what happened in the case of the lost radon monitor in this article.
What is inland marine insurance?
Formally known as inland marine insurance, a commercial property floater, or business equipment insurance coverage, equipment coverage insures your inspection tools and equipment. Unlike standard property insurance, inland marine insurance protects your tools and equipment regardless of their location. This is important in the home inspection industry since, rather than housing your tools and equipment in an office, you usually have your materials in your work vehicle or on inspection sites.
In most cases, equipment coverage for home inspectors reimburses you for the replacement cost of your stolen or damaged equipment or tools. Oftentimes, coverage extends to not just items you own but also to items you lease or rent.
Most home inspection tools and equipment are eligible for inland marine insurance endorsements. Popular items home inspectors insure include:
Cameras

, including

infrared cameras

,

body cams

,

360 cameras

,

pole cams

,

sewer scopes

, and

drones

Testers, including

electrical testers

,

radon monitors

, and

moisture meters

Toolkits and

ladders

Mobile office equipment, including laptops and tablets
What types of claims does equipment insurance typically cover?
Examples of typical inland marine insurance claims include:
Someone burglarizes your locked inspection vehicle and swipes your drone.
As you're taking inspection photos, you trip and drop your digital camera, breaking the lens.
While inspecting the roof, someone steals your infrared camera, which you left at the base of your ladder.
Someone takes your leased radon monitor from where you left it overnight on the inspection site.
While taking off, you lose control of your drone and crash it to the ground, damaging the wings and internal computer.
Many equipment insurance policies cover physical loss or damage caused by perils, such as falling objects, fire, lightening, sink hole collapse, vandalism, vehicles, and water damage. To see what perils are and are not covered, review the Conditions and Definitions sections of your inland marine insurance policy.
How does equipment coverage work?
Typically, insurance for work tools is subject to your "schedule of coverages," which describes the property you'd like the insurance company to insure. Most insurance companies require that inspectors provide property descriptions—including the make, model, and serial number—for any items worth more than a certain amount.
However, starting in June 2023, InspectorPro Insurance ceased requiring a schedule of coverages. By ceasing this requirement, InspectorPro hopes to make it easier for inspectors to get and maintain their inland marine insurance.
Note that most insurance providers have a coinsurance requirement of 80 percent or more. What this means is that home inspectors need to carry equipment coverage for at least 80 percent of the item's value. If you underinsure, a claims adjuster can subtract how much you underinsured from your insurance limit, thus decreasing how much you receive for your loss. If you're unsure of how much coinsurance you need, ask your insurance broker.
What happens when I have an inland marine insurance claim?
When you have a claim, you will submit loss details to your insurance provider's claims team in writing within a certain time frame. (Here at InspectorPro, you must report stolen property to us in writing promptly or as soon as possible.) What details your insurance company needs will vary based on the terms of your policy. Here at InspectorPro, the information we request to process an equipment coverage claim include:
Date and time of theft or notice of theft
Location of property at time of loss
Copy of the police report, in case of theft
List of property stolen
Photos of property stolen, if available
Description of circumstances which led to loss
Note that home inspectors must provide all of the information above within 60 days after we request proof of loss.
Based on the loss information and policy terms, claims adjusters will determine coverage eligibility.
Note that many insurance companies do not cover theft from an unattended vehicle. The exception: You securely locked the vehicle and fully closed windows, and there is visible evidence of forced entry. According to most inland marine insurance endorsements, you must take all reasonable steps to protect covered property from loss. Securing your vehicle is one of the ways in which you can reasonably protect your property.
Once the claims team determines coverage eligibility, they'll determine the covered property's replacement cost. To do so, your claims adjuster will research the cost of repairing the covered property, or replacing it with items that are similar or used for the same purpose. They will not factor in depreciation, or reduction in the asset's value overtime due to natural wear and tear.
How did the case of the stolen radon monitor resolve?
What about the home inspector at the beginning of this article? In the case of the stolen radon monitor, the home inspector had purchased commercial inland marine coverage with us. Typically, equipment coverage does not cover missing property where the only proof of loss is unexplained or mysterious disappearance of covered property, or instances in which there is no physical evidence to show what happened to the covered property. However, according to the terms of our policy, this exclusion of missing property does not apply to covered property in the custody of a carrier for hire—in this case, the shipping company. So, with the inland marine insurance endorsement, and with the theft meeting policy terms, the inspector had coverage.
His claims adjuster found that the manufacturer's website had sold the radon monitor just over a year ago. The price: $800. The adjuster utilized the value of $800 without additional depreciation. So, the covered loss was $800 minus their deductible of $250 for a covered payable loss of $550.
How do I apply for tools and equipment insurance?
If you're wondering how to get theft and breakage insurance on tools, you can get a quote to bind a policy by completing an application. To apply for equipment coverage, contact your home inspection insurance provider. Many providers have relationships with carriers that offer property floaters as endorsements, or add-ons, to your existing coverage. By adding equipment coverage to your existing policy, you can continue to work with the same agent, provider, and carrier to safeguard your inspection business.
Like most endorsements, inland marine insurance in the home inspection industry usually costs a flat annual fee. Here at InspectorPro, we offer equipment coverage limits ranging from $10,000 to $40,000, priced from $200 to $500 annually.
ASHI home inspection tools can get more coverage for less. With InspectorPro with the ASHI Advantage, when you purchase $10,000 in equipment coverage, we'll automatically double your limits of liability to $20,000 in total equipment coverage at no extra charge. That gives you more protection for more tools and equipment without paying an additional premium.
Contact your InspectorPro insurance broker to add equipment coverage to your policy at renewal or even mid-policy period.
This article was published in the August 2023 issue of the ASHI Reporter.
Related Posts