Drone Inspections and Home Inspectors: Insurance 101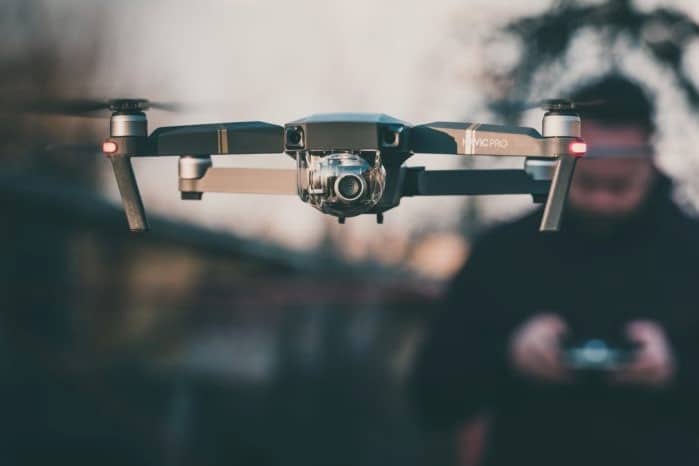 What damage can a drone cause when it collides with a person? According to an article by Popular Mechanics, the answer is that it depends.
In an 18-month long study by the Alliance for System Safety of UAS through Research Excellence (ASSURE), researchers flew drones into and dropped drones onto crash dummies and cadavers to assess what injuries drones can inflict. Through 512 impact tests and simulations using 16 different drones, scientists found that orientation, speed, and weight determine injury severity. While eye gouging and death appear to be drone-induced long shots, lacerations, cuts, and bruises seem to be standard fare. Knowing what kind of harm is most common, the Federal Aviation Administration (FAA) can now create safety standards to mitigate drone-induced injuries.
To combat drones' limitations, home inspectors and claims professionals recommend taking five specific precautions to mitigate your risk of drone-related claims. We discussed each one briefly in our post "Top 5 ways to protect your business from drone-related claims." Yet, many misconceptions still exist regarding one of the top five: insurance. In this post, we aim to squash common concerns and misunderstandings so that you can know what coverage you need and what you don't.
When inspecting with a drone, there are three primary types of insurance coverage to consider:
General liability
Equipment (inland marine)
Errors and omissions
We discuss all three in more detail below.
General Liability Insurance and You Drone
As a drone operator, you are responsible for damage or injury caused by your drone. General liability insurance covers inspectors accused of damaging property or injuring a person during a drone inspection.
According to Michael Spaargaren of First Choice Inspectors in Illinois, carrying general liability insurance can give inspectors additional protection when the technology fails.
"The drones that we use have avoidance technology on there—anti-collision software built in—so it won't let you get too close to a roof [or] a person," Spaargaren said. "[But general liability coverage] is a nice fail safe. You never know if the signal is going to jam, if it's going to be unresponsive, [or] if you're going to get a flyaway situation."
Some examples of what a general liability claim involving a drone might look like:
While taking off on a windy day, you lose control of your drone and crash it through a window.
During your roof inspection, you're distracted by a question from your client. The drone does a nosedive into the roof and damages several shingles.
Your drone loses battery power midflight and falls on your client's child. The blades cut them badly enough that the child has to get stitches.
Claims like the examples above can cost you precious time and money. However, when you work with an insurance company familiar with the home inspection industry, their claims team can minimize or eliminate your potential liability by properly handling claims.
"Drones: You have to be careful," said William Chandler of Property 360 in Florida. "We don't do anything crazy with them, but sometimes, signals can interfere, and you won't know it. So, I would not operate a drone without insurance."
Drone GL Endorsements
InspectorPro includes general liability coverage for drones in our standard inspection insurance policy. However, many providers don't. With those providers, you'll need to add drone coverage with an endorsement for an additional cost.
"If you plan on using a drone for your inspection business, it's extremely important to add the general liability coverage drone endorsement to your plan. Most insurance policies specifically exclude any sort of activity related to 'aviation.' So, without this endorsement, you are taking all of the liability on yourself if your drone causes damage or bodily injury during an inspection," said InspectorPro broker Dirk Stephens.
Endorsements are amendments to your policy that modify coverage, usually by adding additional coverage or changing exclusions. In this case, a drone endorsement to your general liability policy gives you coverage for bodily injury and property damage caused by your drone—which wouldn't ordinarily be granted with most carriers. Alternatively, with an InspectorPro policy, drone coverage is included at no additional cost.
Equipment Coverage and Your Drone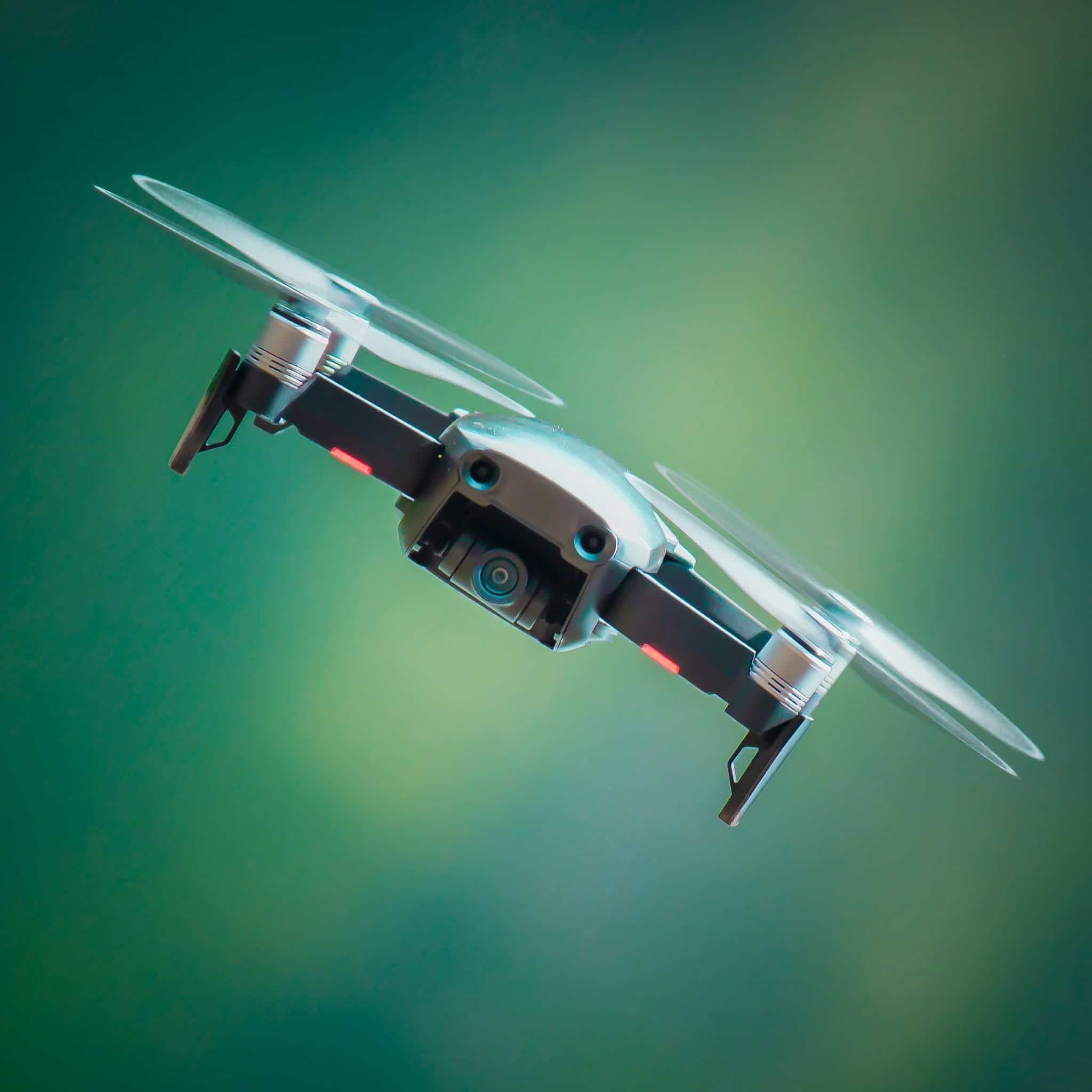 What about coverage for physical damage to or loss of your drone? That's where inland marine, or equipment, coverage comes in.
"You can equate this to the coverage on your car. You can carry 'liability only' coverage on your car, which would cover the other person in the accident if the crash was your fault. But you wouldn't have any sort of coverage for the damage to your vehicle," Stephens said. "However, just like with your auto coverage, you can also cover to replace or repair the damage caused to your own vehicle in the case of an accident or theft."
Formally known as inland marine coverage or a commercial property floater, equipment coverage insures your inspection tools and equipment—like your drone. Unlike standard property insurance, inland marine coverage protects your tools and equipment regardless of their location. This is important for home inspectors because, rather than housing your drone in an office, you're flying it during inspections.
In most cases, equipment coverage for home inspectors reimburses you for the replacement cost of your stolen or damaged equipment or tools. Oftentimes, coverage extends to not just items you own but also to items you lease or rent.
Examples of inland marine insurance claims that involve a drone include:
Someone burglarizes your locked inspection vehicle and swipes your drone.
While taking off, you lose control of your drone and crash it to the ground. The fall damages the wings and internal computer.
Many equipment insurance policies cover physical loss or damage caused by perils, such as falling objects, fire, lightening, sink hole collapse, vandalism, vehicles, and water damage. To see what perils are and are not covered, review the Conditions and Definitions sections of your inland marine policy.
Drone Equipment Endorsements
To apply for equipment coverage, contact your home inspection insurance provider. Some providers have relationships with carriers that offer property floaters as endorsements, or add-ons, to your existing coverage.
Inland marine coverage usually costs a flat annual fee. Here at InspectorPro, we offer $10,000 in equipment coverage for $200 annually or $20,000 for $400 annually. Both options have a $250 deductible.
To apply for equipment coverage, submit your "schedule of coverages," which provides property descriptions—including the make, model, and serial number—of any items above $1,000 that you'd like us to insure. You can learn more about equipment coverage in our article "How to protect your tools and equipment."
Errors and Omissions Insurance and Your Drone
Errors and omissions (E&O) insurance protects you when your clients accuse of missing something during an inspection and leaving it out of your report. Because you use a drone to inspect the roof—a component of a standard inspection—you don't usually need to carry an endorsement on your E&O policy for your drone—just like you don't typically need an endorsement to use a ladder, either.
However, it's still important to have basic E&O coverage when you're inspecting with a drone. Roof-related claims are the second most common type of allegation in the inspection industry. As such, roof inspections have a higher likelihood than many other inspection types of resulting in allegations against your business.
"There are some people that still say: 'I've been doing this for 20 years. I don't carry E&O insurance. I carry general liability.' You're insane," said Jud Faust of Liberty Inspections in Kentucky and Tennessee in our article "Top 5 ways to protect your business from drone-related claims." "E&O [claims are] where you're going to lose your business [if you don't carry insurance]."
Protect yourself from drone-related claims.
As our first article in the drone series suggests, drones are not perfect for every inspection scenario. Furthermore, even when drones make sense for the situation, it's up to you to mitigate your risk of drone-related claims.
Protect your home inspection business by carrying the appropriate insurance to avoid unnecessary or unwarranted claims.
"Things happen. [Maybe] you lose control in a gust of wind and you put the drone through the next-door neighbor's house and you hit somebody with it. You could be talking hundreds of thousands of dollars in liability. You have to protect yourself. And you're also protecting your clients," Faust said, also in the earlier article.
Tim Woodcock of First Choice Property Inspections, LLC in Florida agrees that insurance is a worthwhile investment.
"Make sure you have that drone coverage," Woodcock said. "It's not going to cost you an arm and a leg. At least you have the peace of mind that, if somebody does sue you…you've got that covered."
Not insured with us yet? Apply today for a no-obligation quote.
About InspectorPro
InspectorPro Insurance is the leading provider of home inspector insurance in the nation. Why? Above all, we recognize that obtaining or switching insurance providers can be stressful for you. What's more, we understand that you, as a home inspector, have unique needs when it comes to having adequate protection from claims.
For this reason, with InspectorPro, you get tailored insurance for your home inspection business at a reasonable price. And, since our team of licensed professionals specializes in insurance for home inspectors, we are able to give you the personalized attention you deserve. Moreover, we offer benefits like free pre-claims assistance, diminishing deductibles, early claims reporting discounts, and a risk management blog. In short, insuring with anyone else simply isn't worth the risk.
Related Posts