360 Cameras for Home Inspectors:

Capturing a Fuller Picture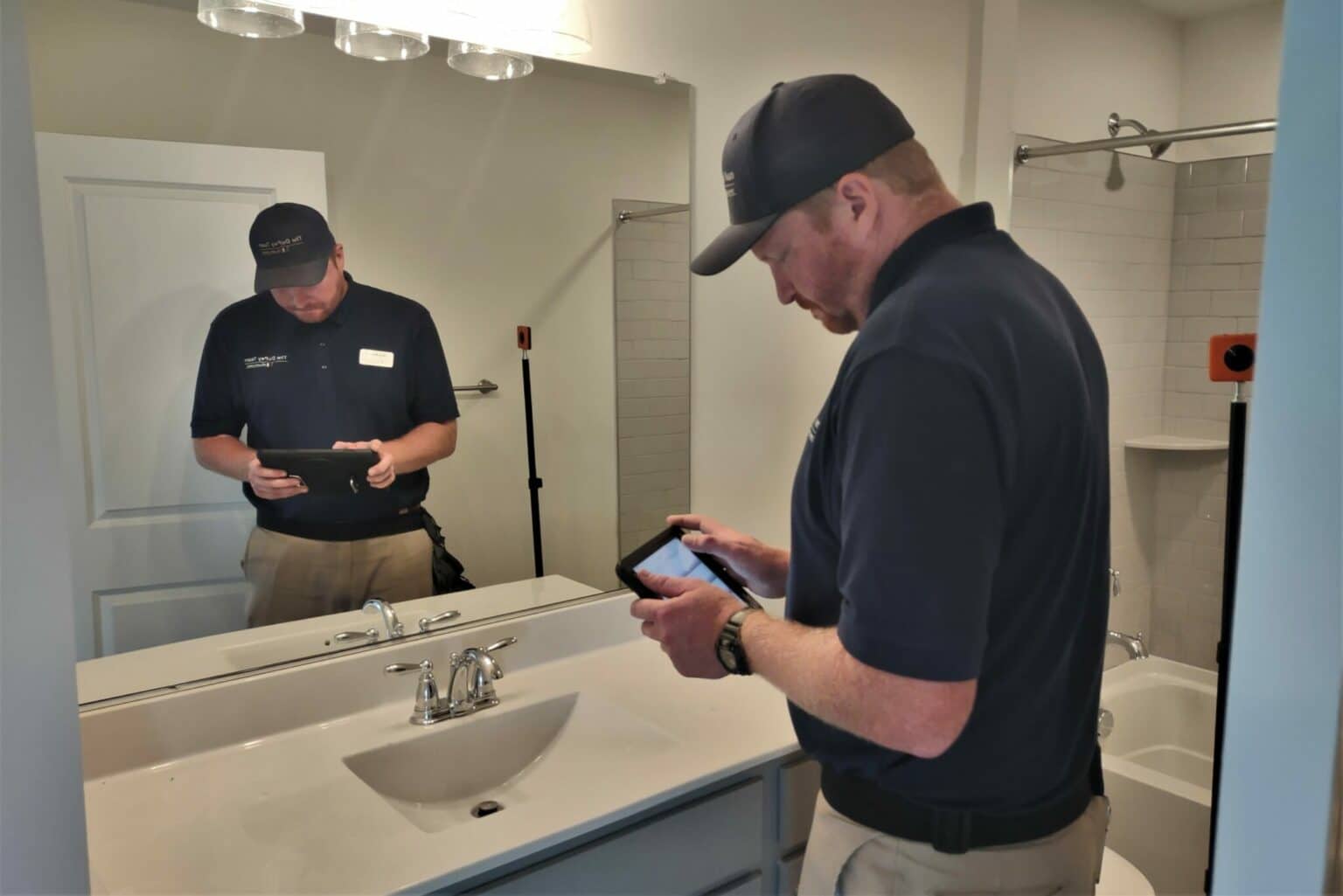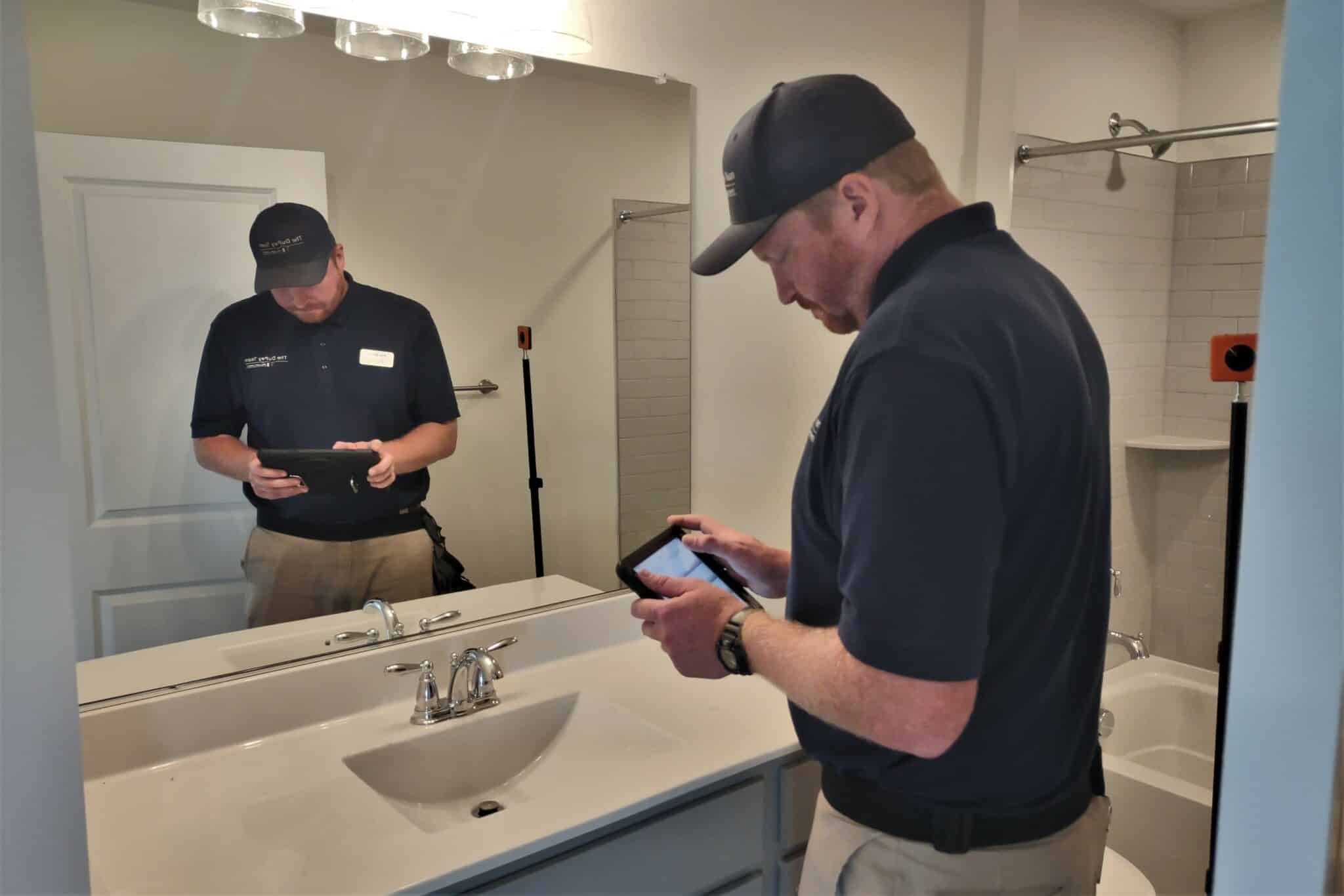 In the age of virtual home tours, it's commonplace for home buyers to survey potential purchases through clicks and drags of their computer mouses. But even before the coronavirus pandemic and the accompanying competitive housing market seen in the past few years, some home inspectors were utilizing 360 cameras to better serve customers and manage risk.
What are 360 cameras?
Built with 180-degree forward- and rear-facing fisheye lenses, 360 cameras capture omnidirectional, still photos. By placing a 360 camera in the center of a room, a home inspector can photograph the whole space with the push of a button. The camera shoots images of its surroundings in every direction. Some home inspectors use 360 cameras to document property exteriors and roofs, too.
By capturing an entire space at once, 360 cameras give inspectors and their clients a macro view of the property. From a risk management perspective, such a view can thwart frivolous claims by proving what was (and wasn't) there on inspection day.
"The images from a 360-degree camera add a lot to my report's overall presentation and protect me against potential complaints. For me, that's a win-win," said Brian Derewicz of Realistic Home Inspection Services, Inc. in Wisconsin. "Should I ever have a customer or homeowner allege something, I have a 360-degree image to substantiate the actual condition of each room I enter. The more I use it, the more it backs me up should anything be questioned."
We counsel inspectors to take photos of everything. As such, 360 cameras can relieve some of the pressure by making photographing non-defect areas quicker and easier.
"They're great for documenting rooms—especially when they are full of belongings. Taking pictures from different corners of a room—even with a wide-angle lens—doesn't always capture the entire room," said Greg Liebig of 4-Square Home Inspections, LLC in Wisconsin. "A 360 view can get you everything—including the floors and ceilings."
Limiting Your Liability
Since 360 cameras do more to limit liability than increase it, you don't need to do much to manage your risk while using a 360 camera. We discuss the few things to keep in mind below.

Know how to use it.
Like any tool or piece of equipment, a 360 camera won't do you much good if you don't know how to use it. Knowing how your camera behaves—and what happens when it isn't working properly—can help you take better photos. It may also help you avoid surprises (like blurry or otherwise unusable pictures) when you review your 360 photos later.
Review your 360 photos.
To avoid mistakes—from minimal misspellings to complete oversights—we discourage writing your inspection reports onsite. Furthermore, we encourage you to review your 360 photos while you write your reports. Reviewing the photos with fresh eyes and more context, you may be surprised to find additional information or defects you can share with your clients.
Still take other photos.
Just because you took a spherical photo of the entire room does not mean you're done taking photos. Your 360 camera is just another tool and doesn't replace your traditional camera. Since 360 cameras are not meant for capturing distant objects in high definition, it's important that you take additional representative photos of components and systems and photos of the defects you discover.
Save your photos.
Liability doesn't end when you deliver your inspection report. If you ever need to defend your inspection against a claim, have your 360 and other photos saved with your signed pre-inspection agreements and reports. At InspectorPro, we recommend keeping inspection photos for a minimum of five years—even if state laws imply that you can keep them for less time. Keeping photos and documents longer never hurts.
Carry equipment coverage.
Formally known as inland marine coverage or a commercial property floater, equipment coverage insures your inspection tools and equipment. Unlike standard property insurance, inland marine coverage protects your tools and equipment regardless of their location. This is important in the home inspection industry since, rather than housing your tools and equipment in an office, you usually have your materials in your work vehicle or on inspection sites.
Through InspectorPro with the ASHI Advantage, ASHI members can get up to $20,000 in equipment coverage for $200 annually. When you consider that the average 360 camera costs about $500, equipment coverage can provide significant peace of mind. To learn more about inland marine coverage, click here. Current clients can request equipment coverage by contacting their brokers. Prospective clients can apply for insurance via our application here.
360 Cameras for Home Inspectors
Want to give yourself and your clients a fuller picture of your inspections? Consider using a 360 camera to capture spherical overviews of each room in the properties you inspect.
"Having the whole, inspected house in a series of 360-degree images reduces your liability," said Luis Guzman of Pillar To Post in Arizona. "I would never go back to just standard photos."
This article appeared in the ASHI Reporter in October 2022.
Related Posts