From curtains to crawlspaces:

How one woman joined the home inspection industry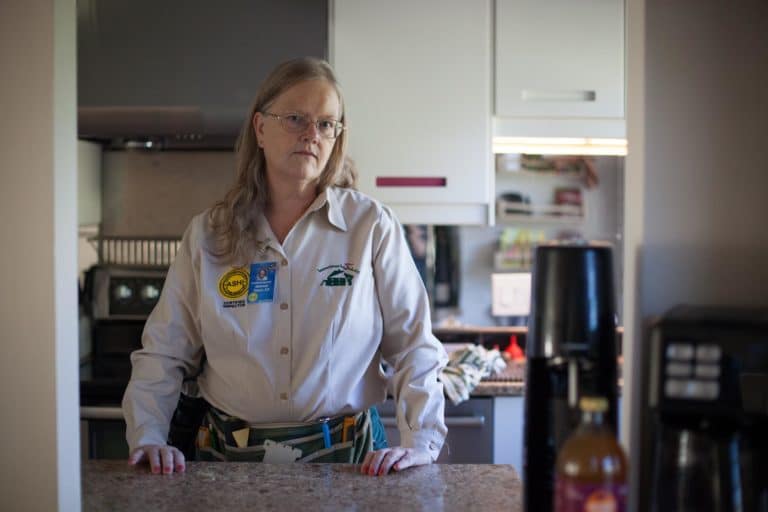 In our Inspector Spotlight series, we take a closer look at individual inspectors making an impact on the inspection industry.
Most home inspectors agree that women are underrepresented in the inspection industry. However, just how few female home inspectors there are is difficult to pinpoint.
According to the United States Bureau of Labor Statistics, women made up 14 percent of the nation's 108,000 construction and building inspectors in 2018. However, home inspectors comprise just a sliver of the construction and building inspectors category, so if it's difficult to say if 14 percent accurately represents the female footprint on the property inspection industry.
In its 2011 Home Inspections Business Operations Survey, the American Society of Home Inspectors (ASHI) made a consorted effort to gather and publish data regarding the percentage of female and male home inspectors. According to its data, only 1.6 percent of inspectors surveyed were female. However, with the data nearly a decade old, it's unlikely that the survey results remain true today.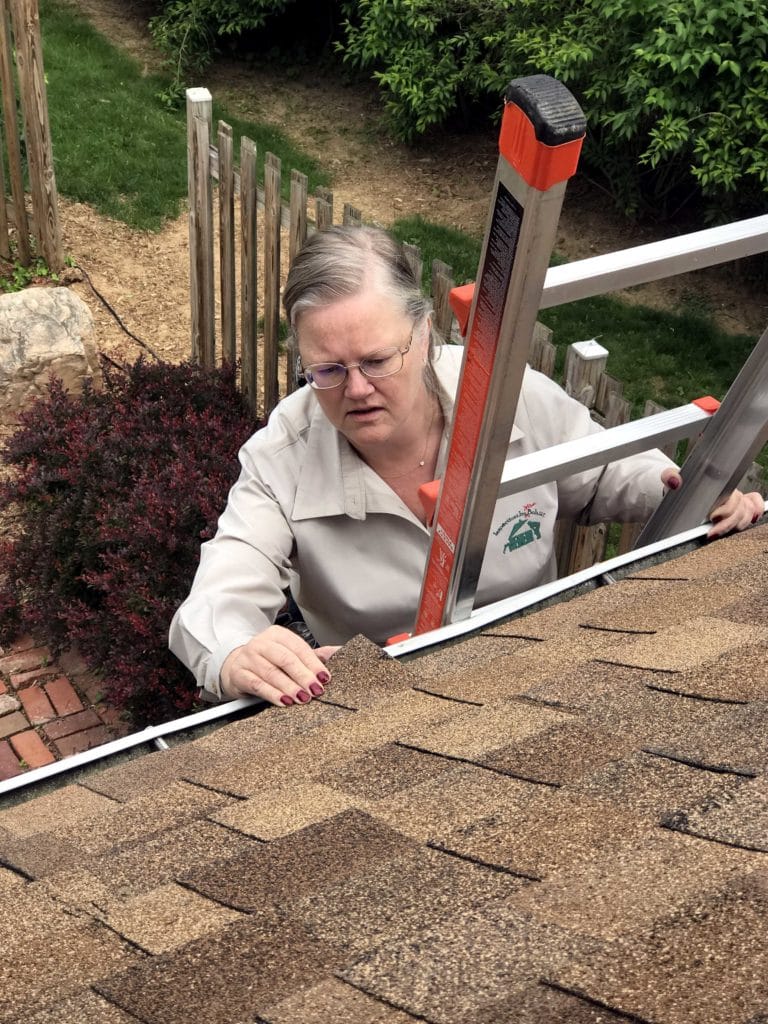 Whether women make up 1.6 or 14 percent of home inspectors, their contributions play a pivotal role in how the inspection industry evolves. In this article, we explore how Maryland native Welmoed (pronounced VEL-moot) Sisson entered into and thrives in the inspection field.
Starting Small
When her husband started Inspections by Bob, LLC in 2003, Sisson was designing and developing custom window treatments and accessories as the owner of Bellwoods Interiors. While purchasing and inhabiting three "challenged" homes had given the couple great practice diagnosing defects, Sisson perceived property inspections as her husband's dream—not her own.
"I am not going to go crawling around crawlspaces and attics" Sisson told her husband. "But, when I'm not working, I'll help you by answering the phone, scheduling appointments, and doing some marketing materials. But that's the limit, because I have my own business."
So, in between sewing projects, Sisson supported her husband's business by completing clerical tasks. Every night, her husband Bob gave the family informal inspection classes by presenting slide shows of that day's inspection findings.
Changing Course
Little did Sisson know that, five years after Bob's business began, the recession would hit. As Bellwoods Interiors dried up, Inspections by Bob blossomed. The inspection company's success inspired Sisson to dive deeper into the administrative and marketing duties of the business.
While creating more marketing materials for the business, Sisson grew concerned that her basic inspection knowledge wasn't enough. A journalism major of The George Washington University, Sisson is a confident and competent writer when she has a firm grasp on the topic. So, as she struggled to adequately articulate herself writing about the inspection industry, Sisson realized she needed to know more.
First, Sisson took home inspection training courses at a local community college, where she stood out for her industry knowledge. After watching seven years' worth of Bob's inspection slideshows, Sisson had more defect recognition experience under her belt than her instructor, a city code inspector who got his license to teach the class.
"I was totally the ringer for the class. I corrected him when he made mistakes. He probably hates me," Sisson said.
After graduating from her home inspection training, Sisson thought it only made sense to complete her education. She took and passed the National Home Inspector Examination (NHIE) and applied for and received her Original Home Inspector License for the state of Maryland.
"My reasoning was: I'm costing the company money, so I may as well do a couple of inspections just to pay the money back and earn my keep," Sisson said.
Inspections by "Mrs. Bob Sisson"
As she inspected, Sisson discovered that she loves the industry. A self-described novelty seeker, Sisson enjoys how every inspection property and client is different. Furthermore, Sisson appreciates the opportunity to safeguard others and their investments.
"It makes me feel fantastic when I spare someone from making bad mistakes that could kill them. I like to say that my work saves people's lives," Sisson said. "Either I'm saving their life or I'm saving their money—or both."
While she continues to enjoy drapery and design—she still sews her own clothes—Sisson enjoys having a job that benefits others in more meaningful ways.
"You're not going to get rich being a home inspector, but you will get amazing job satisfaction by making a material difference in others' lives," Sisson said. "[Home inspections] are something that have lasting value and lasting effects on people's lives. It's not like I'm selling them a shirt in a store that is going to go out of style in three months. [Inspections] are something I do for [others] that has long-term ramifications."
Now, as an ASHI Certified Inspector (ACI) and an adjunct instructor for home inspectors attending Frederick Community College, Sisson hopes to pave the way for people—including women—entering the industry. As the number of female home inspectors continues to grow, Sisson feels confident that more women will confidently join the ranks.
"At the end of 2011, people were taken aback when I showed up. They were like, 'Wow. You're a woman. I've never seen a woman home inspector before.' They were totally flabbergasted," Sisson said. "Now, it's a non-issue. Nobody bats an eye. We've become the norm."
Have a home inspector you'd recommend for our home inspector profile series? Let us know! Email our marketing team with the name of the inspector, their contact information, and how their story could inspire others.
Related Posts