Four Journeys, Four Destinations:

A Black History Month Inspector Spotlight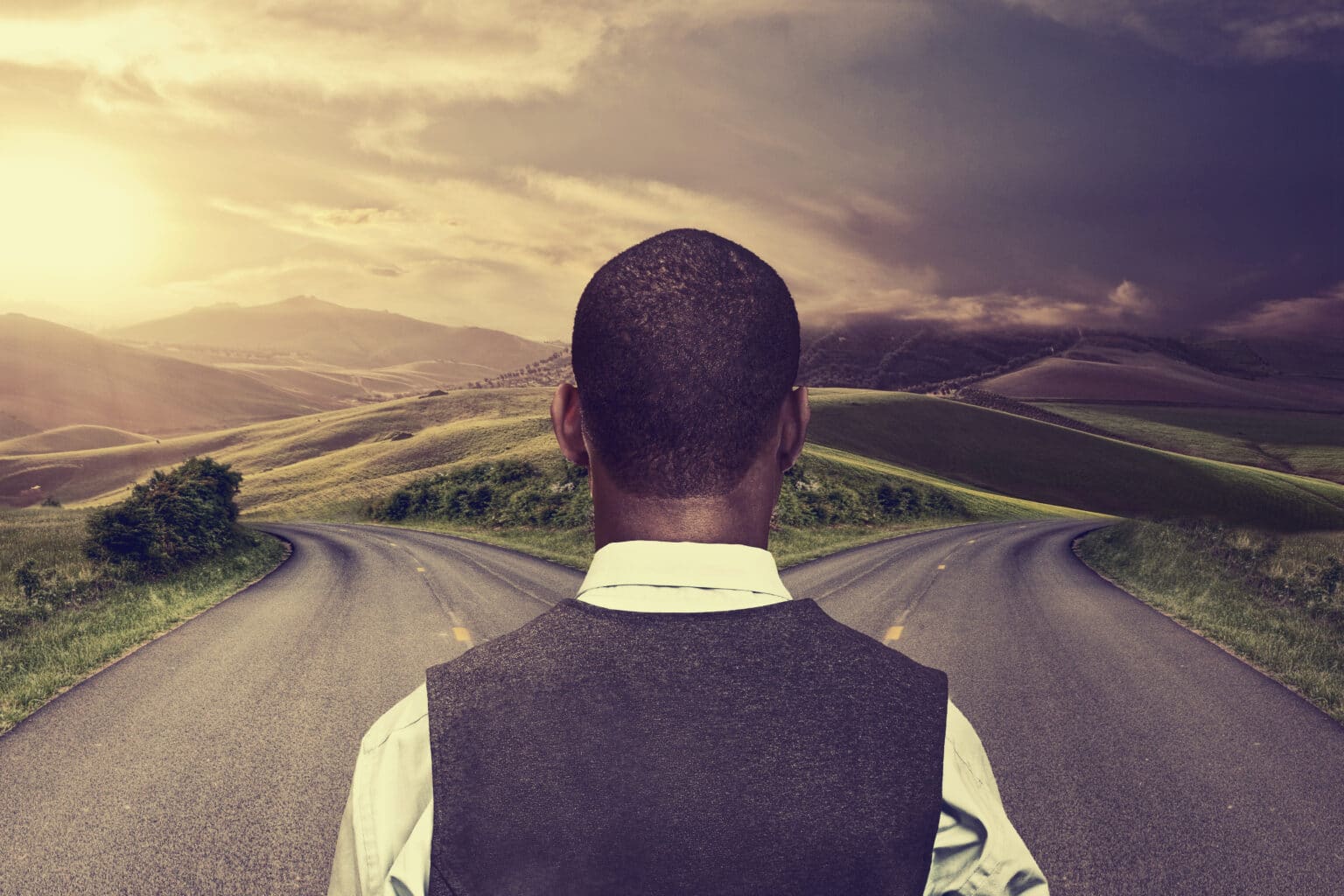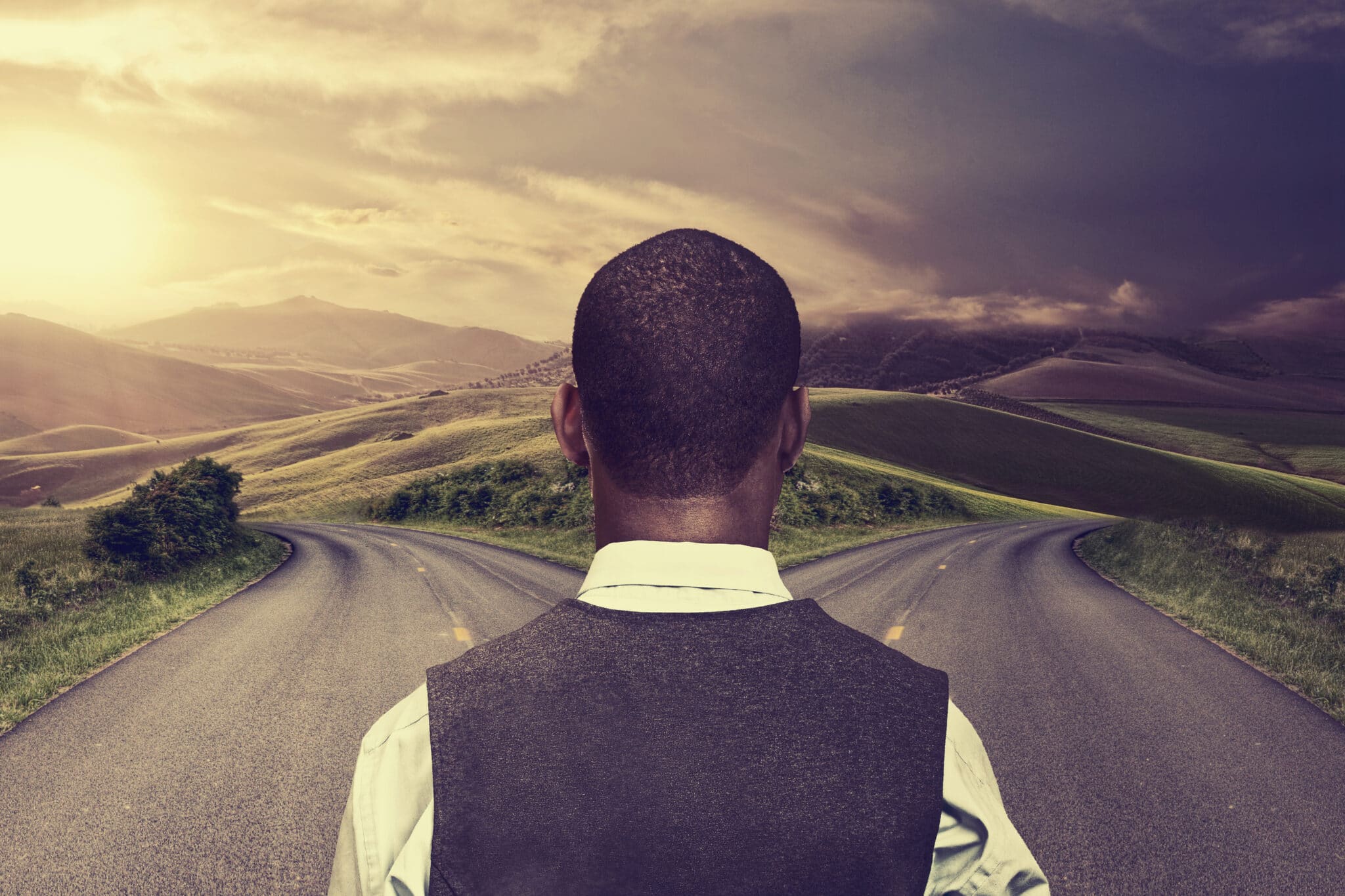 Starting a career in home inspection is difficult for anyone, regardless of their background. Each journey comes with its unique set of challenges and triumphs, as the four home inspectors in this article can attest. In a way, you must recraft yourself into someone new to fit the role. You must change who you are into who you want to be.
For our Inspector Spotlight this Black History Month, we are highlighting four Black home inspectors who have each become something in pursuit of success. They've had to bend over backwards to get a realtor to remember them, to stand out as inspectors, to become their own bosses, and to get the support they need as home inspectors in this challenging industry. While none of the stories are the same, they show a willingness to get outside of the box and be exceptional home inspectors. Their advice, their experiences, and their stories can help inspire you in your own home inspection business. These home inspectors are:
Learn from these Black home inspectors and consider who you want to be as an inspector.
Calvin Ceaser: Be a peoples' person.
If anyone is worried about whether or not they can succeed in the home inspection industry if they get into it "late," just take a note from Calvin Ceaser of CalPro Home Inspection Team. At the age of 54, he decided to start his home inspection business. A close friend of his had also recently begun inspecting, so after a few ride-alongs, Ceaser knew it was for him.
But starting his business wasn't easy. Ceaser knew that, without connections with realtors, his business would be dead out of the water. But developing those relationships wasn't as simple as he'd thought it would be.
"I was out marketing, going from office to office, visiting different realtors and trying to get my name out there," Ceaser said. "I learned that a lot of realtors don't work out of their office. It was hard to get to know them because they were out showing [houses]."
Ceaser realized that if he was having a difficult time reaching the agent, potential clients might have a hard time, too. With this in mind, he called the realtor with a pitch.
"I've been to your office several times and you're never there. Aren't you missing out on business?" Ceaser asked.
She responded, explaining that she may have potentially missed out on clients, but most of her realtors preferred to work from home since most clients were referrals. And this is where Ceaser put himself out there.
He volunteered to stay in the office and answer phones when he was available so that potential clients wouldn't find a locked door and a voicemail. She was impressed by the offer, and he was set up in the front of the building. This helped many of the other realtors in the office feel more comfortable coming in, since they wouldn't be alone in the building. This led to them trusting him and using him for their inspections, as well as sharing his info on their social media accounts.
"I gained market share overnight. My business went from almost nothing to working two to three inspections a day," Ceaser said.
Put people first.
This story highlights a major strength of Ceaser's: he is a peoples' person. He takes extra time before and after each inspection to include the both the seller's agent and the buyer's agent in any updates on the inspection, and he encourages his clients to tell their agent if they have any concerns with the inspection. Getting to know them and letting them know that they could reach out to him whenever necessary helps them feel comfortable with his inspections. His personability kick-started his business with agent referrals and it continues to help his company grow today.
Ceaser proved that entering and succeeding in home inspecting is less about past experience, and more about the gusto and helpfulness with which you start your business.
"Are you going to have some tough times? Yeah. But the reality is, if you give your best in anything you do, at some point you're going to succeed," Ceaser said.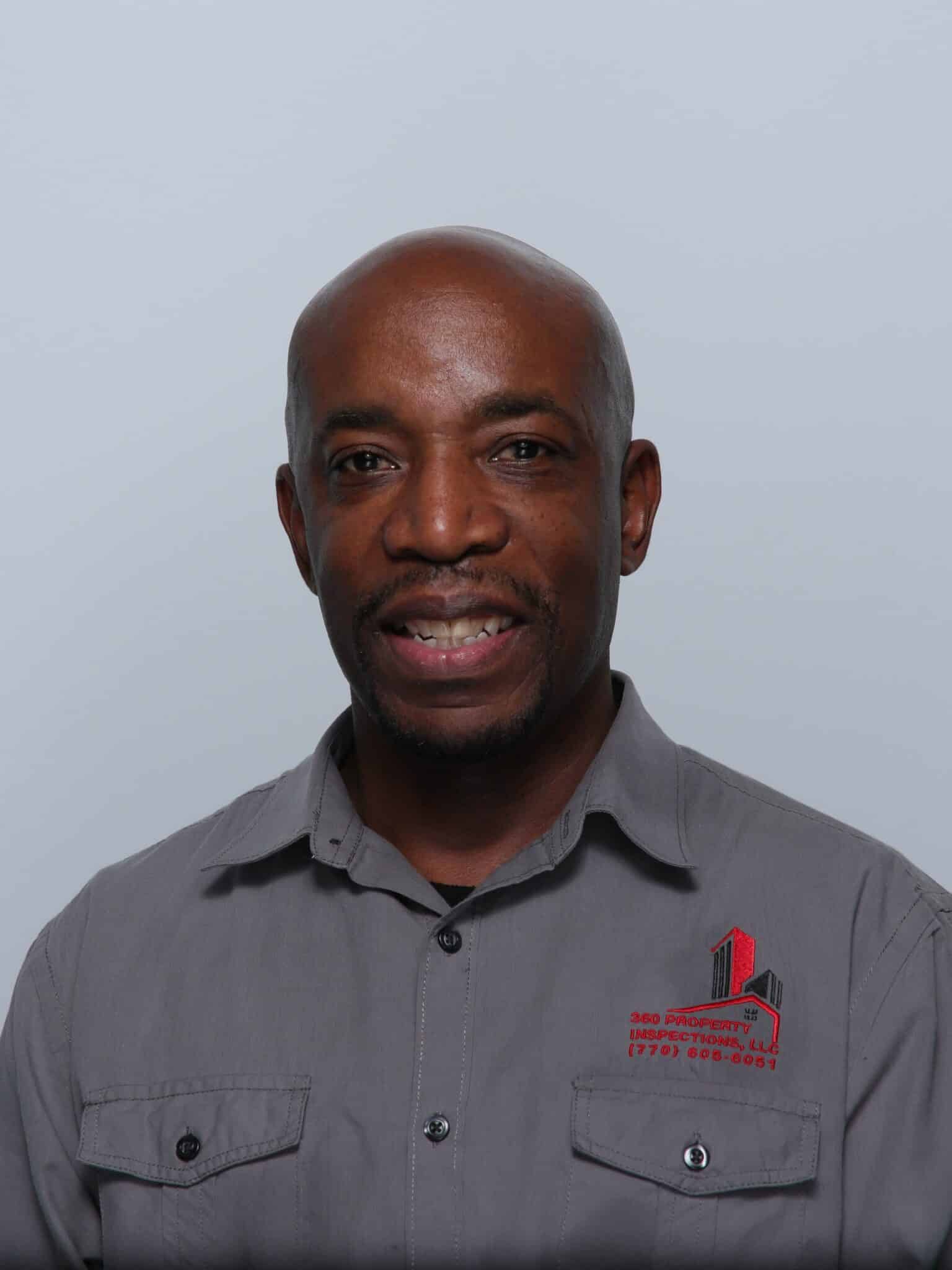 Kenneth Reese: Be your own boss.
Growing up, Kenneth Reese remembers how his parents worked for themselves. He appreciates the freedom and responsibility they had. However, he didn't experience that for himself working as a project manager. That is, until he was buying a home.
He met the home inspector who would be looking at his house and became intrigued with the profession. It had the flexibility and responsibility that came from being his own boss.
"It [became] one of my dream jobs," Reese said.
Setting his own schedule and working for himself are a major reason why Reese loves the profession.
"My wife and I do a lot of traveling throughout the year. In the past, it was hard for me to take off from my job. Now that I'm my own boss, I'm able to take off with no problem," Reese said.
On top of that freedom, Reese appreciates the fulfillment that comes from him helping others with a business he built up solely by himself.
"Most people, they've been renting all their lives. When I did [their] inspection, they felt more comfortable. They feel good about buying that house," he said.
And the best part? Whenever he helps a client avoid buying a problematic home or helps them to knock $10,000 of a house's cost, he knows he is helping them as himself: not as some representative of another person's company but as his own boss.
Great Freedom Means Great Responsibility
Being your own boss isn't all about trips and flexible schedules, Reese attests. When he started his inspection business, 360 Property Inspections, LLC, Reese recalls the struggle he had getting clients. His first hurdle was attracting realtors who could trust and recommend him to clients and other realtors. As the person in charge, he couldn't rely on anyone other than himself to create that trust and build those connections.
First, Reese tried to utilize his connections. He called on friends and family that were in the real estate business. Even then, however, he had to prove his skill before they trusted him enough as an inspector to refer other clients to him. For that, he focused on being thorough and timely with his inspections and reports. Clients and realtors appreciate the professionalism that comes when an inspector can do a good job while meeting deadlines.
Realtors and clients also appreciated Reese's efforts to present himself professionally. When people think of a dress code, they often think of dress codes enforced by others on them—but Reese was his own boss. He knew that he couldn't become a professional in the eyes of potential clients and realtors if he didn't hold himself to a higher standard and setting a personal code of professional appearance.
"Have your shirt tucked in. Have on clean clothes. I try to keep my van cleaned and washed every time," Reese said.
These efforts, along with consistent work on his social media accounts, resulted in Reese growing his business significantly. His current goals include expanding into a multi-inspector firm, as well as increasing the offerings for specialty inspections like pest and others. And the best part? He is the one who made it happen.
Nita Davidson: Be a community creator.
As a real estate investor, Nita Davidson was continually unimpressed by the home inspectors who examined her properties. They would miss defects and issues that she would later discover as she was fixing up the home. So, she decided to start inspecting herself.
"I had already been rehabbing houses at that point in time, so that experience would translate well into the realm of inspecting," Davidson said.
While Davidson didn't find the courses or inspections difficult, she struggled to find a community to bring her business questions to. As a female, Black home inspector, she found it difficult to find other inspectors with similar backgrounds. She wondered if there were capable people in her demographic who, unaware of what it took to become an inspector and without other inspectors in their network, would not pursue an inspection career due to lack of information and support.
"I felt that other Black people, other minorities, women, the youth were being locked out of the opportunity," Davidson said.
Building a Community
So, after inspecting for a few years, Davidson created Inspector Flow, a home inspection school that caters to minorities, women, and youth.
"[It was made] to inform them about the opportunity in this particular real estate trade, provide them standard education in a judgment-free environment, and to help give them some tips and some tools on starting and maintaining their businesses," Davidson said.
In its first year, Inspector Flow graduated over 60 inspectors Davidson hopes to help many more students get the knowledge they need and navigate complicated state requirements to enter the industry.
"Seeing all the different roadblocks [to becoming a licensed inspector] and the [lack of] equitable access to the education really bothered me. So, I've been putting my money and my time where my mouth is and trying to help people," Davidson said.
To anyone who wants to become an inspector but feels like they doubt their ability to enter the field, Davidson encourages them to "keep flowing." That means that, whatever comes your way, resolve that you will never quit.
"Keep growing through the highs and lows," Davidson encourages.
Woodrow Roberts Jr: Be an uncompromising treasure hunter.
Woodrow "Woody" Roberts Jr. really wished he had known about home inspectors before buying a home. Having experience in remodeling, he knew that his prospective home had issues, but the real estate agent assured him that the seller could fix the issues after closing. Hindsight is 20/20, right?
As you can guess, the seller was unwilling to help Roberts with the leaking roof, drywall damage, and termites. Thankfully, a friend of Roberts', a lawyer, helped resolve the disagreement and get Roberts the help he was promised, but Roberts never forgot the frustration of that moment.
Years later, while working as a public works inspector, he came across an article on home inspectors. He was certainly frustrated that his agent never mentioned the possibility of a home inspection, but he was even more curious about what home inspections entailed. One course later, and he was certified for home inspecting.
Established inspection firms heard that he was switching over to home inspecting, and they reached out, hoping to utilize him and the work ethic he was known for during his previous inspecting career. Those who knew the quality of his inspections during his time in public works would tell him, "I bet if we hid a dime on the job, you'd find it." That attention to detail made the transition to home inspecting smooth and successful.
"I look at [an inspection] as a treasure hunt. It's a challenge," Roberts said.
Clients appreciate treasure hunters.
One client had Roberts inspect four different homes, and rather than becoming disillusioned with Roberts' work, he appreciated his thoroughness every time—enough to recommend him to all his friends. That client would tell his friends, "If you want to buy a home, get Woody. If you want to sell a home, don't get him."
His diligent inspections have not always been winners with builders or real estate agents, but an unfaltering devotion to catching and reporting every defect earned Roberts many fans among his clients. Whenever a real estate agent accused him of "killing a deal," Roberts would just respond: "No, this house committed suicide. I work for my client—not the real estate agent."
Eventually, the Veterans Administration (VA) heard about Roberts' skill and thoroughness and hired him to inspect homes that have been remodeled or built to accommodate veterans.
"[Working for veterans] has been really, really encouraging. It gives me the chance to let these guys know I appreciate their service for our country. It's an honor for me to do their inspection and make sure they're taken care of," Roberts said.
Roberts had many opportunities given to him from those that heard of his high standards, like inspection companies and the VA. Any home inspector would feel grateful for such opportunities. However, it's important to remember that Roberts only got those calls because of his reputation. Precision and skill created that reputation—the type of precision and skill that only comes from practice and setting a high bar for yourself.
If you want to be known for "finding dimes," or their equivalent, then you need to practice finding dimes daily. It must become second nature. For anyone who hopes to reach that high bar, Roberts admits that there is only one way to do so: "Get training. Know your craft. You can only be as good as what you know."
If you build your career on being a treasure hunter among inspectors, as Roberts has, you can always expect your clients to treasure you in return.
Share who you have become.
Every inspector is trying to be something, whether they know it or not. Your actions are the determining factor for what you will become. Many inspectors have taken the leap to become their own bosses. It is much harder taking that next step, however, to become a good boss for yourself, like Reese talked about. Other inspectors are trying desperately to become peoples' persons, like Ceaser, or uncompromising treasure hunters, like Roberts. Still others are going above and beyond to be community creators, like Davidson. Whatever you choose to be, hopefully these stories can help you become the home inspector and business owner you desire.
We are extremely grateful that these four home inspectors were willing to share their stories. We hope that each of those reading this will help us find other inspiring stories. If you or an inspector you know has a story that is unique, that teaches valuable insights, or show innovation, email us at weprotect@inspectorproinsurance.com with a recommendation.  We look forward to hearing from you!
Related Posts