5 Hiring Tips for Your Home Inspection Business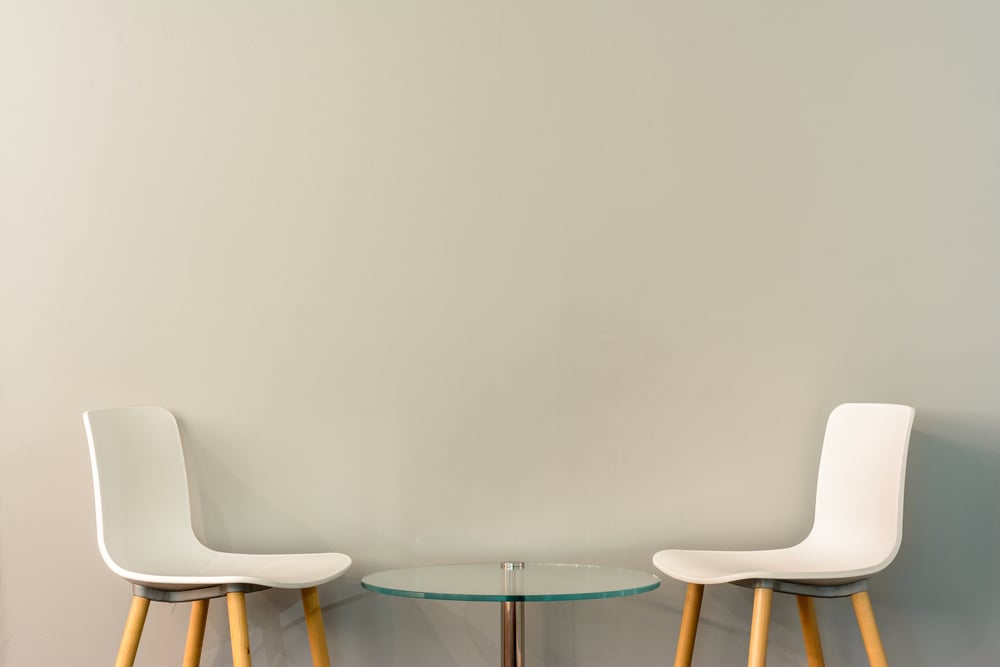 Many of you are desperate for hiring tips for your home inspection business. After all, in a niche industry like home inspections, it can be tough to find talent. But for many U.S. home inspectors, hiring is a must. Let your inspection business run understaffed and you risk lower productivity and employee burnout. But hire the wrong person or at the wrong time and your business can suffer even more.
How can home inspectors manage risk and hire quality staff? We asked your fellow home inspectors, who shared 5 hiring tips for your home inspection business.
1. Hire at the right time
According to Jim Troth, General Manager of Habitation Investigation in Ohio, it's important to keep your calendar available for new clients. In fact, Habitation Investigation guarantees the ability to inspect within 48 hours of a new request.
"If you can't schedule anybody new for a week, you need to hire somebody," Troth said. "You're losing business because, at that point, you're having to turn away business."
In Troth's view, turning away business doesn't just affect that client. It can impact realtor relationships and the potential to receive future referrals.
"When you turn somebody away, you also kind of turn that agent away," Troth explained.
Travis Hill, Owner of Premier Inspections in Texas, agrees. In Hill's experience, inspectors that have declined work from one realtor often unintentionally stifle referrals from multiple realtors.
"If agents start saying you're too busy, it goes like wildfire," Hill said. "Once you get the reputation you're too busy, you're done."
For Paul Duffau, Owner of Safe@Home Inspections in Washington, it's important to consider not just realtor relationships and potential clients but yourself.
"When I am working seven days a week, 70 hours a week, when I'm working too much to have a personal life, it's time for me to find someone else to help me," Duffau said.
2. Make sure your business is stable
"You've always got the fear that you're going to hire someone and not have work for them. The first thing I look to do is get that fear out of my head. It doesn't apply to the decision-making process," Duffau said.
Duffau recommends running the numbers to make sure that your volume of business justifies hiring. Typically, Duffau looks for 40 to 50 percent business growth to outweigh the cost.
When looking to hire, Hill suggests looking not at your ups and downs but your "medium line." By focusing on his average, Hill can better predict future workflow.
"That way, whenever you hire somebody, you're busy enough for them," Hill said.
William Chandler, Owner of Property 360 in Florida, agrees that financial planning is an essential component to hiring.
"We're in business 12 months out of the year—not nine months…. It's all about preparing a pay structure that works for your people 12 months out of the year," Chandler said.
Chandler advises that people find a payroll balance based on projected revenue. If business owners overpay in labor during the peak times, those owners may be less able to keep pay consistent during slower months.
In addition, Chandler suggests diversifying inspection services so, when standard inspections are less in demand, your inspectors can perform additional services.
"I don't even expect to make profit off that ancillary work in December and January. I use that to keep my people and to preserve the [profit we made] in the first 10 months of the year," Chandler explained.
(Read more about diversifying your inspection business through additional services here.)
3. Look for a service mentality
On-boarding and training newly hired home inspectors, particularly those inexperienced in the industry, is essential to risk management. Failure to ensure that your home inspectors inspect according to the Standards of Practice and to your own business' requirements opens you up to unnecessary risk.
While inspector training is important, there is no rule that states that home inspectors must be fully qualified prior to being hired. In fact, most of the home inspectors we interviewed agreed that character, not technical skills, is most important in a new hire.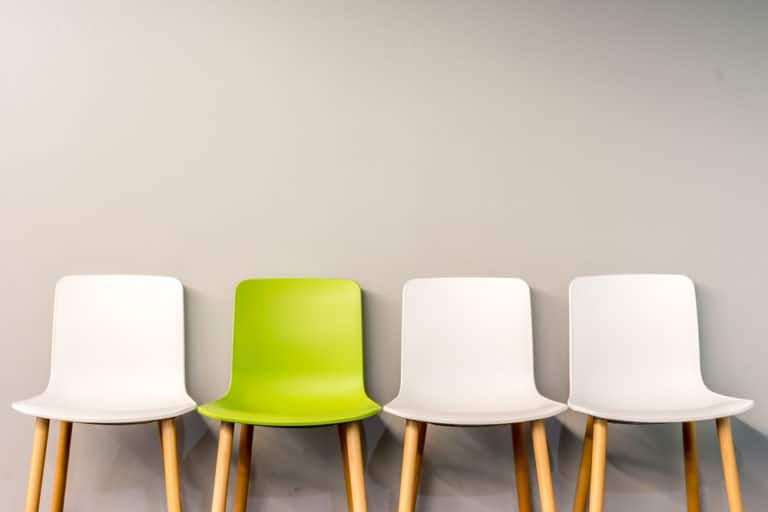 "You cannot change the personality. It's very set," Troth explained. "You have to find a personality that is willing to make sure that other people are satisfied—a service mentality."
But why is personality so vital?
"We are in a relationship business," Duffau said. "It's a relationship with the people who are referring you. When we have a client, we build relationships with them. [But] it is a very short window to develop a deep relationship."
The ability to build relationships is what has grown Duffau's business the most. It has led home buyers to call him to inspect their next home purchase a decade later. And it has allowed his team to listen and adapt information based on the client and the message. (Think about the "good delivery" tips from your peers and realtors in "Mitigating Risk Through Communication.")
For Hill, too, having a personality that appeals to clients counts from both a customer service and risk management standpoint.
"In the end, it's not really how good or bad a job you did; it's how good or bad a job they perceived you did," Hill said. "Our business is based on trust and how you make someone feel…. Personality is everything."
A Word of Caution
However, it's important to recognize what combination of personality and skills work best for your business.
"We look for experience. It doesn't have to necessarily be home inspection, but it's got to be building related," Chandler said. "There are lots of successful companies that prefer raw, green talent….  It works for a lot of them, so I can't discount it. It wouldn't work for me, though."
And even when you hire for personality, be sure that your first impressions are accurate advises Michael Patton, Founder of AA Home Inspection in Kentucky.
"I didn't do a background check before I made the commitment to hire a guy. It ended up costing me two weeks because he couldn't pass the background check for the Kentucky State License," Patton said.
4. Look to hire—even when you're not hiring
But how do you find the qualities you're looking for in a new home inspector?
Troth starts to look for people with a service mentality long before the interview. He often begins his search at restaurants and coffee shops.
"I watch them doing work for another company, so I kind of interview them without them knowing it," Troth said. "If they go out of their way to help you out and they have no idea that you are considering hiring them, that's a good person."
In fact, all six of the home inspectors Troth has hired have been customer service employees Troth has observed in previous jobs. He and his wife keep a list of potential hires on a note-taking app on their phones. Then, when Troth is looking to hire, he and his wife review the list, revisit potentials, and approach them on the job.
How many potential future employees do Troth and his wife have on their lists now?
15 and counting.
"Always have your eyes open," Troth suggests.
For Chandler, having your eyes open allows you to hire great inspectors as the opportunity presents itself.
"I think hiring is ongoing. Sometimes, you can't wait until you need someone lest they not be available," Chandler explained. "If you want to continue to grow your business and [increase] volume, hiring is a constant thing. It never ends."
Patton agrees.
"Which mode are you in? Do you want to grow? You better have somebody [ready to hire] when you're at about 80 percent capacity," Patton said.
5. Make sure your staff has insurance coverage
Once they've found their golden hire, many home inspectors forget to make sure their employees and contractors have insurance coverage. Failing to insure your staff can put not just your business but you personally at risk of potential claims. After all, new staff are among the most likely to make mistakes within their first three years. And even if they perform air-tight inspections, your new inspectors can still fall victim to meritless accusations.
Most errors and omissions (E&O) and general liability (GL) insurance policies insure home inspection businesses rather than individuals. Thus, when you hire someone new, it's seldom necessary to purchase a brand-new insurance policy. Rather, you can simply inform your insurance provider that you've added a new inspector and add them to the business' insurance policy. (Most InspectorPro policies can add new employees to business policies for free.)
Do note that most insurance companies differentiate how coverage applies to employees and independent contractors. However, how your policy defines an employee and an independent contractor can vary; it may even differ from the definition on your federal taxes. Be sure to read your policy or check with your broker to make sure both your employees and your independent contractors receive proper insurance coverage.
Like those hiring tips for your home inspection business?
We hope you enjoyed your peers' hiring tips for your home inspection business. Think they left out an important piece of advice you'd like other inspectors to have? Contribute your hiring know-how to the conversation on social media on our Facebook, Twitter, and LinkedIn pages.
Looking to hire another home inspector in the near future? Or hire someone recently? Contact your insurance broker today to make sure they (and you) have the inspection coverage necessary.
Don't have a policy with InspectorPro already? Simply apply online for a no-obligation quote for E&O and general liability coverage. Bonus for larger inspection firms: Most InspectorPro policies do not charge per employee.