Examining the Garage Door Pressure Test

Part 1: The Standards' Perspective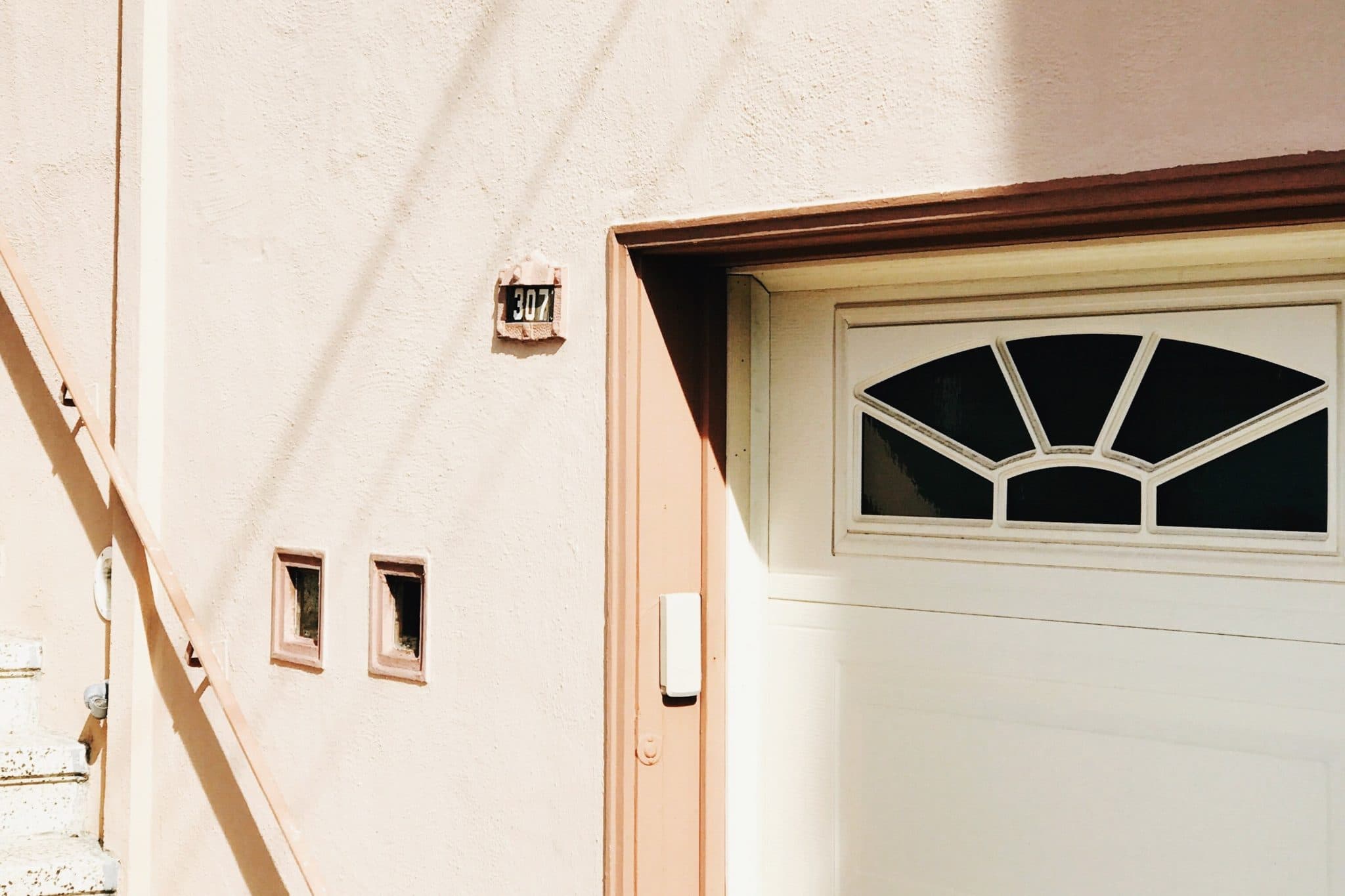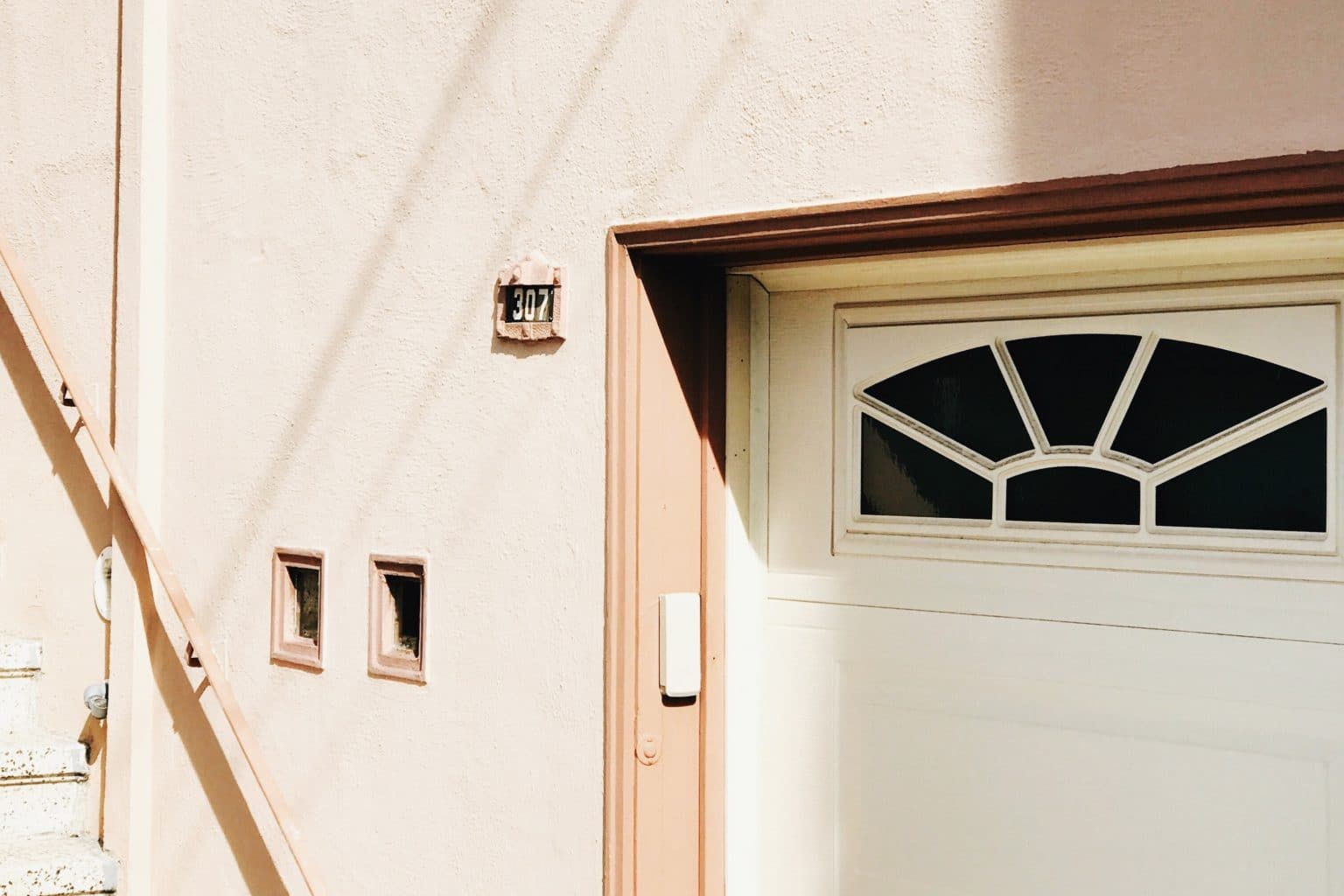 Part 1: The Standards' Perspective

During a routine inspection, one of our insureds tested the reverse jam function of a property's automatic garage door. The door failed the test due to a pre-existing defect, which the inspector wrote up in his inspection report. Shortly after the inspection, the property's seller called the inspector. The seller argued that the home inspector had damaged the door and, therefore, should be liable for repairs.
With the help of our free pre-claims assistance, the inspector responded with a Denial of Liability letter. The pre-claims team argued on the insured's behalf that the inspector was not at fault. We explained that the home inspector did not cause the defect. When he tested the garage door, the defect was shown to be pre-existing. Had the inspector not performed the test, there was a good chance the door would've failed shortly after. This could have potentially caused personal injury or property damage.
Our letter didn't satisfy the seller. He then contracted out the repairs himself, and sent our insured the bill demanding he pay it. The issue elevated to a claim.
The Auto Reverse Test
The auto reverse test evaluates the pressure-activated auto-reverse function of a garage door. You can also call it the contact reversal test, pressure test, and performance test. Home inspectors aim to protect their inspection clients and their clients' families from potential perils by testing this safety feature.
According to the United States' Consumer Product Safety Commission (CPSC), there were 23 entrapment incidents involving death or injury of children under 15 years of age reported between December 1, 1996 and June 30, 2003. While the CPSC has not published any more recent statistics, news outlets have continued to report on garage door-related incidents, like the death of a child in Maryland in 2013 and the death of a dog in New York in 2018. While reports of incidents appear to be infrequent, these stories of fatalities and injuries concern buyers and, subsequently, their inspectors.
However, choosing to perform the contact reversal test isn't as straight-forward a decision as it may seem.
For one thing, there are two primary ways to perform the test—with a two-by-four and with your hands—and inspectors and subject matter experts vehemently disagree on which technique is superior.
For another, some industry professionals question whether the performance test is, in fact, an accurate predictor of safety or if it, in fact, gives clients a false sense of security.
Lastly, as we shared in our article Top 5 General Liability Claims Against Home Inspectors, inspectors take on increased liability when they perform the performance test, as virtually every garage door-related claim we've seen has resulted from the test.[i]
We looked to the two nationally recognized Standards of Practice (SoPs) to see how they address the contact reversal test.
What ASHI and InterNACHI Say
Both the American Society of Home Inspectors' (ASHI) Standard of Practice and the International Association of Certified Home Inspectors' (InterNACHI) Standards of Practice state that home inspectors are not required to conduct the performance test.
The ASHI SoP includes several exclusions that relieve inspectors of the duty of conducting the performance test on garage doors:
The inspector is not required "to operate, or confirm the operation of every control and feature of an inspected appliance." (SoP 10.2.I)
Additionally, the inspector is not required to determine "the strength, adequacy, effectiveness, and efficiency of systems and components." (SoP 13.2.A.3)
The SoP excludes determining "future conditions including but not limited to failure of systems and components." (SoP 13.2.A.6)
The inspector is not required to operate "automatic safety controls." (SoP 13.2.C.4)
And lastly, the inspector is not required to "perform procedures of operations that will, in the professional judgment of the inspector, likely be dangerous to the inspector or to other persons, or to damage the property or its systems or components." (SoP 13.2.F.1)
According to Tom Lauhon, Chairman of the ASHI Standards Committee ⁠—which maintains, updates, and creates new standards for the Association⁠—the five exclusions above absolve home inspectors of the responsibility to perform the pressure test.
Meanwhile, the InterNACHI SoP are more direct in their exclusion of the pressure test. The exclusion states: "The inspector is not required to verify or certify the proper operation of any pressure-activated auto-reverse or related safety feature of a garage door." (SoP 3.10.IV.K.)
Leaving the Option Available
Both Associations were quick to point out the difference between excluding the requirement to test and prohibiting the test. Both SoPs do the former, not the latter.
"InterNACHI authored its [Standards of Practice] to protect its members," said Nick Gromicko, InterNACHI's founder. "We're saying that you don't have to
. That doesn't mean you don't do it. That doesn't mean you can't do it. It means you just aren't obligated to test it."
Lauhon echoed Gromicko's sentiment. He stated that ASHI created its SoP to accomplish two objectives: to establish a minimum inspection requirement and decrease liability.
Which Auto Reverse Test to Perform
Regarding which of the two optional performance tests is superior, ASHI remains silent. According to Lauhon, while The ASHI School touches on what to look for during a garage door inspection, it does not discuss testing much.
Alternatively, InterNACHI provides counsel regarding how its members may choose to test the auto-reverse safety feature in several documents.
For example, InterNACHI's online education course "How to Inspect the Attic, Insulation, Ventilation & Interior" (Course #3700) provides home inspectors with instructions on how to perform a contact reversal test using a two-by-four. It states, however, after immediately outlining the steps required to perform the pressure test, that the test is "controversial for many home inspectors, because home inspectors perform visual-only inspections. InterNACHI does not recommend using your hands or a part of your body in order to conduct a contact reversal test."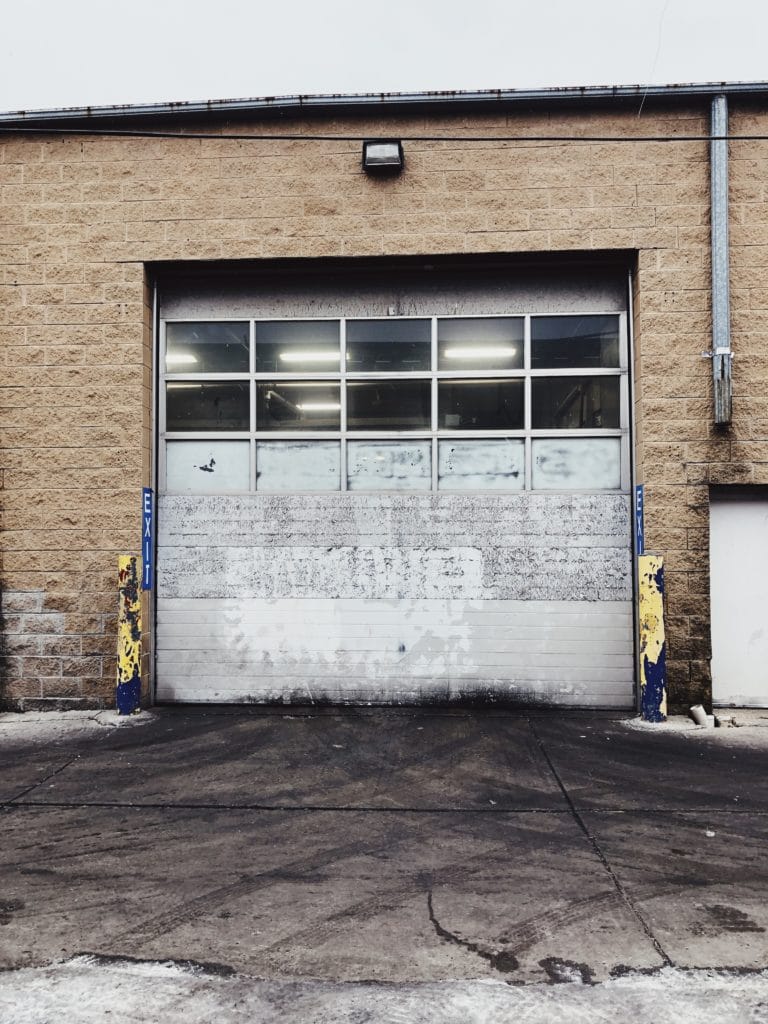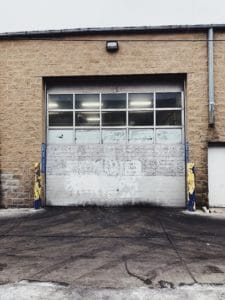 Other InterNACHI sources offer different counsel. According to an article entitled "Garage Doors and Openers" by Gromicko and Kenton Shepard, Certified Master Inspector (CMI), the automatic reverse system "can be tested by grasping the base of the garage door as it closes and applying upward resistance." The article also states that "some sources recommend placing a two-by-four piece of wood on the ground beneath the door." Nevertheless, in referencing both instances, the authors suggest that inspectors use caution while performing the tests "because they may accidentally damage its components if the door does not reverse course."
Additionally, Gromicko personally recommends that inspectors exceed the InterNACHI exclusion of the performance test in favor of the "hands-on" test. (More on individual inspectors' preferences later in Part 2 of the series.)
Whether to Exceed the SoP
Whether inspectors do not perform the auto reverse test as both the SoPs allow them to is a complicated question.
ASHI
Lauhon acknowledges that most home inspectors want to—and, perhaps, need to—exceed the SoP. He claims he doesn't know any inspectors who perform to the minimum Standards and remain in business a year. Thus, it's up to every inspector to weigh the benefits of exceeding each standard against the increased liability.
"You can go as far beyond the Standards as you feel comfortable. But, when you do, you accept additional liability," Lauhon said.
Marc LeBlanc of Sherlock Home Inspection in Louisiana recommends that home inspectors use their individual knowledge and expertise as the determining factors to when they exceed the SoP.
"Home inspectors should take advantage of an SoP's status as a 'minimum standard' by exceeding that Standard wherever doing so would contribute to meeting the expectations of the client and wherever the inspector feels confident that he has the skills and knowledge to do so without inviting an incident," LeBlanc said. "This does not relieve the inspector of the need to manage the expectations of the client by other methods, such as educating the client on what he can expect from the inspection report prior to the performance of the inspection itself."
Former member of the ASHI Education Committee, Les Van Alstine of Accurate Inspections, LLC in Michigan, agrees that home inspectors don't exceed the SoP beyond their own level of expertise, including their ability to report. According to Van Alstine, exceeding the SoP is as easy as specifying why an inspector didn't inspect or test something.
"[The general public] thinks that the Standard would require an inspector to perform a given task, and it doesn't," Van Alstine said. "He can address it very simply by saying, 'I did not inspect.' That meets the Standard."
InterNACHI
While recognizing the SoP's capacity to protect inspectors from liability, Gromicko believes exceeding the InterNACHI SoP is a common and appropriate practice so long as inspectors use their best judgment.
"Let's just dispel this myth that inspectors do exactly what's in the SoP and never exceed it when it's practical," he said. "You don't need a formula and a calculator to realize when it's very logical to just exceed the SoP technically for a moment."
Furthermore, Gromicko argues that the InterNACHI Code of Ethics supports inspectors' rational exceedance of the SoP.
"The InterNACHI Code of Ethics says that the inspectors shall 'substantially' comply with the SoP. And the reason the word 'substantially' is in there is because it's very difficult to comply with the SoP without exceeding it in certain places," Gromicko said. "You have two choices to meet a standard: You can meet it, or you can exceed it."
What the States Say
There are a handful of state-specific standards of practice that mandate that home inspectors perform an auto reverse test.
For example, both the North Carolina and the Washington Standards of Practice require inspectors to perform a pressure test:
A home inspector shall report whether or not any garage door operator will automatically reverse or stop when meeting reasonable resistance during closing. (NC SOP 5.2.D)

The inspector will test the function of the garage door openers, their auto-reverse systems and secondary entrapment devices (photoelectric and edge sensors) when present. (WAC 308-408C-180-1)
In the state of Oregon, home inspectors must prove that garage doors will auto reverse by pressure or sensors:
Report whether or not any garage door opener will automatically reverse or stop when meeting reasonable resistance during closing, or reverse with appropriately installed optical sensor system. (OAR 812-008-0206 – Exterior and Site 2c)
When state and national standards disagree, home inspectors should always comply with state standards. If you are in a state that has specific regulations regarding the auto reverse test, you should follow those regulations.
To test or not to test? A decision for every business.
Both major national associations provide home inspectors with standards of practice to set minimum professional requirements and protect against liability. But, representatives of both associations also recognize the need to exceed the standards when necessary. So, what should home inspectors do?
When asked this question, the Associations agree that the home inspectors themselves must use their own judgment.
"If they have to have that conversation with themselves [about whether to exceed the SoP], they probably don't need to do it," Gromicko said.
Furthermore, Gromicko argues the shades of gray inherent within home inspection are just what makes the business valuable to consumers.
"One of the reasons our profession isn't going away is because robots can't do it. They don't have intuition," Gromicko said. "A robot would either hold the door back with full force or not test it at all."
In Part 2 of our series, we continue to investigate the garage door pressure test—this time, from individual inspectors' perspectives. We ask working professionals how they approach garage door testing and why. And we revisit the inspection claim that introduced the series to reveal how it resolved. Look for it on February 1st.
[i] Shortly after publishing the Top 5 General Liability Claims article, home inspector Dan Katz of TrustPoint Inspections in Indiana asked us how often we see professional liability claims resulting from not testing garage doors. We have yet to receive an E&O claim that alleged that the inspector failed to inspect the auto-reverse function on a garage door. That isn't to say it could never happen or that other insurance companies haven't seen one come in. But in 10 years, we haven't encountered such a claim.
Editor's Note: We added the "What the states say" section to the article on January 23, 2020.
About InspectorPro
InspectorPro Insurance is the leading provider of home inspector insurance in the nation. Why? Above all, we recognize that obtaining or switching insurance providers can be stressful for you. What's more, we understand that you, as a home inspector, have unique needs when it comes to having adequate protection from claims.
For this reason, with InspectorPro, you get tailored insurance for your home inspection business at a reasonable price. And, since our team of licensed professionals specializes in insurance for home inspectors, we are able to give you the personalized attention you deserve. Moreover, we offer benefits like free pre-claims assistance, diminishing deductibles, early claims reporting discounts, and a risk management blog. In short, insuring with anyone else simply isn't worth the risk.
Related Posts