How to handle THAT customer: Resolving complaints against your home inspection business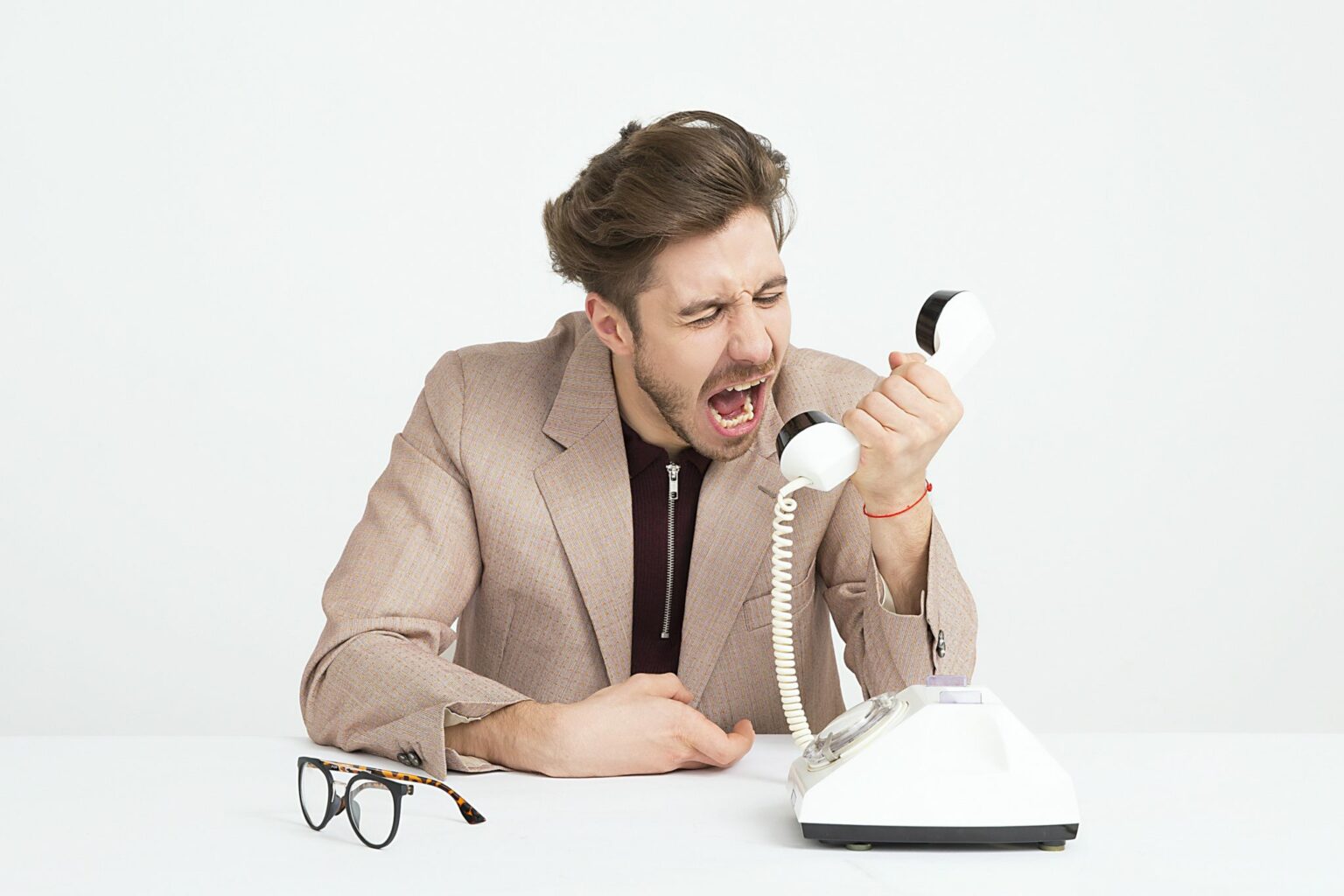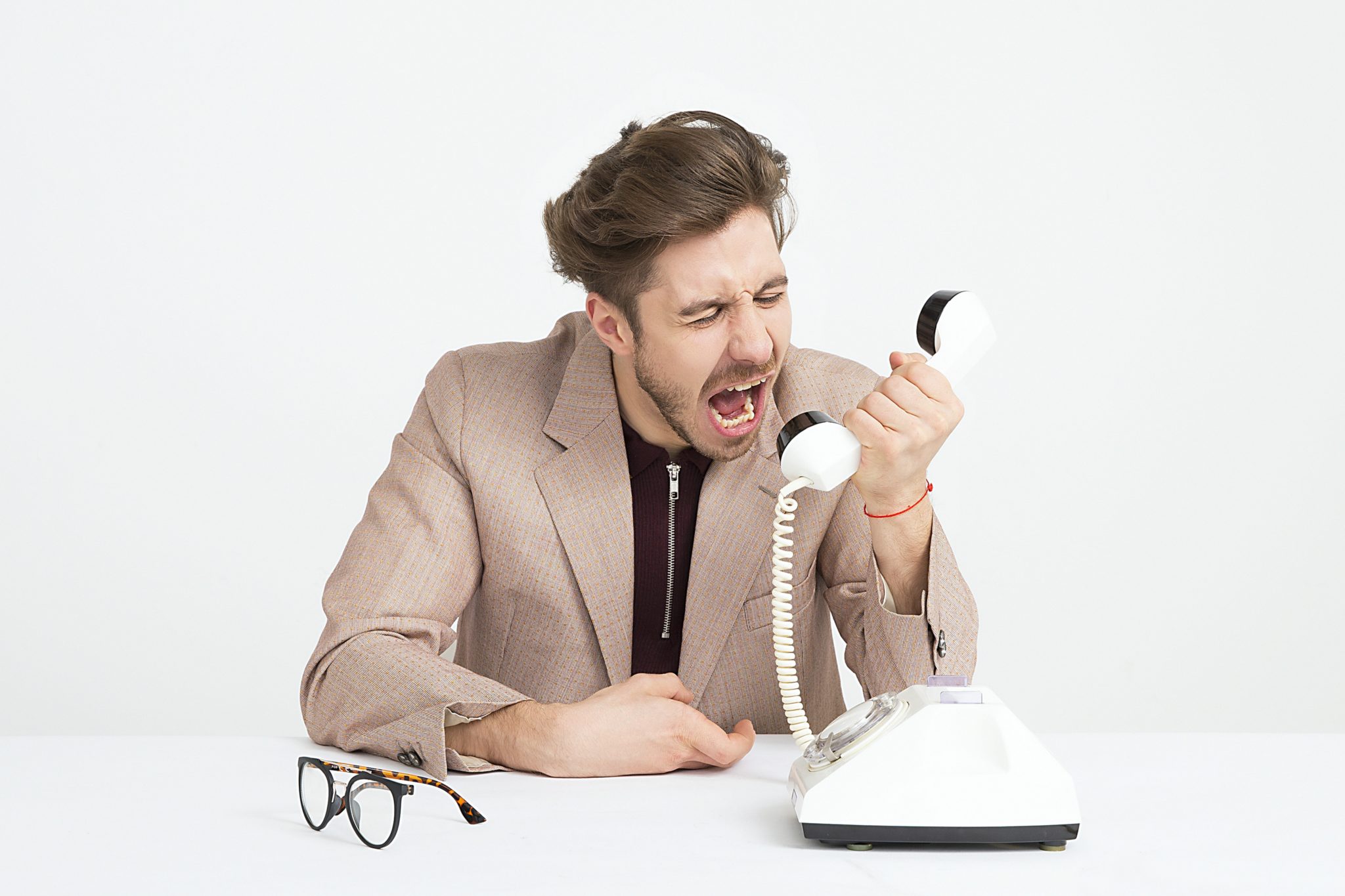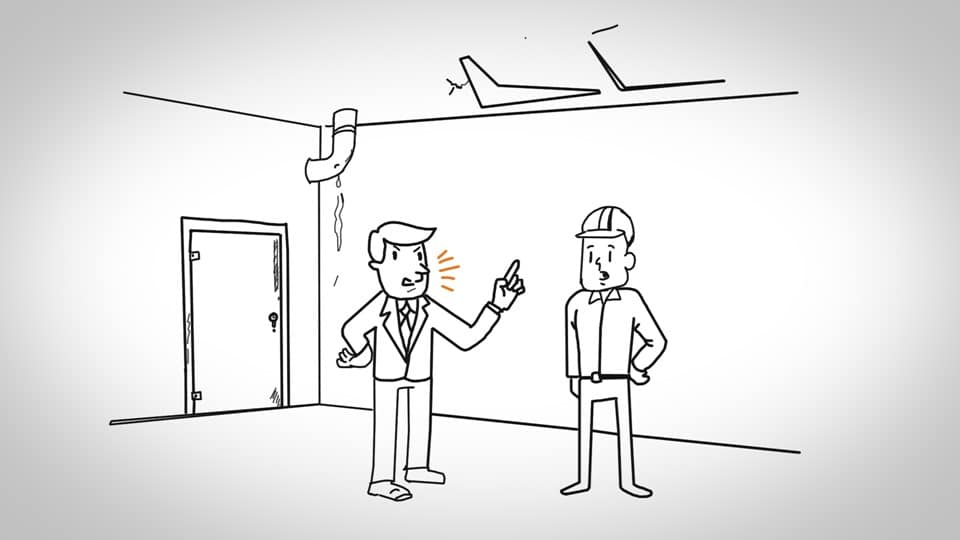 If you've been in business long enough, it's happened to you: You've received a complaint from a customer. Whether their grievance was warranted or highly exaggerated, it can be tough to know how to respond. However, resolving complaints against your home inspection business should be a top priority.
According to the White House Office of Consumer Affairs as reported by Help Scout, news of bad customer service reaches twice as many people as praise for a good service experience. Therefore, one complaint may not end with one unhappy customer; it could damage your reputation with potential customers.
In addition, unsettled complaints could lead to insurance claims, which can impact future premiums. But rest assured. We are here with industry leaders' suggestions for resolving complaints against your home inspection business.
Set (and Reset) Expectations
For many home inspectors, resolving complaints begins with avoiding them in the first place. The inspectors we interviewed emphasized the importance of setting expectations so that clients understand what inspections truly call for.
"I think the biggest thing is that the inspector has to frame [the client's] expectations of what an inspection really is," said Jan Banks, owner of Inside Out Home Inspection in Oklahoma City and mentorship program 6 Figure Home Inspector. "It's an inspection—not a warranty—and, in people's minds, there's not always a difference."
Putting It in Writing
Adam McGary, owner of Capital Claims Management, LLC, which handles all InspectorPro claims and pre-claims assistance, agrees. In our recent article on avoiding mold claims, McGary emphasized the importance of setting expectations in your inspection agreement.
"The single greatest thing an inspector can do to reduce the potential of receiving a complaint or a claim for issues like mold, code, insurability, pest—any number of different things—is to have [an advisement] very prominent[ly written]," McGary stated.
According to McGary, an advisement, often included with a limitation of liability clause, states what is and isn't covered in your inspection. It's important to make it stand out so that your client is less likely to miss it. (To read all of McGary's recommendations on advisements, read our article "How to Avoid a Mold Claim.")
Explaining in Person
James Carr, owner of Inspect & Detect Home Inspections, LLC in Rhode Island, sets expectations by explaining what happens during the inspection before it occurs. By going through where he'll look and why, Carr increases the client's awareness of what the inspection covers and what it can and cannot reveal.
"I take whatever time is necessary to tell them exactly what I'm going to do," Carr said. "I don't want to be an alarmist."
To Carr, an alarmist is someone who scares the client with their words or demeanor. For Carr, it's important to deliver the facts rather than weigh in on the home purchase.
Banks, too, underscores the inspection's limitations by talking to her clients.
"Inspections are a snapshot in time. The snapshot in time is today. You could have drainage issues that I will not be aware of if it's not raining," Banks said as an example of what she says to clients after an inspection.
Address the Complaint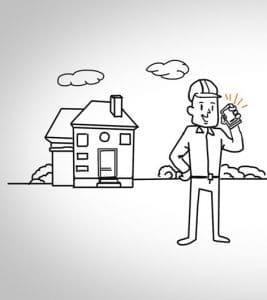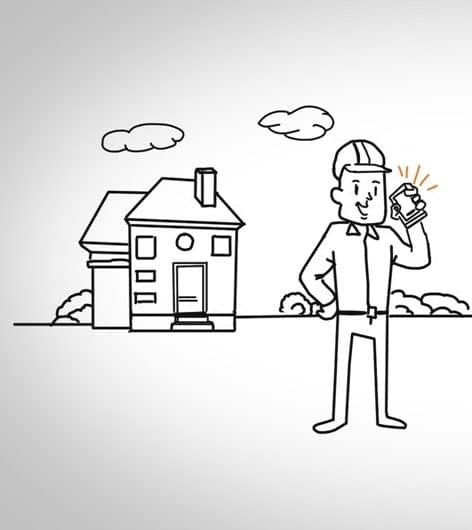 Since receiving complaints can be stressful, many home inspectors fail to respond to them immediately. However, according to Shmuel Steinberg, Claims Counsel for Capital Claims Management, such a delay rarely helps.
"Ignoring [the complaint] is not going to make it go away. Trying to get out ahead of it may actually make it go away," Steinberg said.
Responding Compassionately
Steinberg encourages inspectors to respond quickly and respectfully. By acknowledging what the complainant is saying in a timely manner, you may be able to calm the situation.
Part of being respectful means responding professionally and unemotionally. In his book The Customer Rules: The 39 Essential Rules for Delivering Sensational Service, former Executive Vice President of Operations for the Walt Disney World Resort Lee Cockerell underscored not taking complaints personally.
"The anger is not about you—the customer doesn't even know you or care about you—it is about a situation," Cockerell wrote. "He's been disappointed or frustrated. Maybe she feels ripped off. The complaint may be totally unreasonable, and the reaction may be way over the top. Or not. Either way, it's not about you. It's about the circumstances."
Not the End of the Conversation
Your initial reply is also an opportunity to gather information for resolving the complaint. Have you identified the problem and when it occurred? Do you understand why the customer is upset and what they expect you to do? If not, you probably need to ask more questions.
Keep in mind that your first response does not have to include a resolution. It's often wise to acknowledge the complaint and then buy additional time. Letting the complainant know that you're aware of their issue, that you intend to review the inspection report, and that you'll get back to them soon gives them a timeline. It also allows you to investigate further.
Get Pre-Claims Assistance
What It Is
Pre-claims assistance is exactly what it sounds like: It's free help responding to unhappy clients in a way that may prevent said clients from making any demands.
Even if you don't have the proper endorsement or signed pre-inspection agreement to get coverage for a claim, you're eligible to receive pre-claims assistance. Anyone with a current InspectoPro policy offering pre-claims assistance is eligible for help at no extra cost and no impact to their insurance rate. Learn how it works by watching the video below.
How It Helps
When asked when to involve a pre-claims assistant, Steinberg said "as soon as possible."
"There is no downside to [seeking pre-claims assistance] as a home inspector," Steinberg said. "Pre-claims are not going to affect your premium. They're not going to be reported to the insurance company as a claim. It's not going to be on your loss run."
Pre-claims assistance offers inspectors many benefits, including customized letters to complainants. For Steinberg, the greatest benefit is the one-on-one consultations.
"[Seeking pre-claims assistance] is an opportunity to talk about the situation, to get a second opinion," Steinberg said. "It's a helping hand, a sounding board."
Pre-claims assistance gives Jon Bolton of The Inspectagator in Central Florida more confidence in addressing complaints. Once wary of purchasing errors and omissions insurance because his mentors believed it would put a target on his back, Bolton now regards his insurance and subsequent pre-claims assistance as a benefit.
"[InspectorPro's] pre-claims program is absolutely phenomenal," Bolton said. "I know I have an attorney there when I need one—one that listens to me….That's what we need more than anything."
Early Reporting
Some wonder if it makes sense to report client complaints that they think they can resolve themselves. Steinberg suggests that a benefit of InspectorPro's pre-claims assistance is that it allows the inspector to seek assistance and advice before the complaint turns into a claim and satisfies the InspectorPro policy's early reporting requirements. In many insurance policies, claims coverage is contingent upon giving notice of complaints that could turn into claims later on.
If the incident you tried to resolve with pre-claims assistance escalates to a claim, you may qualify for a Waiver of Deductible Endorsement. In most InspectorPro policies, that endorsement waives 50 percent of your deductible. Check your insurance policy to see if you have the Waiver of Deductible Endorsement and how it works.
Find a Resolution
Empathy
There are many factors to consider when resolving complaints. Studies show that attitude is especially important.
Research by The University of Nottingham revealed that it's not money but empathy that soothes most upset customers. In their study, which looked at customers who gave neutral or negative eBay reviews, 45% customers removed their unfavorable reviews after receiving an apology. On the other hand, only 25% of customers removed their unfavorable reviews after receiving compensation.
However, insurance companies do not recommend that inspectors admit fault or take blame for any defect, as that may result in a claim. Rather, inspectors may express empathy for the difficulty of the complainant's situation and be ready to offer solutions.
Recommendations
It's common for an inspector to go through the inspection report and explain the findings to the client. In addition, inspectors may explain what repairs are necessary to fix the defect and can recommend outside providers.
When a client called about water damage already noted in the report, Michael Patton of AA Home Inspection, LLC in Northern Kentucky explained how to solve the problem.
"I was able to walk her through the process of getting a plumber to come in and resolve the issue and gave her some confidence," Patton said. "She was very happy with that at the end of the day. I was able to provide her with references and resources to go after."
Compensation
Sometimes, inspectors compromise to maintain relationships and reputations.
"I tend to not argue with people over the little stuff," Banks said. "Do I really want to lose business and have [my client] write a bad Google review over a $100 repair? No."
Carr agrees that refunds and payouts should be the last resort, but still be an option.
"The last thing you want to say is that you'll refund their money," Carr said. "But if it has to be done, it has to be done."
Customer Complaints as Opportunities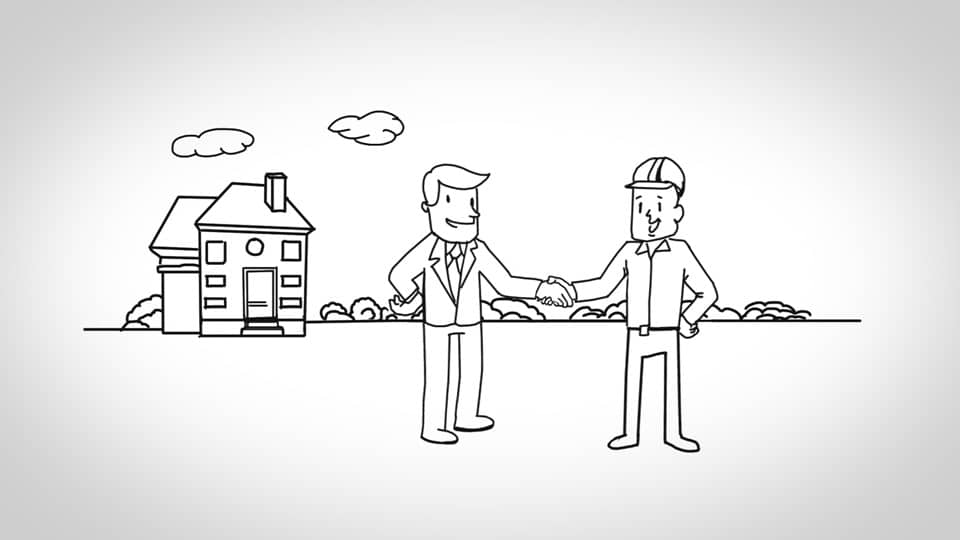 Resolving complaints against your home inspection business is not an easy or enjoyable task. However, finding solutions to client's problems can greatly benefit your business.
"You have an opportunity to elevate their opinion of you if you have a problem. The most loyal customers aren't always the ones who didn't have a problem—especially as far as realtors go—but the ones that had a problem. And you stepped up and you fixed it," Banks said.
Related Posts