How to Avoid a Mold Claim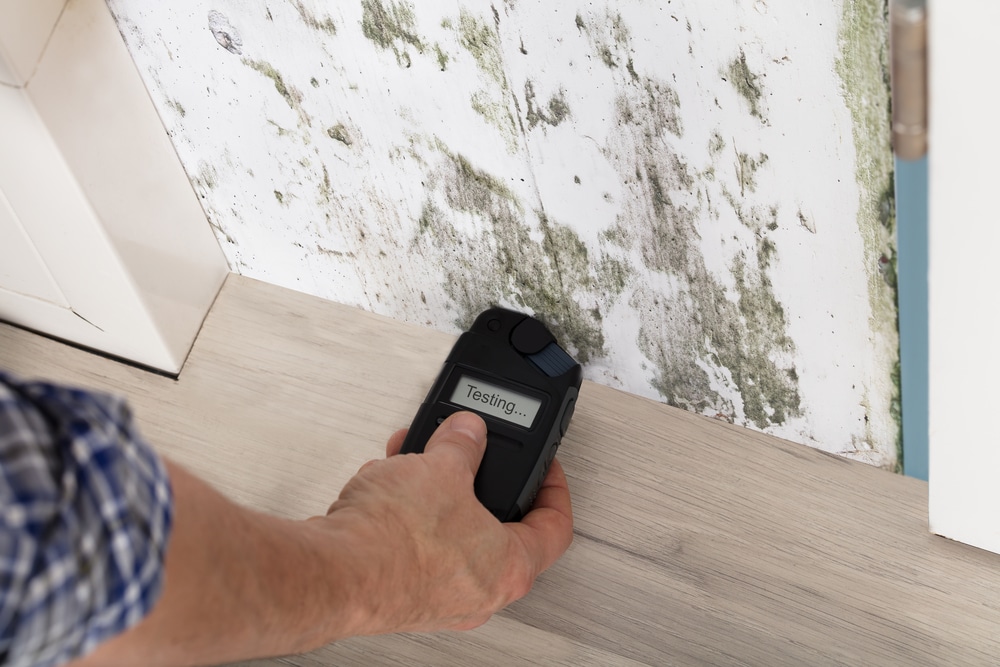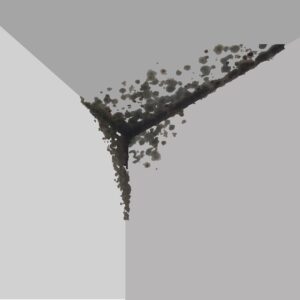 A possible health risk and a costly issue to fix, mold deters many potential home buyers away from otherwise great finds. Others who buy only to find mold later frequently look for someone to blame. This leaves you, the inspector, with a sizable target on your back. So even if you're not inspecting for mold—and especially if you are—it's important to know how to avoid a mold claim.
The Perils of Mold
Avoiding a mold claim begins with understanding what mold is and why it leads to lawsuits.
According to a brochure by the Federal Emergency Management Agency (FEMA), mold is a type of fungus that, when outdoors, helps dead plants decompose and regenerate soil. Mold is everywhere and naturally occurring.
"There's never been a mold test that we've done that didn't have any mold," said Rob Hopkin of ProTec Inspection Services to The Washington Post. "Every house, every environment has mold spores."
While it isn't practical to eradicate all mold, the United States Environmental Protection Agency (EPA) encourages homeowners to avoid letting mold grow indoors, thereby preserving indoor air quality. Mold reproduces by creating tiny spores. These spores are invisible to the naked eye and float in the air both in and outdoors. Mold growth begins when a spore lands, absorbs moisture in the air, and swells in size. As it continues to absorb the air's moisture, it quickly spreads across its chosen surface.
How mold affects people is still largely debated. There's sufficient evidence that mold can lead to allergic reactions and respiratory symptoms, like coughing and wheezing. However, lawyers, doctors, and people that claim to have a mold-related illness say that mold exposure can cause a wide variety of ailments, including headaches, poor memory, abdominal issues, static shocks, and depression. While correlation doesn't prove causation, and extreme health claims often lack scientific support, mold's potential side effects spook many home buyers.
Why to Inspect
With many clients fearing mold's side effects, some inspectors try to steer clear of mold as much as possible. Others see mold's prevalence and clients' interest as investment opportunities.
Brian Thomas, President of A-Z Tech Home Inspections, Inc. in Pennsylvania, began to offer mold inspections in direct response to client demand.
"We were being told, 'My kids are allergic, I'm allergic, so we need to know if there's mold in this house,'" Thomas said. "Visuals are one thing, but if you don't do an air test, you're not really doing anything with mold."
By adding mold to its list of services, A-Z Tech acts as a one-stop shop for its clients so that, as its slogan promises, "one call does it all," Thomas explained.
In addition to providing a valuable service, mold inspections can expand a home inspector's business.
"A lot of times, a mold inspection isn't related to the sale of the home," explained Robb Graham, President of the Professional Mold Inspection Institute (PMII) in South Dakota, which provides mold training and certification for inspectors and remediators. "If someone gets water damage or has moisture issues, they're not necessarily selling their home. [Offering mold inspections] allows you to do a similar type of service [but for] a different revenue stream."
For an estimated $150 in equipment costs per screening, inspectors make a national average of $300 to $500 per mold inspection.
How to Avoid a Mold Claim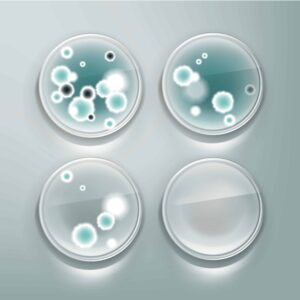 Regardless of whether you decide to perform mold screenings or not, clients can file mold claims against you. Mold claims are common and costly, inspiring the adage "mold is gold" to become widespread in the insurance industry. In 2004, the number of mold claims in general, including those against home inspectors, increased by more than 1,000 percent in some areas. Mold claims remain one of the most frequent claims we receive, and that doesn't look to be changing.
Due to mold claims' prevalence and expense, it's important to know how to avoid a mold claim. Here are some of the basics.
Set Expectations
It's important that your clients understand both mold and home inspections. In most states, home inspectors don't have to do more than report when they observe mold or don't. Mold inspectors, however, should be able to provide more information.
"Giving your clients a report from the mold lab isn't going to mean anything to the client because they don't know anything about the types of mold and what [they] mean," Graham said. "You have to understand what the lab is doing, how to analyze its results, and how to give that information to the client in a meaningful manner."
Making sure clients know the inspection's limitations will help them look at its results realistically.
But what about inspectors who aren't even performing mold inspections? How do they prevent meritless mold claims?
"The single greatest thing an inspector can do to reduce the potential of receiving a complaint or a claim for issues like mold, code, insurability, pest—any number of different things—is to have [an advisement] very prominent[ly written]," Adam McGary, owner of Capital Claims Management, LLC, which handles all InspectorPro claims and pre-claims.
According to McGary, an advisement, often included with a limitation of liability clause, states what is and isn't covered in your inspection. It's important to make it prominent to decrease the chance that your client misses it. McGary estimates that only about 10 percent of inspection clients read the entire pre-inspection agreement, making it essential that any advisement stand out.
McGary recommends including advisements for mold and other additions in bold or another color font, and in both the pre-inspection agreement and report. Some inspectors McGary has defended included an advisement in the footers of every page of their inspection reports. It's also smart to have any advisement initialed to guarantee the client understands the terms.
Know Where Mold Strikes
As stated earlier, mold needs moisture to grow. However, many areas of the home can get damp and humid. An unpleasant, musty odor may indicate when mold is near. However, only a careful survey of the property will reveal what is and isn't plagued by mold. Hover over the magnifying glasses in the cutout home below to reveal common mold issues by room.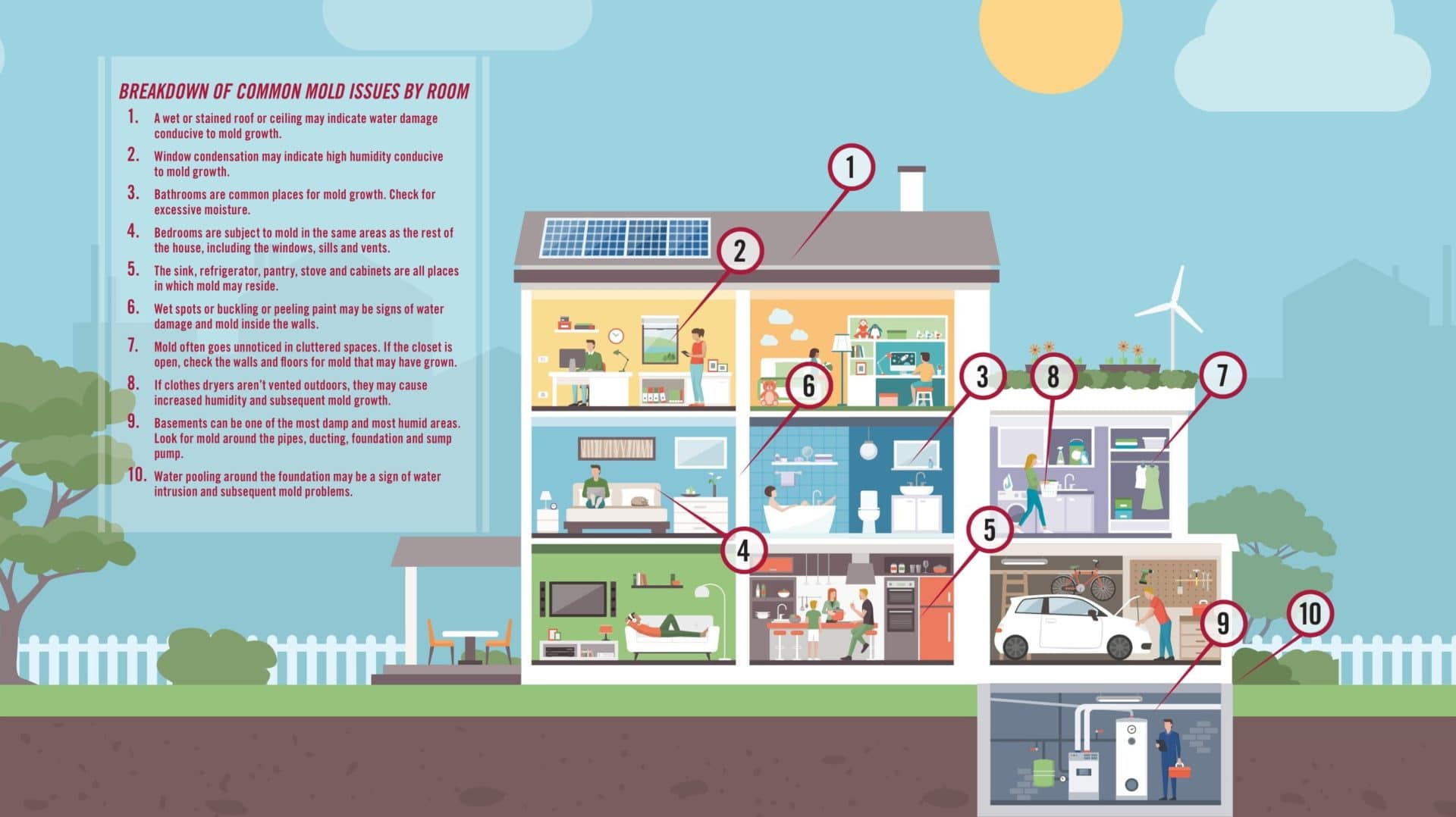 According to Ronald E. Gots, M.D., Ph.D. of the International Center of Toxicology and Medicine, "Mold spore levels in cities around the country show remarkable seasonal variation."
In his article "Correcting Mold Misinformation" for Harvard physics students, Gots stated: "In St. Louis, for instance, summer levels are routinely 30,000 and sometimes as high as 75,000 spores/m3 . To put these figures into context, some mold promoters encourage homeowners to evacuate their residences when indoor levels reach 1,000-5,000 spores/m3."
In other words, if it's wetter and more humid outside, chances are the same is true on the inside. Know that you are likely to see changes in mold frequency with the seasons and plan accordingly.
Disasters can also lead to escalated mold cases. Recent Atlantic hurricanes left many homeowners struggling to salvage their property and their homes. Many homes that survived endured some flooding. That aggregation of moisture makes those homes more likely to have mold issues. Keep the context and the history of the home in mind so that that information may inform your inspection.
Make Sure You're Protected
Even if you do everything right, you can still get a mold claim. That's why it's essential to carry errors & omissions insurance (E&O) for defense and payout help.
Keep in mind that, if you do not carry the mold endorsement, your insurance company will not offer claims assistance and coverage. Whether to carry the mold endorsement when you don't inspect for mold to qualify for insurance coverage is a risk appetite question for every inspector individually.
When carried, the InspectorPro mold endorsement offers coverage for any air and tape sampling. Remediation is not currently covered.
Want to add the mold endorsement to your policy? Contact your InspectorPro broker or submit an application with us to receive a quote at no obligation.