Wind Mitigation Inspections:

Security in the Eye of the Storm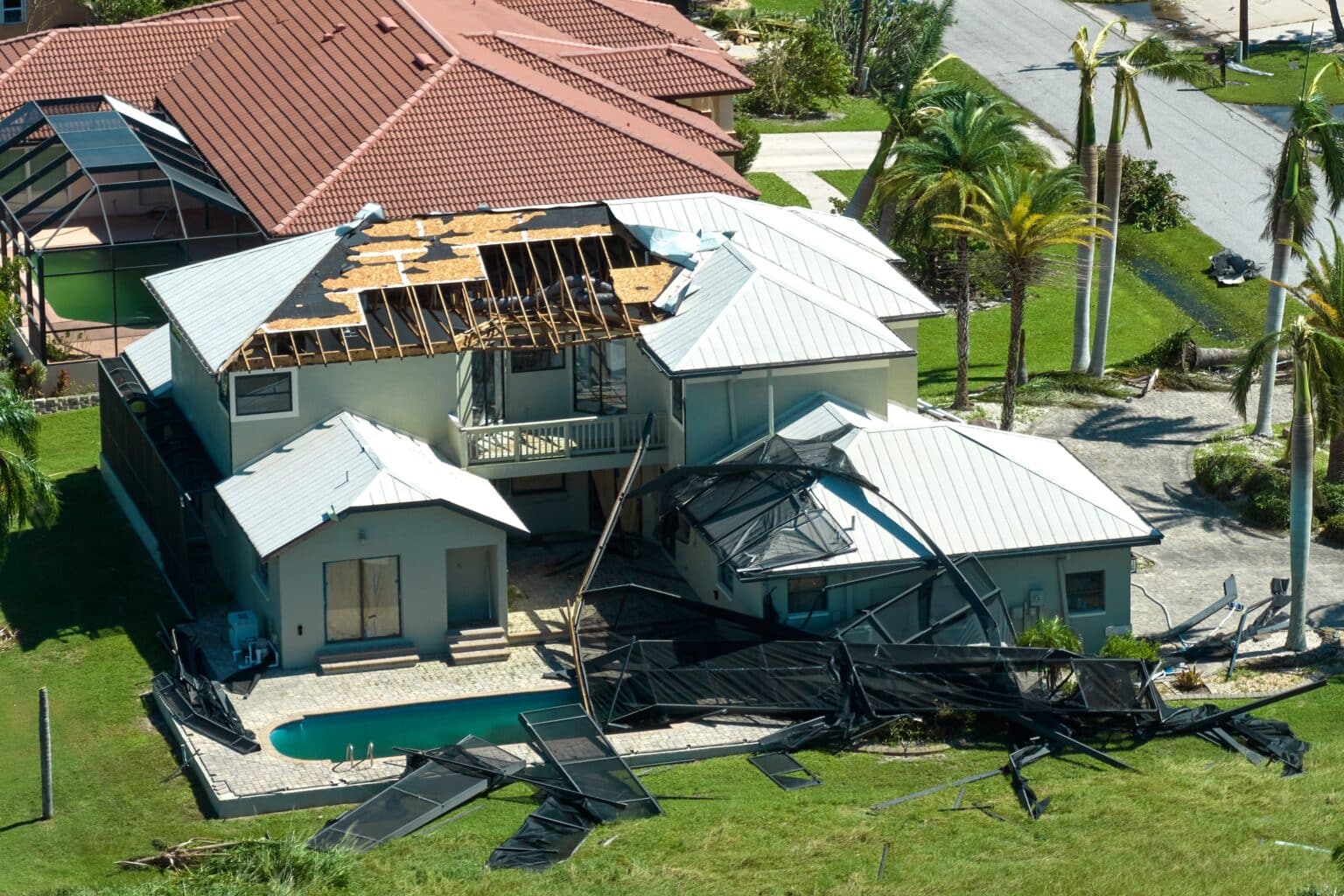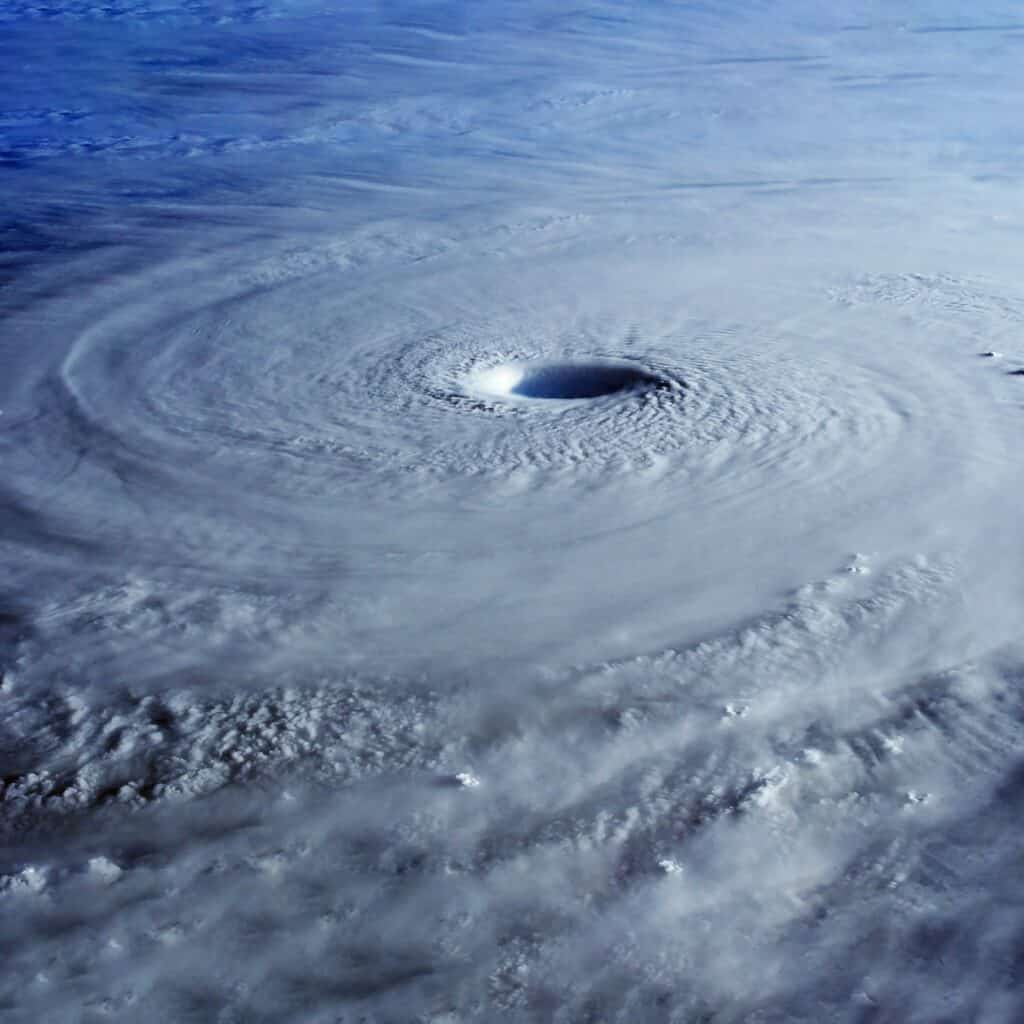 If you live in a region prone to heavy winds and tropical storms, then you know nature is not a force to be reckoned with.
American homes are especially vulnerable. Proximity to two oceans, the Gulf of Mexico, and elevated terrain from the Rocky Mountains gives the United States a long history of extreme weather catastrophes, writes Seth Borenstein in an article for PBS NewsHour. Some of these storms take a harsher financial and emotional toll than others, leaving devastation in their wake. For example, Hurricane Katrina caused $170 billion in damages back in 2005. Meanwhile, the infamous Galveston hurricane of 1900 seized approximately 8,000 lives and left over 10,000 people homeless.
Thanks to advancements in technology, the future looks brighter. Observation tools save about 90 percent of American lives from storms like these. At the same time, new building techniques, codes, and safety features are always on the horizon to fortify homes and prevent loss of life.
That's where you come in. For home inspectors in regions prone to hurricanes and tornadoes, one ancillary service creates an opportunity to boost your revenue, meet demand, and give homeowners the best fighting chance against severe storms: wind mitigation inspections.
In this article, we break down what wind mitigation inspections are, how to become a wind mitigation inspector in states like Florida, and how to manage your risk while performing them.
What is wind mitigation?
When you hear "hurricane," you'll probably think of Florida. Similarly, you'll expect to see more tornadoes in the "Tornado Alley" parts of Texas and Iowa. However, in recent decades, tornadoes have become increasingly common and more deadly in the American Southeast. Hurricanes, too, impact more of the country than many Americans realize.
According to the Inspection Support Network (ISN) and WaterStreet Company, other high-risk states for extreme wind activity include:
Alabama
Georgia
Illinois
Kansas
Louisiana
Mississippi
New Jersey
New York
North Carolina
Oklahoma
South Carolina
In regions like these, builders use unique practices to harden homes against the impacts of severe wind, hail, and rain. Some protections are built into the home at the structural design level, like with the shape of the roof. In other cases, buyers add safety features, like impact-rated windows and shutters, to homes that don't have them. These practices are known as wind mitigation.
How does a homebuyer know which wind-mitigating features their prospective home already has (and what needs improvement)? They get a wind mitigation inspection or windstorm mitigation inspection.
What is a wind mitigation inspection?
Clients have a number of reasons for getting wind mitigation inspections. A common incentive comes from their homeowners insurance providers.
Insurers like to see homeowners taking proactive measures to protect their properties from loss. That's exactly what wind mitigation is. The more wind-resistant features a home has, the less damage it sustains from a tornado, cyclone, hurricane, or windstorm, a Florida insurer writes. In turn, the insurance provider pays less money to replace personal belongings, repair structures, and provide temporary living during renovations.
As an incentive for homeowners in high-risk areas, insurers offer premium discounts for having wind mitigation features. The discounts save homeowners a few hundred to over a thousand dollars, depending on where they live and which features their home has. Windstorm mitigation inspections document these features for the insurer, so they know which discounts the homeowner qualifies for.
Wind mitigation inspections can be a standalone ancillary service or part of a general home inspection package. In Florida, you'll likely be hired by one of the following:
A prospective home buyer.
A homeowner whose insurer requires updated wind mitigation inspections to maintain their discount.
A roofing company who wants to save their client the extra step of getting the inspection later, says John Shishilla of Honor Services.
A homeowner getting a new insurance policy.
Someone who made changes to their home, perhaps by building a new roof.
Clients may also get this service to boost property values, improve energy efficiency, qualify for windstorm insurance, meet local regulations, or simply get better peace of mind for their families' safety.
What's the process?
Windstorm mitigation inspections and their qualifying discounts may look a little different in each state. As an example, we'll focus on Florida, where our two interviewed inspectors currently work.
To complete a wind mitigation inspection in Florida, you'll walk around the home and take photos–especially of any openings, like doors and windows, and of the roof from inside the attic, a blog article from Waypoint Property Inspection, LLC outlines. Next, you'll pull permits about the property, fill out the FL wind mitigation inspection form, and check off any existing wind mitigation features. Lastly, you'll write a report.
What is the FL wind mitigation inspection form?
In Florida, there's only one state-approved form for wind mitigation inspections, says Vince Cardone of Residential Inspection LLC: the FL wind mitigation inspection form, also called the OIR-B1-1802 or 1802 form. Florida homeowners need a new inspection and form every five years to stay eligible for the discount, Shishilla explains.
Here's some information the Florida 1802 form will require you to report:
1. Age
In the destructive aftermath of Hurricane Andrew, Florida lawmakers spent four years developing a stricter, statewide, more uniform building code. They introduced the Florida Building Code on March 1, 2002 to make public and private structures safer and more resilient.
Due to the code's safety emphasis, Florida inspectors report if homes have building permit applications dated on or after March 1, 2002. This information helps determine which code the home falls under–and, subsequently, which discounts it qualifies for.
Meanwhile, an analysis of public county records in a 2015 study reveals that 80 percent of Florida's detached, single family homes were built prior to this date. So, you may wonder: Are older Florida homes exempt from wind mitigation inspection discounts?
Homes older than March 2002 won't qualify for their age. Luckily, though, owners earn credits by making capital improvements, like re-roofing or adding impact-rated glass, Cardone says. Furthermore, the My Safe Florida Home program provides free wind mitigation inspections and grants to make older homes less vulnerable to hurricane damage. You'll find similar programs in states like Alabama and North Carolina, too.
2. Roof Deck Attachment
Once the roof deck fails, the house suffers a major loss, Cardone's website states. The FL wind mitigation inspection form will ask how the roof is attached to the deck, as this can prevent significant wind damage.
3. How the Roof Is Attached to the Exterior Walls
This connection plays a critical role in keeping the roof attached and transferring "uplift loads into the vertical walls," Cardone writes.
4. Roof Shape
What geometric shape does the roof have? To earn credit for roof shape in Florida, the home needs a hipped roof, Shishilla's website states. According to Cardone's blog, hipped roofs promote easier air flow and receive up to 40 percent less wind pressure.
5. Secondary Water Resistance
This is also referred to as SWR, ice and water shield, or peel and stick, Shishilla's blog states. If the roof covering fails or is blown off during a storm, a secondary water barrier continues to shield the home from rainfall, Cardone adds.
6. Protection for Openings
Impact rated windows, doors, and shutters are common examples.
Time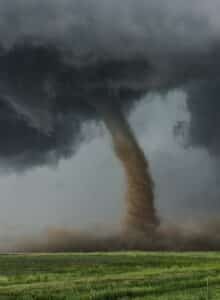 Of course, bigger homes with a variety of window types and opening protections will require more time than smaller houses with less variety. Writing the report may take longer for some inspectors than others, too. On average, however, wind mitigation inspections can take less than 30 minutes to perform, Shishilla explains.
"It'd probably take you longer to fill out the form than it would to actually do [the wind mitigation inspection], most of the time," Shishilla said. "But on an average house, it's only a few more pictures that you take [during] your home inspection and then filling out the form."
In fact, if they feel confident that the client is moving forward with the purchase, Shishilla and his team will take the wind mitigation photos and complete the form, even before the client asks for that service. They'll store the photos and keep the wind mitigation report to themselves. The client usually calls back to add the service, anyway, he says. Plus, it saves time for all parties when an inspector doesn't have to drive back out.
"If we think they're going to need [the wind mitigation inspection]–because, like I said, 95 percent of the time they need it anyway–we're going to write [that report]. We're just not going to give it to them unless they pay for it," Shishilla told us. "So when they do call in a couple of days and talk to my office, the inspector doesn't have to stop what they're doing to write it. They were already there. They already have all the pictures in front of them. They just get it done."
Revenue
In addition to not requiring too much added time or labor from you, wind mitigation inspections are popular because of the extra revenue they generate. As a standalone service, inspectors in Shishilla's area charge about $150-250. As part of a standard home inspection, an average of $100-150 is common, he says.
Furthermore, it isn't a one-time service. In states prone to dangerous windstorms, buyers typically want a windstorm mitigation inspection with every home purchase. Then, to keep their insurance credits in Florida, they'll need the service again every five years, if they switch insurers, or if they get the home reroofed, Shishilla explains.
"It's a boon for home inspectors in the state because just about every house every few years needs one of these, even if the people have been living there for 30 years. So it's obviously a great income tool for home inspectors, not only to add onto a home inspection, but [also] to have additional services outside of the general real estate transaction," Shishilla said.
How to Become a Wind Mitigation Inspector in Florida
How to become a wind mitigation inspector varies by state. But typically, it involves fulfilling minimum licensing and training requirements, obtaining equipment, and purchasing an insurance endorsement. To give you an idea of what to expect, we'll use Florida as an example again.
Licensing and Training
Luckily, wind mitigation inspections require few startup costs. First, to become a wind mitigation inspector in Florida, you'll need some education.
"A licensed home inspector must take a minimum three-hour class with a proficiency exam in order to do wind mitigation [in Florida]. And then every two years after that, they have to take two years of continuing education on wind mitigation. So the initial three hours with a proficiency exam, and then it's two hours every two years after that," Shishilla explains.
Cardone agrees that ongoing education is one of the most important investments you can make as a wind mitigation inspector. With improper knowledge, you run the risk of accidentally omitting features the house does have, or crediting features it doesn't have.
"Lack of knowledge [leads] a lot of people to write the report the [wrong] way, therefore leaving credits essentially on the table for their clients. Or clients are getting a credit that they shouldn't be getting. I see that all the time," Cardone said. "Continuing education is vital to giving your client the best report … [and] the best possible reduction on their insurance."
"It's all about education and knowing what to write and knowing what to report. You want to maximize the credits, but you have to do it right," he adds.
Equipment
If you're already performing standard home inspections, you won't need many additional tools. However, one tool Shishilla recommends is a Zircon MT6 metal detector.
"We use it to find the nails that hold the roof deck on top of the truss or rafter," Shishilla says. "We actually check the spacing of the nails to make sure they're close enough together. There's other things we use, a tape measure, marker and things like that, a camera, obviously. But those are [tools] most home inspectors would have, anyway."
Endorsements
Coverage is another important investment to consider.
Because most home inspection insurance policies exclude add-ons like wind mitigation inspections, you'll need to modify your policy with an insurance endorsement. For an annual fee of about $40, InspectorPro's wind mitigation inspection endorsement provides defense and indemnity for claims you get while performing this ancillary service.
Learn more about insurance endorsements and the role they play in protecting your business here.
Limiting Your Liability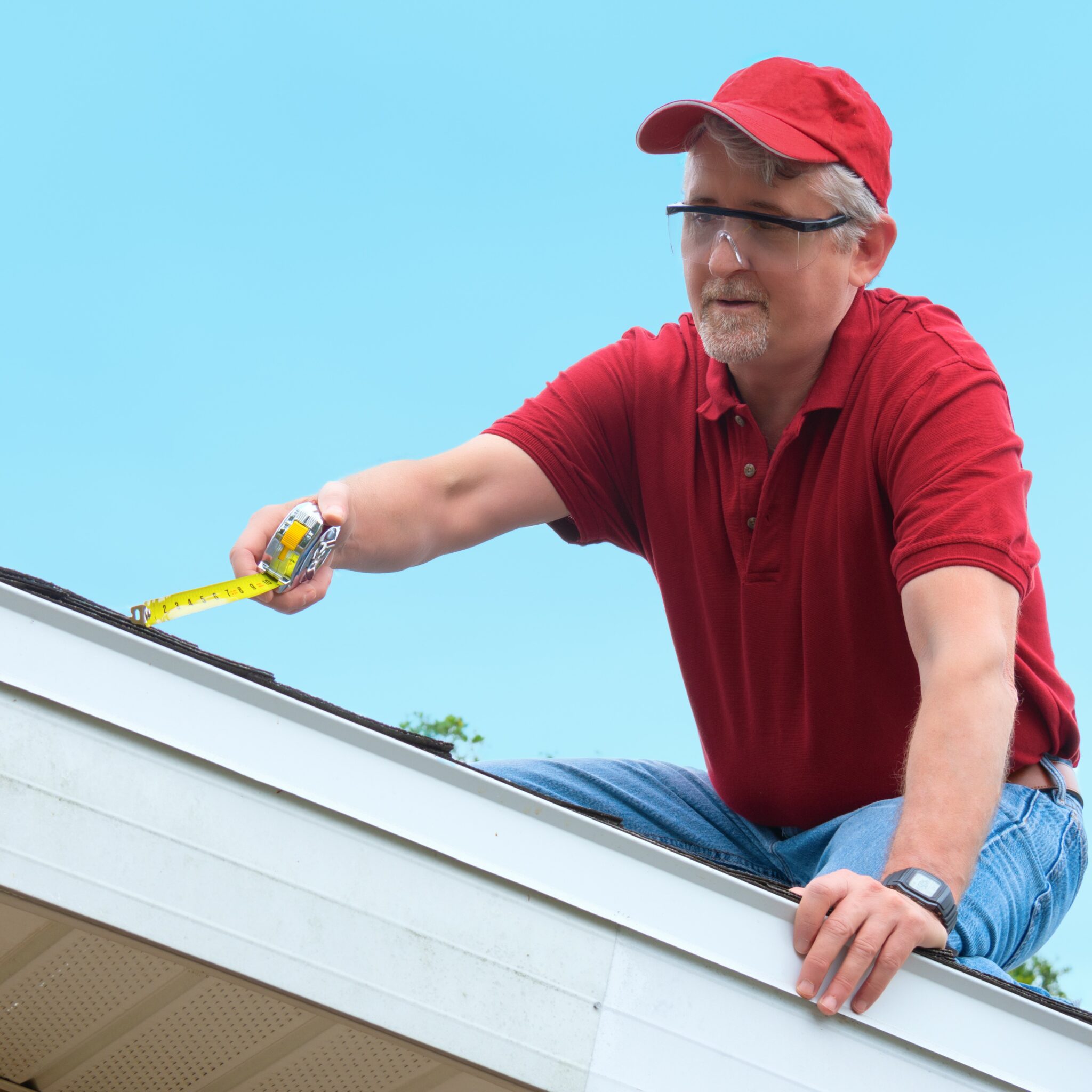 Besides having the right endorsement for coverage, what else can you do to mitigate your risk of windstorm mitigation inspection claims? We offer suggestions below.
Report what you can see.
As Shishilla told us, the biggest risk associated with wind mitigation inspections is the risk of an error or omission (E&O). Falsely reporting a wind mitigation feature can cause your clients to lose insurance discounts, Shishilla said. They could, in turn, hold you liable for that error, leading to an E&O claim.
Shishilla tells a story from personal experience. One of his inspector-employees performed a wind mitigation inspection in an area where hurricane shutters were common. He saw shutter attachments on the home's exterior, but couldn't physically touch the stored shutters because the garage was full of the seller's belongings. The inspector reported the presence of shutters on the FL wind mitigation inspection form. As it turned out, the shutters weren't stored in the garage at all. In fact, the previous owner had sold them years prior due to foreclosure. In the end, Shishilla paid to add shutters.
The experience taught him and his team a valuable lesson. Remember, your scope is to perform a visual inspection. Don't gamble, guess, or assume. Report only what you can see.
Don't be a code inspector.
To perform a Florida windstorm mitigation inspection, you'll look up permits and report permit dates, which helps insurers decide if the house qualifies for certain credits. Keep in mind, however, that wind mitigation inspections are not code inspections, Shishilla explains.
"They're not asking which particular version of the code [it follows], just whether it met code. And they do the exact same thing for the roof. It is a code question, but you do not have to verify it was actually done to code," he said.
Don't report on the condition of the wind mitigation features, and don't give advice on how to bring the home up to code, Cardone adds. The more you stray from your scope, the more liability you open yourself up to and the more difficult it can be to defend you in a claim.
Read our past case study for a real example of how standards protect you from code-related complaints.
Set clear expectations.
Along with adhering to your scope, you can limit your liability by giving clients a clear idea of what your scope entails. Cardone achieves this by talking to clients about what they can and should not expect from his wind mitigation inspections.
"I exaggerate the point to my clients: 'When I'm doing a wind mitigation, if there's a hole in the roof, that is not on [the wind mitigation] report. That'll be on the home inspection report. It'll be on the four point insurance report. But not on the wind mitigation report,'" Cardone explains. "I'm emphasizing the point, 'I literally walk over that hole and I don't tell you about it on that [wind mitigation] report because it's not what that report is about. That report is…all about what openings are on premise, and what type of roof system you have and the geometry of the structure.'"
This tactic is especially helpful for educating out-of-state buyers who are less familiar with wind mitigation inspections. Cardone says a thousand people move to Florida from out of state every day. He estimates 30-40 percent of his clients are out-of-state buyers. Keep this in mind. After all, the more realistic their expectations are, the less likely they are to file frivolous claims.
Keep up with continuing education.
Lastly, Cardone and Shishilla both emphasize the need for continuing education. In Cardone's experience, you can take a wind mitigation course four times and learn something new each time. The more you know about changing regional wind mitigation requirements, the better a service you can offer and the better you can manage risk.
"If I was to drive down to Miami-Dade County right now and I was to do an inspection based on what I know of my [county] and how I know my area, I would not be writing my client a good inspection report down there. I would be reporting it the wrong way based on their standards down there. You just can't pick up and go, so to speak," Cardone said. "You only learn that and you only get better by continuing education. I can't stress that enough."
Shishilla agrees: You can't take too many classes. Wind mitigation inspections are rarely as easy or straightforward as they seem. Prepare accordingly, he advises.
"Making mistakes, even simple ones, will make you look bad and it'll hurt your career. Take a couple online classes, but take a couple live classes where you can ask questions and learn," Shishilla says. "And then, of course, whenever possible, go do some inspections with somebody else, get a mentor. Because a lot of people … think it's simple and it's really not quite as simple as they think it is. Especially wind mitigation, there's not really a final answer anywhere on most of the subjects, except in the classes."
Don't enter the eye of the storm unprotected.
Wind mitigation inspections offer valuable security and invaluable peace of mind to your clients. With the right protection in place, you can get invaluable peace of mind, too.
Get in touch with an InspectorPro team member to ask about gaps in your coverage. We have a live, in-person team available to answer the phone and address your insurance or risk management questions. Fill out a contact form here to chat.
Related Posts