7 Reasons Home Inspectors Walk Away from Inspections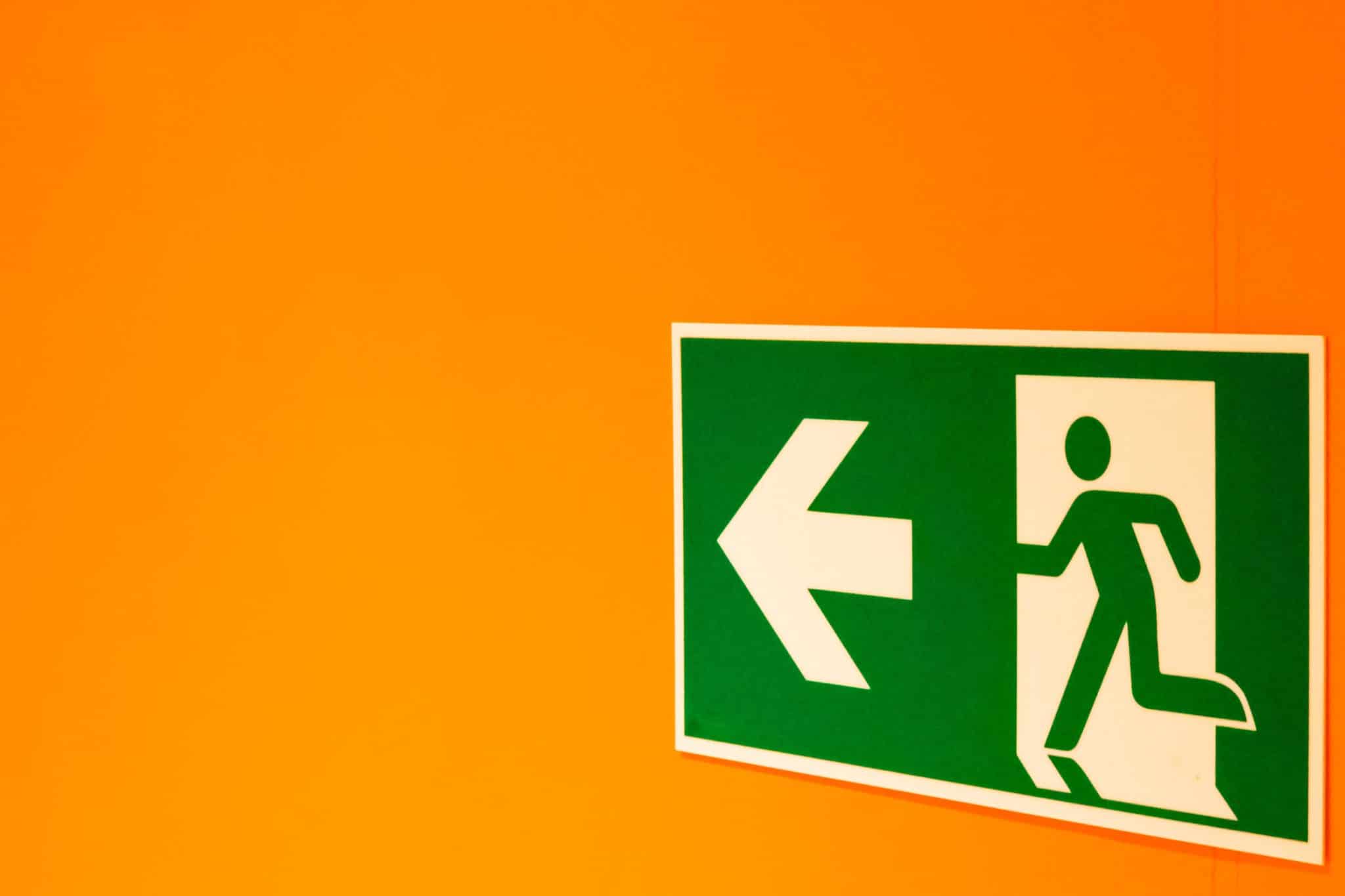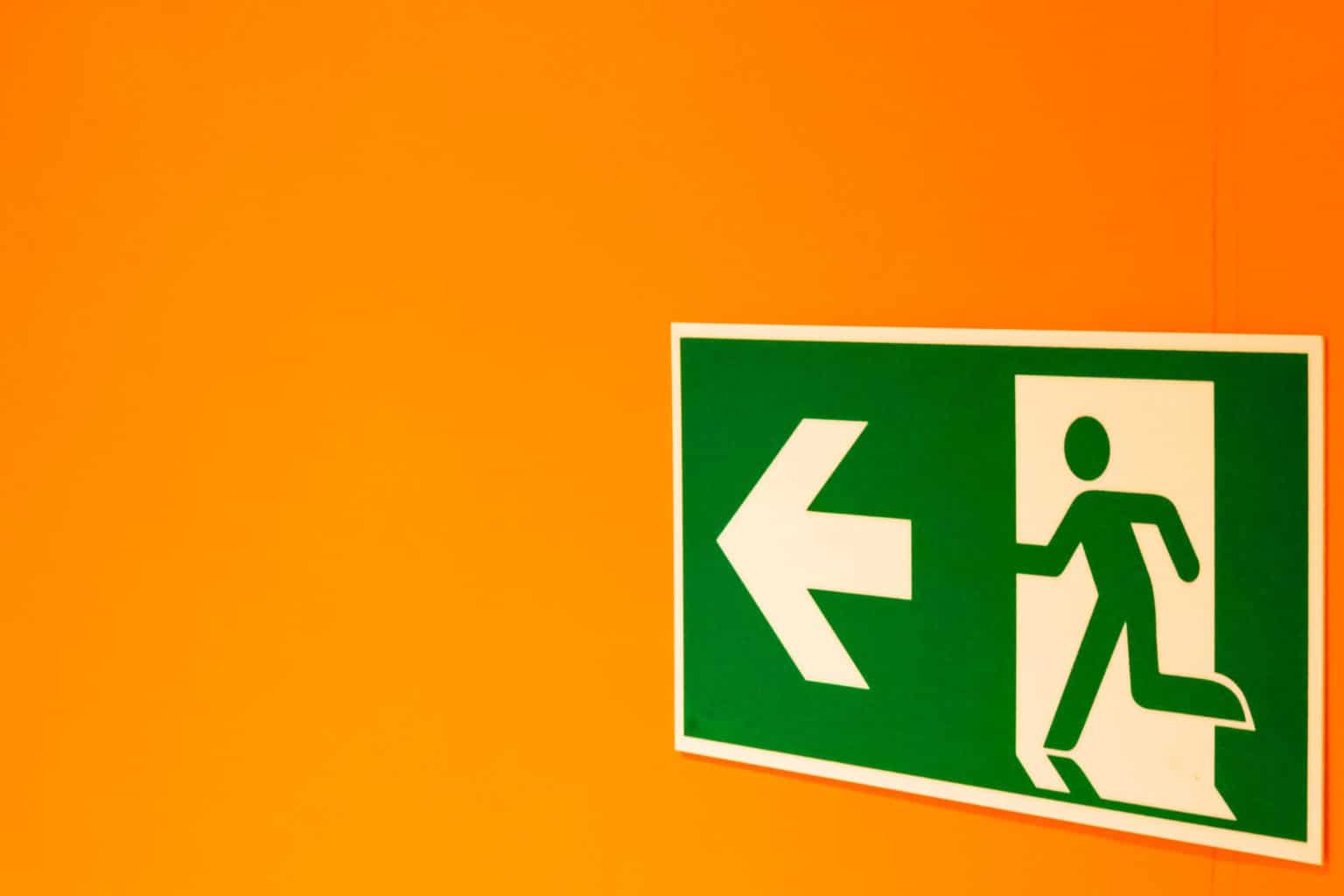 At the beginning of 2020, Bill Warner from BC Warner Inspections in Ohio received a concerning email from a potential client. Under the direction of corporate counsel, the potential client had meticulously stripped Warner's agreement of crucial provisions. The prospective client expected this modified agreement, and its new terms, to be signed for the inspection to take place.
Clearly and respectfully, Warner responded that the terms of his pre-inspection agreement were non-negotiable. The income Warner would have received for completing the inspection would have been five figures, but Warner determined it wasn't worth the risk.
"Sometimes the best deal is the one you walked away from," Warner said.
Walking Away from Inspections: Why home inspectors do
Although it isn't commonplace, there are times when walking away from clients and prospective inspections is wise for home inspectors. It keeps you from damaging your reputation, bodily harm, onsite stress, making promises you can't keep, and financial risk.
Indeed, we've found that inspectors can even prevent potential claims when walking away from high-risk appointments.
In a survey we conducted of 26 inspectors, participants cited the following reasons for turning down an inspection:
The client wanted to alter the inspection agreement or wouldn't sign it.
The client mentioned a lawyer or was a lawyer themselves.
They were determined to negotiate price.
The client showed unusual interest in their insurance coverage.
Realtors had unrealistic expectations.
There was a general disregard for the inspector's safety.
The client was distracting, or dangerous.
We explore these reasons and provide our risk management take on each below.
1. The client wanted to alter the agreement or wouldn't sign it.
"I walk away from inspections when a client won't sign the contract or wants to alter it," said Rob Knepshield from RBS&K Home & Building Inspectors, Inc. in Colorado.
Your pre-inspection agreement is your first line of defense. It protects you by setting correct expectations, including services you'll perform and the payment they'll make. When confronting allegations, claims professionals can dismiss frivolous claims by emphasizing the limitations of liability and scope of the services outlined in your agreement.
Be aware that clients requesting to change protective contract language may have unsavory intentions. Even if they cite logical reasons for changing terms, opt out of the inspection. And, if you're uncertain about the strength of your agreement terms, read our series on contract provisions and contact local legal counsel. Most importantly, always get your agreement signed before the inspection takes place so the terms can protect you. In fact, not having a client's signature is a key reason home inspectors turn down potential business.
"I've only had to walk away [from an inspection] once," said Ron Miller from Ron Miller Inspections, LLC in Wisconsin. "My client wouldn't sign my agreement, so I told her I couldn't perform the inspection."
Miller isn't alone: Richard Barmes from BE Inspections Inc. in Florida and Craig Parent from 406 Home Inspection, LLC in Montana also listed this as their main reason for declining inspections.
Signatures matter. They provide evidence that signers agree to a contract's terms. And even the strongest agreement can't protect you if its signed after the inspection starts.
Let's say you start inspecting without your client's signature. If your client files a claim, they could argue that they didn't have a chance to understand and agree to the contract's conditions. Using similar logic, a court could void provisions or the entirety of your contract.
Learn more about obtaining client signatures.
2. The client mentioned a lawyer or was a lawyer themselves.
Morgan Blau from Roof To Floor Home Inspections in Texas once had a stubborn client who wanted to send the inspection agreement to an attorney. Blau respectfully declined the inspection appointment.
A client may be an attorney, themselves, which is another possible cause for concern.
"I walked away when my client was a trial attorney and he actually told me over the phone that he makes his living suing people," said Will Cousins from Elite Inspection Services in Michigan.  "He wanted me to inspect a 'flipper home,' and I had visions of him suing me to help fund his renovations."
Not every lawyer-client or client who mentions a lawyer is necessarily litigious. But be wary of their motives. If you sense your client might sue, walk.
3. They were determined to negotiate price.
Even if clients don't mention a lawyer, they may show other signs of intending to file a claim. For instance, a client who is determined to negotiate price should be a red flag.
Clients obstinately focused on your inspection fee may have nefarious intentions. A thorough home inspection is a small expense compared to purchasing a home, and if clients aren't willing to make that investment, they may be looking for ways to make a quick buck. In these situations, we recommend walking away. After all, losing business for a potential inspection is a small price to pay for avoiding an expensive claim.
For information on how pricing can reduce risk, read our article, "Home Inspectors and Pricing: Know What Your Inspection is Worth."
4. The client showed unusual interest in their insurance coverage.
Another way clients may display an inclination to sue is if they show unusual interest in your insurance.
As insurance providers, we recommend that inspectors carry errors and omissions (E&O) and general liability (GL) insurance. These insurance types protect you from claims, meritless or not. However, you should never advertise to clients that you have insurance. More importantly, you should not disclose the limits you carry. Why? It unduly increases your risk.
Clients who show an unusual interest in your insurance may be feeling out how much money they can get from you in a claim.
"[Walk if] the client is more interested in your insurance than your qualifications," said Bob Sisson from Inspections by Bob in Maryland.
Our claims team agrees. It's better to miss out on the profit you may get from an inspection than it is to pay for an expensive claim.
5. Realtors had unrealistic expectations.
For the most part, inspectors and realtors have a symbiotic relationship: They help each other get jobs and get paid. But, on occasion, there are realtors who may have unrealistic expectations for inspectors.
Michael Barnhill from Barnhill Home Inspections in Louisiana described a realtor who expected him to work late hours. Worse still, if he had performed jobs for this realtor, Barnhill wouldn't have been paid for five weeks.
"I respectfully declined the inspections, and I am now booked and unavailable to take any of her clients," Barnhill said.
Ron Greene from Golden Eagle Home Services LLC in Washington has only walked away from appointments when a realtor demanded a hurried inspection or requested a "favorable" report.
Quick inspections increase your liability when you sacrifice quality for speed. And writing a "favorable" report doesn't do you or your client any favors.
An inspector's responsibility is, first and foremost, to the inspection client. Glaring ethical issues aside, you exponentially increase your risk when intentionally falsifying or omitting findings to please a realtor. Indeed, you are legally bound to examine and disclaim a property's visible defects when you sign the inspection agreement. Should you purposely misrepresent inspection findings, you'll be in direct violation of that contract.
6. There was a general disregard for the inspector's safety.
In some cases, unrealistic expectations endanger more than your liability, reputation, or inspection quality. If a realtor or client pressures you to inspect an unsafe environment, then they're also putting your health at risk.
As an expert in your field, you determine what is unsafe—not the client or realtor. No matter the pushback you receive from clients, your safety always comes first.
"Walk when the client wants you to go places you deem as unsafe, [such as the] roof, crawlspace, or other confined spaces," Sisson said.
In addition to clients disregarding your safety, they may overlook their own safety and not follow instructions you've given them.
"It's okay to walk if a client isn't adhering to your advice on safety and operation of items at the inspection," said Kevin Mathers from KGM Home Inspections in Illinois.
Indeed, a reckless client who ignores the safety precautions you provide can suffer serious harm, particularly around components like the electrical panel. And they may try to hold you liable for incurred injuries.
7. The client was distracting or dangerous.
In addition to putting themselves in harm's way, clients may also be distracting or even dangerous to you.
According to Peter Pitts from On Site Inspections in Ohio: "The number one problem with clients [being at] the inspection is distractions."
Pitts has a point. There are E&O claims examples where inspectors missed vital defects because clients were distracting them. For example, we sometimes see this with foundation issues, since they are easy to miss and even easier to cover up.
For help deciding whether you'd like your clients to attend your inspections at all, read this article, "Home Inspectors: Should Clients Attend Your Inspections?"
Although it's rare, you may also come across clients who are openly hostile.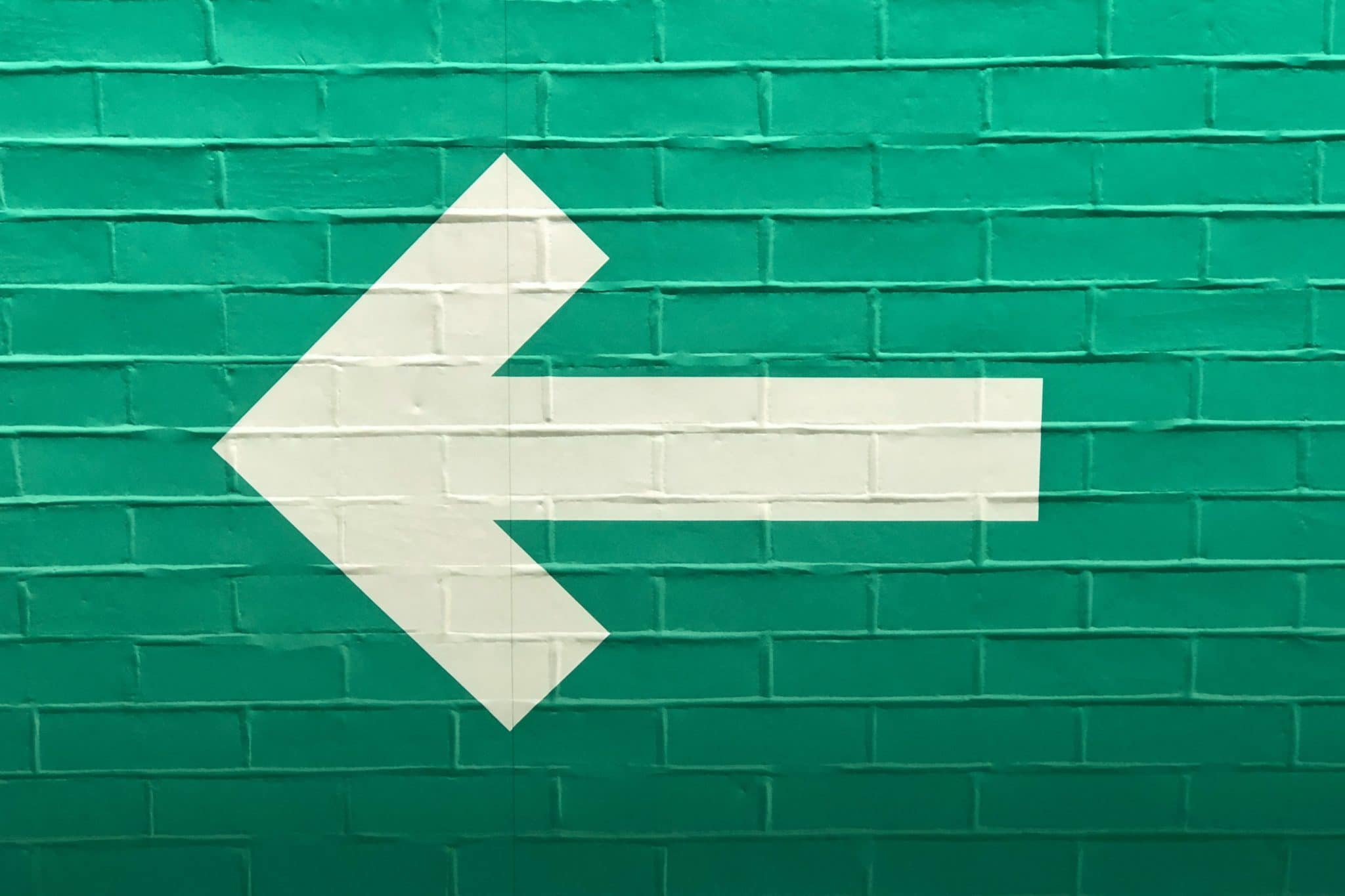 "I walked away [from an] inspection when the client had clearly been drinking," said Bruce Barker, 2021 President of the American Society of Home Inspectors (ASHI). "[Walk if a] client is abusive or aggressive."
If you have a bad feeling about the client or the inspection, you reserve the right to leave the inspection. As an inspector, you put yourself in dangerous situations on a daily basis to complete a thorough inspection. If something feels off, trust your gut and do not proceed. Your safety is worth more than the price of an inspection.
Mitigate risk and prioritize safety.
At the end of the day, you decide which inspections are worth your time and expertise. If an inspection doesn't feel right for any reason, it's best to walk. Doing so protects both you and your business.
About InspectorPro
InspectorPro Insurance is the leading provider of home inspector insurance in the nation. Why? Above all, we recognize that obtaining or switching insurance providers can be stressful for you. What's more, we understand that you, as a home inspector, have unique needs when it comes to having adequate protection from claims.
For this reason, with InspectorPro, you get tailored insurance for your home inspection business at a reasonable price. And, since our team of licensed professionals specializes in insurance for home inspectors, we are able to give you the personalized attention you deserve. Moreover, we offer benefits like free pre-claims assistance, diminishing deductibles, early claims reporting discounts, and a risk management blog. In short, insuring with anyone else simply isn't worth the risk.
Related Posts