Inspecting homes is a dangerous job.
From slippery roofs to electrical hazards, rotted subflooring to aggressive pets, the average home inspector encounters countless perils during their careers.
The good news: There are precautions you can take to stay safe on the job.
Download our free guide "6 Tips to Prevent Inspection Injuries" to learn how you can protect yourself from potential harm.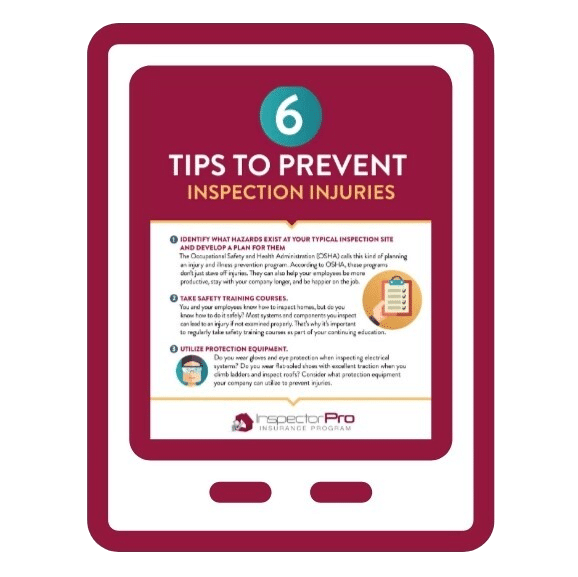 Quick Guide: 6 Tips to Prevent Inspection Injuries
While you're looking out for your home inspection clients, who's looking out for you?
What are you doing to stay safe during your home inspections?
How about your employees?
In our free download "6 Tips to Prevent Inspection Injuries," we list simple ways you can protect yourself from harm on the job.
Complete the form below to download.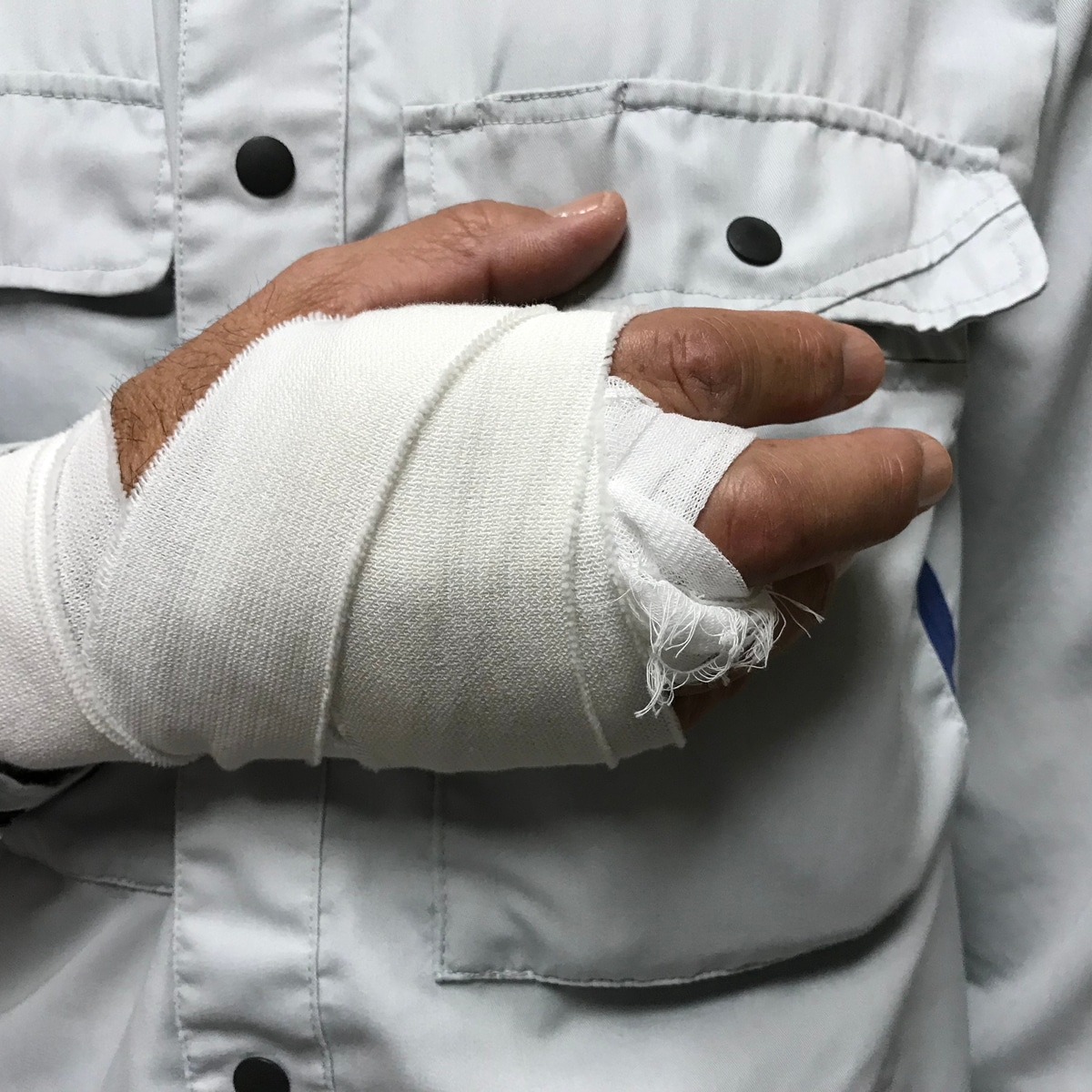 When prevention doesn't work, workers' comp saves the day
Workers' compensation insurance provides employees who suffer from work-related injuries or diseases with access to medical and wage benefits. Unlike general liability (GL) insurance, which covers inspection-related bodily injury and property damage claims for non-employees, workers' compensation looks out for people who work for your company.
By covering job-related injury and illness costs, workers' comp protects both employees and employers. Employees work under less financial risk knowing they're protected on the job. Additionally, employers limit their liability and deter litigation.