Top 5 ways to protect your business from drone-related claims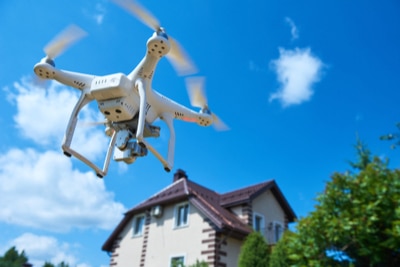 In Part 2 of a two-part series on drone inspections, we discuss how to avoid drone-related claims. Start with Part 1 to learn why and how home inspectors are using drones to better serve inspection clients. Read it here.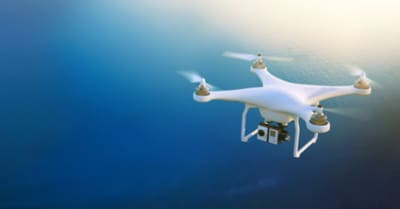 Last year, in an article for the Wall Street Journal (WSJ), Nick Gromicko, founder of the International Association of Certified Home Inspectors (InterNACHI) estimated that eight percent of its 21,000 members in the United States were using drones for inspections. Now, in 2019, industry influencers suggest that that number is growing.
In our last article, we talked to nine home inspectors across the nation, all of whom argue that drones provide a much-needed alternative to dismissing inaccessible roofs outright. Nevertheless, inspectors and claims professionals agree that drones aren't perfect.
"If we can't get on a roof and we decide to [use] the drone, we still will set up our ladders…because then we can still check the flashing and nail spacing at the edge," said Mike McFadden of Hero Inspection Services in Florida, showcasing one of many limitations to drone inspections discussed in the previous article.
To combat drones' limitations, home inspectors and claims professionals recommend taking specific precautions to mitigate your risk of drone-related claims. These safety measures include having the proper licensing and training, choosing the right equipment, having a thorough pre-flight process, setting client expectations, and carrying E&O and general liability insurance with a drone endorsement. We explore each in more detail below.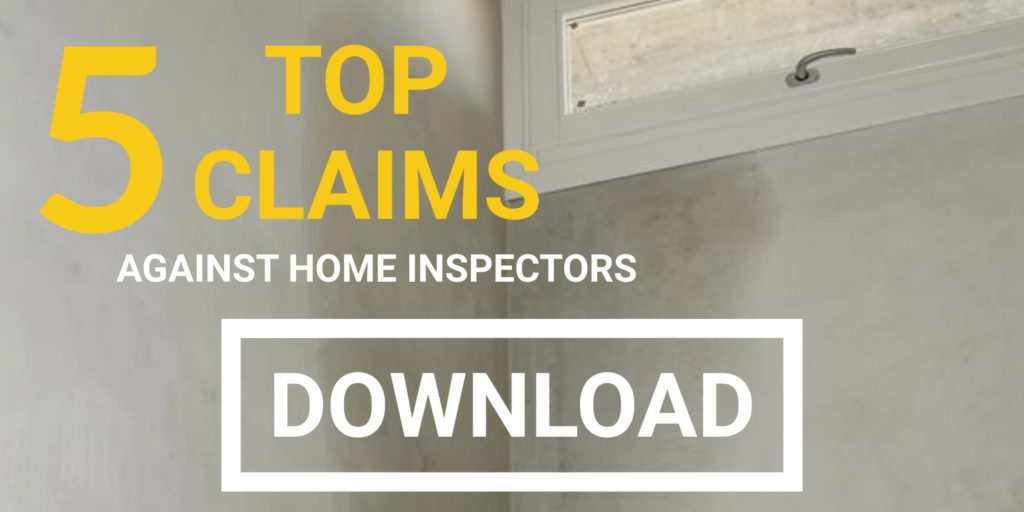 Licensing and Training
Licensing
Since 2016, the Federal Aviation Administration (FAA) has required commercial drone users to obtain a remote pilot certificate (RPC), re-certify biannually, register their drone, and follow other rules. (See a summary of the comprehensive provisions instituted by Part 107 here.)
To obtain an RPC, inspectors must pass a 60-question test on drone regulations and operations. Most inspectors take a class in-person or online to prepare for the exam. Jon Bolton of The Inspectagator in Florida recommends RemotePilot101.com, which covers not just the technical aspects of drone operation but airspace law.
The FAA regulates airspace, restricting flights temporarily or permanently in certain areas. For example, drone-use is strictly prohibited near federally sensitive areas, such as the White House and Camp David. Additionally, drone pilots are unable to fly within five miles of most airports without giving airport operators notice. (For a general guide to airspace, see the Know Before You Fly campaign map here.)
According to Paul Duffau of Safe@Home Inspections in Washington, airspace law is one of the most important liability factors affecting drone pilots. Furthermore, Duffau suggests that many home inspectors who are willfully or unintentionally unaware of airspace regulations are putting their businesses at risk.
"In one of my primary markets, it is illegal to lift a drone off the ground without FAA authorization or a waiver," Duffau wrote to us via email. "[Many] inspectors flying drones are doing so illegally—at least part of the time."

Training
While coursework to receive your RPC may seem daunting, Jameson Malgeri of MKC Associates in Massachusetts recommends that home inspectors take a class before they commit to purchasing a drone.
By taking the course first as Malgeri suggests, inspectors can avoid investing in an expensive drone and substantial flight training only to decide later that drones aren't for them. (For some perspective, Malgeri estimates that he did 30 hours of online classroom training and 50 hours of flying prior to his first drone inspection.)
"If you're interested, start with taking a course because there is a big learning curve," Malgeri said. "And if the course doesn't seem to be for you, then…maybe [don't] continue."
Once you do graduate to flight training, home inspectors recommend spending time getting comfortable with your equipment in a safe environment.
"Practice and get comfortable in a wide-open area where there are no overhead power lines, very few buildings, and very few overhead trees," said Stephen Showalter with Showalter Property Consultants, LLC in Maryland. "You want a place where there are no people, [too]."
Before allowing yourself or other inspectors to use drones during your home inspections, Bruce LaBell, Owner of Royal Home Inspections in Arizona and author of "To Drone or Not to Drone" from the February 2018 issue of the ASHI Reporter, recommends asking these questions to determine your readiness to safely fly:
How experienced is the pilot?
Does the pilot know how to avoid collisions? Flying over people?
Do they always keep the drone in their line of site?
Does the pilot have standard set up, flight, and take down procedures?
Do they understand how to adequately interpret drone camera footage?
Equipment
Before purchasing a drone, LaBell recommends inspectors do a cost benefit analysis. By figuring out how you wish to utilize the drone, how many inspections you'll perform with the drone, and what additional equipment and software you need to purchase, you'll have a better idea of whether or not using drones makes sense for your home inspection business.
"Can you afford $1,000 if your drone falls out of the sky?" LaBell asked.
Cost
While there are plenty of drones in the market that cost less than $1,000, the home inspectors we interviewed were skeptical of most inexpensive models.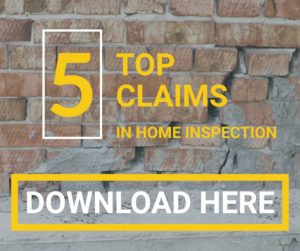 "I think that the biggest most important thing about using a drone is using the right drone," Malgeri said. "The more expensive the drone is, the safer it is, and it doesn't allow you to crash [as easily]."
For example, Malgeri's drone has sensors to prevent collisions. It also self-stabilizes when weather, like a gust of wind, throw it off its path.
According to Garrett Martell of Inspection Pros in California, a more expensive model is an important investment due to its increased credibility and additional features.
"Don't get the cheap ones because it's going to look cheap, and it's not going to work the way you want it to," Martell said.
For Joshua Ryan of Lifeline Inspection Services in Georgia, purchasing a higher quality drone helps manage risk.
"When it comes to drones, you pay for what you get," Ryan said. "When you're doing inspections, you want to use the best so you don't have a cheap drone that flies into the house."
Getting reliable equipment will also lessen the likelihood of E&O claims.
Features
When looking for a drone to purchase, Ryan recommends looking for camera quality. For Ryan, it was important that he could see if there was no caulking on the flashing down the vent booth from 10 feet in the air.
In addition, Ryan prioritized finding a user-friendly drone. While Ryan himself is tech-savvy, other members of his inspection company take more time to learn new technologies. Therefore, it was important to Ryan to find a drone that would work well for every member of his inspection team.
When choosing a drone, our inspectors recommend asking yourself the following questions:
What's the camera quality? (Note image size.)
What flight stabilization features are available?
With a fully charged battery, what is the flight time? In cold weather?
Does the drone manufacturer offer good customer service, including technical support, tutorials, and a warranty?
By learning about drone capabilities, characteristics, and constraints, you'll be better equipped to choose a drone that best suits your business' needs.
Pre-Flight Procedure
According to LaBell, one of the best ways to avoid a general liability claim is to have a thorough pre-flight procedure.
Drone Inspection
During such a procedure, inspectors should examine the drone for potential problems, such as nicked propellers or low battery life.
According to Ben Carrison of Equity Home Inspections and Las Vegas Drones, LLC (both in Nevada), using the drone adds about 30 minutes to his inspection: 15 minutes in the air and 15 minutes executing his pre-flight and landing processes.
For McFadden, performing a rigorous pre-flight procedure is common sense.
"[A drone is] just like any other tool. If you're going to use a saw to cut wood, you want to make sure that that saw is maintained, that it has a sharp blade," McFadden said. "[With] a drone, you want to make sure your batteries are charged so that, when you get up in the air, you don't…lose control. Regular maintenance on all tools is important."
Environmental Inspection
In addition, inspectors should assess the environment to ensure they can take off and land safely.
"I'm looking for trees, power lines, anything that may be a hindrance to my drone," said Jud Faust of Liberty Inspections in Kentucky and Tennessee. "Ninety percent of your safety in flying is in your preparation."
Ryan recommends taking off away from the house and trying to maintain a six-foot distance from the property.
"That way, if something were to go wrong or a gust of wind came up, [the drone] won't run into the house," Ryan said.
And don't forget to check the weather, particularly the wind.
"You don't just have to be aware of the wind on the ground. If you're going to fly your drone up 30-50 feet, you have to analyze the wind up there because it's different. The wind changes as you get higher," McFadden said.
Client Expectations
According to Rick Smith of Absolute Assurance Home Inspection Services, LLC in Maryland, it's important to communicate appropriate expectations to both clients and realtors. Part of setting expectations involves instructing them to keep a safe distance and to not walk underneath the drone during flight.
"You've got to enter [drone inspections] with a 'safety first' frame of mind," Smith said. "It's not a joke. You've got to take it seriously…. [Drones] are not toys."
Showalter agrees that it's important to set a precedent with clients and agents.
"You need to be focused on flying the drone, not entertaining people," Showalter said. "Be comfortable saying, 'Hey, let me focus on [flying], and we'll get back to you.'"
Pre-Inspection Agreements
Another part of setting expectations is underscoring the limitations of drones. Clients need to understand what drones can and cannot detect. In addition, it's important to convey that certain conditions may inhibit your ability to perform a drone inspection.
Showalter recommends including language in your report regarding the limitations of drones as well as a maximum wind speed for flight. The following is an excerpt from his company's agreement:
Due to certain access restrictions the roof access was limited and the roof was inspected by use of a drone.  Evaluation of the roof covering is limited with the use of a drone. Some defects may not be visible from the drone such as hairline cracks in the shingles, granule loss, blistering, weakness in the roof decking, framing or structure. We assume no liability for any areas not directly viewed by the drone. The Client should request any known history or documentation of the age or condition of the roof.

….

The Client is advised of these limitations and is advised to have a licensed roofer access and evaluate the roof prior to closing and expiration of the home inspection contingency.
Furthermore, the International Association of Certified Home Inspectors (InterNACHI) recommends including a clause underscoring the client's consent to operate the drone:
You understand that I may use a drone as part of my inspection.  You give me permission to operate the drone on and above your property.
By setting client expectations in writing, home inspectors can decrease the likelihood of drone-related claims and make such claims more defensible.
Privacy Concerns
However, it's not just clients and agents that inspectors have to worry about. Drones tend to attract attention from neighbors, too.
Part of managing risk against drone-related claims involves appreciating the misunderstandings surrounding commercial drone flight.
"We're flying in private residential areas, and people are worried about their privacy being interrupted more than anything else," LaBell said.
Just this past June, a resident adjacent to an inspection property accused Florida home inspector Frank Jensen of Coast 2 Coast Home Inspections of invading her privacy with his drone inspection. The resident called the police, wrote a one-star Google review on Jensen's business page, and contacted a lawyer, only to drop the charges four days later. (Read the full story here.)
To avoid distractions from and misunderstandings with curious neighbors, LaBell recommends putting flyers on neighbors' front doors that briefly explain what's going on. By explaining the nature of the inspection, how long it will take, what it will sound like, and so on, LaBell finds that people are both less alarmed and more respectful.
One of the ways Martell has mitigated risk of complaints is by keeping his drone focused on his inspection properties.
"We're only up just over the [inspection] house. We're not going over neighbors' properties or down the street for a big aerial shot," Martell said.
Bolton recommends mitigating your risk of such allegations by having copies of key documents on hand: your license, your flight plan, and your VFR sectional chart. Having these documents available to show concerned neighbors or, in worse cases, the police will allow you to speak with intelligence and authority regarding your drone inspection.
E&O and General Liability Insurance
"Things happen. [Maybe] you lose control in a gust of wind and you put the drone through the next-door neighbor's house and you hit somebody with it. You could be talking hundreds of thousands of dollars in liability. You have to protect yourself. And you're also protecting your clients," Faust said.
Roof-related claims are the second most common type of allegation in the inspection industry. As such, roof inspections, including those performed with drone technology, have a higher likelihood than many other inspection types of resulting in allegations against your business.
Furthermore, according to The Hartford, a general liability claim can average more than $75,000 per case to defend and settle when a lawsuit is involved. Drone-specific insurance endorsements, which cover damaged property and injured persons resulting from drone inspections, fall into this general liability claims category. As a drone operator, you are responsible for damage or injury caused by your drone.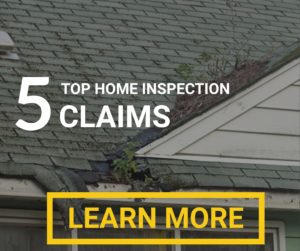 Types of Insurance
With such high stakes, it's important to protect your business with both errors and omissions (E&O) and general liability insurance.
"There are some people that still say: 'I've been doing this for 20 years. I don't carry E&O insurance. I carry general liability.' You're insane," Faust said. "E&O [claims are] where you're going to lose your business [if you don't carry insurance]."
When considering drone inspections, both E&O and general liability allegations can come into play. E&O insurance covers inspectors accused of missing a defect during their roof inspection or of omitting that defect from their report.
Alternatively, general liability insurance covers inspectors accused of damaging the property or injuring a person during the drone inspection. Most policies do not insure against physical damage to the drone itself.
Note that most carriers don't include general liability coverage for drones in their standard inspection insurance policies. However, many providers, including InspectorPro, allow you to add drone coverage with an endorsement. Ask your broker for a copy of our quick drone supplemental application today.
"InspectorPro pricing on drone insurance is pretty cheap, so it's a no brainer. Just add it," Bolton said.
Drone-related claims: Final takeaways
As last year's WSJ article wrote, "Drones are smaller, more reliable, and easier to fly." But are they safe—not just for other aircrafts and people on the ground but the home inspectors themselves? It depends on how you're using them.
As our first article in the drone series suggests, drones are not perfect for every inspection scenario. Furthermore, even when drones make sense for the situation, it's up to you to mitigate your risk of drone-related claims.
Protect your home inspection business by having the proper licensing and training, choosing the right equipment, having a thorough pre-flight process, setting client expectations, and carrying E&O and general liability insurance. Then, whether you're one of the eight percent or, perhaps someday, 100 percent of home inspectors using drones, your business will be more equipped to avoid unnecessary or unwarranted claims.
Additional Resources
There are lots of helpful resources on drone inspections that we didn't have time to adequately address. Here are just a few: