How to be a unicorn: A guide to differentiating your home inspection business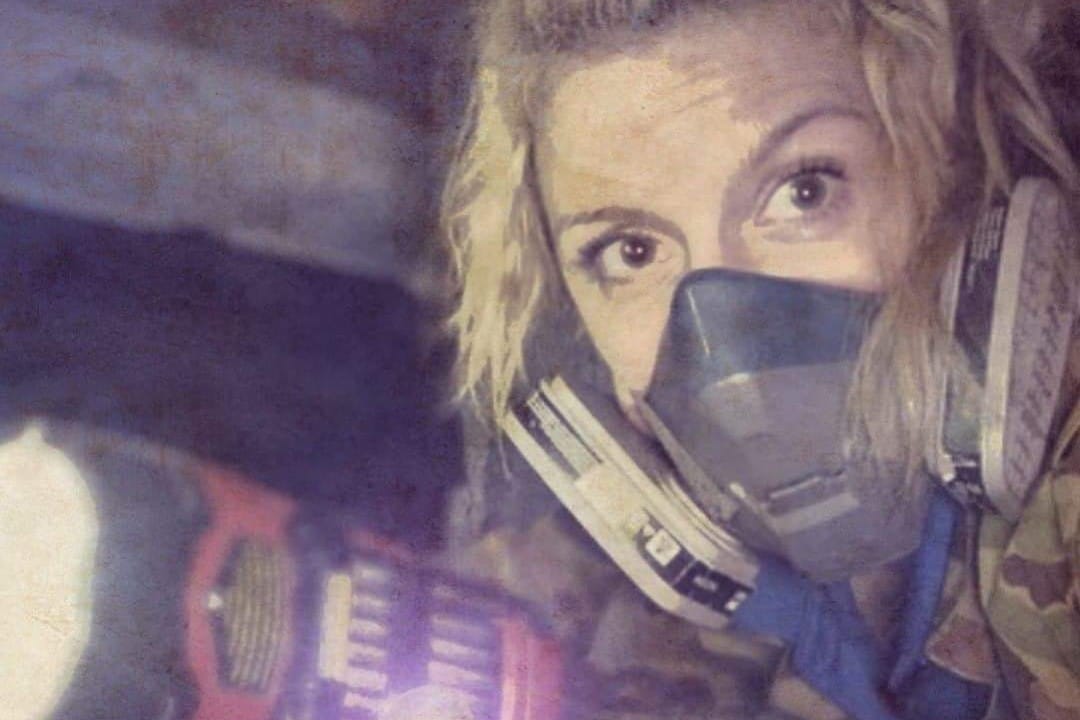 In our Inspector Spotlight series, we take a closer look at individual inspectors making an impact on the inspection industry.
"Unicorn Squad: We know that it's the most ridiculous name on the planet. It's kind of a joke. I mean, none of us were ever into unicorns before this. But it became this symbol of our unity and that we were good enough for the industry."
That's Megan Riley Wilson, owner of Bridge Home Inspection, LLC in Georgia and creator of the Unicorn Squad, a Facebook group for tradeswomen and their allies to share ideas and provide support. What makes Wilson and many of her fellow female home inspectors "unicorns" is not just their rarity in a largely male-dominated industry; it's their ability to differentiate their inspection businesses through their approach to sparking conversation and promoting business.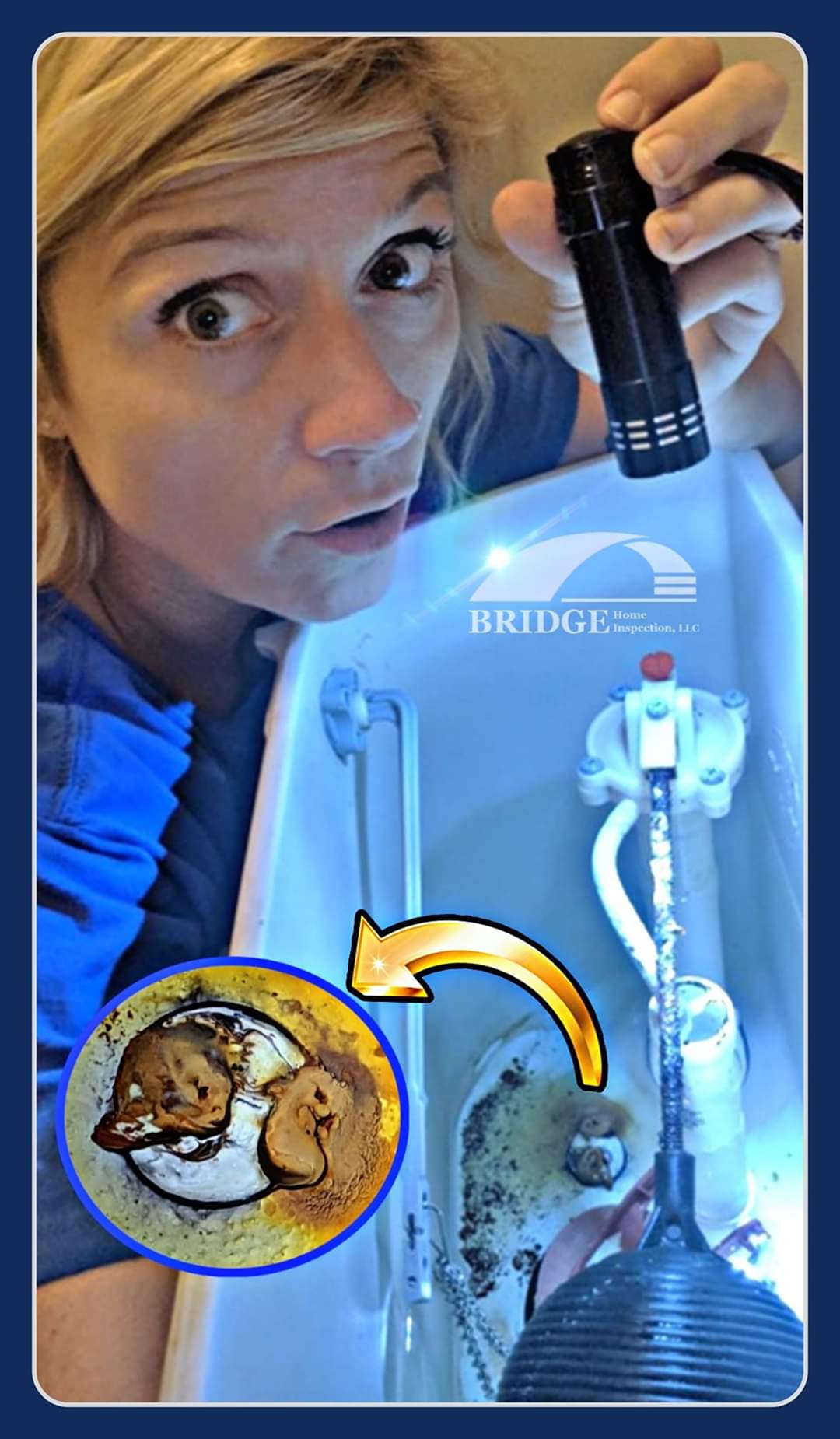 "You won't be taken seriously until the moment you can do something that is so incredibly different, unexpected, unique, and nontraditional to catch somebody's attention. The moment you're able to do that is the moment you're able to generate the chatter. When you get the chatter, you generate the business," Wilson said.
Wilson's inspection company isn't the first to create a unique selling proposition to distinguish herself from her competitors. (Think Taco Bell's faux movie trailers, showcasing how they're more cheeky and self-aware than other fast food chains. But without the multibillion-dollar marketing budget of a big corporation, it can be tough to determine just how to stand out. Below, Wilson shares three pieces of advice on how to be a "unicorn" and differentiate your home inspection business.
Turn your weaknesses into strengths.
In 1960, rather than trying to imitate the big American car companies, Volkswagen embraced their uniqueness in the industry by inviting buyers to "think small" in their print ads. By marketing their perceived weakness rather than trying to hide it, Volkswagen gained respect and a following among the nation's car-buying public.
At five feet tall, Wilson could be underestimated for her height. However, she's turned the potential adversity into an advantage. By posting photos and videos of herself inspecting crawlspaces, Wilson has generated buzz and business. Her local real estate agents and fellow inspectors have even given her a nickname: Crawlspace Queen.
"I started marketing that I can go anywhere. I was built for inaccessible spaces," Wilson said. "I've gotten business based on that alone: 'Oh, we've got a really tight crawlspace. We need you to do it.' Or: 'We've got an attic to scuttle that nobody can get into but you."
In addition to appreciating her ability to enter hard-to-access places, many clients value evidence that Wilson performs thorough inspections.
"[Clients say:] 'I'm not sure if Billy Bob Joe next door is going to get under there [and inspect my crawlspace]. But I saw your videos, I saw your pictures online. I know you'll get in there,'" Wilson said.
While plenty of inspection properties don't have crawlspaces, Wilson has found that simply doing something that others in her market are not, and, potentially cannot, differentiates her home inspection business from her competitors.
Appeal to the individual.
Starting in 2011, Coca-Cola appealed to individual soda drinkers by putting their names on the front of its bottles and cans. Personalizing their products intrigued consumers so much  that many people went out of their way to find or order Cokes customized for them.
For Wilson, catering to her home inspection clients goes beyond putting their name and a picture of their property on her inspection reports. Recognizing that homebuying is often stressful, confusing, and uncomfortable, Wilson listens to her clients vent about the real estate transaction process.
"By the time I come into the game, [clients are] wide-eyed and questioning their life choices. That's the real American family, the ones that are giving everything they have to get this roof over their family's head and to have a place where their grandchildren can come. Nobody stops to ask them how they feel during that process," Wilson said.
Wilson differentiates her inspection business by listening to and empathizing with her clients' concerns, which then builds rapport and trust.
"Spending a little bit of time with them, even in the middle of the inspection or even an hour after the inspection, is a big benefit," Wilson said. "Acknowledging someone's fears is sometimes all they need to be okay."
Change the narrative.
In 2014, Always confronted the stigma of females playing sports can face with their #LikeAGirl campaign. By championing a once demeaning phrase, Always gave 76 percent of girls a more positive association with the expression.
"At least once every quarter, if not more, I will have a woman call in and book an inspection. And, at the last minute, her husband finds out I'm a female inspector, and they call and cancel," Wilson said.
Because tradeswomen are underrepresented, it's not uncommon for clients to wonder whether female inspectors are qualified to do the work. Wilson puts others' concerns to rest the same ways she encourages anyone to succeed in the industry: by investing her full time and attention to her business.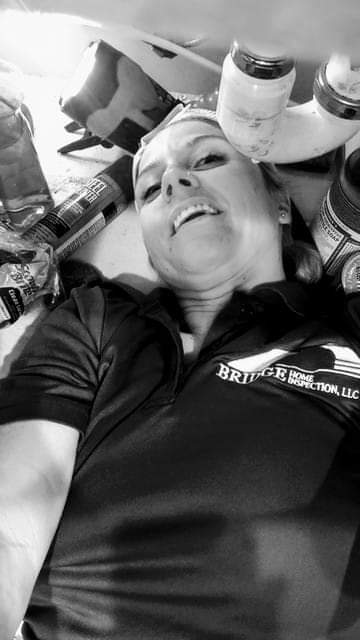 "If you're going to go into your own [home inspection] business, [you're entering] an industry that you have to put your whole existence into," Wilson said. "If you want to be an inspector that makes it, you have to be willing to take on inspections as a huge part of your world."
While Wilson spent time with a friend the Sunday evening before our interview, Wilson answered a call from a realtor. Her friend questioned why she took the call past her normal business hours. Wilson's response:
"I don't have hours. I'm a one-man show. I have to answer the phone."
By being available for her work contacts and by focusing primarily on her business, Wilson has earned local respect. While she can't convince everyone of her ability to inspect, she maintains a steady flow of clients from her advocates' and her own marketing.
Be an inspection unicorn.
How do you differentiate your inspection business from your competitors? How do you stand out from the sea of home inspectors in your area? If these two questions give you pause, you may want to revisit your marketing strategy and discover what's unique about your home inspection business.
For home inspectors—especially females—looking for advice and support, Wilson invites you to join the Unicorn Squad Facebook group. There, you can find additional resources from like-minded tradespeople. Topics include things like running businesses as single moms and studying to become inspectors while working other jobs.
Like what you read? Read some of our other home inspector spotlights.
Have a home inspector you'd recommend for our home inspector profile series? Let us know! Email our marketing team with the name of the inspector, their contact information, and how their story could inspire others.