Home Inspectors and Pricing: Know What Your Inspection Is Worth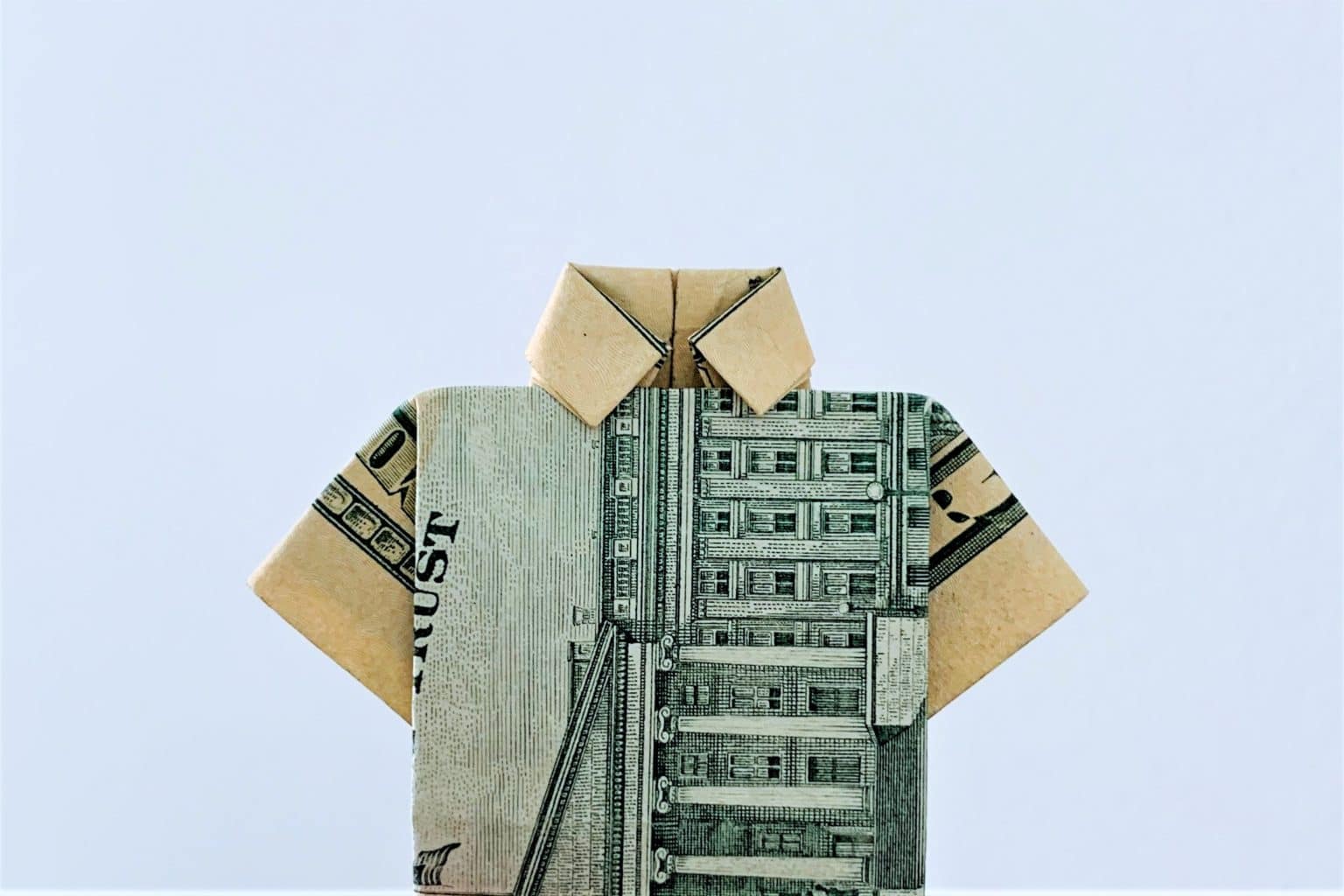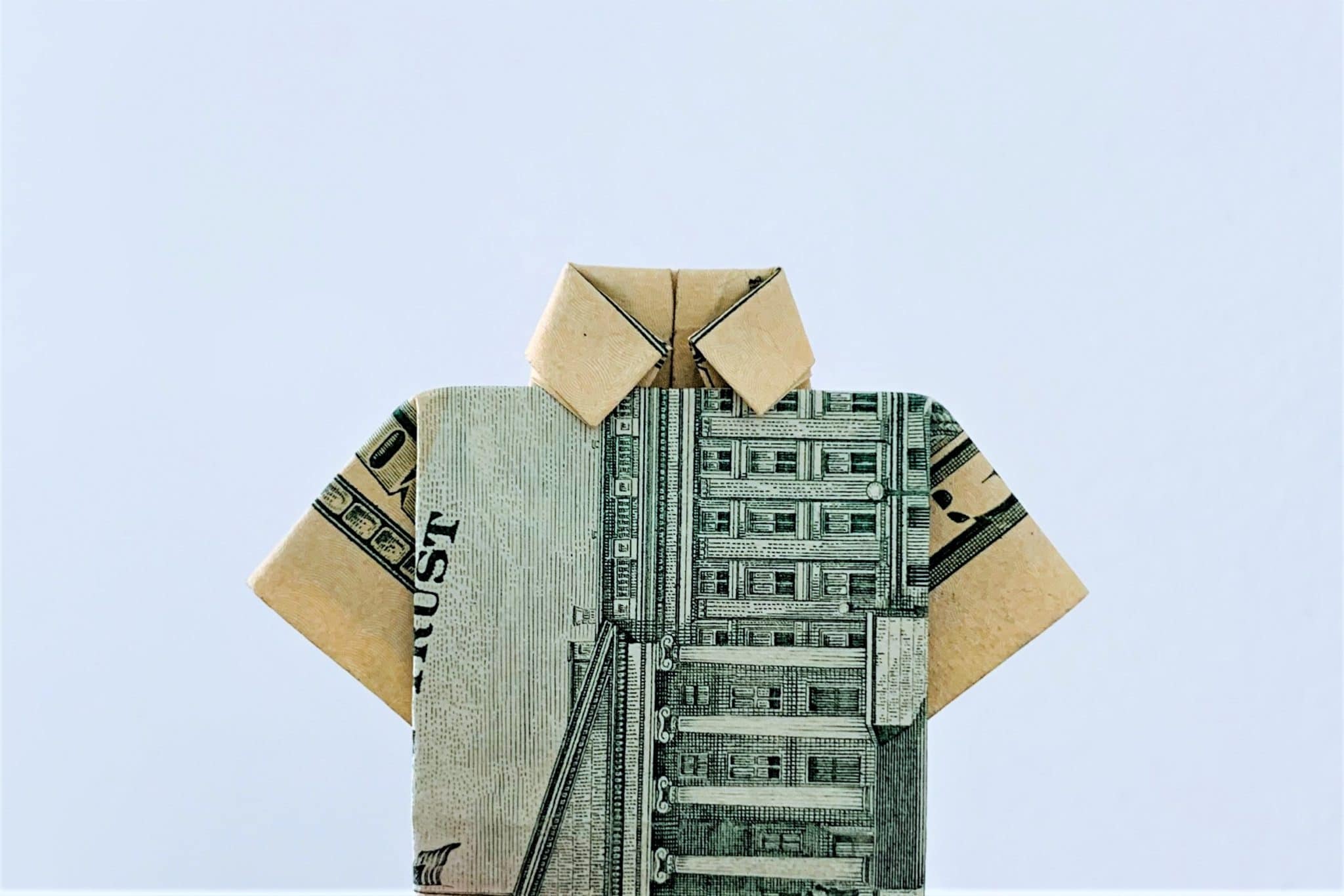 A common enemy among seasoned home inspectors is low-cost competitor strategy, or underpricing. While established inspectors try to price their services to match their experience and expertise, some new inspectors offer drastically lower prices for their home inspections. As a result, more experienced inspectors may feel compelled to lower their inspection fees to keep up with competition.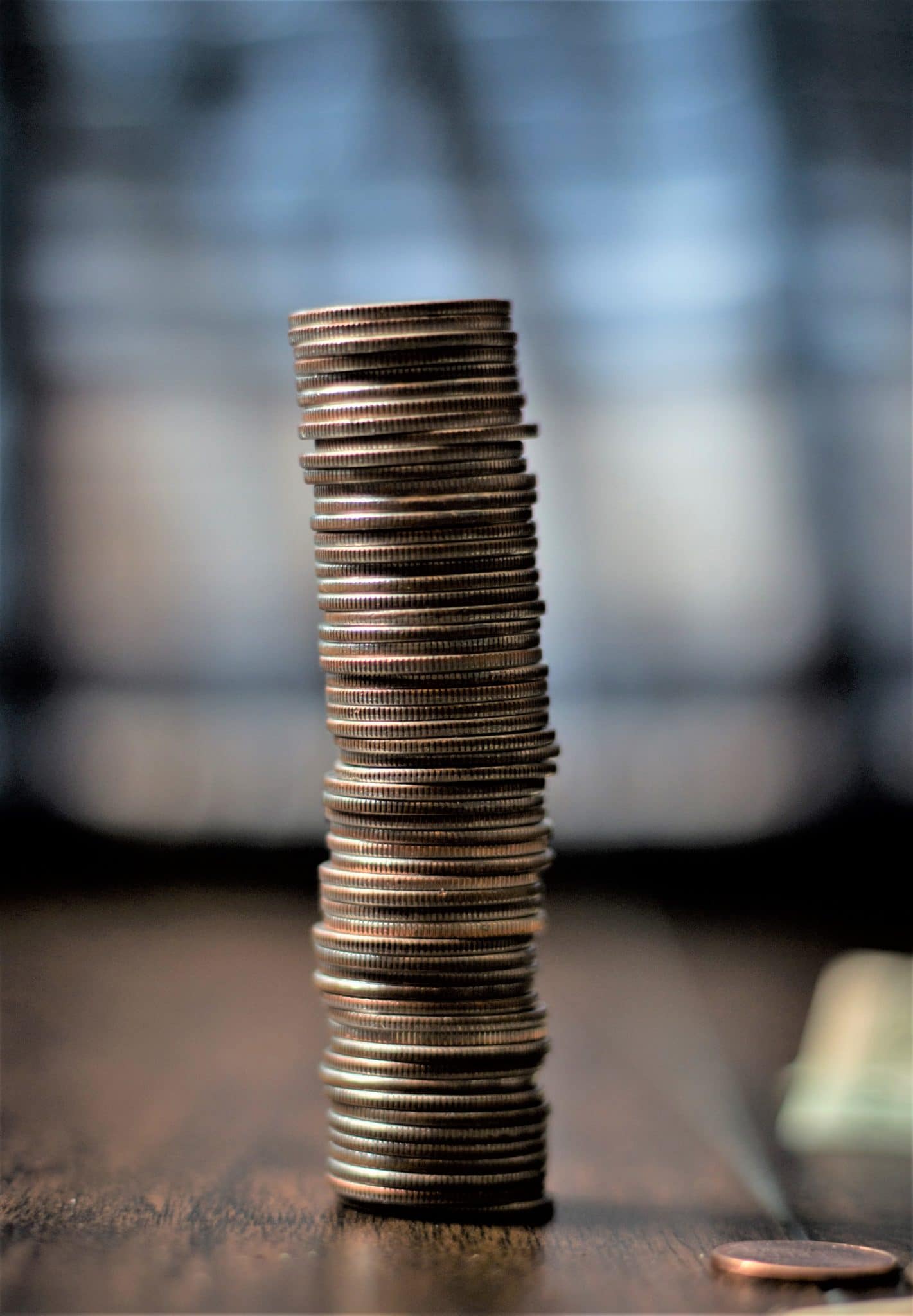 This emerging trend has raised concerns in the industry: If new inspectors continue to implement a low-cost strategy, how will it affect inspectors' income overall? Will reputation and years of expertise be enough to maintain higher prices? And, besides low fees, how can you distinguish yourself as a new inspector?
Charging low rates may be tempting. But inspecting homes is a challenging job that takes hard-earned expertise to do the job well. If you price your inspection purely on being cheaper than competitors, you do yourself and your clients a disservice.
In fact, inspectors who charge low prices are more likely to overschedule, which, in turn, may increase their liability by lowering the quality of their inspections. Additionally, having much lower prices compared to other inspectors in your area may convey insecurity to clients and hurt your reputation. Furthermore, clients who are inclined to be difficult may make increasingly unreasonable demands if they don't see your value, thus exposing you to more risk.
In this article, we offer actionable tips to establish or reevaluate your own pricing strategy. By setting fair and competitive prices, you can protect your business against reduced profit margins, perceptions of poor quality, and potential insurance claims.
Home Inspection Pricing Methods
According to the inspectors we interviewed and the research we conducted, home inspection prices are most often determined by one or more of these factors: flat rates, property age, and geographic location.
Flat Rate
For standard inspections and additional services, inspectors often charge flat fees. The rationale? Flat rates are simple offers that are easy to market.
For instance, Curtis Larson from Marigold Home Inspections in Minnesota who chooses to put his prices online, feels that cost transparency encourages his clients to book inspections.
"I know some people are against putting prices online, but I've only seen it work as a positive for my business," Larson said. "Some [clients] are more anxious to book, and if they can see my price, they [may be] more likely to book [with me]."
Flat Rate Until a Certain Square Footage
Think one price per service is too simple? So do many of your peers. Some inspectors, like Larson, set a flat fee up to a certain square footage with a price increase for additional feet thereafter. In Larson's case, he charges $350 for single-family homes up to 2,000 square feet, with a $25 increase for every 500 feet.
Anthony Cooper from Cooper Inspections LLC in Ohio and Gordon Glidden from Inland Lakes Inspection Services in Michigan both take a similar approach. Cooper charges a flat rate of $350 up to 3,500 square feet with an additional $35 for every 500 square feet over. Glidden's pricing method increases after 2,000 square feet by $40 per 1,000 feet.
Property Age
Most of the inspectors we interviewed increased their inspection fee for older properties on a case by case basis.
"While we [primarily] charge on square footage, we also charge more for older homes and offer a reduced fee for newer ones," said Jerry Stonger from Preferred Inspection Services in California.
Odds are, older properties have more seen and unseen defects. Older inspection properties also require more extensive knowledge of niche systems and components, such as knob-and-tube and copper wiring. To accurately inspect and call out defects with niche components, inspectors often invest hours of learning in the field and classroom. Naturally, it makes sense to incorporate these investments in your pricing with a higher fee.
"It only seems natural to charge more for a home that may be the same size but can take twice as long due to the age," Stonger said.
Location
Depending on the state, cities, and neighborhoods in which you inspect, average inspection prices can greatly differ.
Paul Sullivan from Wrigley Home Inspections in Virginia gives his take:
"We live in a fairly affluent area where the average home is $700,000. A $750 inspection for a single-family home is not uncommon at all. Of course, the inspection price doesn't grow exponentially with the home size and location, but a 3,500-square-foot house worth $3 million in one area is going to bring in a higher fee than a 3,500-square-foot house worth $750,000 in another area."
Stonger performs local market research for his region to gauge if he should adjust inspection fees.
"We compare our prices with [inspectors] who post them on their websites, even if we choose not to [adjust prices accordingly]," Stonger said. "Now that we are more established, we periodically increase our prices slightly, as the market allows."
To learn more about market-based pricing, refer to Nick and Ben Gromicko's article "How to Calculate Profitable Inspection Fees" on the International Association of Certified Home Inspectors' (InterNACHI) website.
Important Factors to Keep in Mind
A number of other factors may influence your pricing methods, such as: experience, additional services, certification, and mileage.
Industry Experience and Years Inspecting
Don't underestimate your experience and skillset. If you've paid your dues in the inspection industry, you'll want to price accordingly.
Michael Ashburn from Ashburn Inspections, LLC in Pennsylvania advocates his years of experience.
"I explain my background in construction to clients who [have questions] about pricing" Ashburn said.
Glidden increased his prices as he gained experiences and added additional services, as do many other inspectors in the industry. Based on the data we gather from inspectors as they apply for insurance quotes, those who've been in business for more than three years tend to charge slightly more per inspection. And they earn almost double the annual income. See a graphic depicting our applicants' average inspection pricing below. Note that we insure both single and multi-inspector firms, which may skew the data.
Additional Services
Offering additional services can not only differentiate your business from competitors, but it can also bump up your base pricing.
"Inspectors should continue to offer more services so they can justify raising their prices," Glidden said.
While some inspectors offer ancillary services—like mold or radon testing—for a separate fee, other inspectors include certain tools and services in their standard inspections. Doing so allows them to offer a more thorough inspection and increase their prices.
For example, many inspectors who use thermal imaging cameras do so during every inspection, prompting them to raise base inspection prices. By adding more value to their standard inspections, these inspectors increase their marketability and profitability.
However, to limit liability, be sure that you're consistent in how and when you offer additional services. If you do not charge a separate fee for ancillary services, perform those services on every inspection in the same way. Furthermore, to avoid inaccurate client expectations, explain where you do and don't perform additional services in your pre-inspection agreement and inspection report.
For more information on possible additional services you can offer, check out our articles on: radon inspections, lead testing, mold sampling, pest inspections, mortgage field services, pool inspections, EIFS assessments, draw inspections, and sewer scope inspections.
Certifications and Continuing Education
While not every state requires home inspectors to be certified, obtaining certifications can boost your credibility, enhance your marketing, and better manage your risk. And many home inspector associations offer continuing education courses on business development.
"Certification differentiates inspectors," said Bruce Barker, 2021 President of the American Society of Home Inspectors (ASHI). "The better trained or educated an inspector is, the more likely they are to notice a problem and clearly communicate it to a client in an understandable way."
As such, well-rounded inspectors can have higher pricing for home inspections. Thus, the investment you make in courses or association dues can give you great returns.
"When you're in business, you have to make positive trades for your company," Nick Gromicko said. "[Joining an organization] is just a really good trade."
Decide which certifications and associations are best for you. Reviewing your interests and visiting various association and training school websites for additional information.
Distance and Mileage
To offset traveling costs, some inspectors choose to limit their inspection region. Others opt to tack on extra expenses for inspection appointments that are farther away.
Larson adds a mileage fee for inspections over 100 miles from his primary inspection area. For every 25 miles over that limit, he charges $25.
Alternatively, you may consider calculating fuel cost to and from distant appointments and including it with your standard fee.
First, you want to configure your gas mileage, which is the: total distance to and from the property divided by the number of gallons used to refill the tank. Once you've figured out your gas mileage, you can multiply that metric by the cost per gallon for fuel in your area. Don't have time or patience for the math? Use this gas mileage calculator and this fuel cost calculator.
How to Combat Cheaper Options
Now that you've properly priced your own inspections, how do you deal with other inspectors in your area charging less? For those worried about clients passing you up for cheaper inspections, defend the value of your work.
"I tell clients, if they're price shopping, 'You get what you pay for,'" Ashburn said. "When [clients] understand that a quality home inspection is not all about price, they respond to it."
Sullivan tells this to stubborn clients:
"I price fairly and competitively but unapologetically. I'm in business to make a living. I don't negotiate my price."
Moreover, if a prospective client is set on negotiating, it can be a red flag for further issues to come.
"I design my pricing based on the type of client I want," said Jameson Malgeri from Another Level Inspection in Massachusetts. "Think about who you're trying to attract with your pricing."
Indeed, clients obstinately focused on price may have nefarious intentions. A thorough home inspection is a small expense compared to purchasing a home. If clients aren't willing to make that investment for long-term safety, they may be looking for ways to make a quick buck. In these situations, we recommend walking away. After all, losing business for a potential inspection is a small price to pay for avoiding an expensive claim.
Pricing Home Inspections: Know Your Worth
Tempted by the low-cost strategy? Thing again. Pricing home inspections low can hurt your revenue and reputation, and it can lead to claims. Moreover, it robs you of charging the true cost of your inspection based on your experience, services, and expertise.
Quite literally, don't sell yourself short. Know what your inspection, and what you as an inspector, are worth and price accordingly.
As Matthew Query from Freedom Home Services, LLC in North Carolina put it:
"My mentality is: 'The rising tide raises all the ships.' Personally, I think inspectors are undervalued. What we can do is start to appreciate each other more and elevate our whole industry by pricing [appropriately]. There's plenty of work out there for everybody."
About InspectorPro
InspectorPro Insurance is the leading provider of home inspector insurance in the nation. Why? Above all, we recognize that obtaining or switching insurance providers can be stressful for you. What's more, we understand that you, as a home inspector, have unique needs when it comes to having adequate protection from claims.
For this reason, with InspectorPro, you get tailored insurance for your home inspection business at a reasonable price. And, since our team of licensed professionals specializes in insurance for home inspectors, we are able to give you the personalized attention you deserve. Moreover, we offer benefits like free pre-claims assistance, diminishing deductibles, early claims reporting discounts, and a risk management blog. In short, insuring with anyone else simply isn't worth the risk.
Related Posts